As a child growing up outside Detroit, Kim Mitchell remembers her family moving every few years. Both her parents were creative: her father was a talented and successful interior designer, and her mother was a patron of the arts. Their knack for finding old homes and turning them into showplaces would inspire their equally-talented daughter to follow in their footsteps.
PHOTOS: See inside the Washington Park home of a "house-restorer extraordinaire."
Mitchell was already well-versed in the art of saving and protecting vintage homes when she moved from San Francisco to Winston-Salem in 1986. The following year, she settled into Washington Park, where she discovered a treasure trove of wonderful pre-World War II houses. With a Bachelor of Fine Arts from the California College of the Arts in Oakland and a genuine love for old homes, the newly-minted realtor was ready to make her mark on the southside of the Twin City.
It's not surprising that Mitchell would go on to earn the title of "house-restorer extraordinaire" over the next 25 years as she tackled seven different historic homes in the Washington Park area.
"It's definitely an occupational hazard," she says with a smile.
In 2004, the Winston-Salem Journal featured Mitchell's extensive rehabilitation efforts on a Craftsman-era bungalow known as The William V. Poindexter House in a special section titled "House Wears."
The Poindexter House had been a notorious drug lair and ultimately required a total redo. While the result of Mitchell's monumental efforts were laudable, she later admitted it was "definitely the worst house [she] ever bought."
The following year, the Journal's David Bare featured Mitchell's garden — she is a former master gardener — in an article promoting the upcoming tour of Washington Park homes and gardens. Highlighting the historic neighborhood's creativity and eclecticism, Bare raised Mitchell up as one of the area's shining examples.
That same year, she was honored with the Dr. Frank Albright Volunteer of the Year Award in recognition for her dedication and support of the Washington Park neighborhood. At that time she had served 14 years on the Washington Park Neighborhood Association board and would go on to chair multiple home and garden tours, raising funds for special projects like historic markers.
Mitchell was subsequently nominated for a 2008 Heritage Award for her work on the Poindexter House. Presented by the Forsyth County Historic Resources Commission, the award recognizes "Forsyth County residents who are leading the way in the preservation field." While Mitchell didn't win, she did forever secure a place in the hearts and minds of her neighbors.
Buddha-ful house
Today, Mitchell lives in a charming white 1928 Colonial Revival that faces Washington Park. It's her fifth home in the Washington Park neighborhood and her first non-fixer-upper. Remarkably, it boasts original bathrooms, a basement, and one of the few original detached garages in the historic district.
"I helped sell this house once and fell in love with it," Mitchell says. "I waited patiently for it to be available again."
For her part, Mitchell made sure she brought her 1950s O'Keefe and Merritt gas stove with her from the William V. Poindexter House, which was her former home. It definitely gives the kitchen an authentic vintage look.
Not surprisingly, Mitchell's house is filled with an eclectic array of art and decorative objects she's accumulated over the years. That spirit of collecting beautiful things extends to her garden, where hidden amidst her plantings, rescued industrial objects serve as rusty sculptures and talking points. I spy a giant yet delicate hand from her office window. It gestures upward from the soil, hinting at something below the surface.
"Can we go out and see the garden?" I ask.
We do.
"This is the spot," Mitchell says as we step out onto her side porch. She motions for me to sit in a white wicker chair that faces her garden.
"You can see all the beauty of the garden from here and see the park, too," she says. "It's my favorite place to sit."
I can see why: the panorama of lush garden and the dense forest of the park are soothing on the eyes. It's relatively quiet but for the birds and the rustle of a light breeze. It's easy to relax.
"I feel like I'm in the country when I sit out here," Mitchell says. "It's my oasis in the city."
Mitchell's house sits alone on the block, sideways on its lot, giving it a special charm and an illusion of isolation.
This is Mitchell's Zen spot, her place of contemplation; rejuvenation. It's well-deserved. The house-restorer-extraordinaire can always use a little R&R; though I doubt she'll rest on her laurels for long.
Kim Mitchell's Washington Park home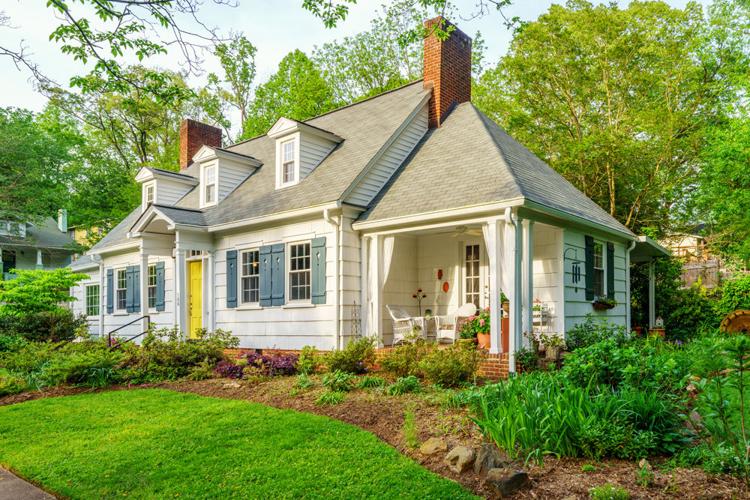 Kim Mitchell's Washington Park home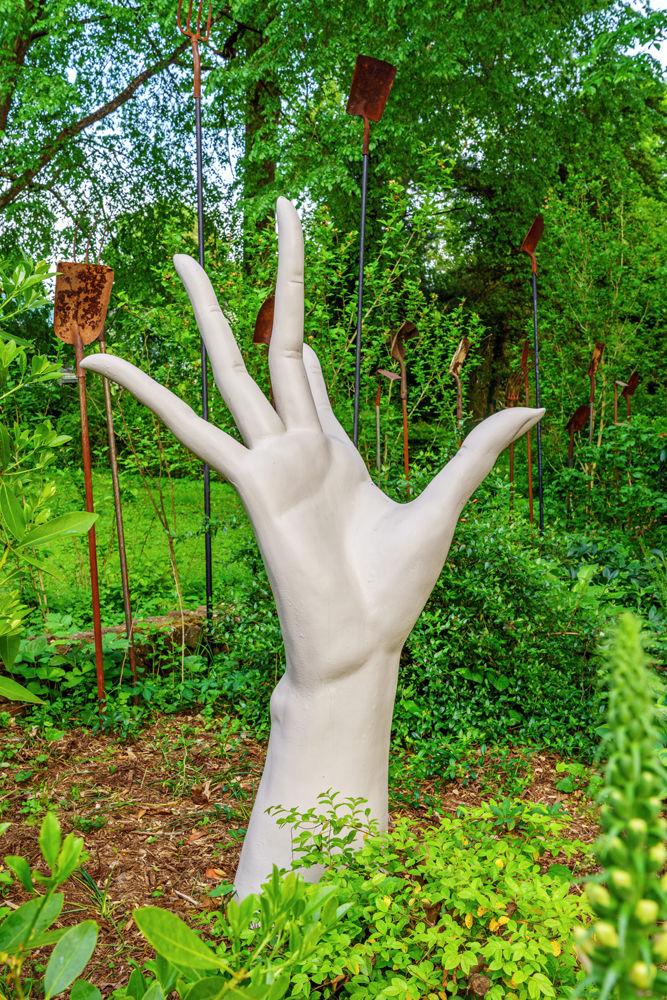 Kim Mitchell's Washington Park home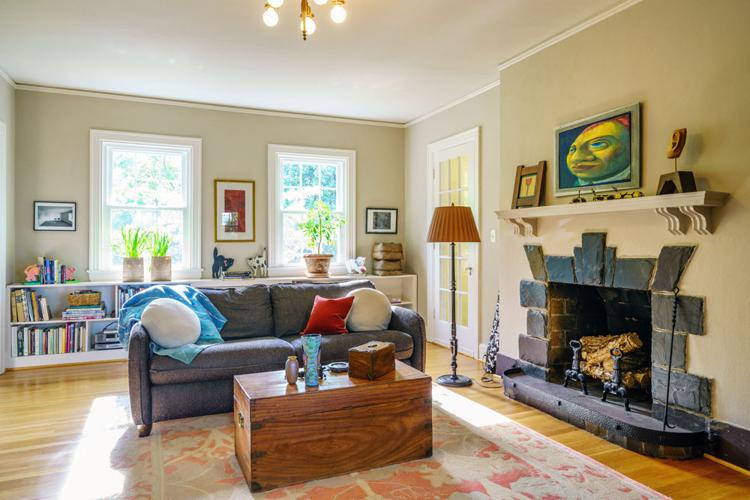 Kim Mitchell's Washington Park home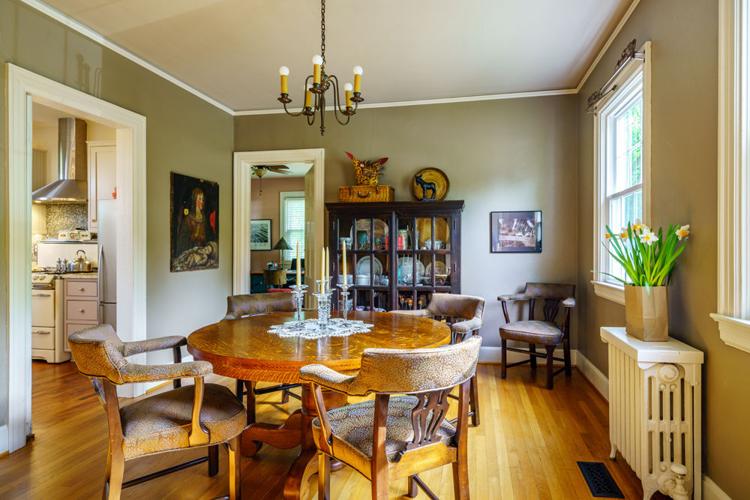 Kim Mitchell's Washington Park home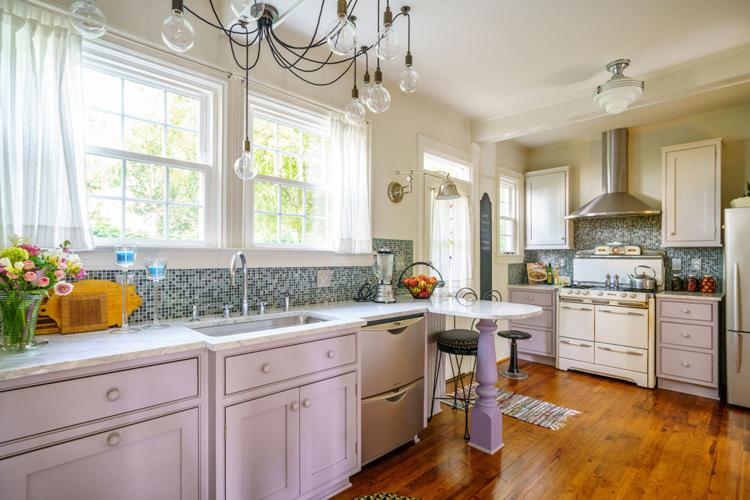 Kim Mitchell's Washington Park home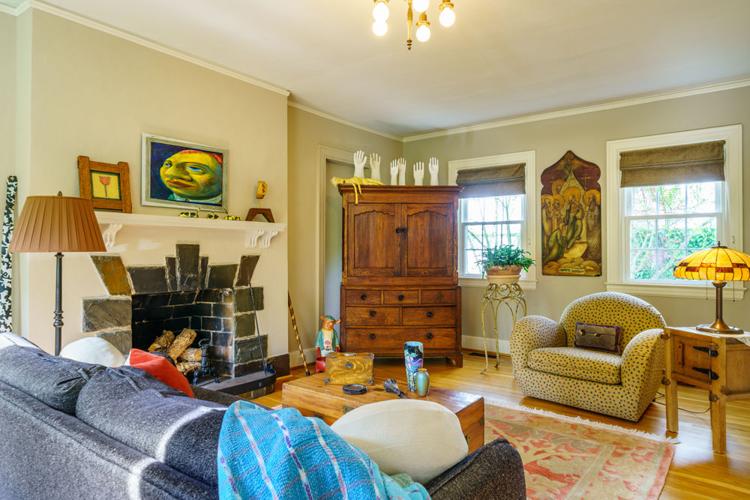 Kim Mitchell's Washington Park home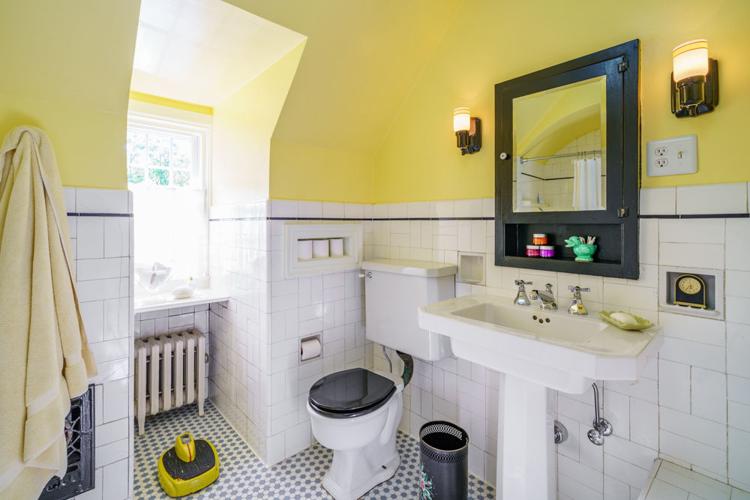 Kim Mitchell's Washington Park home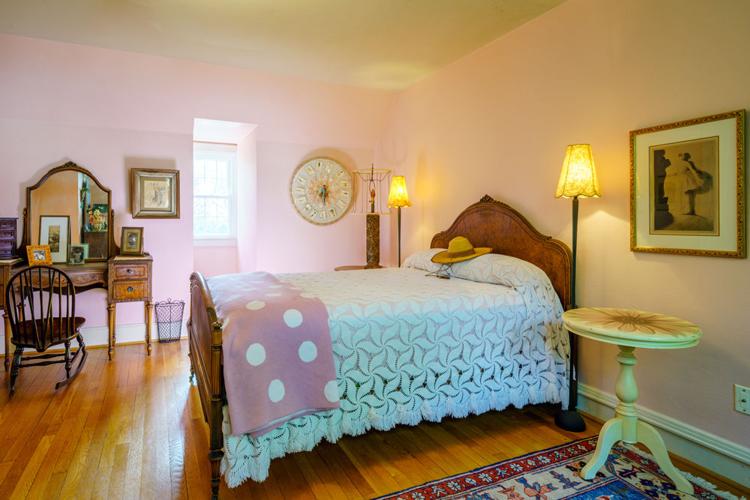 Kim Mitchell's Washington Park home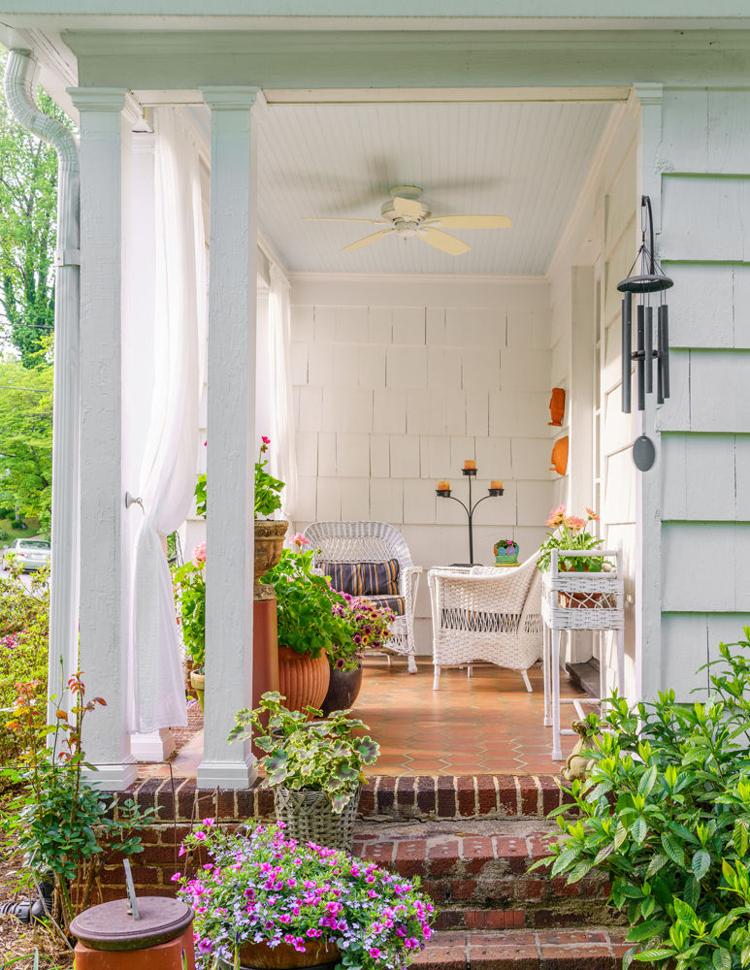 Kim Mitchell's Washington Park home