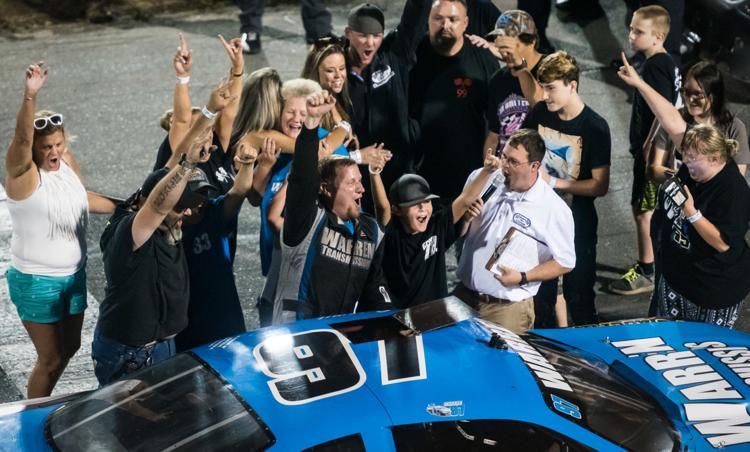 Only six points separate the top three spots in the Street Stock Division, so with double points in the 20-lap race on Saturday, drivers have a chance to hurt or help their chances of winning a title.
Jeremy Warren leads the division with 360 points, just four points ahead of second-place Jacob Creed and six points ahead of third-place Billy Gregg.
Bryan Sykes won the 20-lap race two weeks ago after leading from start to finish and defeated Gregg.