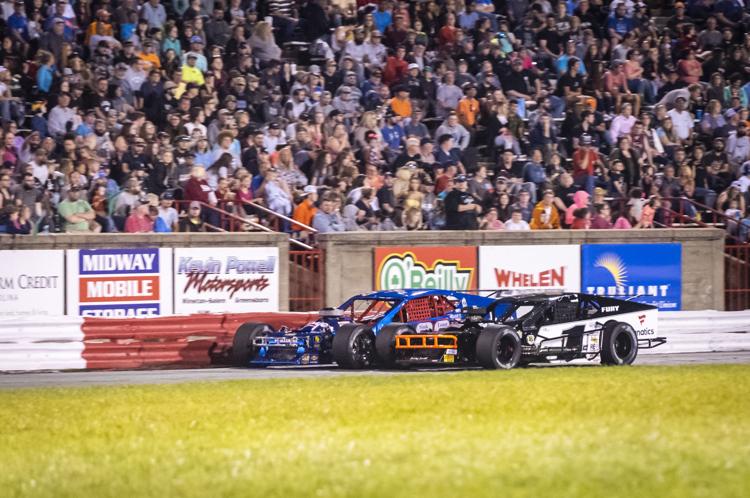 The Modified Division has been dominated by Burt Myers and Tim Brown for the past 15 years, and it appears the title race once again comes down to the two of them.
Myers leads the division with 557 points, and Brown is in second place just seven points behind. James Civali is in third with 530 points and has an outside chance of winning the title. Jonathan Brown is in fourth with 501 points, but he needs a lot of help to make it happen.
Myers will win the title if he finishes either first or second on Saturday. Meanwhile, Tim Brown needs to finish two positions ahead of Myers to win his 11th Modified Division title.
Civali must finish six positions ahead of Tim Brown and seven ahead of Myers to win the championship. If he ties either Myers or Brown in the final standings, he would lose the tiebreaker.
Jonathan Brown has a remote chance of winning, needing to finish 15 spots ahead of Myers, 13 ahead of Tim Brown and five ahead of Civali.
Over the past 17 years, there have been only three seasons when neither Myers nor Tim Brown won the championship. Junior Miller finished the 2003 and 2006 seasons on top of the standings, and Danny Bohn won the championship in 2014.
Brown has won 10 titles compared to Myers' nine. Myers, however, has won the past three championships. The two drivers also have the most wins in Modified history at Bowman Gray. Brown has won 91 races, and Myers has 83, including five this year.