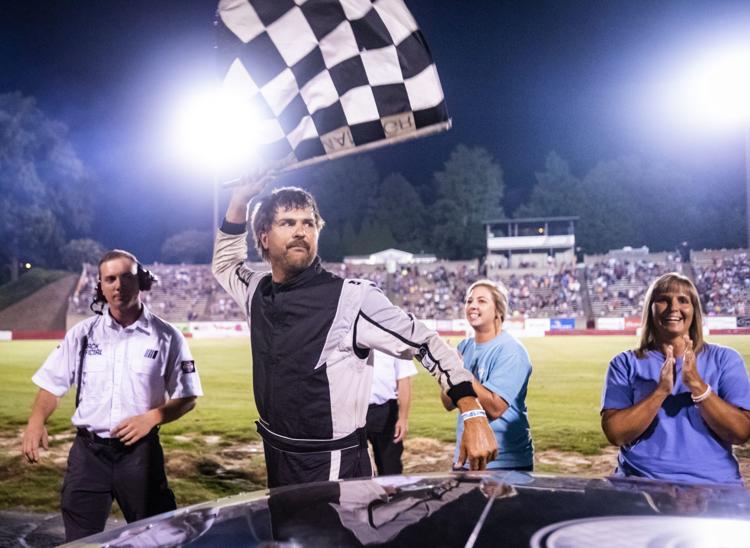 Chuck Wall leads the Stadium Stock Division with 578 points, but he leads second-place A.J. Sanders by only eight points. It appears those two are the only drivers with a realistic chance of winning the title Saturday night.
Wall will win the title if he finishes in the top three. And for Sanders to have a chance he must finish three spots ahead of Wall.
Brandon Brendle is in third place with 508 points, so he must finish 13 ahead of Wall and 11 ahead of Sanders.
Grayson Keaton is in fourth with 508 points, and he must finish 18 spots ahead of Wall, 16 ahead of Sanders and five ahead of Brendle.