5 things to know for this weekend's Notre Dame-Wake Forest baseball series
Ready or not, the ACC portion of the schedule has arrived for Wake Forest's baseball team.
The Deacons went 8-6 in nonconference games, with losses to Illinois, Liberty, Quinnipiac and Elon before losing consecutive games at Coastal Carolina this week.
It's been something of a mixed bag already for the Deacons, who have answered some questions they had entering the season — Jared Shuster has emerged as a weekend starter — and have yet to answer others — Wake Forest hasn't had the same lineup in consecutive games this season.
Here are five things to watch as the Deacons try to start ACC play with a series win:
1. Bouncing back
Losing two games at Coastal Carolina, which is ranked as high as 16th (in the USA Today Coaches Poll), is hardly something to be too disappointed about.
But the way the Deacons lost them — first battling back from an early five-run hole, then a three-run hole only to lose 10-9 in the 12th inning, and then losing 14-8 in the second game — makes getting off to a good start against Notre Dame all the more important.
2. Who's up first?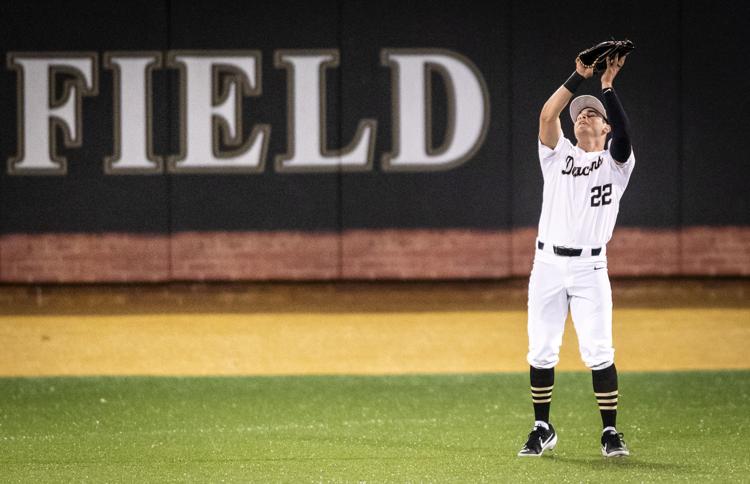 In 14 games, Wake Forest has had four leadoff hitters — all of them having multiple games atop the Deacons' batting order.
Second baseman Patrick Frick has been the most-frequent leadoff batter, going 5-for-23 with six runs and five RBIs in six games. He's also had four steals and five walks from the leadoff spot.
Freshman shortstop Michael Turconi has had a couple of multi-hit games out of his three games in the leadoff spot, batting a combined 4 for 10. Sophomore center fielder DJ Poteet was 2 for 13 in his three appearances, and Michael Ludowig is 1 for 6 in his two games as the leadoff batter.
3. Weekend pitching as strength
Shuster has answered what was one of the biggest question marks entering the season — and has two ACC Pitcher of the Week awards to show for it already.
The sophomore lefty is tied for second in the country with 34 strikeouts in three starts. In his 18 innings, Shuster has allowed 10 hits and five walks, and he's earned the win in each start.
Not to be forgotten are junior right-handers Colin Peluse (1-1, 3.71 ERA) and Morgan McSweeney (2-1, 2.70). Peluse will be the Deacons' starter for the series opener, Shuster the middle game and McSweeney on Sunday.
4. Closer, too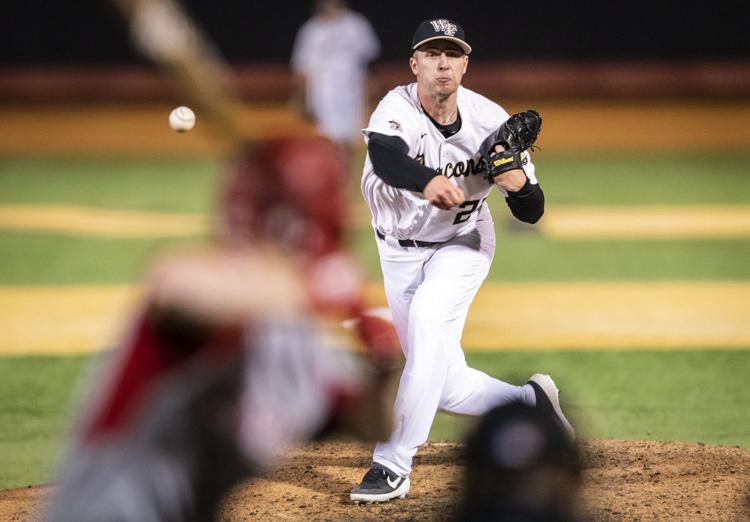 While Coach Tom Walter has tinkered with his lineup for every game, the Deacons have established their closer and answered another preseason question.
Sophomore Antonio Menendez is the closer. In eight appearances (16⅔ innings), Menendez has allowed two runs and 12 hits, while striking out 25 batters.
The main questions with Wake Forest's pitchers were who would replace Griffin Roberts in the weekend rotation, which is Shuster, and who would replace Rayne Supple as closer, which is Menendez.
5. Scuffling Notre Dame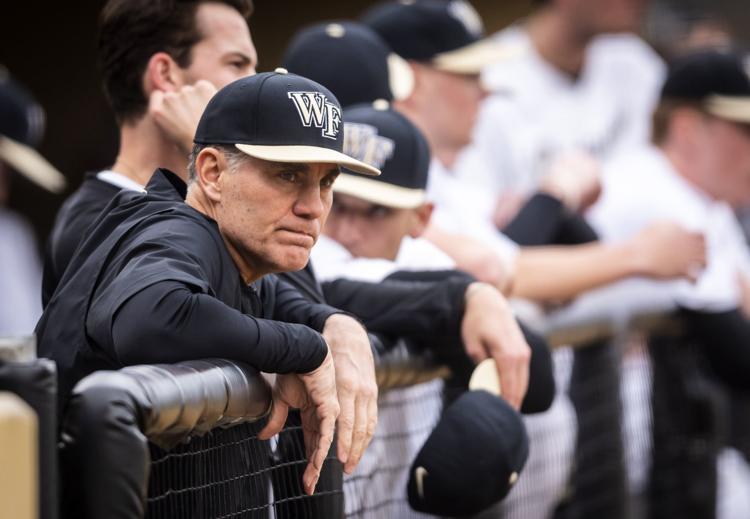 Notre Dame is coming off a weekend in which it split four games in Charleston, S.C., beating Charleston Southern twice but losing to Ball State twice.
The Irish are 4-7 after splitting four-game weekends each of the last two weeks. Notre Dame's season started with it being swept by Arizona State, losing those three games by a combined score of 46-12.