Justin Taylor knew that his winning the Sportsman Division points championship was almost a forgone conclusion. That proved to be true as he skated to his first championship.
Taylor had to finish 11 positions ahead of second-place Tommy Neal to secure the title with a 44-point lead on double points night in all four divisions. 
Although Neal won the 40-lap race, Taylor finished fourth and easily won the division.
"Things just fell in our place this year," Taylor said. "Knock on wood. But I really can't say knock on wood, but not to take anything away from anybody. But I've had the most luck over here that I've ever seen."
Taylor was the most consistent driver all season in the Sportsman Division, winning three times and finished in the top five 17 times in 19 races.
"It's all been Randy Armstrong and my dad," Taylor said. "But them two they work on this car when everybody else is at the lake on Sundays. They're working on this race car, but thinking of ways to make it faster and make it better and making my job easier."
Even though he had a comfortable points lead he still second-guessed himself.
"In all reality I thought, when they throwed the green, really all week, I thought there's really no way possible. It won't happen," Taylor said. "Like I'll go up there and something, there's no way a man can have the luck that I've had this year. To fall in line the last time I needed."
Neal picked up his fourth win of the year.
"We just went out tonight just knowing I had to win the race to even have a shot at it," Neal said. "I can't thank my guys and crew and everybody else, Dylan Ward and his whole crew, DWR for putting together a great piece for us."
Neal fell short of his goal of winning the championship, but he praised Taylor.
"Justin came out with a championship and he deserved it and that's who got it," Neal said. '
The Street Stock Division came down to the last couple laps, but points leader Jacob Creed had a flat tire and ended his chances at a title. His father, David, won the race, but Billy Gregg jumped from third to first for the points championship.
Gregg bumped Austin Harris and put him in the fence to win the race and secured the championship. He finished just two points ahead of runner-up Jeremy Warren.
"My spotters told me that 91 was the only thing from stopping us from winning the championship," Gregg said. "And I felt like he was here to do the one thing, and that was stop us from winning the championship. So we put it on him."
David Creed's win was his second of the season, but it was bittersweet because Jacob went from leading the points to finish third behind Gregg and Warren, 34 points behind Gregg.
"You never know what's going to happen when you go through the gates down here," David Creed said. "But we have a great year. We come up just a little bit short on Jake's end. We got the win here tonight."
Jacob Creed took his finish hard after the awards ceremony.
"You never know what you're going to get when you go through them gates," he said. "Congratulations to Billy. We have raced good all year. Honestly, if I couldn't win I wanted him to win."
In the 15-lap Stadium Stock race, Brandon Brendle won, but Chuck Wall won the points championship. Wall defeated A.J. Sanders for his fourth championship.
"Much respect to A.J. We're probably eights hours away and race and me and him would probably race for the checkered flag," Wall said. "I mean the man's good. What can I say?"
Wall became emotional after the race.
"I didn't know how it was going to turn out," he said.
And the longest race of the night got even longer in the scheduled 150-lap Modified race, which ended with 166 laps. Despite the length of the race Burt Myers held on for a third-place finish, well ahead of Tim Brown to secure his 10th points championship, including four in a row.
Brandon Ward won the race, just slipping past James Civali to win the 150-lap season finale for the second straight year.
Bowman Gray Aug. 17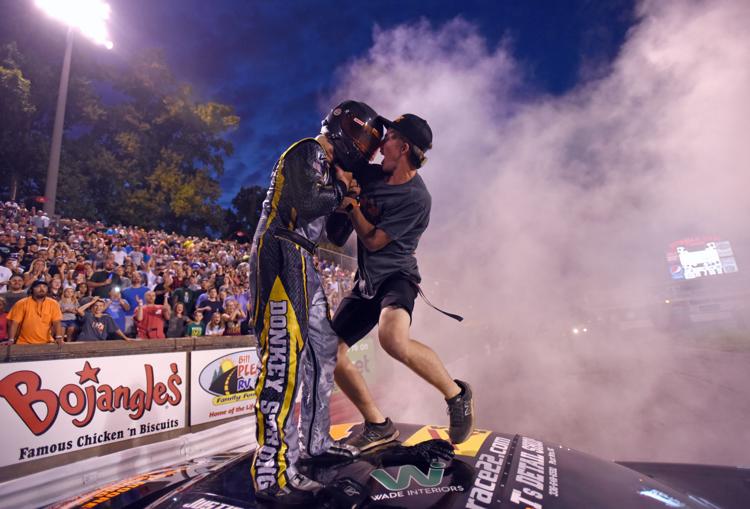 Bowman Gray Aug. 17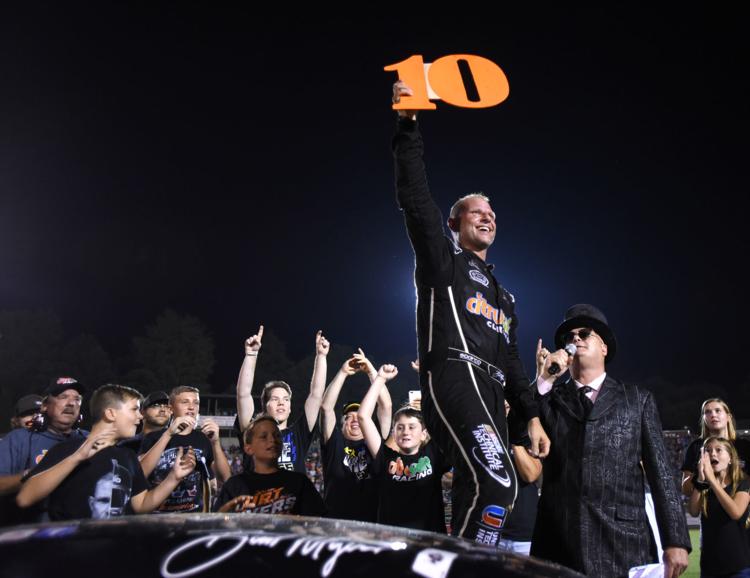 Bowman Gray Aug. 17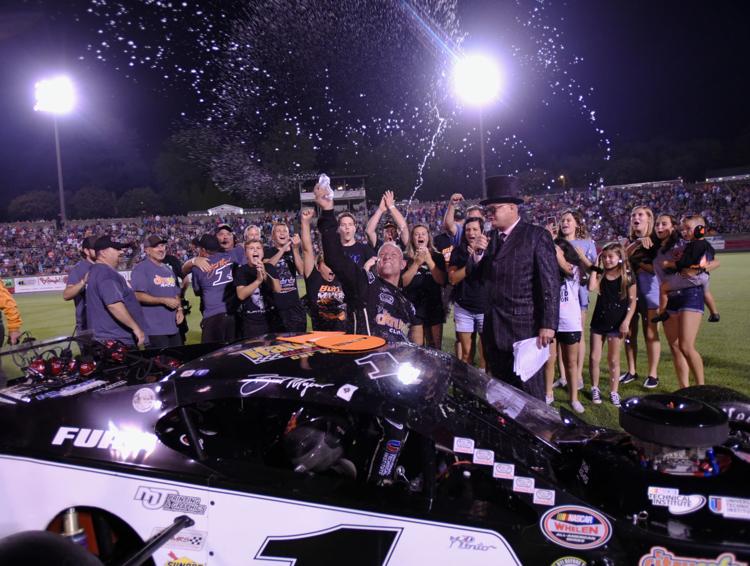 Bowman Gray Aug. 17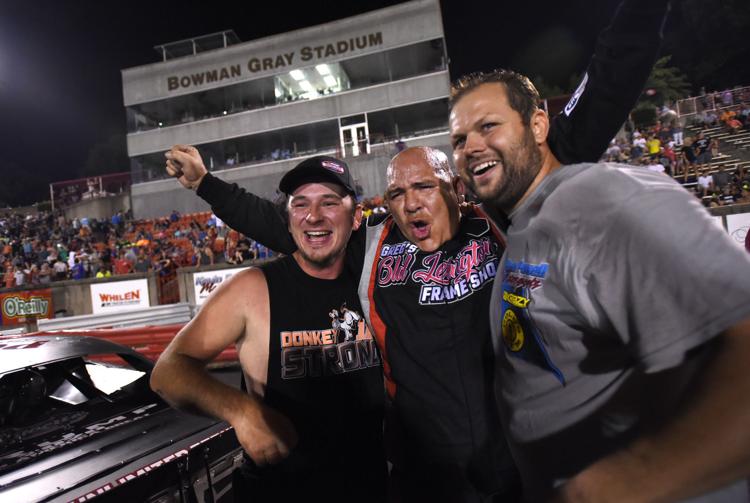 Bowman Gray Aug. 17
Bowman Gray Aug. 17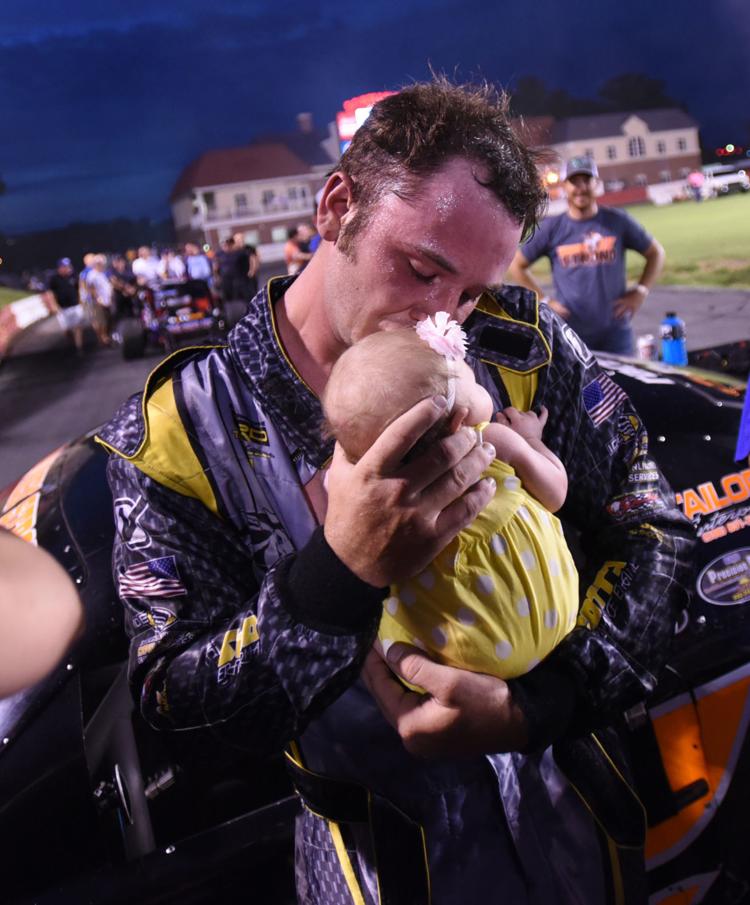 Bowman Gray Aug. 17

Bowman Gray Aug. 17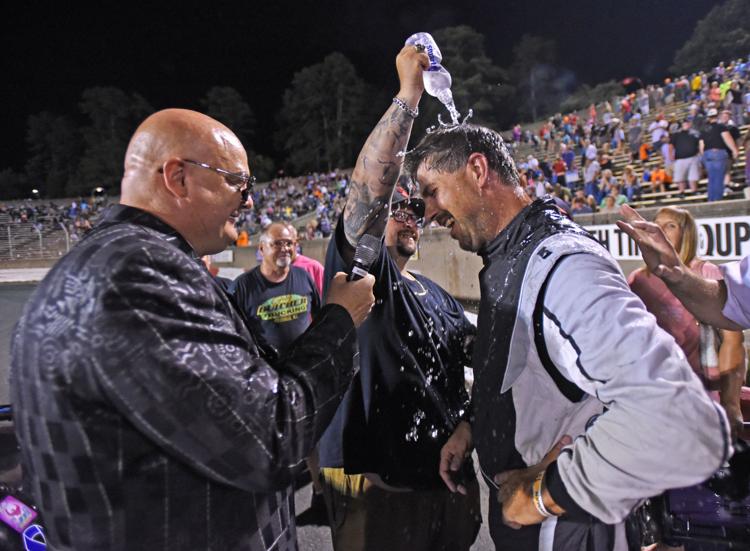 Bowman Gray Aug. 17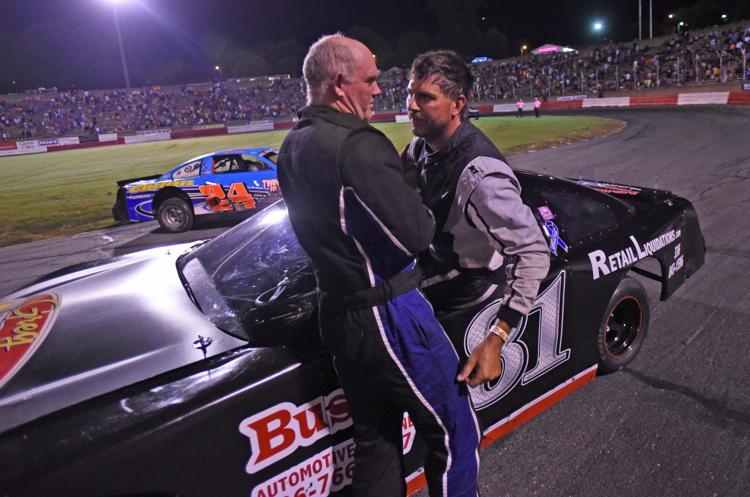 Bowman Gray Aug. 17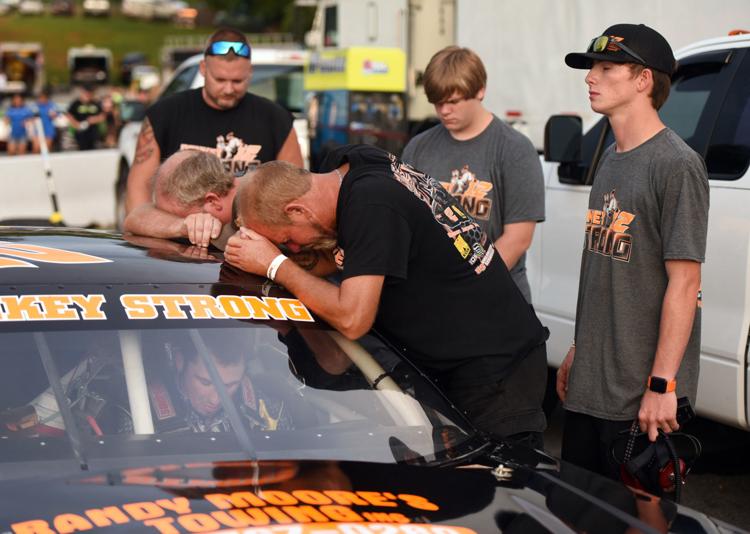 Bowman Gray Aug. 17

Bowman Gray Aug. 17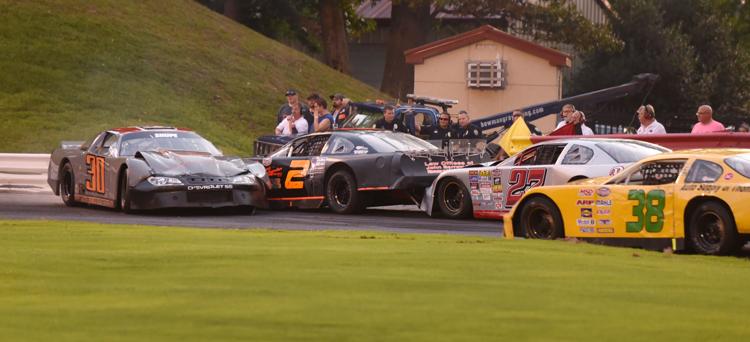 Bowman Gray Aug. 17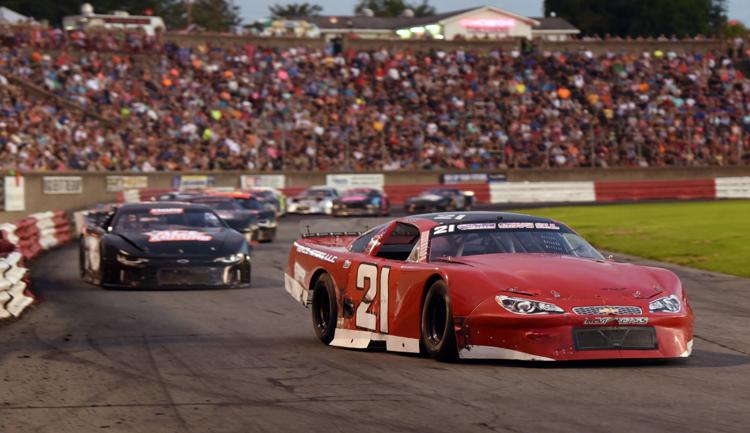 Bowman Gray Aug. 17
Bowman Gray Aug. 17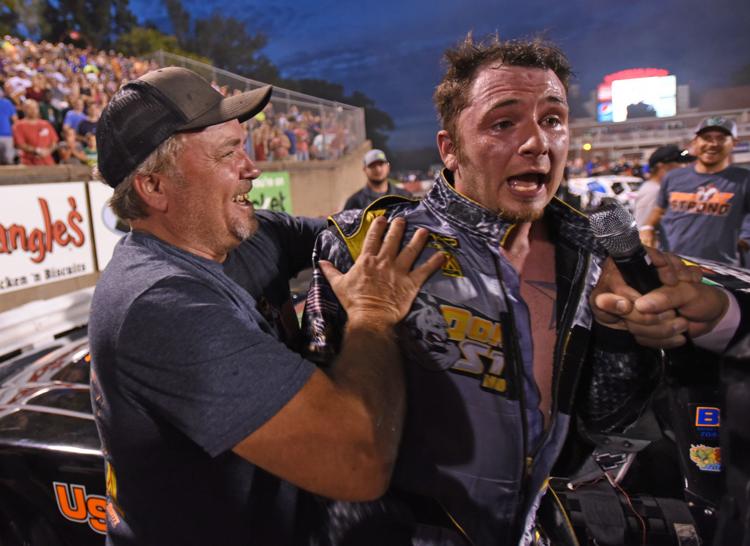 Bowman Gray Aug. 17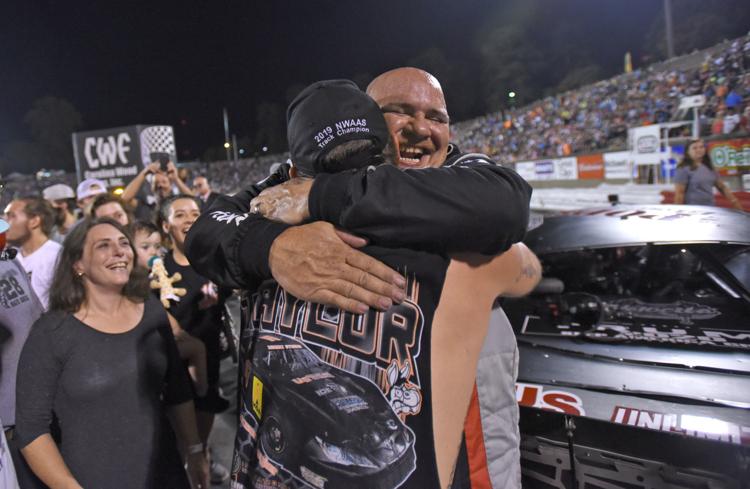 Bowman Gray Aug. 17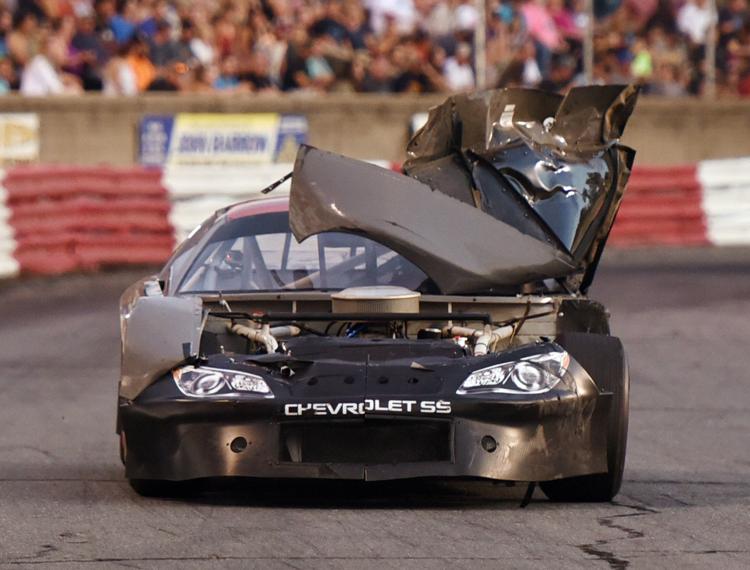 Bowman Gray Aug. 17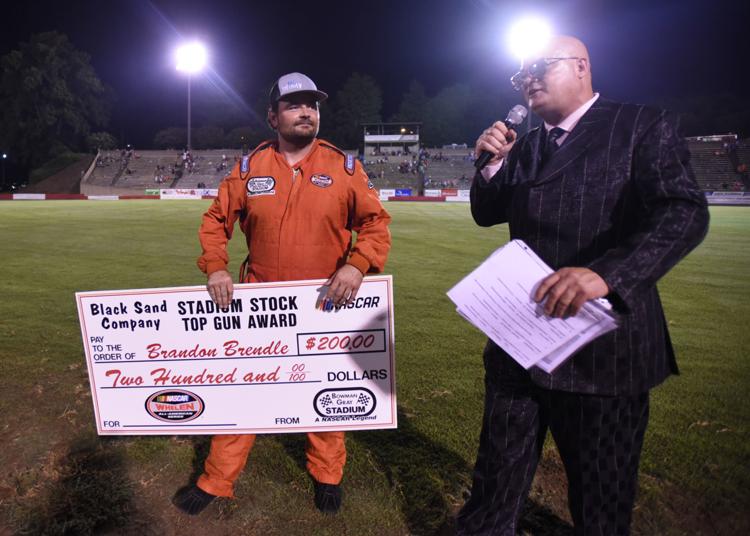 Bowman Gray Aug. 17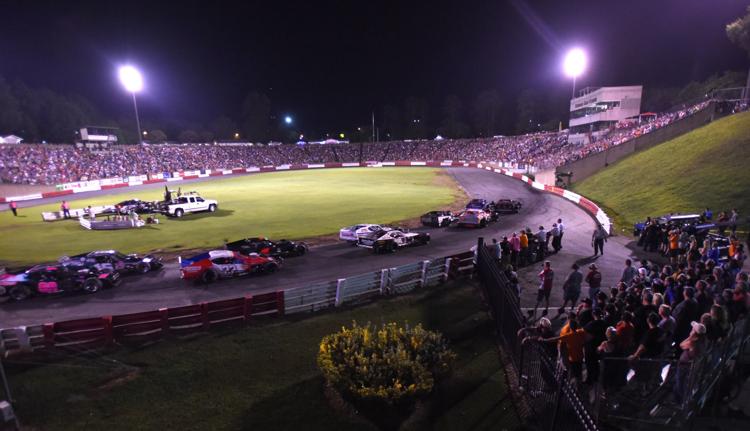 Bowman Gray Aug. 17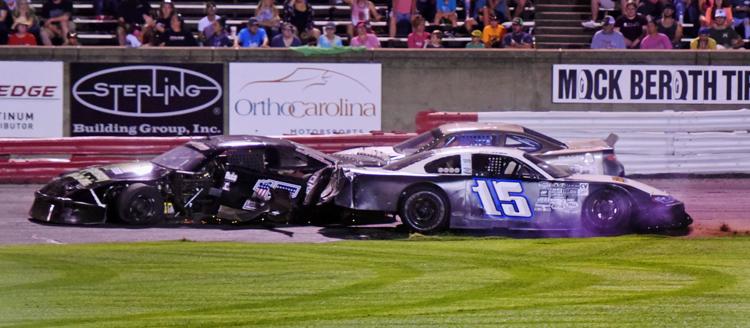 Bowman Gray Aug. 17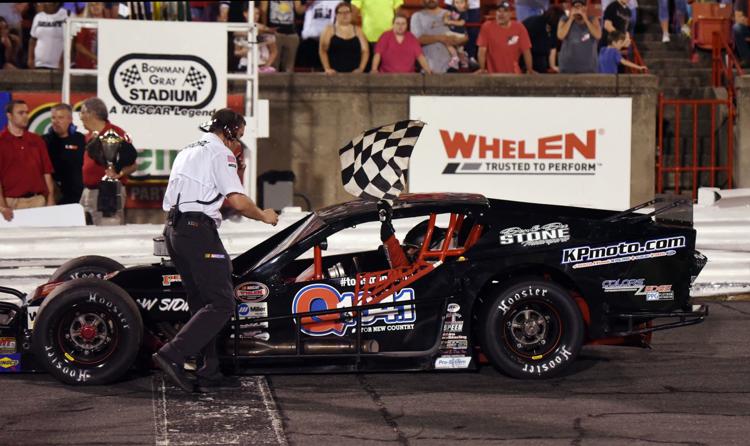 Bowman Gray Aug. 17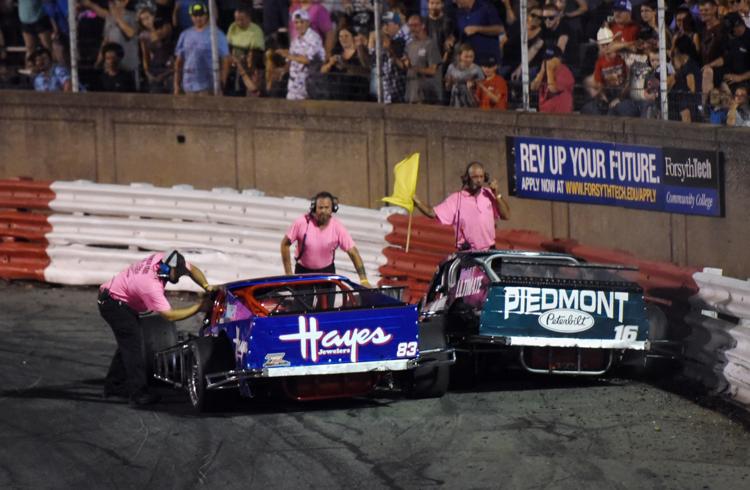 Bowman Gray Aug. 17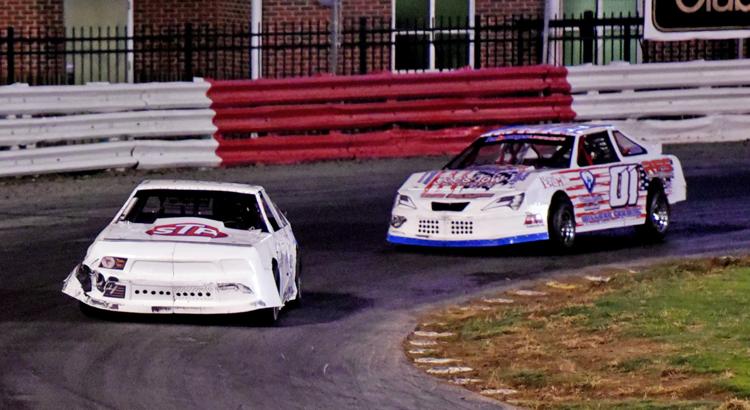 Bowman Gray Aug. 17

Bowman Gray Aug. 17