Tommy Neal and Amber Lynn aren't leading the Sportsman Division at Bowman Gray, but they sure have had the winning the touch this season.
Neal won the first 20-lap Sportsman race Saturday night and Lynn won the second 20-lap race, giving both drivers their third wins of the season. The three wins tie them with points leader Justin Taylor for the most wins this season with just a 40-lap race in the season finale next week.
Neal is creeping up the points race, but he started Saturday night in second place 46 points behind Justin Taylor. Neal fended off Taylor for the win on Saturday.
It was Neal's 45th career win at Bowman Gray and his third win this season.
"I was that we had a tire going down," Neal said. "I felt like it was getting tighter and tighter with a tire going down. I'd like to thank my nephew (Kevin Neal). He run me clean. Justin, he run me clean."
The first 20-lap Sportsman was all filled with cautions. There were seven, including one on the first lap when Michael Adams went over Sterling Plemmons coming around turns 1 and 2.
"I was worried that this race was never going to end," Tommy Neal said. "Every time I got a go a caution comes out."
Kyle Southern, who is third in points, also finished third in the first race. Mitch Gales was fourth and Adams recovered after the accident on the first lap to finish fifth.
Kevin Neal, last year's points champion, was second behind his uncle until lap 16 after Taylor bumped Neal coming around turn 2. Kevin Neal finished ninth.
Also, Lynn, who started 16th in the first 20-lap race, moved to third, but she was bumped by Southern. Lynn finished 10th.
After the caution where Southern bumped Lynn, there was a green-white finish and Neal was able to beat Taylor to the finish line.
In the second 20-lap Sportsman race, Lynn started on the pole, but Kevin Neal took the lead on the opening lap. Kevin Neal was way ahead of Lynn until a caution came out on lap 7. Just four laps later, Lynn went around Kevin Neal for the lead. Kevin Neal spun out in the infield between turns 1 and 2 on lap 12 and dropped back.
Dylan Ward, who had won six of the last seven weeks, moved to second after Lynn took the lead and bumped her several times. He bumped her on the final lap around turn 4 and she spun out, but she maintained her balance and slipped past Ward for the win.
"Hopefully next week we can get another one (win) and walk away with the Top Gun (Award)," Lynn said. "My team did absolutely amazing. The car was so torn up after the first race.
"I tried to sit back and stay out of the way because they were all hustling to everything. So I really could not thank them enough. They do so much for me."
Brandon Ward won the first 50-lap Modified race after regaining the lead with seven laps remaining. Ward picked up his third win of the season after defeating Tim Brown, Jonathan Brown and Jason Myers.
Jonathan Brown and Myers were suspended and fined $1,000 last week after an on-track altercation in the second 25-lap race two weeks ago.
John Holleman IV, who was making his Modified debut after being a fixture in the Sportsman Series, qualified fourth and drew the pole. Holleman trailed Ward with 12 laps left, but he slipped past Ward for the lead.
The lead was short-lived after Ward went past Holleman just five laps later.
"To be honest with you we struggled for about five laps, then we had the best car," Ward said. "He got a run on on us on the restart. We got together down there he got loose. The last couple times I've stopped I've myself wrecked. And I just had to stay in the gas.
"I hate he got spun. He done a good job on his opening night, but man, these guys have worked so hard on this Q104 car."
Bobby Labonte, who will go into the NASCAR Hall of Fame next January after winning 21 Cup races, made his Bowman Gray debut in the first 50-lap Modified race and finished 10th.
In the first 15-lap Stadium Stock "B" race, Daryl Bryant won his first race of his career win at Bowman Gray that was shortened from 15 laps to 11 because of a 15-minute time limit.
There were six cautions in the 11 laps and Bryant defeated Josh Osborne. David Hopkins was third, Junior Smith was fourth and Kyler Staley was fifth.
Bowman Gray Aug. 10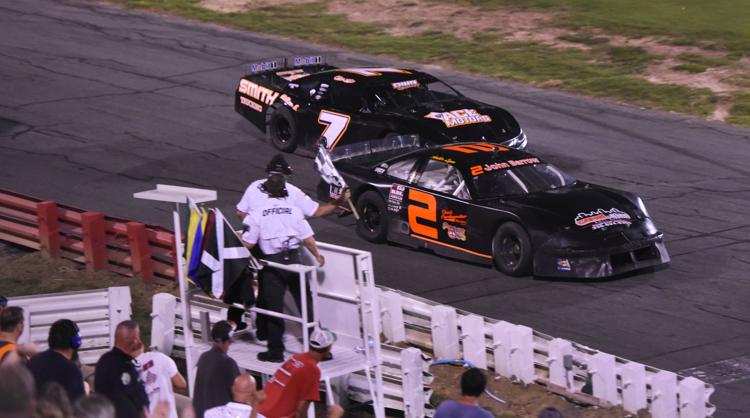 Bowman Gray Aug. 10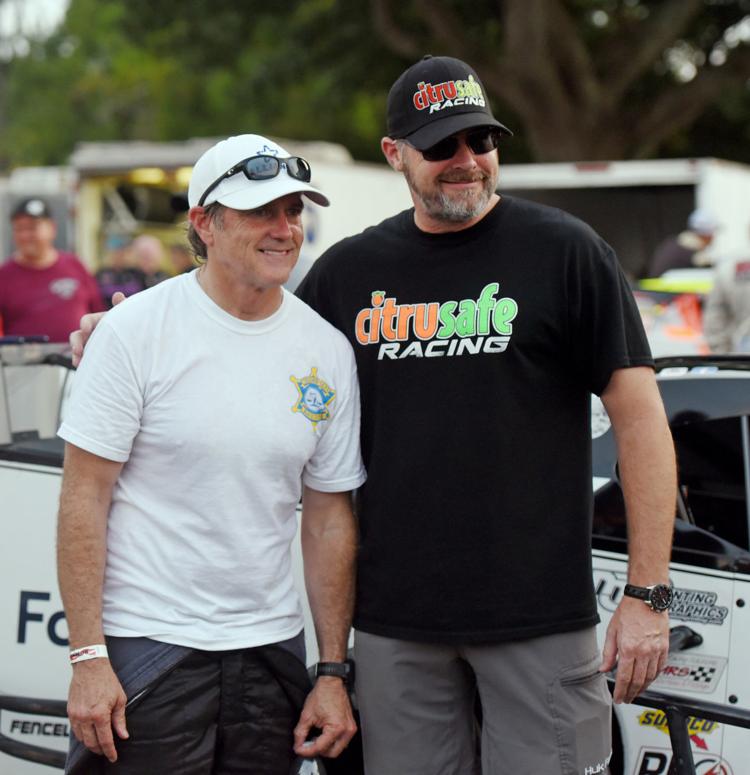 Bowman Gray Aug. 10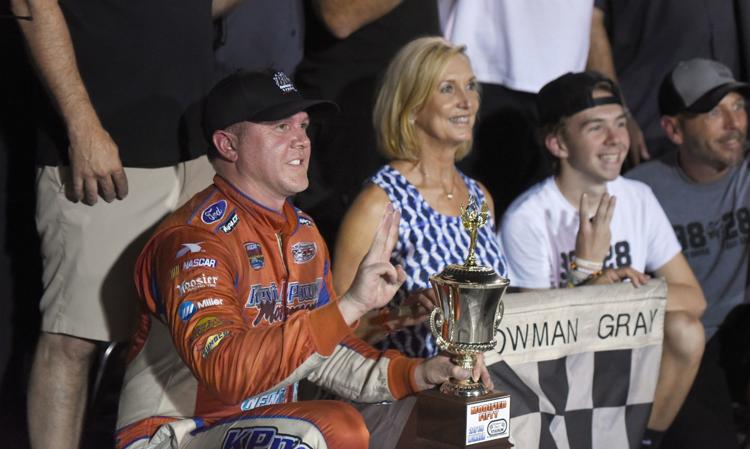 Bowman Gray Aug. 10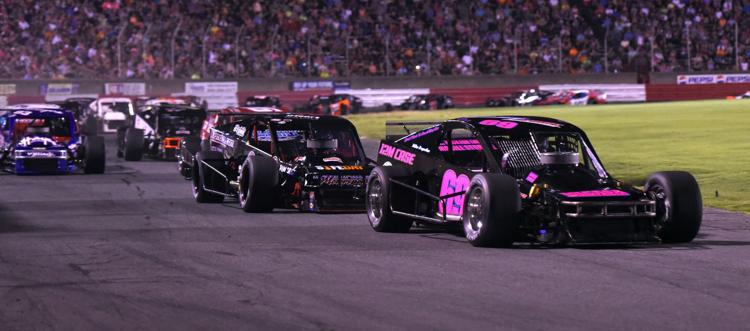 Bowman Gray Aug. 10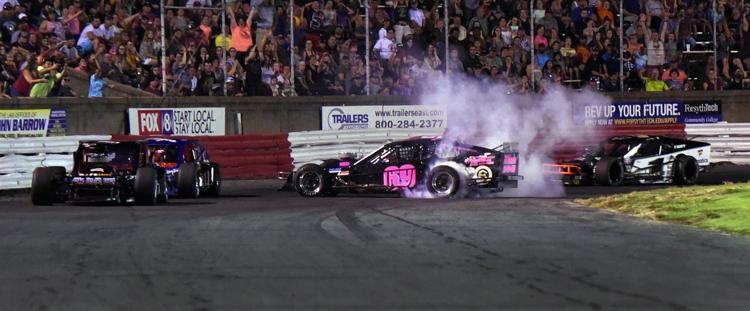 Bowman Gray Aug. 10
Bowman Gray Aug. 10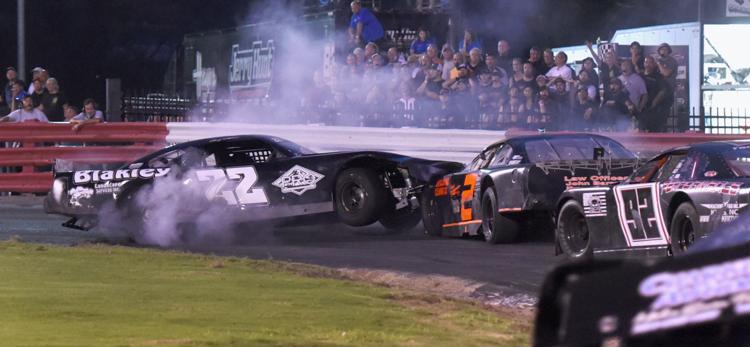 Bowman Gray Aug. 10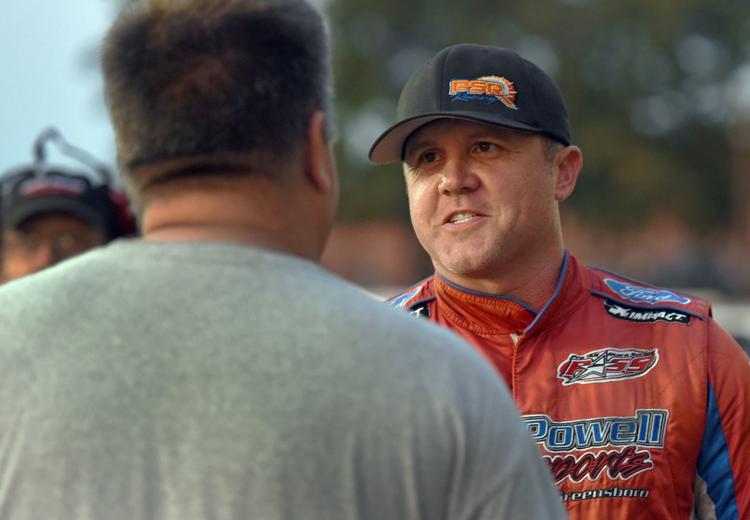 Bowman Gray Aug. 10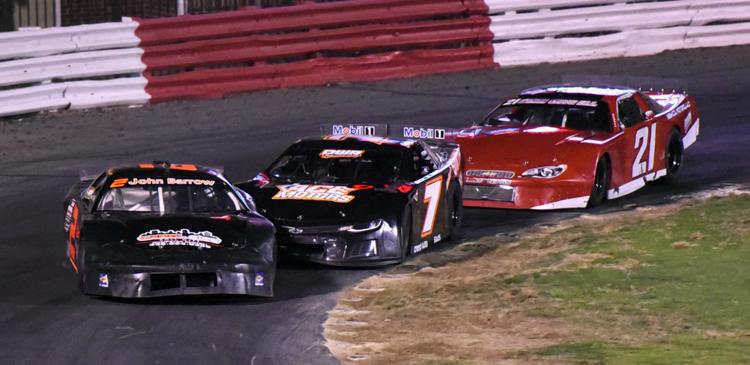 Bowman Gray Aug. 10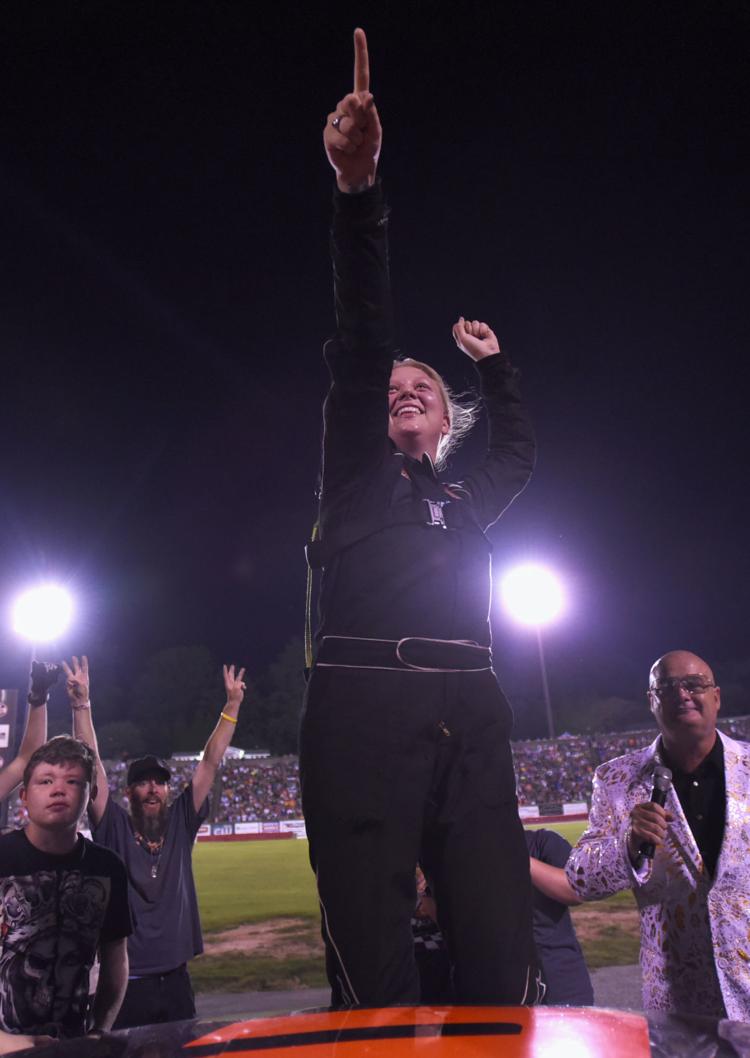 Bowman Gray Aug. 10

Bowman Gray Aug. 10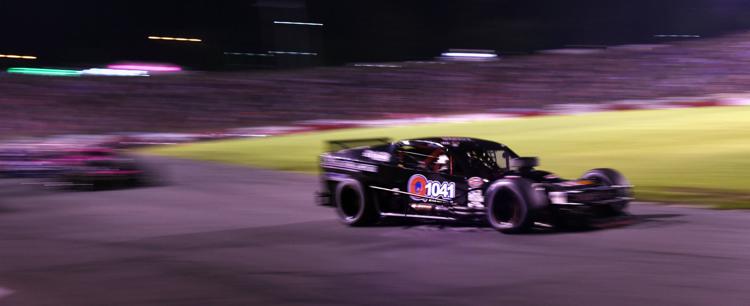 Bowman Gray Aug. 10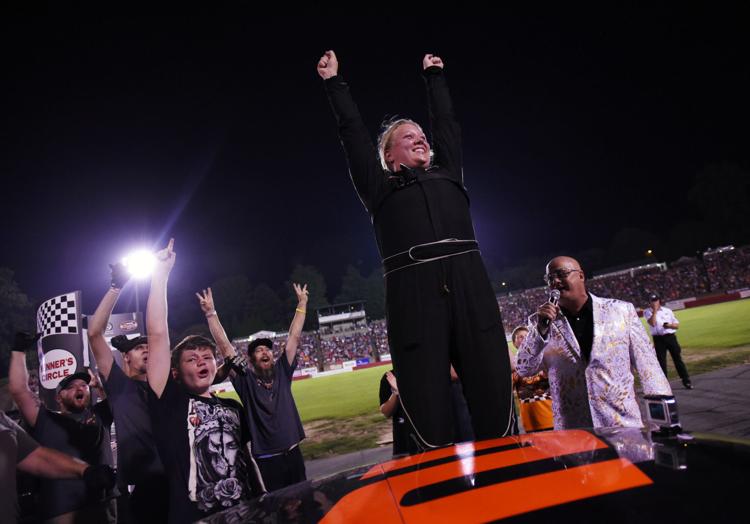 Bowman Gray Aug. 10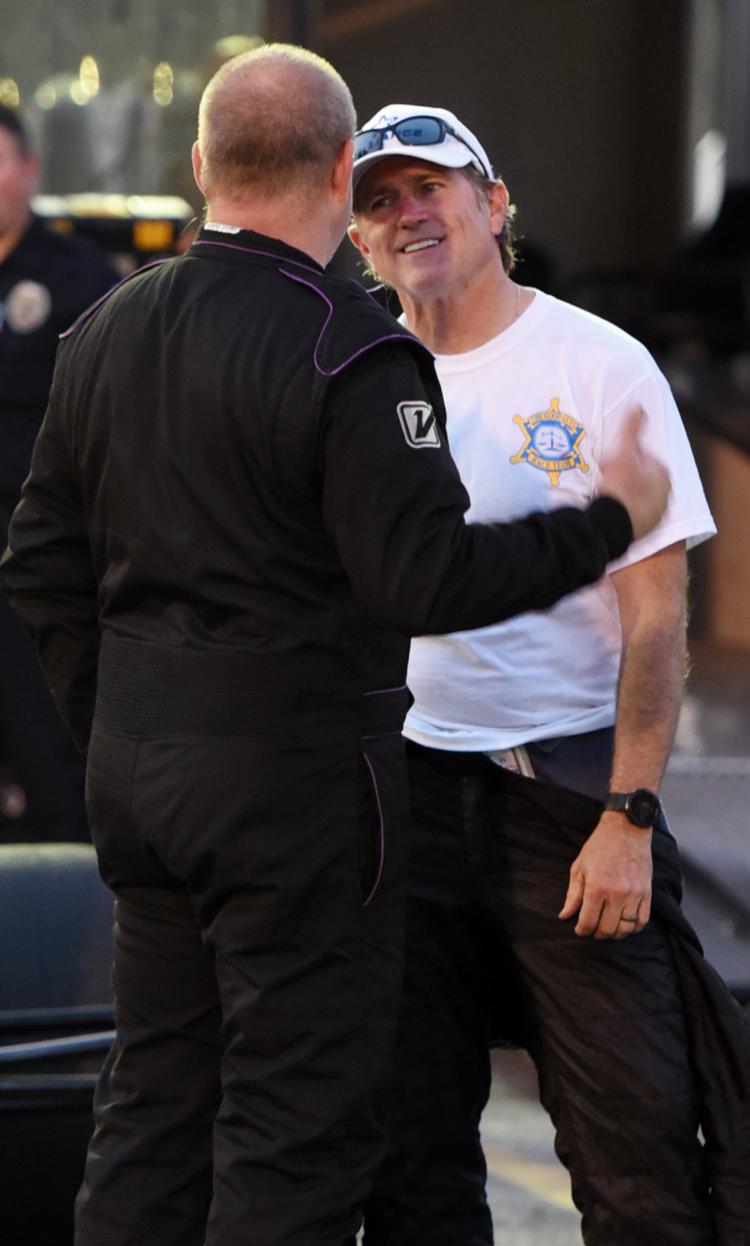 Bowman Gray Aug. 10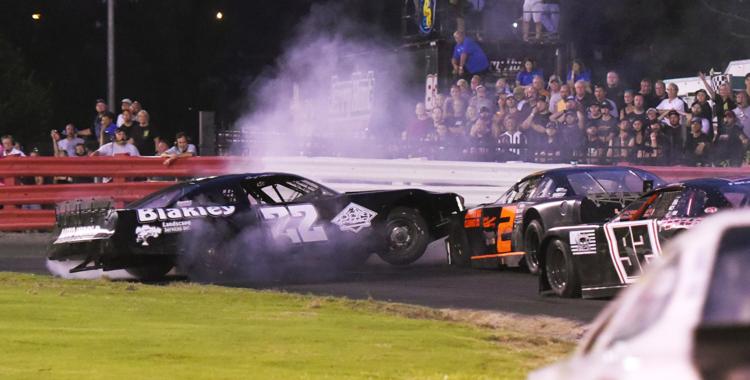 Bowman Gray Aug. 10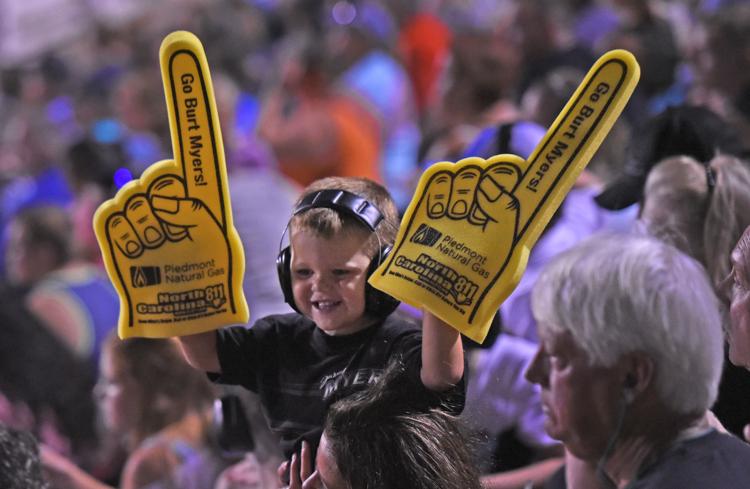 Bowman Gray Aug. 10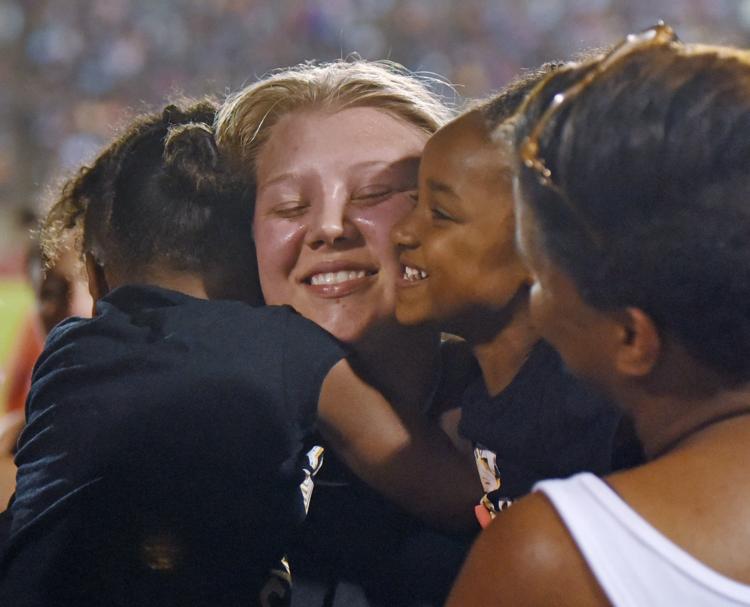 Bowman Gray Aug. 10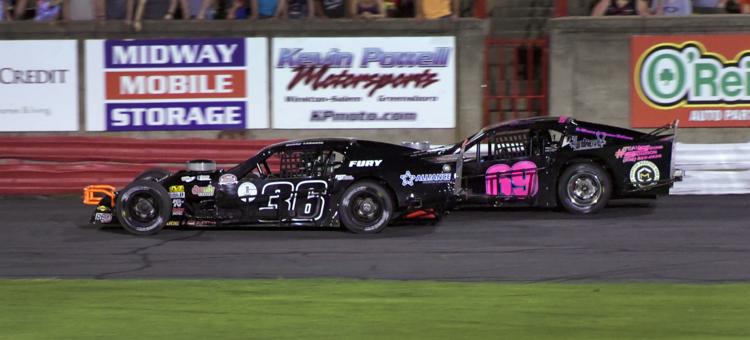 Bowman Gray Aug. 10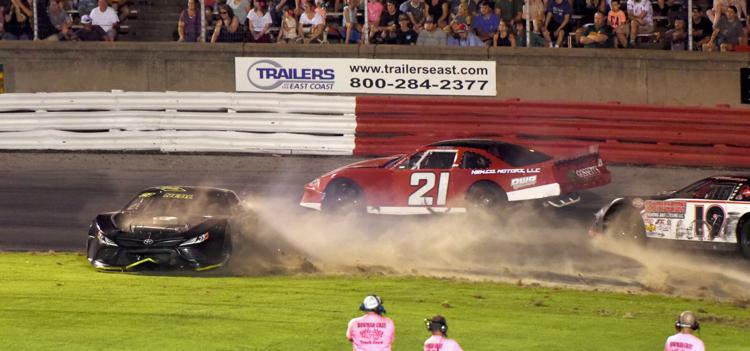 Bowman Gray Aug. 10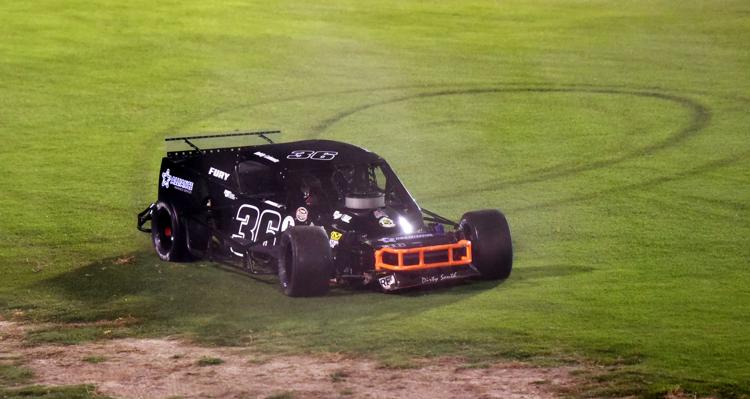 Bowman Gray Aug. 10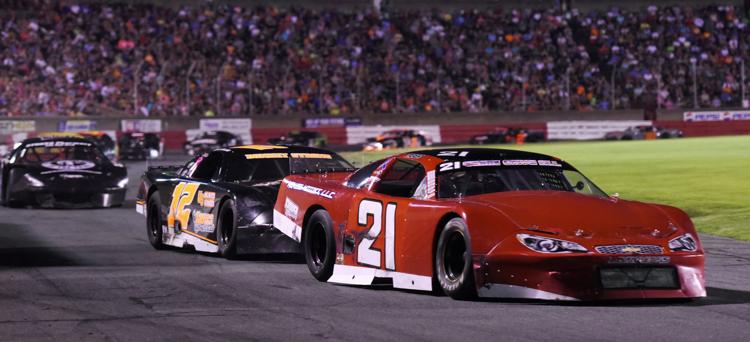 Bowman Gray Aug. 10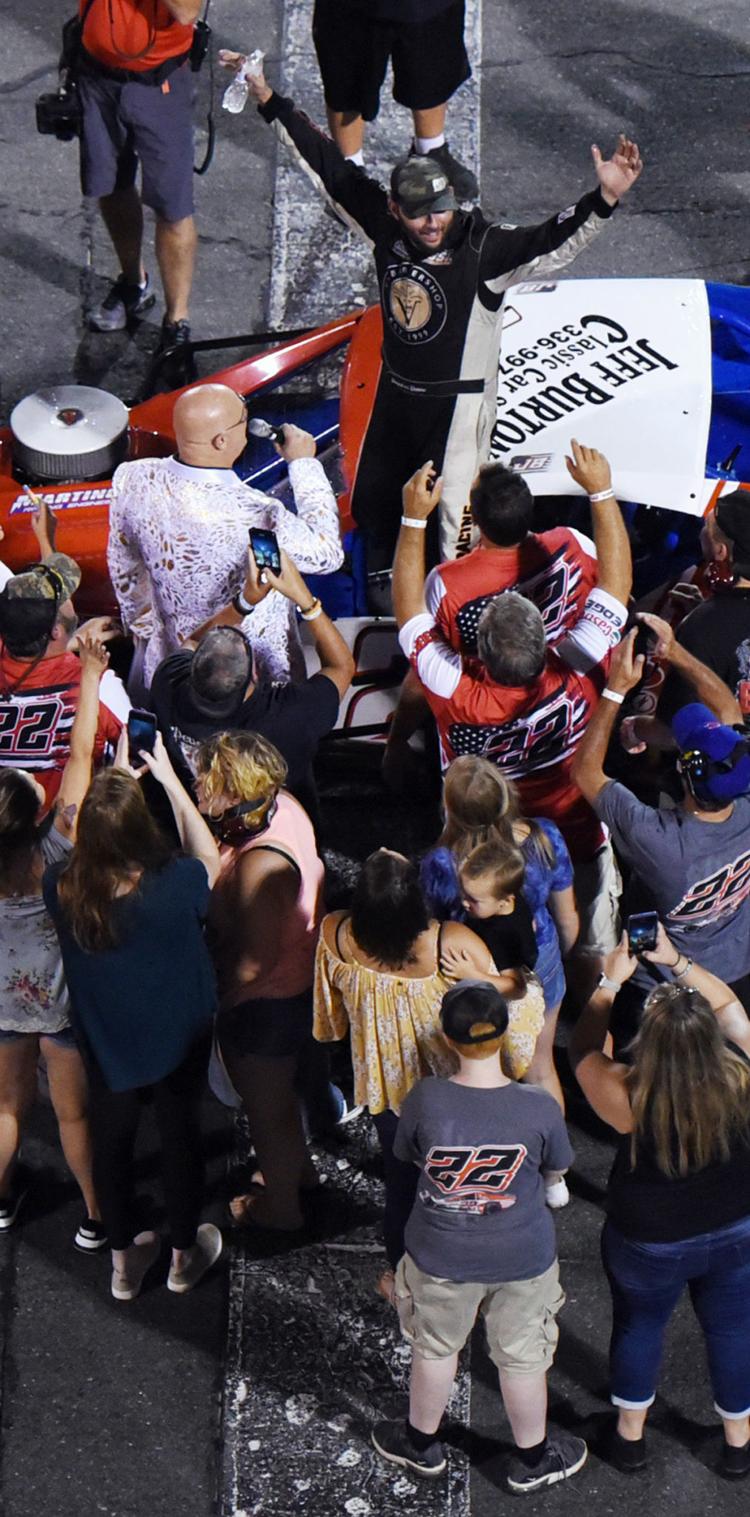 Bowman Gray Aug. 10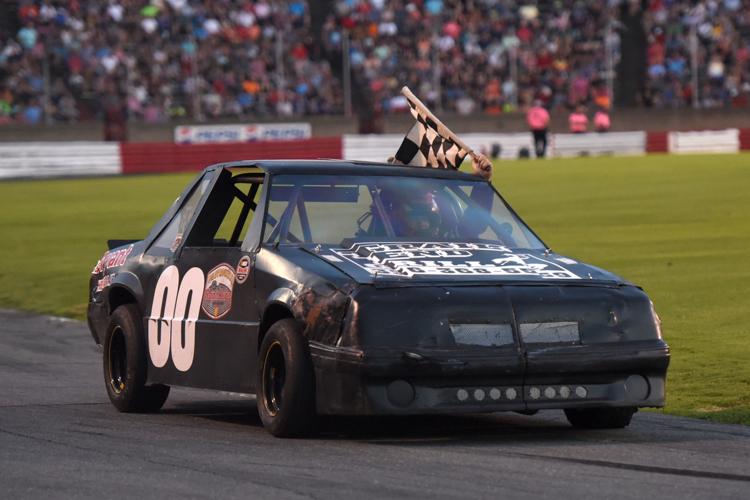 Bowman Gray Aug. 10