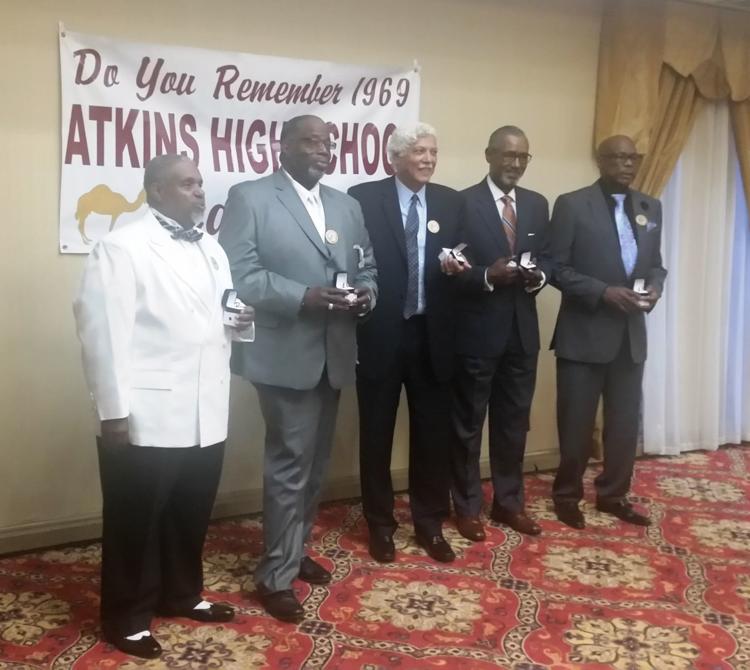 Several members of the 1968-69 Atkins High School basketball team finally have their state championship rings.
"It was a total surprise, but a great surprise," said Willie "Super Sub" Griffin, one of the star players on the team. 
Griffin said he heard his fellow classmates were going to recognize the accomplishments of the team and call out the names of the players who were there. But after calling out those names, the players also were presented with their rings.
"We were all like, 'Wow, we get our rings,'" Griffin said. "I think for them to show us that kind of love and concern after 50 years and somebody got us those rings is really nice."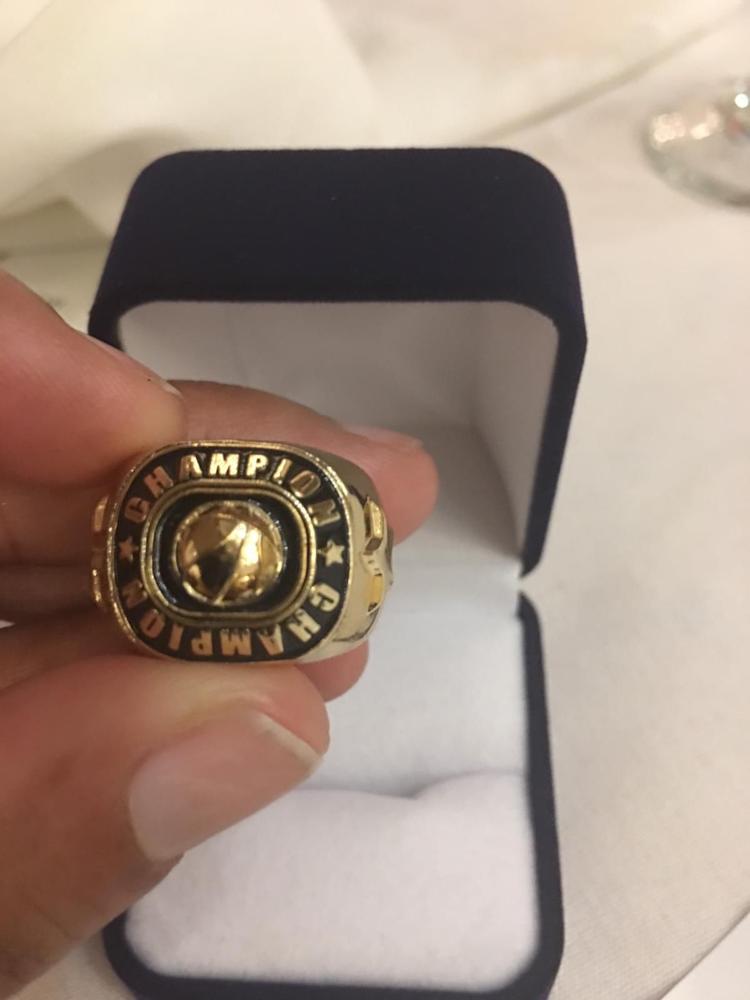 That legendary Atkins team, which averaged 93 points per game without the benefit of the 3-point line, defeated Reynolds in the state semifinals before winning 71-70 against Asheville in the championship game.
Several seniors from that team were unable to attend the banquet, but those who were there — manager DeValden Penn, Greg Noble, John Sullivan, Teddy East and Griffin — posed for a picture with their rings.
Other seniors from that team who couldn't make the reunion included Steve Joyner Sr., Cecil Bradshaw and Mike Copeland.
"We wish everybody could have made it but as you know with reunions it's hard for guys to find time to come," Penn said.
This was the third commemorative ring East has received. His other two rings came from Guilford College's NAIA championship in the early 1970s and from his induction into the Atkins Hall of Fame.
The ring from the 1969 state championship, however, carries the most weight.
"This ring means the most because it's where everything started for us 50 years ago," East said earlier this week. "It was a big surprise to all of us and to get those rings means a lot."
East said his son, Andrew, who lives in Jacksonville, Fla., has most of his father's memorabilia.
"He has most of those things, but my wife and I are going down to see him in a couple of weeks and I'll bring him the ring so he can add it to the collection," East said.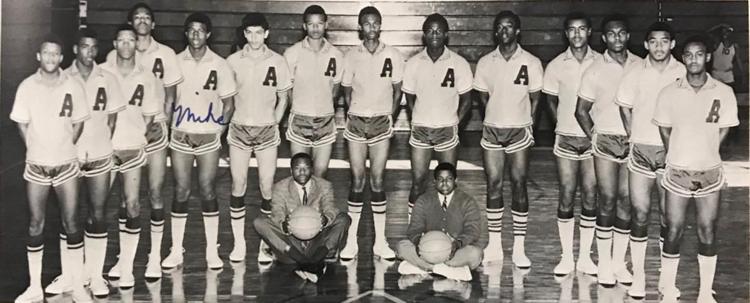 Griffin said he'll put his ring in a safe spot.
"I've got a good place for it," he said. "It's something I'll cherish for sure because 50 years ago we were all a part of something special, and that ring brings up all those positive memories for me."
Penn said even though he didn't play on the team, to be included in the recognition was a big deal.
"I didn't know I was on the list but I'm grateful for these guys and for our classmates who gave us the rings," Penn said. "It was a great night and getting the rings made it an even better night."
As many as 12 players from that team went on to play a sport in college, and it was as tight knit as a team could be.
"We were a team," East said, "and we are still a team after all these years."