"The Last Dance" means one more dance for Rusty LaRue.
ESPN's announcement that the documentary detailing the Chicago Bulls' last NBA championship season with Michael Jordan in 1997-98 will start on April 19 will give the former Wake Forest and Northwest Guilford star athlete another chance to relive his role on the team.
"It was an iconic team and an era that was so good," LaRue said. "It was a special season, and everybody on the team knew it was going to be the last dance."
The 10-hour series, pushed forward from a scheduled June release, will feature back-to-back episodes on five straight Sunday nights.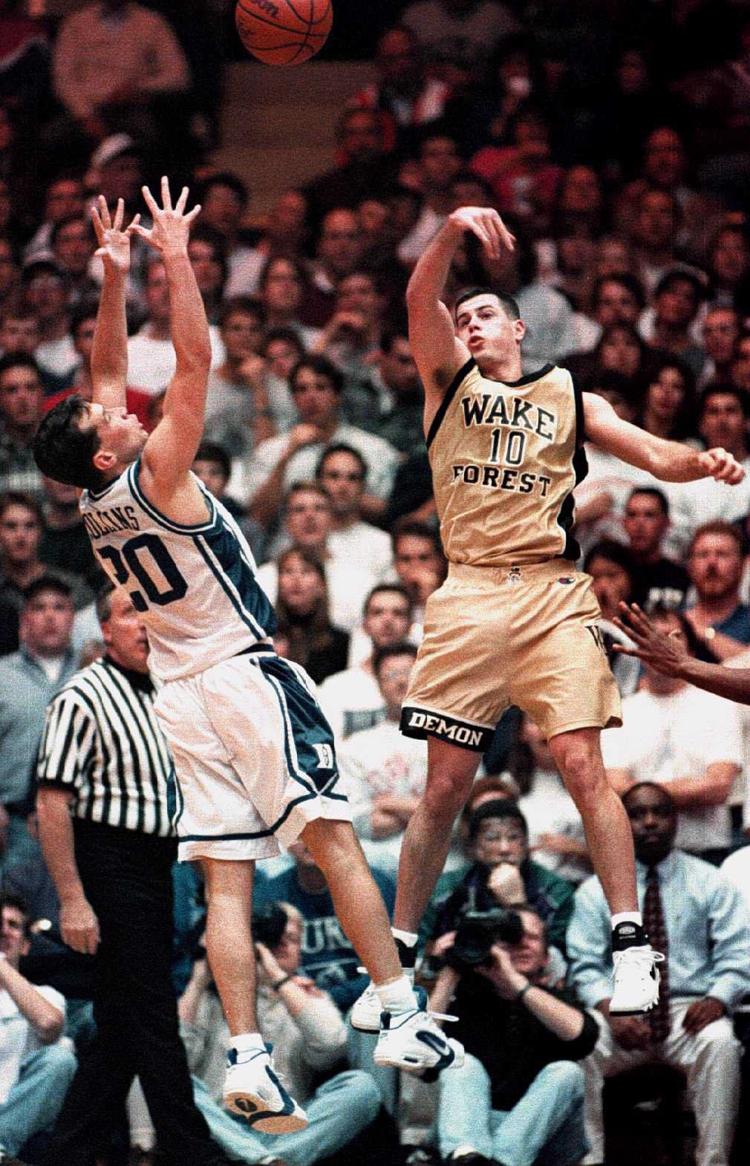 LaRue, who was a 6-foot-3 shooting guard, had an inside look at that team as a rookie. While he was strictly a role player, averaging 10 minutes in just 14 games, he says it was still quite a ride.
"I actually got cut on the final day before the season started but Jerry (Krause, the Bulls' general manager) told me to be ready in case something happened with injuries," said LaRue, a 1996 Wake graduate who played on back-to-back ACC championship teams under Coach Dave Odom.
Back then there was no NBA developmental league. There was the CBA, where LaRue wound up playing for the Idaho Stampede for one game until the Bulls called him up.
"I was getting ready to play in their opener in Idaho and my dad called and asked if I had watched the Bulls game the night before but I hadn't," said LaRue, who went undrafted but was invited to the Bulls' training camp as a free agent. "Well, Steve Kerr got hurt so they called me and said I was needed to fill out their roster."
LaRue played that night for Idaho and scored the first basket in team history.
"They were an expansion team and I think had 10 or 12 points, then the next day I flew to Chicago," LaRue said.
He wound up moving to the injury list when Kerr returned. He sat on the bench in a suit for the playoff run that featured not only Jordan but Dennis Rodman, Scottie Pippen and Ron Harper.
"It was a veteran team, so we didn't have two-a-day practices," LaRue said. "What stands out was how comfortable they were with each other despite all the differences they had. There was one goal, and that was to win the title."
LaRue received a NBA championship ring, although he admits he doesn't wear it, and got to give a speech at the season-end party.
"I remember I told the guys that now it's all downhill for me as a player, because how can it get better than this?" said LaRue, who ended up playing 98 career NBA games with the Bulls, Utah and Golden State.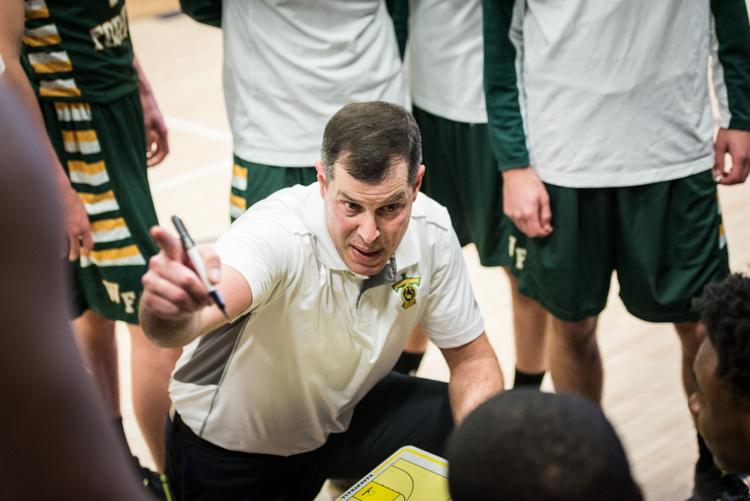 LaRue, 47, played eight seasons of professional basketball before getting into high school and college coaching. He's now the chief operating officer of Dairi-O and oversees eight restaurants around the Triad.
LaRue joked that for some reason he didn't get the call to be interviewed for the documentary.
"I'm interested to see how it all comes out," LaRue said. "My name is on the banner, and it was a heck of an experience and when I think about it more, it was kind of crazy to be a fly on the wall for that team."
LaRue said playing for Phil Jackson was also a great experience.
"I played for some great coaches such as Dave Odom (at Wake Forest) and for Phil and also for Jerry Sloan at Utah," LaRue said. "Phil had to manage all of those personalities and do it in front of what seemed like the entire world."
LaRue remembers an early-season game at Phoenix that went into overtime. LaRue was on the court during the extra period and passed up an open jumper early in the shot clock.
"So after the next timeout Phil told me, 'I want you to shoot that the next time,' and that kind of floored me," LaRue said. "I mean, here I am a rookie on this team with Michael Jordan and Scottie Pippen, and he wants me to shoot the ball."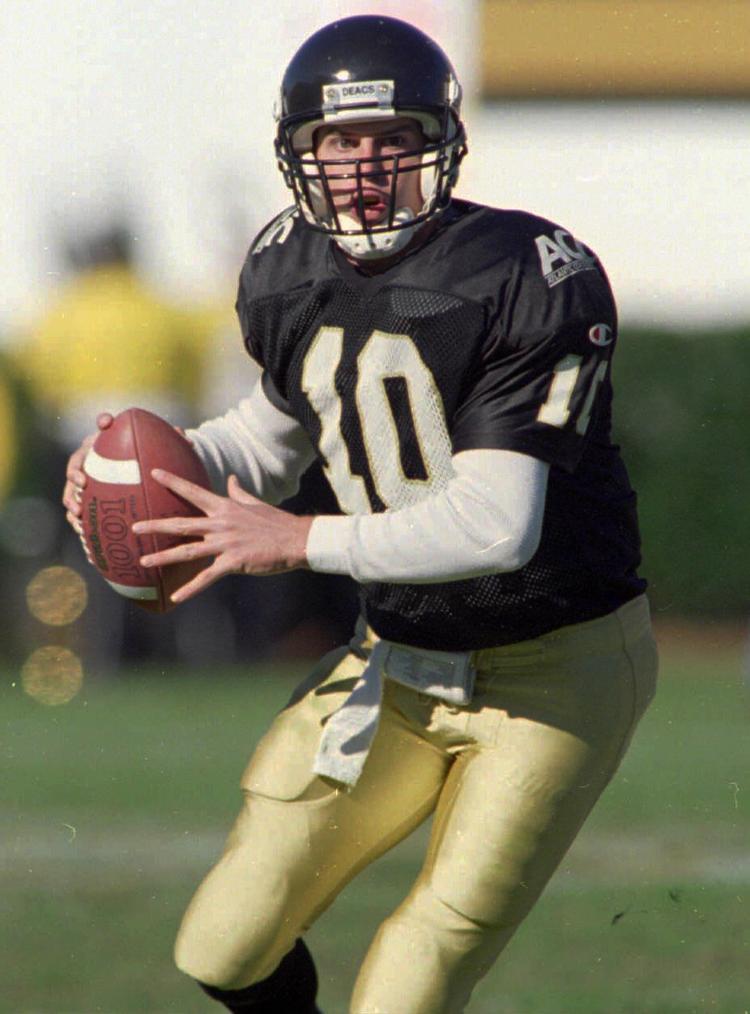 LaRue, who was also a quarterback and a baseball player for the Deacons, said he lived a charmed life on the court. He won back-to-back titles at Wake Forest playing with Randolph Childress and Tim Duncan, then won an NBA championship with the Bulls. He also got to the Final Four for a European team and also won a minor-league championship in Asheville later in his career.
"I've been blessed to play on some great teams," LaRue said. "And I know a lot of guys get to the NBA and play for years and years and never win an NBA title. I was in the right place at the right time, and it worked out for me."