It took over two months and eight races in the Modified Division at Bowman Gray, but there's finally a repeat winner this season.
Brandon Ward took advantage of a restart with 10 laps remaining Saturday night to slip past Burt Myers and hold on for the win. Ward also won a 25-lap race on May 25.
"It's pretty cool to have this many races and so many different winners," Ward said. "Obviously we want to win every week, but it's good for racing. It's good for the fans, good for the sport. But I'm definitely glad to be the first repeat winner, and I hope we can come here next week and make it three."
Myers also had a chance to be the first repeat winner of the season after he won the last 100-lap race on June 1.
"(Three) weeks ago we couldn't do anything wrong," Myers said. "We came from the back and won the race. Tonight we get the lead and lose it and finish second. All in all, it's still a decent night for us."
When Myers won the 100-lap race three weeks ago, he also won the $3,000 Fans' Challenge after electing to start in the back of the field and finished in the top four. Saturday night Tim Brown won the pole, followed by Lee Jeffreys, John Smith and Jonathan Brown. Jonathan Brown and Smith elected to go to the back of the field, and Jonathan Brown started 22nd.
Jonathan Brown went all the way to third and was able to collect the $3,000 Challenge.
"It's definitely good to come home with $3,000 more," Jonathan Brown said. "My thing is we had a good enough car to win there. I never ran the car hard at all and felt like every time I did, I could push everybody around the race track."
The only thing Jonathan Brown was upset about is not winning. He hasn't won this season after winning five times last year.
"The $3,000 is definitely a nice little trophy," he said. "By this time we had already won three races, so I'm definitely looking for Victory Lane.
After the full-field redraw to start the race after qualifying, Frank Fleming started on the pole, followed by Daniel Yates and Brandon Ward. Ward took the lead about 25 laps into the race and led the next 50 laps.
"The early part of the race the car was probably as good as any race car I've ever had over here," Ward said.
"To be honest, we were leading it and just kind of saving, but we just got a little too aggressive with a couple adjustments we made. We got the car too free. On a long run, it just went away a little bit."
Myers took advantage of that and led for 15 laps before the last caution.
"It's Bowman Gray," Myers said. "You can count on at least a dozen cautions in these 100-lappers. I'll be glad when they pave this place just so we can get that dirt out of those ripple strips. I had a great car. I was just kind of sitting there biding my time. You have to be patient in these races."
Myers fought from sixth and took the lead on lap 75 and led until the restart with 10 laps remaining.
There was a restart with 10 laps remaining and Myers slipped, allowing Ward a chance to get past him.
"The last restart that the same thing happened, and I was able to hang on," Myers said. "And maybe that misled me into thinking that it would happen again. I tried to hug the bottom. I don't try to run anybody out wide. I did everything but turn (Ward) around, and I'd expect that in return."
Myers, the nine-time and three-time defending champion, was upset at the runner-up finish.
"My flesh wants to be very disappointed," he said. "You know, God's got a plan. If His plan was for me to finish second and see how I react to it, then I'm going to sit here and I'm going to smile."
In contrast, Ward was looking for the final caution.
"(Myers) was better than we were at the end," Ward said. "It was definitely going to take the caution to get around him to try to get by him on the restart. I think he spun the tires. I heard him go and when I was able to clear him there I knew then I had to get to the bottom."
Ward will have another chance next week with twin 25-lap races scheduled. It's also the final weekend before the annual Fourth of July break on July 6.
"I'm definitely glad to be the first repeat winner and hope we can come here next week and make it three," Ward said.
Other winners Saturday night were Justin Taylor in the first 20-lap Sportsman race, Dylan Ward in the second 20-lap Sportsman race, Billy Gregg in the 20-lap Street Stock race, Chuck Wall in the 15-lap Stadium Stock "A" race and Chris Allison won the 15-lap Stadium Stock "B" race.
Bowman Gray Racing June 22 2019
Bowman Gray Racing June 22 2019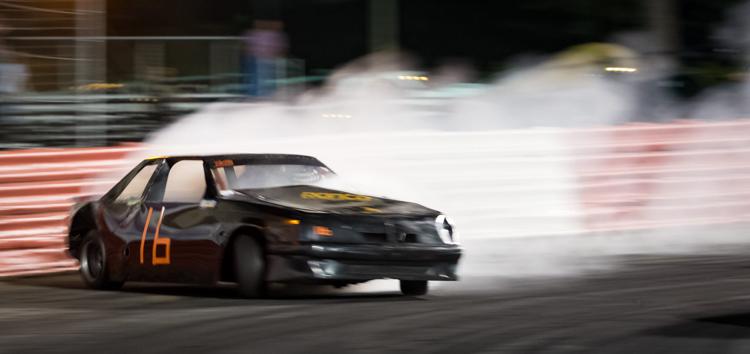 Bowman Gray Racing June 22 2019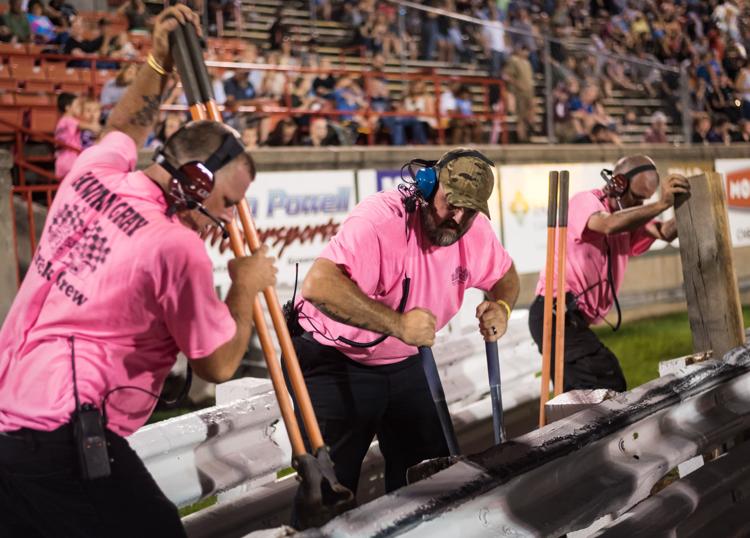 Bowman Gray Racing June 22 2019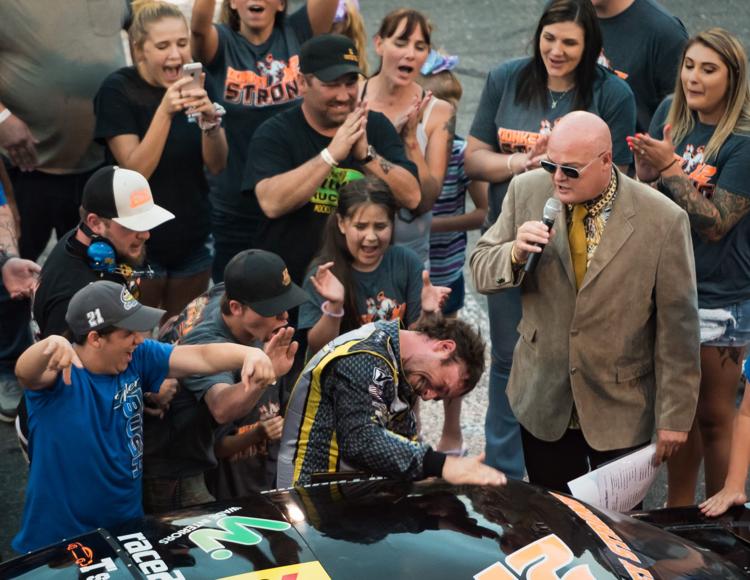 Bowman Gray Racing June 22 2019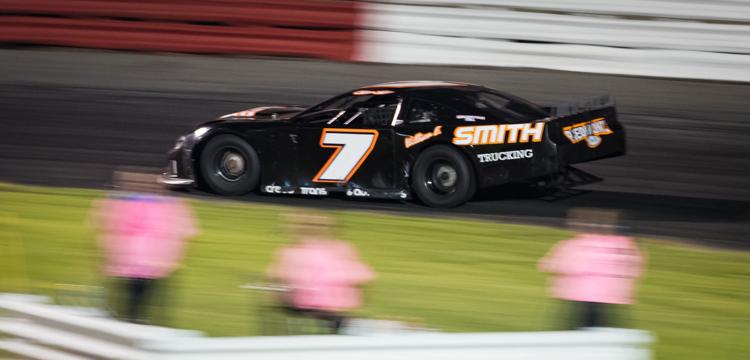 Bowman Gray Racing June 22 2019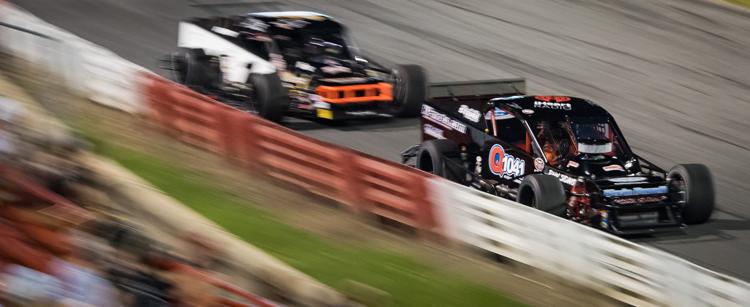 Bowman Gray Racing June 22 2019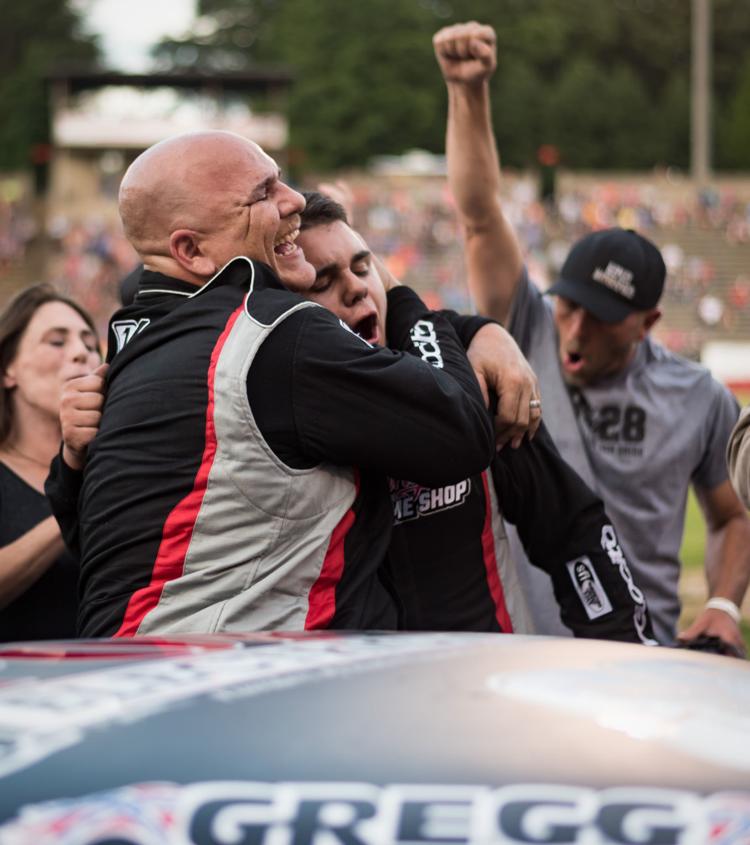 Bowman Gray Racing June 22 2019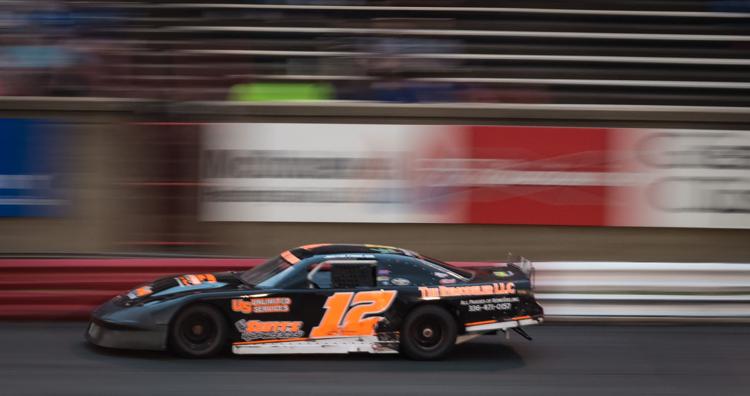 Bowman Gray Racing June 22 2019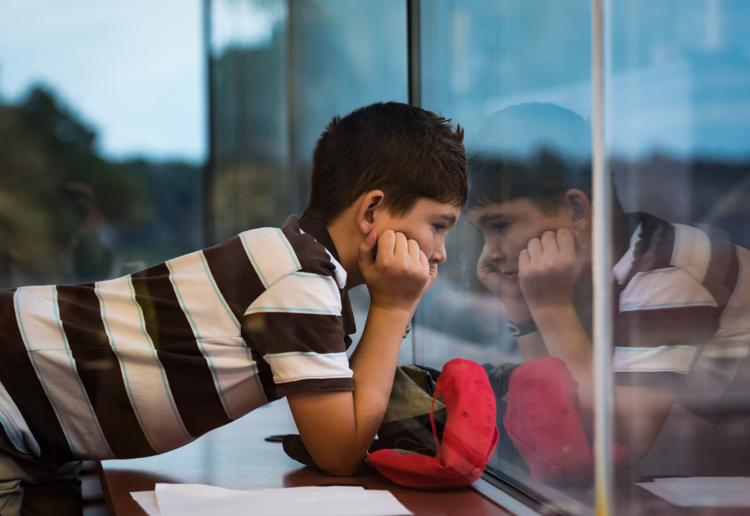 Bowman Gray Racing June 22 2019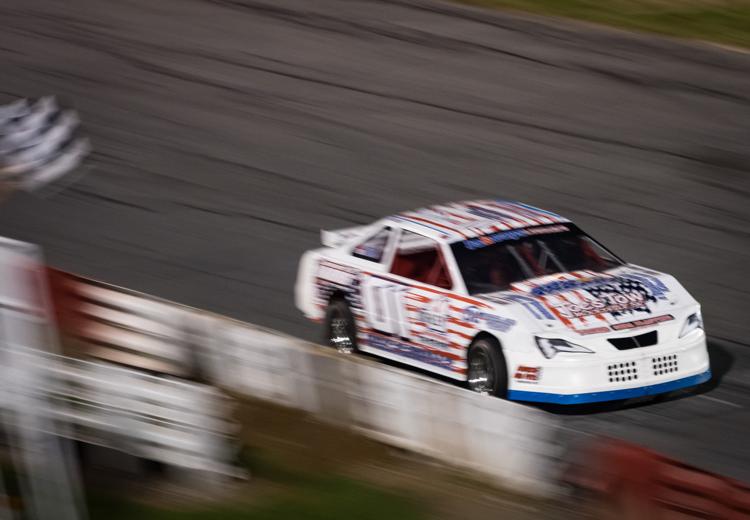 Bowman Gray Racing June 22 2019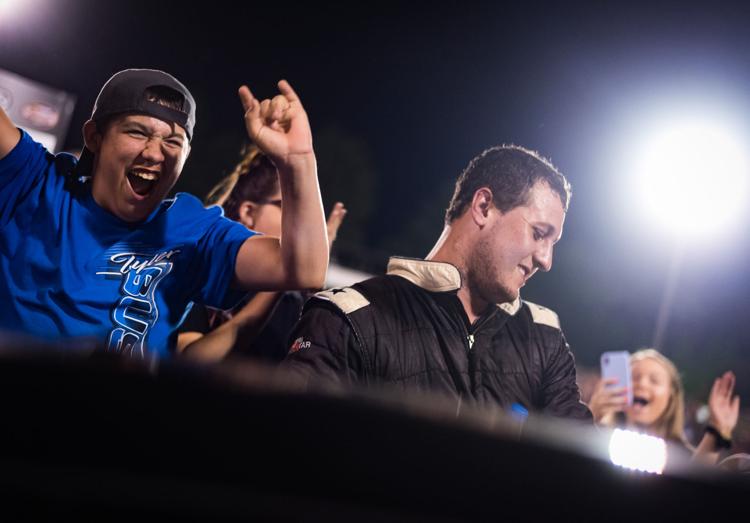 Bowman Gray Racing June 22 2019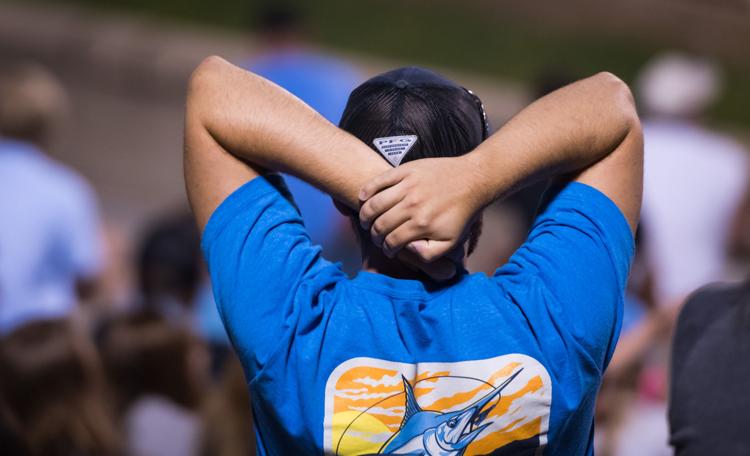 Bowman Gray Racing June 22 2019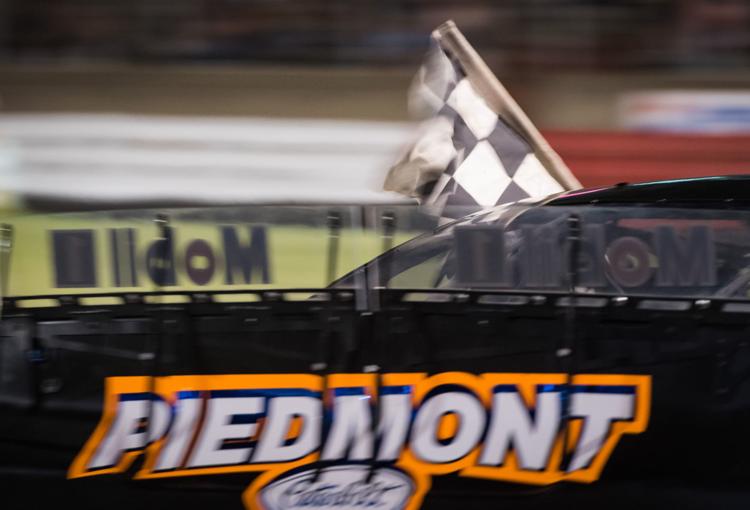 Bowman Gray Racing June 22 2019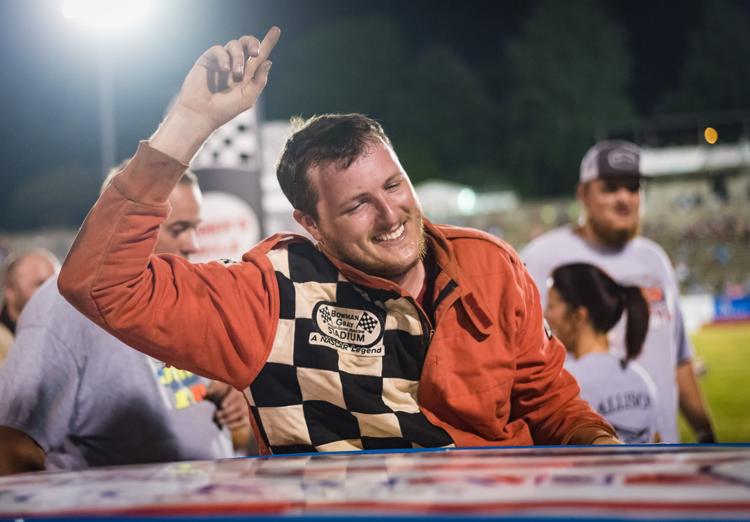 Bowman Gray Racing June 22 2019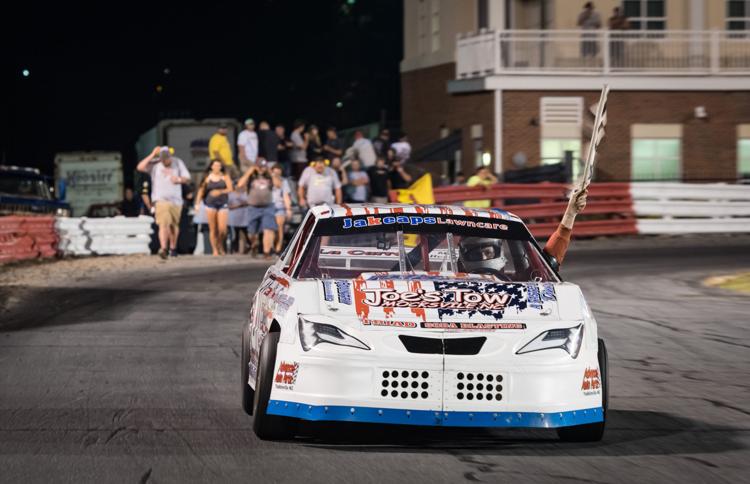 Bowman Gray Racing June 22 2019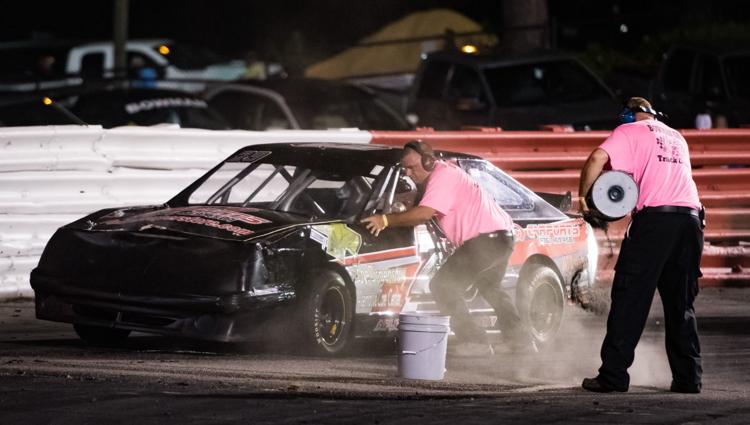 Bowman Gray Racing June 22 2019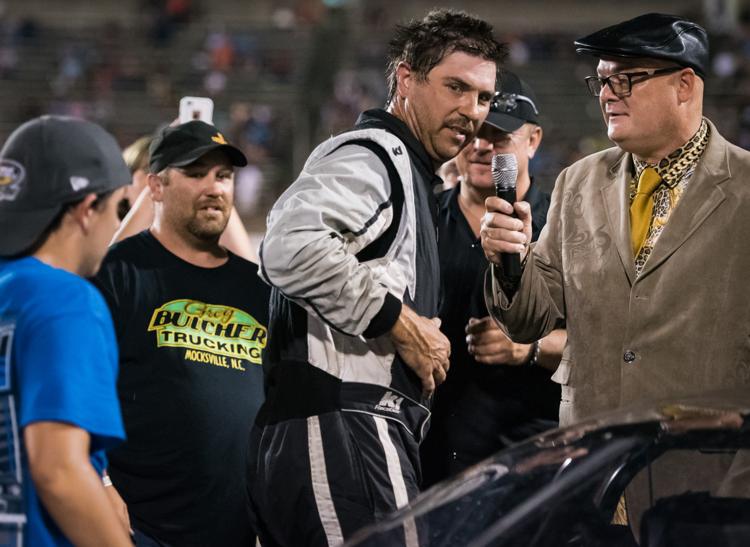 Bowman Gray Racing June 22 2019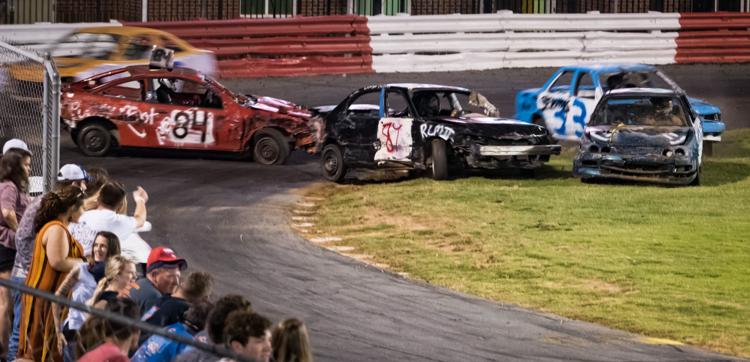 Bowman Gray Racing June 22 2019