Statistical improvement was too low of a bar for Wake Forest's defense, Coach Dave Clawson said at ACC Kickoff in Charlotte.
He also said last season, ad nauseam, that Wake Forest had good players on defense. He's right.
And now, instead of relying on three or four players to make every impact play, Wake Forest has a high-flying defense that flies to the football, deals out punishing hits and comes up big in clutch situations.
It has leaders, but it also has balance across all three levels.
Here's what I picked up on while re-watching the game:
• Mack Brown tells Molly McGrath in pre-game interview that UNC's cornerbacks would get in the faces of Sage Surratt and Scotty Washington. He wasn't lying, they jammed them all night — with success on one of them.
• Cool to have Matt Hasselbeck on this broadcast — he was on the call for last season's game at N.C. State.
• Pat McAfee bringing the energy too. Adam Amin is a pro's pro. Good broadcast team.
• Swing pass to Dazz Newsome on the first play. Nasir Greer is 14 yards away when he makes the catch, and makes the tackle after a 1-yard gain. Sets the tone for the defense early (as do next two plays).
• Bottled up Sam Howell on second down, thanks to Ja'Corey Johns, Dion Bergan Jr. and Rondell Bothroyd. Those three combined for 14 tackles.
• Third-and-9, Justin Strnad's first of 15 tackles in this game. I'll repeat (from Twitter): He's the best linebacker in the ACC, at least through three games.
• Jamie Newman pulls a run on Wake Forest's first play – this was honestly the first game of his seven starts that I thought he was better runner than passer. The numbers kind of bear it out — 14-for-26, 214 yards, one touchdown, one interception; 19 carries, 78 yards and two touchdowns on the ground.
• Jay Bateman gets a mention, but without Wakeyleaks accompanying it. Eh.
• 8-yard for Newman to set up a third-and-2, great blocks by Sean Maginn and Jack Freudenthal.
• Deacons were well on their way to their third straight touchdown on their first drive of a game, but then the block-in-the-back call against Freudenthal sets them back. Was the right call, too.
• Jason Strowbridge out, important loss for the Tar Heels.
• Washington was getting held on third-and-14 shot toward end zone to end Wake Forest's first drive.
• Dom Maggio hit a great punt, Ja'Sir Taylor missed it on the goal line. Loss of 18 or 19 yards there in the hidden yardage category.
• Ryan Smenda Jr. and Luke Masterson make a great play for a TFL on second-and-1. And then a marvelous break on the ball by Amari Henderson for a third-down PBU.
I'll try to remember to make note of this later, but: I think Henderson played much better than the past couple of weeks. Don't remember him missing a tackle, and any third-down PBU is huge.
• Surratt still looks like the lankiest punt returner I've seen — maybe got too used to Greg Dortch back there — but he's been decent in his few opportunities so far (other than muffed punt coming next time).
• I don't think Wake Forest has the offensive linemen or the running backs to run laterally and look for holes.
• We'll forgive McAfee's "not a lot of freshmen play for Wake Forest" line — rang true enough in the past that it's a reputation not easily broken.
• Surratt seems so much more comfortable on the outside than in the slot.
• Javonte Williams' first run and he hits a hole being filled by Strnad. Guy was everywhere.
• Shamar McCollum's first career sack. That young defensive line has a very clear upward trajectory, something to make Dave Cohen proud.
• Cool in-game interview with Brandi and Kevin Surratt. And a moment to thank them, especially Brandi, for how generous they were with their time in the past week.
• Third-and-14, Howell throws a quick swing pass too hard and behind his receiver, basically making him tackle himself to make the catch. Nine plays in, zero first downs, one rattled freshman quarterback.
• Thought Newman's throw through heavy traffic for 13 yards to Surratt would get him going, but threw too high for Washington (he's 6-5, that's hard to do) on first down and miscommunication with somebody he thought was going deep on third down.
• On the fumble recovery: Masterson misses Williams in the hole, is rolling on the ground when he's 5 yards downfield. He gets up and pursues, and that's why he gets rewarded with the fumble recovery.
• Greer on the forcing the fumble: "I just made a fundamental tackle. Put my facemask on the ball, I hit him, wrapped him, and the ball came out. I gave him a little thump with it. I gave him a little thump, made sure my head was on the ball. When you tackle like that, the ball will come out sometimes."
• Also, that was demoralizing for UNC's offense. They had 10 plays for 6 yards to that point, Williams finally breaks free, and then he coughs it up.
• Instant electricity when Kenneth Walker III gets the ball in his hands.
• And then Walker puts a nice block on Myles Dorn for Newman's bulldozing touchdown run.
• Some say "the ball is the program," others say "the tape recorder is the program."
• Boogie Basham gets his first sack, and it's more of a coverage sack than anything. Wasn't the only one of them for the Deacons, either.
• Big-time play by Sulaiman Kamara on a second-and-long run.
• Thirteen NFL scouts in attendance: Basham and Strnad made themselves some money in this game. They're not the only ones, but they're the draft-eligible ones who stood out the most, to me.
• And there's Essang Bassey's third-down PBU. You know what's a sign of how teams have shied away from targeting him? He's eighth on the team in tackles (11). He was third last year with 74 tackles.
• 41-yard pass to Surratt on the first play of the ensuing drive, fired up the sideline and the offense.
• Obviously, Walker is special. The 21-yard run, he just bursts outside and makes the safety coming up look silly.
• Newman jukes Chazz Surratt on the last play of the first quarter. For everything said and written about the Surratt brothers last week, don't think this was ever published: Newman and Chazz are really good friends, also. They were both Elite 11 semifinalists (I believe that was the round they reached in 2015) and traveled to California together. And that leads to …
• First play of the second quarter, Newman unleashes a punishing 6-yard touchdown run — and pops Chazz's helmet off along the road to the end zone. Incredible run.
• Beef Boys getting some McAfee love, calls it maybe his "favorite nickname" for a group in the entire country, in all leagues. Hat-tips continue toward A'Lique Terry.
• For the talk of opening the playbook up for Howell, they really didn't do it until the fourth quarter.
• Bassey cleans up Howell for a 2-yard keeper, he couldn't hit the hole harder because Strnad was splitting blockers.
• Swing pass on third-and-5, short, incomplete, where I made a note on play-by-play sheet "low, rattled."
• Perfect RPO read for Newman, pulls it and hits Surratt for a 14-yard pass.
• Christian Beal—Smith's 12-yard catch-and-run out of the backfield set up the bomb to Surratt for the third touchdown.
• That pump-and-go for the touchdown pass is what I figured Warren Ruggiero would dial up for this game. The first two games didn't see Wake Forest get all that complicated. Game 3, rivalry game, big moment to go up three scores, at midfield — I'll bet Ruggiero couldn't wait to get that call down to the signalers.
Defense might've stopped it if it had known it was coming.
• The pooch kick wasn't designed to avoid a return, it was to get Greer a free run at either recovering a muffed kick or putting a hard hit on whoever would be under it as he caught it. I'd expect to see that again at some point this year, not a bad idea.
• With 11:33 left in the second quarter, North Carolina gets its first first down of the night, down 21-0.
• Greer causes incompletion on Beau Corrales trying to make a leaping catch for about 18 yards. Greer is a heat—seeking missile, and was last year, too. The impressive step forward has been he's been just a little more disciplined (aside from the targeting penalty) — think controlled chaos instead of bull-in-a-china-shop chaos.
• Clawson has been forced to use a few first-half timeouts in the first few games because third-down sub packages weren't right, I think. That's likely to improve as players get more accustomed to the packages.
• Basham's second sack and ya know, he beats his man and so does Bothroyd, but this was more of a coverage sack, too. Howell didn't have all day, but he had time for a three-step drop, gather, step forward. Bothroyd had first crack at him and missed, Basham didn't.
• I'd love to see Pro Football Focus put together something on how many extra yards Walker racked up with missed tackles. Even just an 8-yard run with a jump cut is electric.
• Three straight touchdowns when the offense took the field for this possession, with 21-0 lead and 10:17 left in the second quarter. Deep shot to Washington on first down — UNC's Greg Ross made great play on the ball for PBU.
• Third-and-13, 28-yard pass to Surratt. Wake Forest's best passing plays quickly became getting Surratt one-on-one matchup and lining up other receivers and tight end on other side of formation.
• Ha, didn't even realize North Carolina's band made the trip. They're at the top right corner of stands — not close to field (cough, Clemson, cough).
• Surratt with a short second-down catch, and that's the closest his brother came to tackling him (he just slides in at end as Sage is going down).
• Newman keeper to convert third-and-4, and that's a well-blocked play by the Beef Boys. Jake Benzinger pulled and got a great block on Chazz Surratt.
• Really a well-thrown ball on the throw to Jaquarii Roberson in the end zone — his heel clips the white of the out of bounds area, though.
• Such a weird play on Surratt catching third-down pass past first down, being pushed back. If he goes out of bounds, it's a first down for forward progress.
• I don't have a problem with going for it on fourth-and-1 from the 6, and don't have much of a problem with going direct snap to Walker. That's a look Wake Forest hasn't used once, to this point. Walker is a bowling ball with great patience. Just didn't execute.
• Excellent, gutty play call to have your backup quarterback run a read option from your own 3, down three touchdowns. No shame in giving up that 22-yard keeper to Jace Ruder.
• Disciplined play by Coby Davis as a spy to force incompletion on second down.
• Strnad comes from the other side of the tackle box to clean up a play on the sideline. I'll stop repeating myself, you already know what goes here.
• Failing to get a first down after a 9-yard run on first down has to drive Clawson and Ruggiero nuts.
• Freudenthal frustrated with something on the play, can't tell what.
• Ya know, for everything Strnad and Basham and Greer and the rest of the defense did — the most-important tackle of the first half was probably Beal-Smith on this punt return. Two and a half minutes before end of the half, Dazz Newsome had a ton of space and Beal-Smith tripped him up before he could get going outside.
• Textbook open-field tackle by Masterson on a second-down sack.
• "They will play another nonconference game in 2021." Great, can't wait to go through the same confusion from some folks in two years.
• I'm surprised Wake Forest didn't press the issue more on the possession before the end of the half. Was 1:23 left, Newman hadn't thrown the interception yet and seemed under control — they just settled for three-touchdown lead.
• Whoa. Wonder why there wasn't a halftime interview with Clawson and McGrath.
• Not sure what Joey Galloway was watching to say North Carolina's defense "just needs to tackle somebody" — other than the six-minute burst with all three touchdowns, Tar Heels' defense didn't play that bad (#BzdelikLogik, I know, but their defense wasn't the problem in that half). Jesse Palmer, though, did his research on Lyle Hemphill.
• McAfee looks prophetic saying North Carolina could turn this into a dogfight — but had help from Wake Forest.
• Third-down pass to Washington incomplete wasn't a drop, either. Just a really good play from Myles Dorn to arrive exactly when the ball does.
• Bothroyd could've had a TFL, instead 2-yard run for Michael Carter.
• Basham's two first-half sacks were nice, good plays. His play on third-and-1 on North Carolina's first possession of the second half is downright special. He turns Charlie Heck, UNC's senior left tackle who seems bound for the NFL, into a turnstile and turns Javonte Williams back inside, where he's gobbled up Greer and Masterson for no gain.
• Fourth-down conversion doesn't even give Tar Heels much life.
• Howell will learn to throw the ball away instead of running out of bounds for a 4-yard loss.
• Greer blows up third-and-15 screen — made Cameron Glenn proud.
• Deep shot on first down; Wake Forest's play-calling didn't get too conservative until the fourth quarter, I think.
• Third-and-5 scramble, seems North Carolina had good coverage downfield because Newman had plenty of time, didn't pull the trigger.
• McAfee is right, incredible effort by Bassey to nearly save a touchback. Good punt to kill it on a high bounce inside the 5. Just unlucky.
• Boston College scored the first 10 points and lost to Kansas 48-24. Mercy.
• Basham forces UNC's 11th straight failed third-down attempt. He played an awesome game.
• I'm realizing Hasselbeck and McAfee sound kind of similar. If I've misattributed anything they've said before this — well, my apologies to them and their families.
• Newman's interception is the worst play he's had this year. Overthrow, pressure in his face, into tight coverage with safety help over the top. He's a great player off to a great start to the season – that was a poor play.
• Manny Walker sighting for a 3-yard TFL. Great read.
• Basham drew a holding penalty (unless they mixed up numbers, which broadcast crew hints at).
• The percentage chance of converting your first third down and it's third-and-20, when you're 0-for-11 for the game, has got to be less than 1%.
• Bassey tried to jump a hitch and it was a slant, looked like.
• Bergan with a good play on third-and-1 for a stop. The offensive line goes the opposite way of the running back, though. Not sure communication was there for the Tar Heels.
• The defensive line is going to get better with the return of Tyler Williams, don't get me wrong. But it's a really good thing that Rondell Bothroyd has played as much as he has in these first three games. He's a heck of a player.
• North Carolina will be really happy with center Nick Polino returns.
• Third-and-15 sack for Strnad. He's on a spy of Howell, and he starts to break the pocket and Strnad sees it the entire way. Closes perfectly. Was a three-man rush with Strnad as the fourth, and it's interesting that Basham lined up in middle and beat the new center, Brian Anderson.
• Also: Loudest moment of the night for the crowd, and about a minute left in the third quarter. That's impressive.
• Walker with a 20-yard run to end the third quarter and I didn't realize, or I've forgotten by noon Sunday, how freaking impressive this was. He makes one guy miss 3 yards deep in the backfield, makes another miss after a 4-yard gain and breaks it off for 20. His acceleration (say it with me, now) is incredible.
• Three-score lead in the fourth quarter, this is where Clawson said he wanted to run clock and take the foot off the gas.
"When we were up 18 in the fourth quarter, I said, 'Listen, we're not going, snapping it at 1, but we're slowing it down, we've got a three-score lead,'" Clawson said. "Then it becomes a two-score lead and then a three-point lead, you're right on the edge."
• Was Molly McGrath allowed on Wake Forest's sideline? That's not rhetorical. Every report she's given, unless I missed something, has been on UNC's sideline.
• Maggio punts one 8 yards deep in the end zone, remember seeing him frustrated with himself when walking off the field.
• Strnad missed a tackle on a swing pass. Rare.
• Traveon Redd and Mike Allen make a nice stop.
• Hasselbeck called this, that UNC was on the verge of breaking through because it had life on sideline. He's absolutely right. Nice throw and catch on a crossing pattern for a 55-yard gain — North Carolina had 151 yards on 52 plays before that.
• Henderson looked to be cramping up or have a rolled ankle; he was back in the game later, so wouldn't expect that to keep him out next weekend.
• Smenda has got to stop over-pursuing. Did it at least three times in this game.
• Excellent play by Bothroyd and Ja'Corey Johns to stay at home on a second-down reverse. Like they knew the play was coming or something.
Oh, right. Just disciplined football.
• Nice swing pass for North Carolina's first touchdown, and just a weird play for Bassey. It's like he was expecting a pick play instead of swing pass and got caught at a bad angle/without leverage.
• Newman locked onto Surratt a little too hard on third-and-6 that ends Wake Forest's possession between the Tar Heels' touchdowns. Everybody in the stadium knew that's where the ball was going. Ooh, took until replay to see that could've been holding or pass interference.
• I've gotta stop getting into Facebook arguments with fans.
• Smenda with a first-down deflection at the line, there ya go.
• Trey Rucker could've been called for roughing the passer, Howell delivers to Brown for 12 yards. Defense gets knocked back on the next play …
• How many times have you seen a defensive tackle make a touchdown-saving tackle 50 yards down the field? Because that's what Bothroyd does here. Smenda misses, Strnad gets caught behind play.
• Zone coverage on Howell's 17-yard touchdown pass to Brown. Rucker looks slow to come up and challenge route.
He does really good things and really not-so-good things — so, he's a freshman.
• Howell's best throw of the night was the two-point conversion. That thing was a rope off his back foot, through coverage.
• And now a drive that Wake Forest absolutely had to have points from (and time taken off the clock).
• Newman's 7-yard scramble on the first play, where the pocket breaks down almost immediately — that's the Graham instincts kicking in.
• The only sack of the night on the next first down play — had a slow-developing wheel route for Surratt with a linebacker on him. Just didn't have time to get throw off.
• Newman completed passes to Surratt nine times for 169 yards, and completed five other passes for 45 yards. But the biggest throw of the night was the 27-yarder to Washington on second-and-16. Great throw, better catch.
• Newman's decision-making in the RPO and read-options is so much better than it was from his first start, and it's only been seven games.
• Third-and-2, Newman's scramble incoming. But first: How does this game not get played every damn year?
• That's four years of running for his life at Graham paying off. No disrespect, but it was a small 2-A school that always struggled on the offensive line. He spent most of those four years dropping back to pass and making things happen, just as he did here.
• And wow, next play is a 14-yard run by Beal-Smith. Safe to call that one of his top two runs in his Wake Forest career thus far; the other being the touchdown run against Utah State.
• Screen time for summer hire Jim Hofher (as an analyst).
• Going direct snap to Beal-Smith here is way too fancy. He did a hell of a job staying in bounds, though.
• Dead, solid, perfect from Nick Sciba on the 32—yarder, his 15th straight, setting a program record.
• First down, Basham beats a double team and flushes Howell, Smenda on the spy causes him to throw it away.
• Good throw for the first down, Ja'Sir Taylor was in decent coverage. Just beaten by a better throw.
• PBU on first down by Strnad. Have I mentioned him in here yet?
• Basham flushes Howell on second down, chases him down with Strnad and Bassey there to make play, too.
• Basham deflects the ball back to Howell, who catches it and runs (not that bad of an idea, only needed 3 yards for a first down). Hell of a play by Bothroyd — he's a stud — and Strnad to tackle Howell short of the first down.
Bothroyd winds up with the ball in his hands, call it gamesmanship, confusion, whatever to run 15 yards down the field with the ball as UNC needs to get lined up. But if it's not called a penalty, it's a smart play. If it's called, he costs Wake Forest in a huge way.
• Last play, I mean, I get that he steps out. But the side judge winds the clock. Weird, weird ending.
WakeFB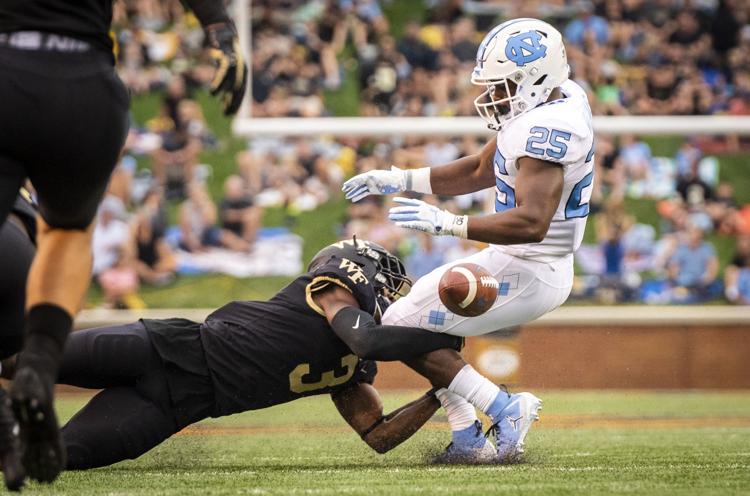 WakeFB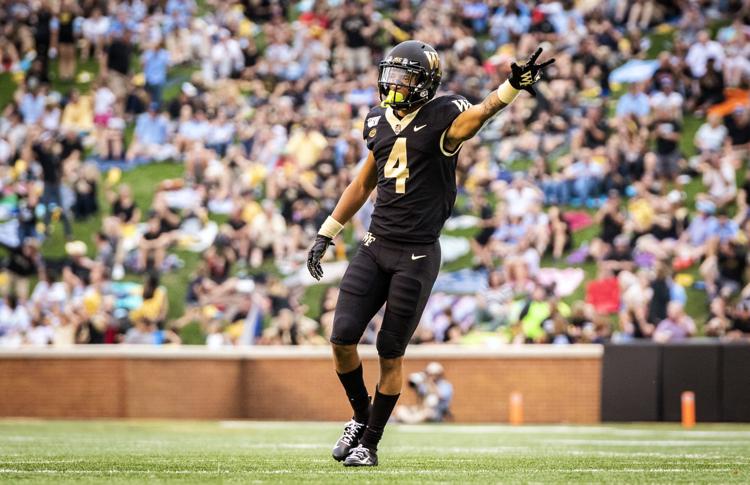 WakeFB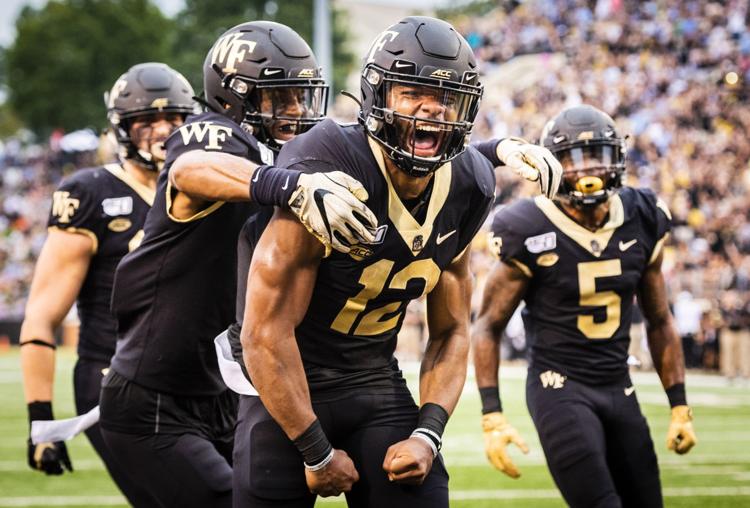 WakeFB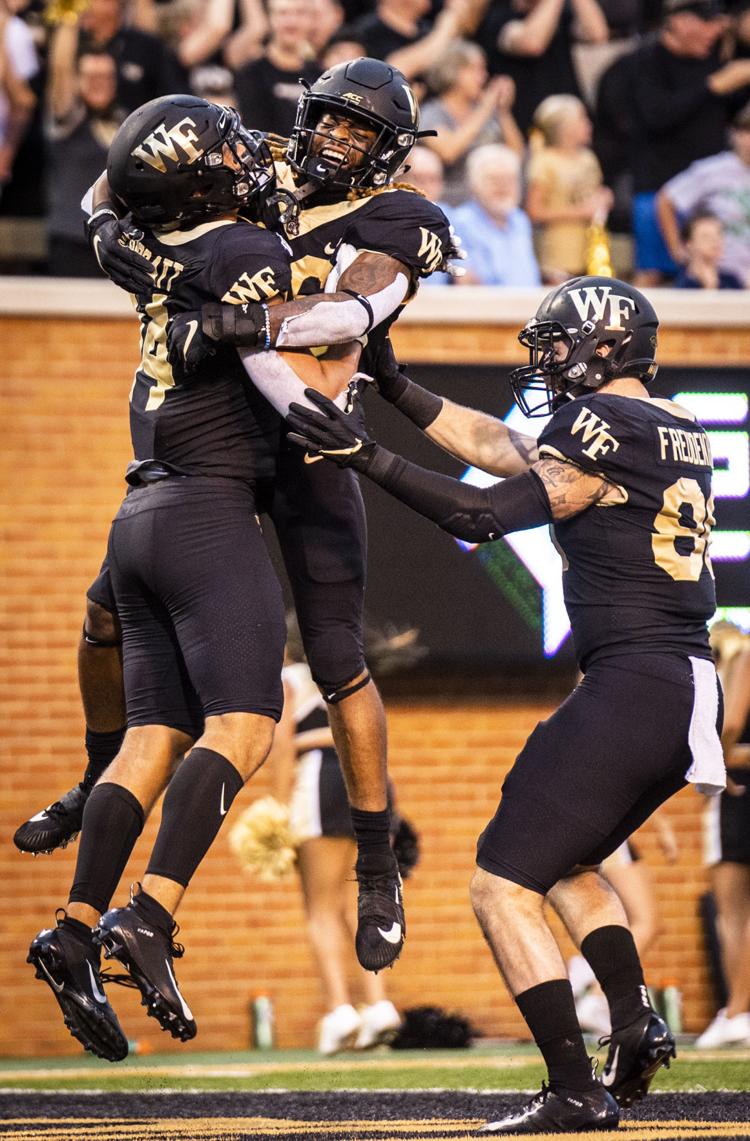 WakeFB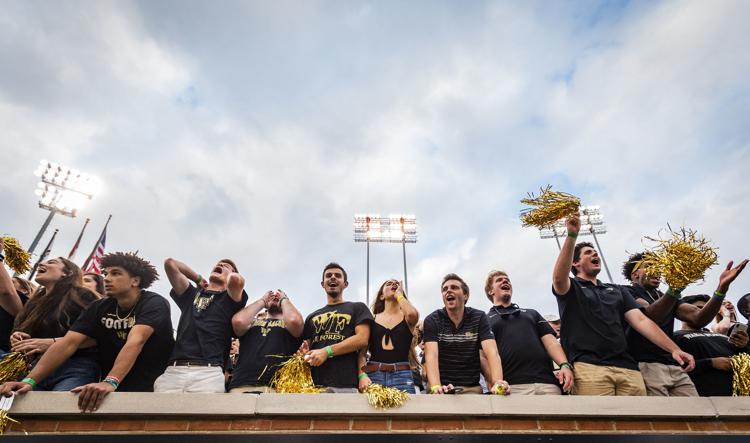 WakeFB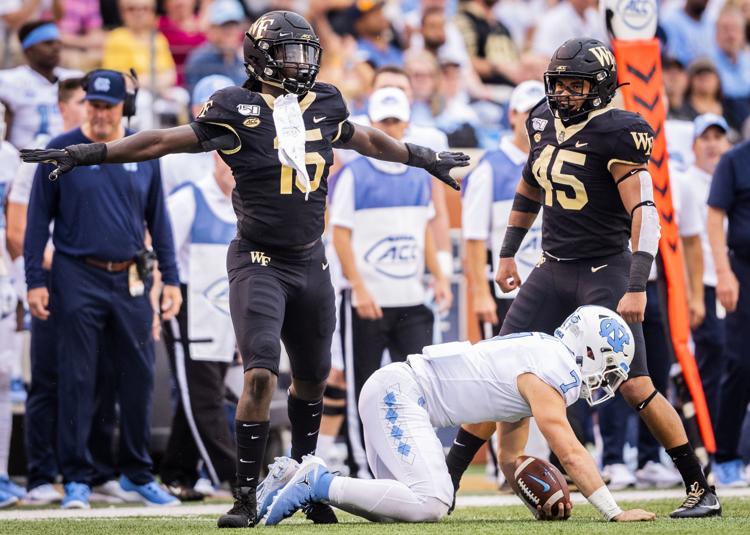 WakeFB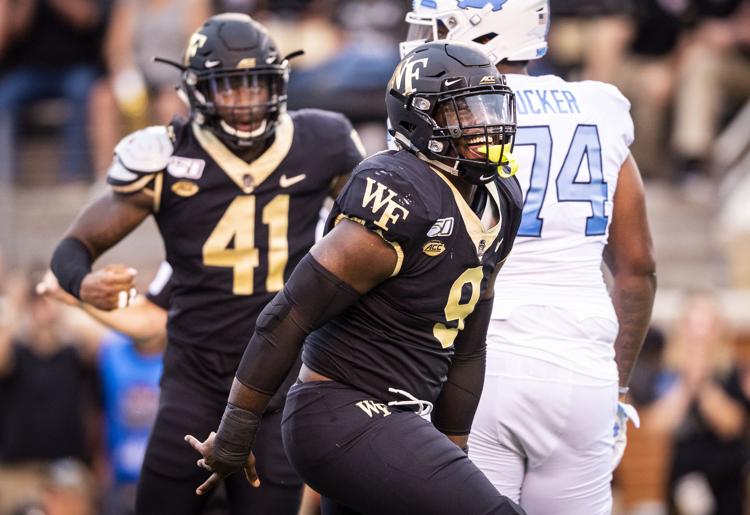 WakeFB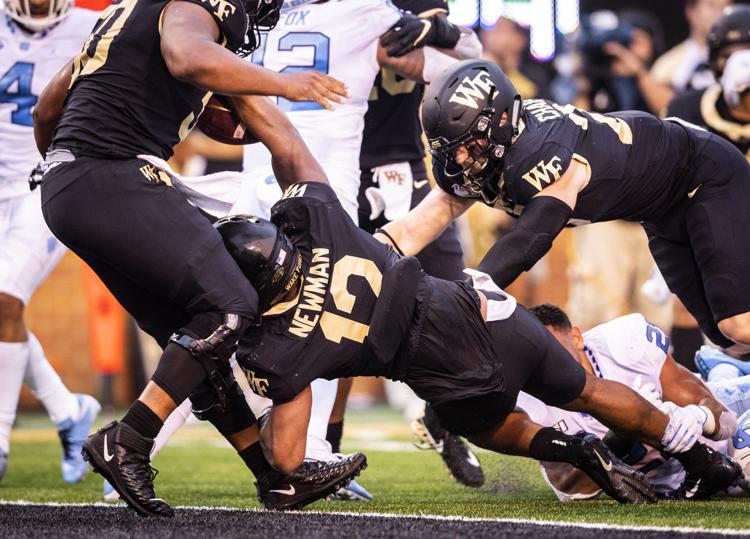 WakeFB
WakeFB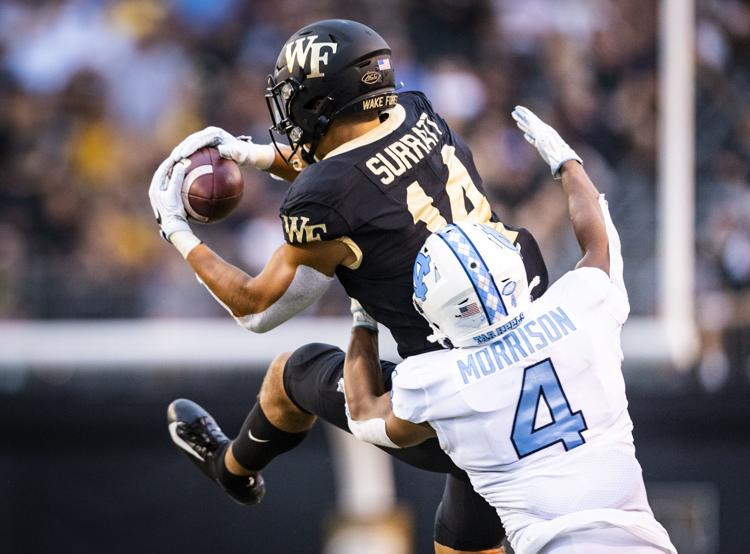 WakeFB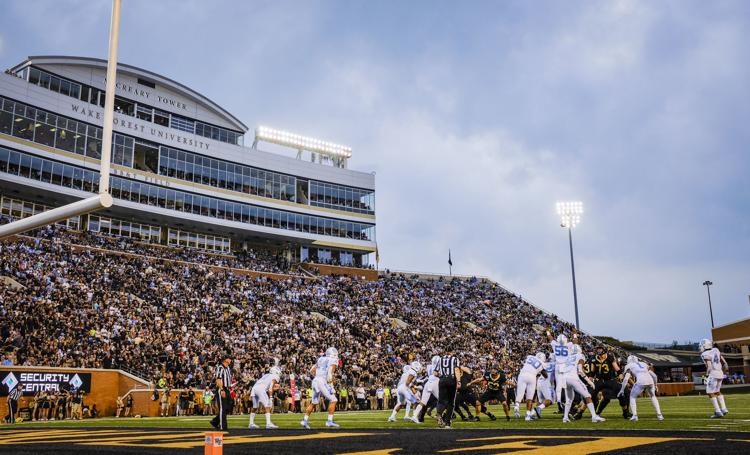 WakeFB
WakeFB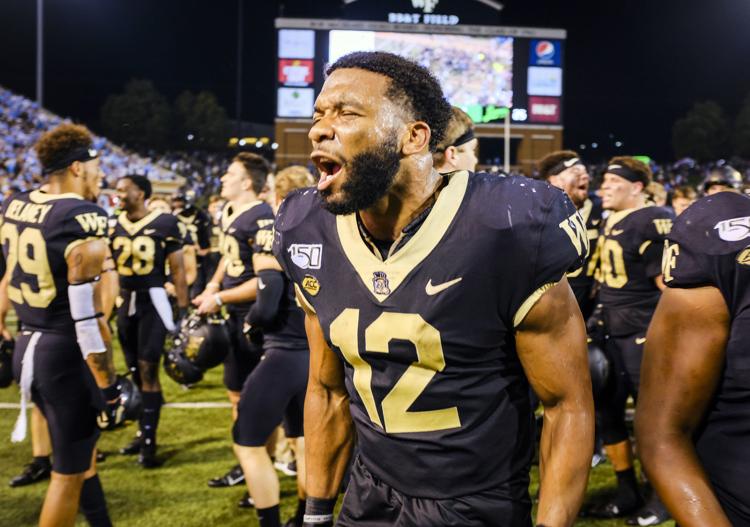 WakeFB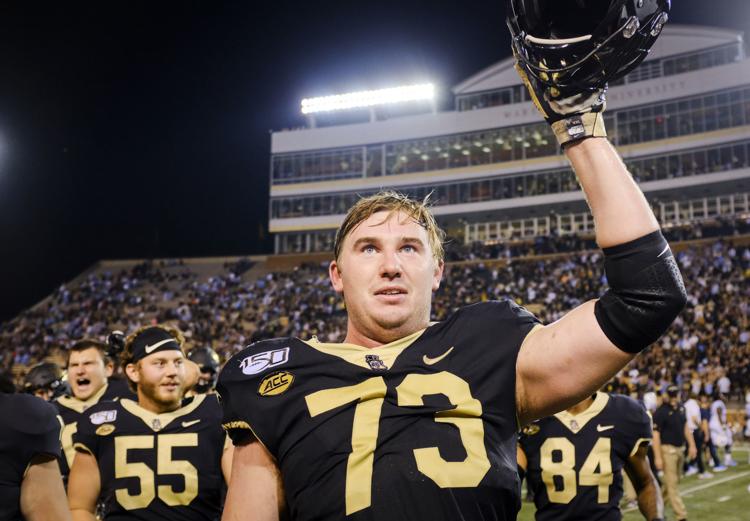 WakeFB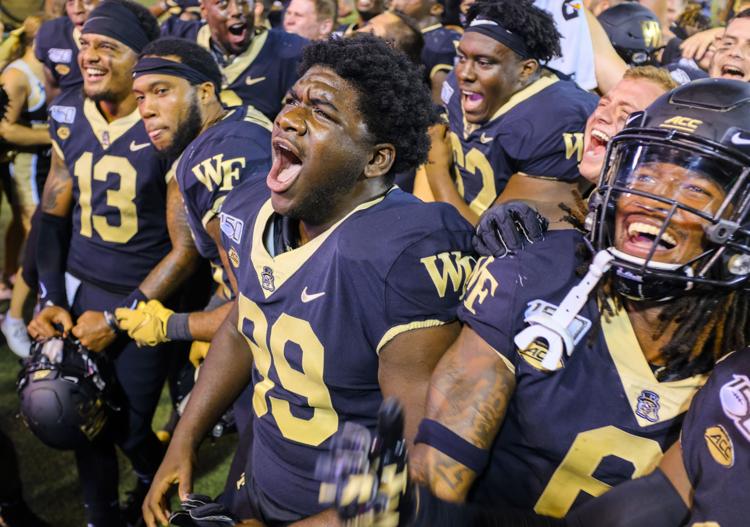 WakeFB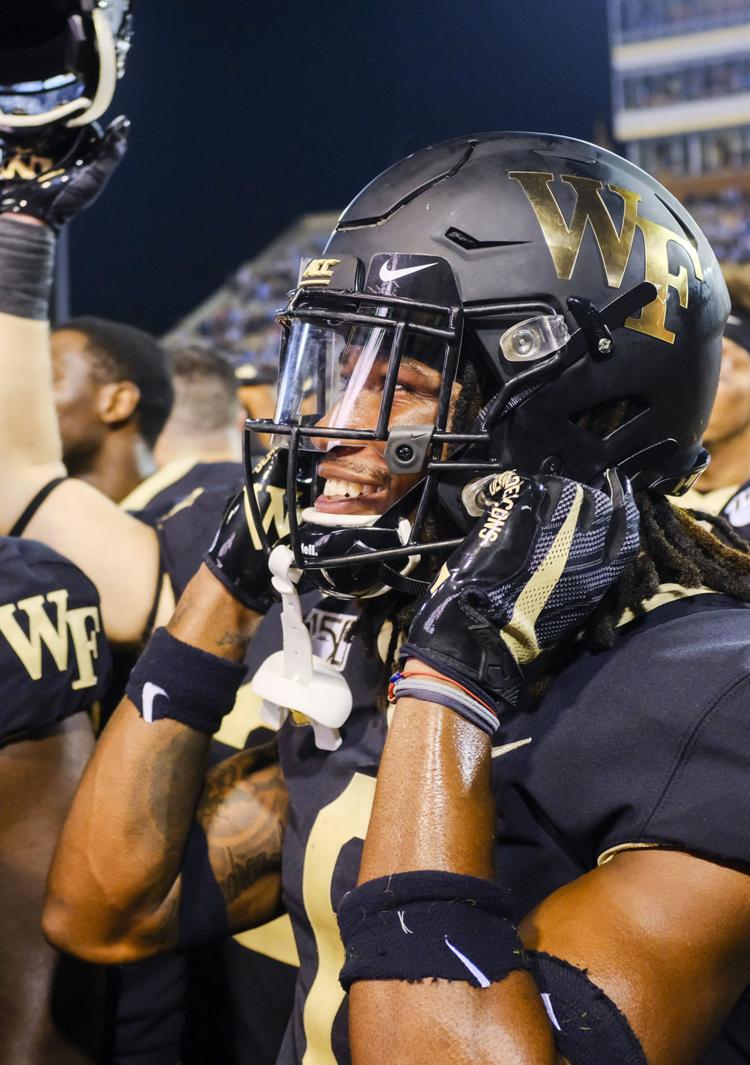 WakeFB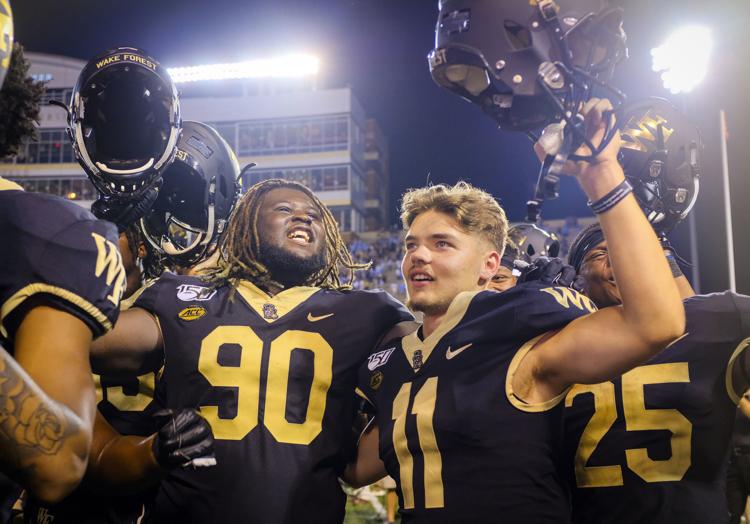 WakeFB
WakeFB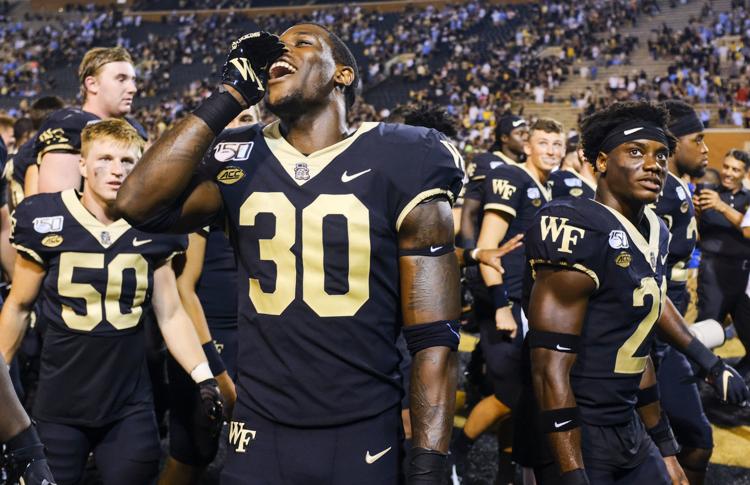 WakeFB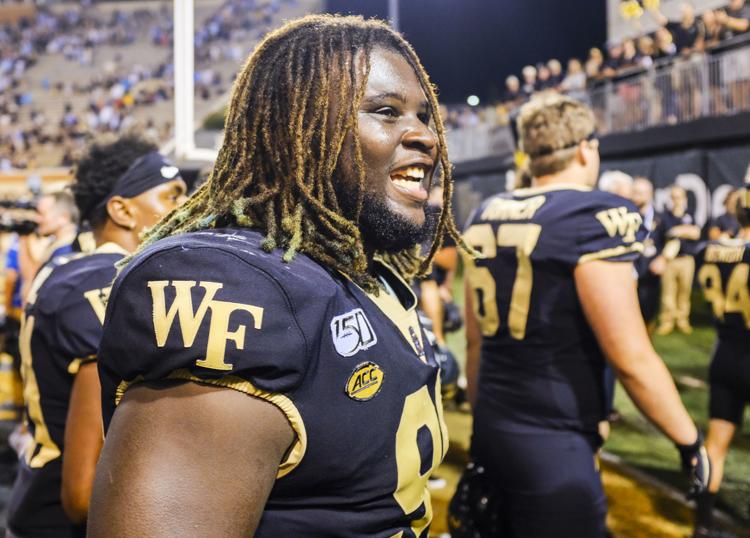 WakeFB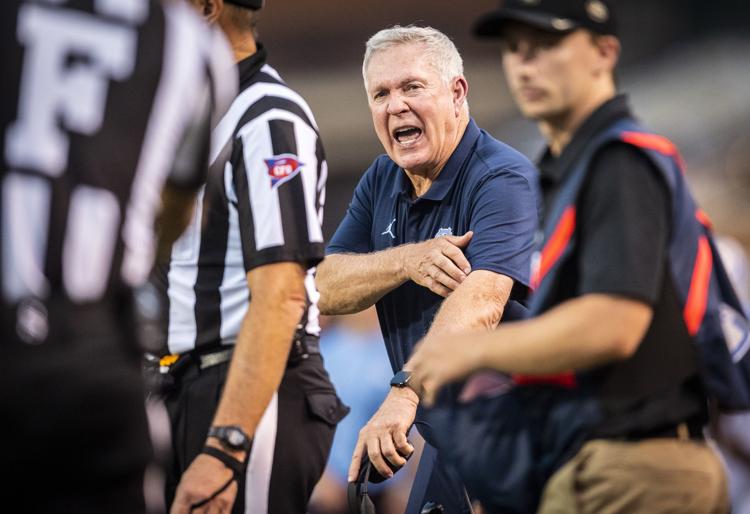 WakeFB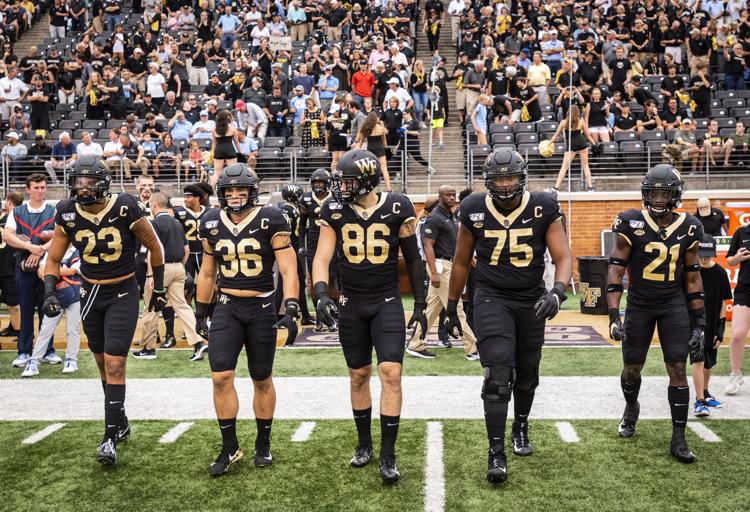 WakeFB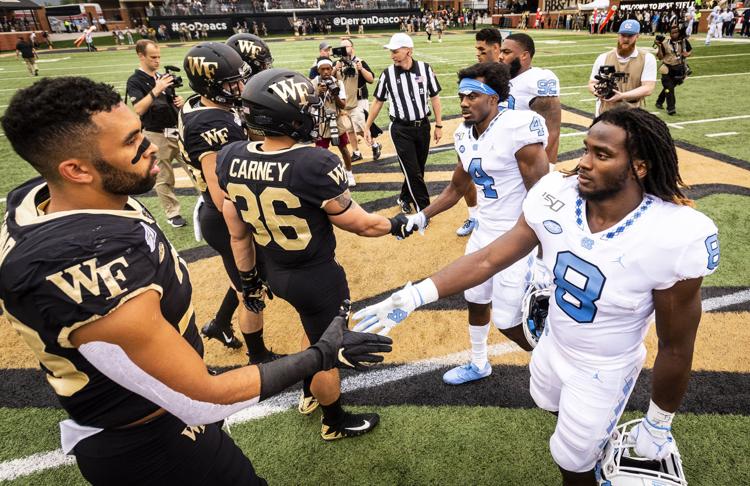 WakeFB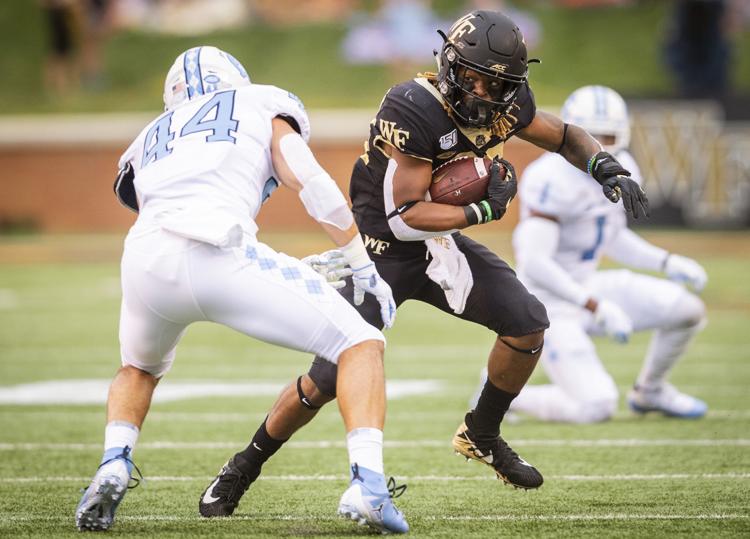 WakeFB
WakeFB
WakeFB
WakeFB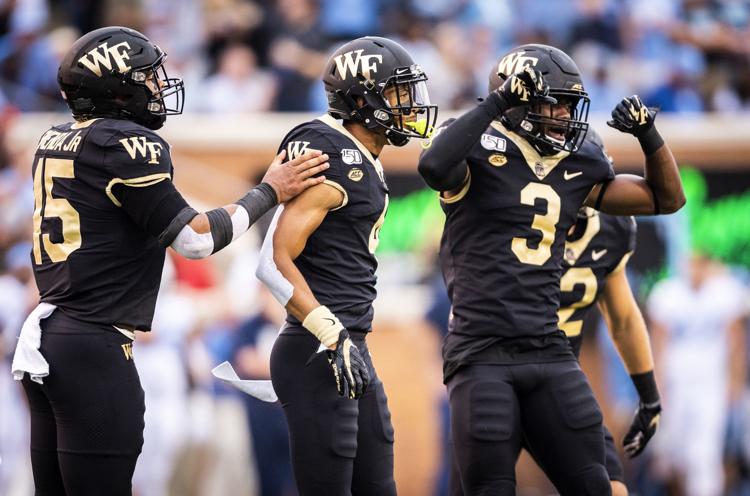 WakeFB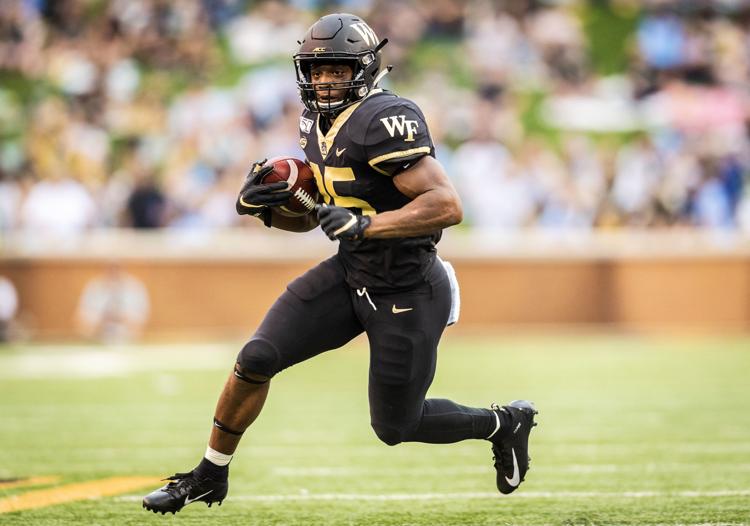 WakeFB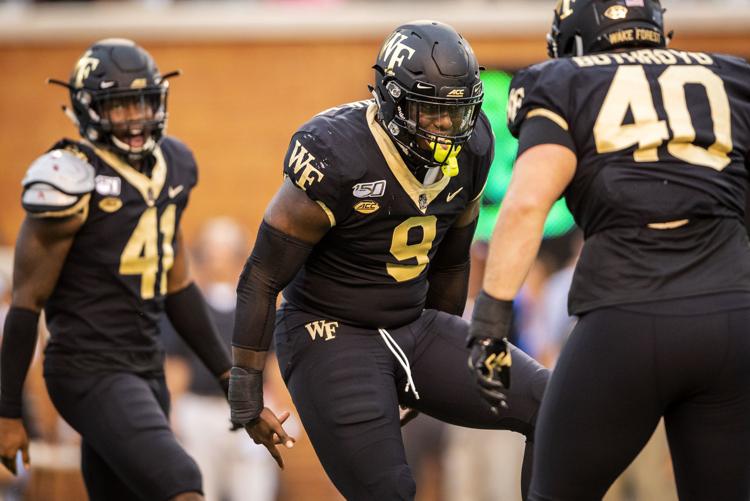 WakeFB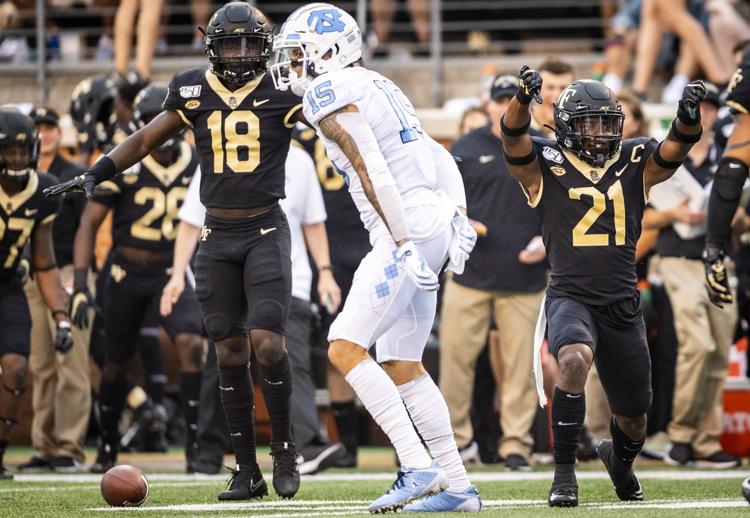 WakeFB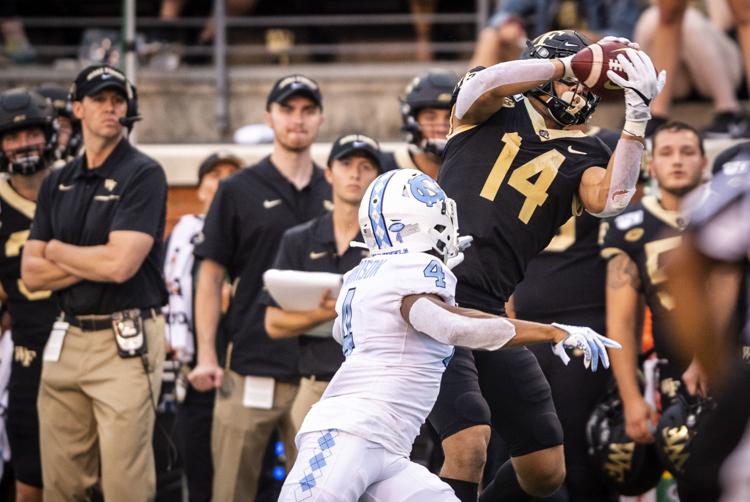 WakeFB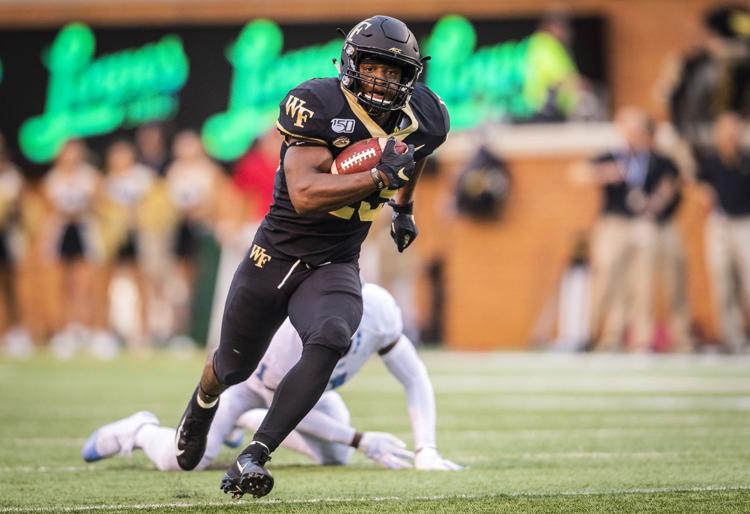 WakeFB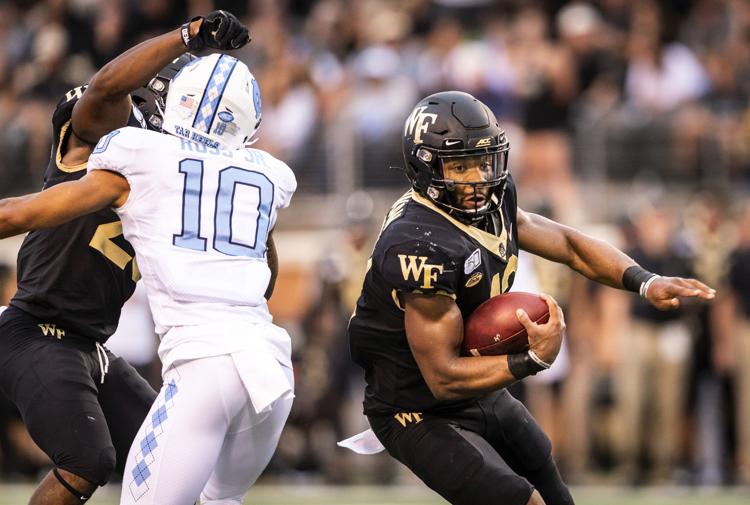 WakeFB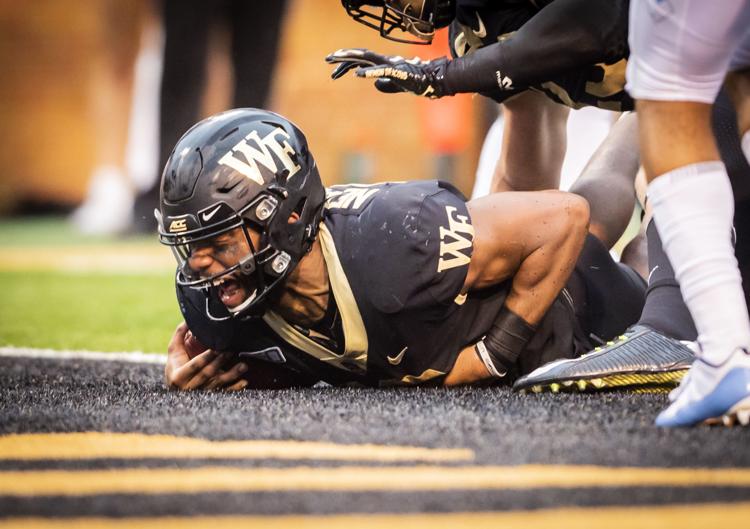 WakeFB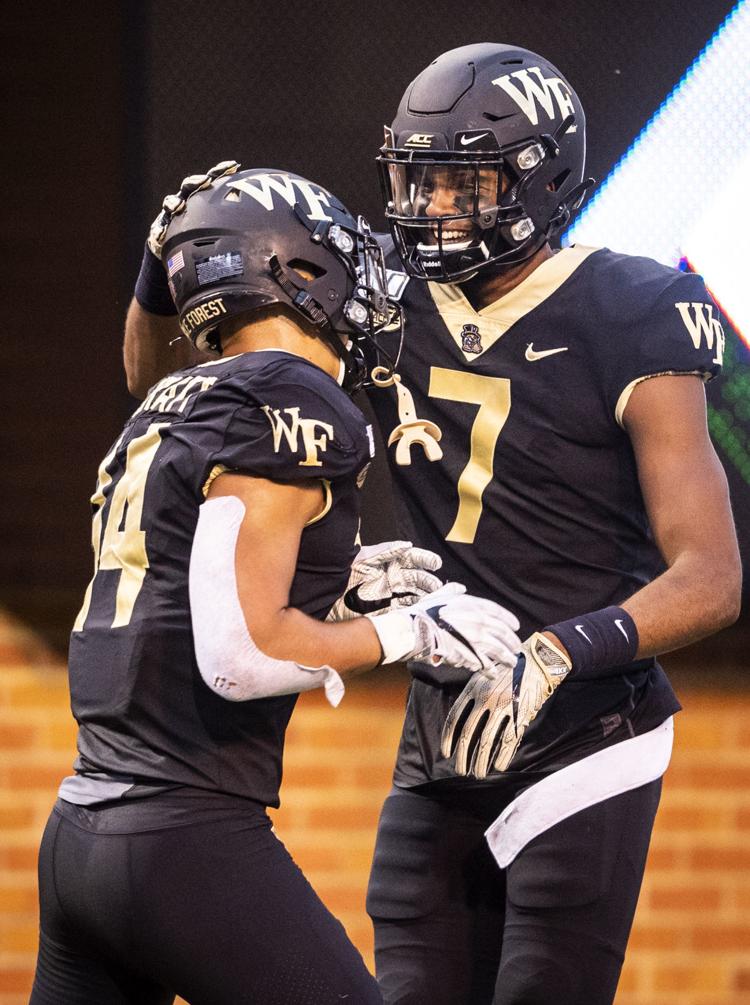 WakeFB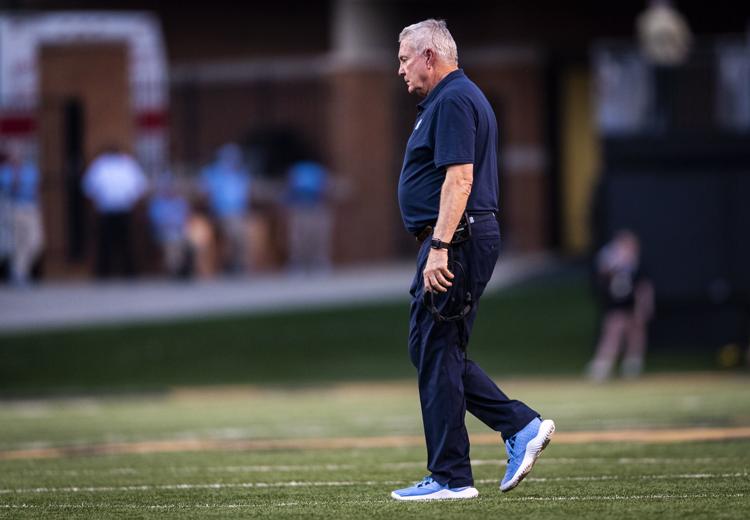 WakeFB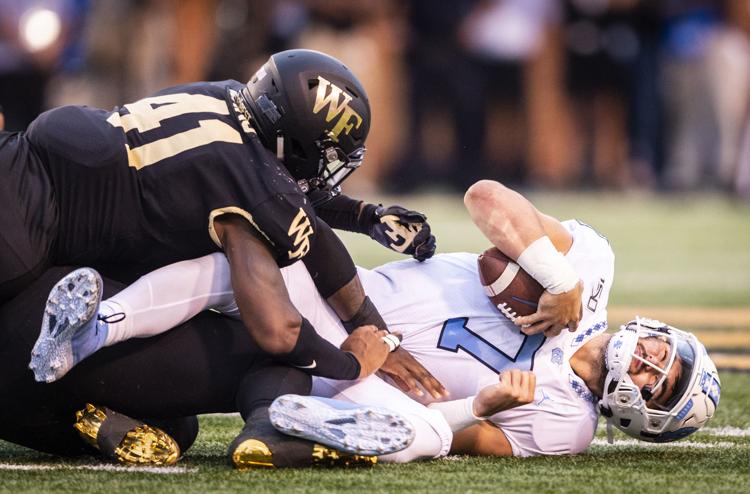 WakeFB
WakeFB
WakeFB
WakeFB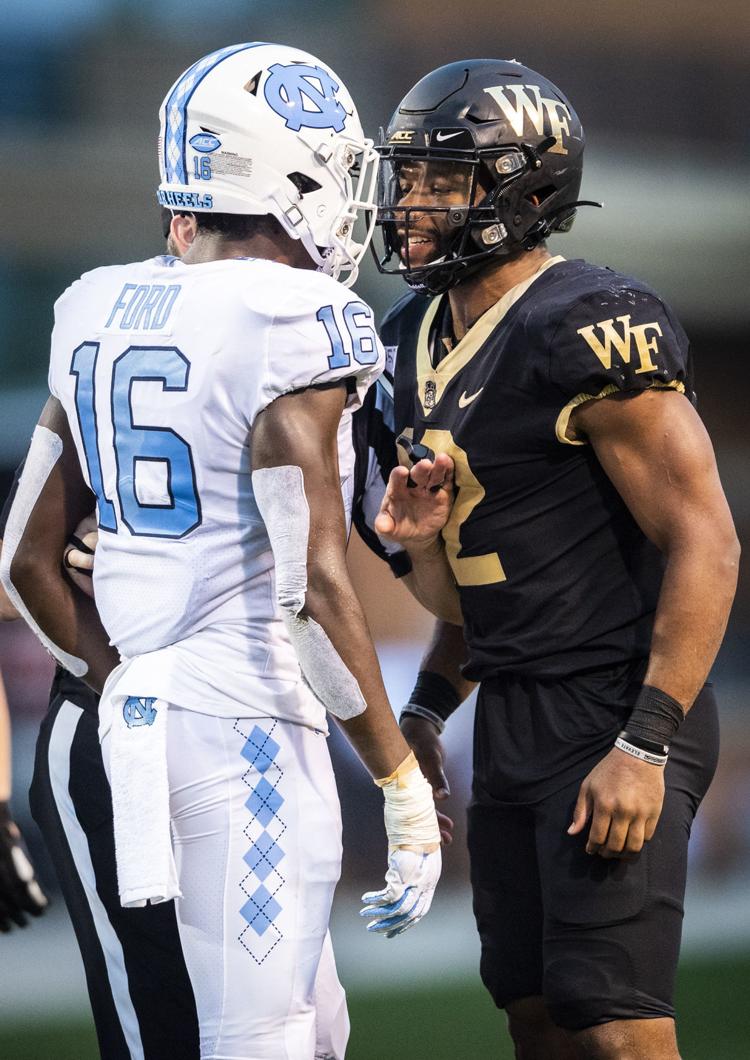 WakeFB
WakeFB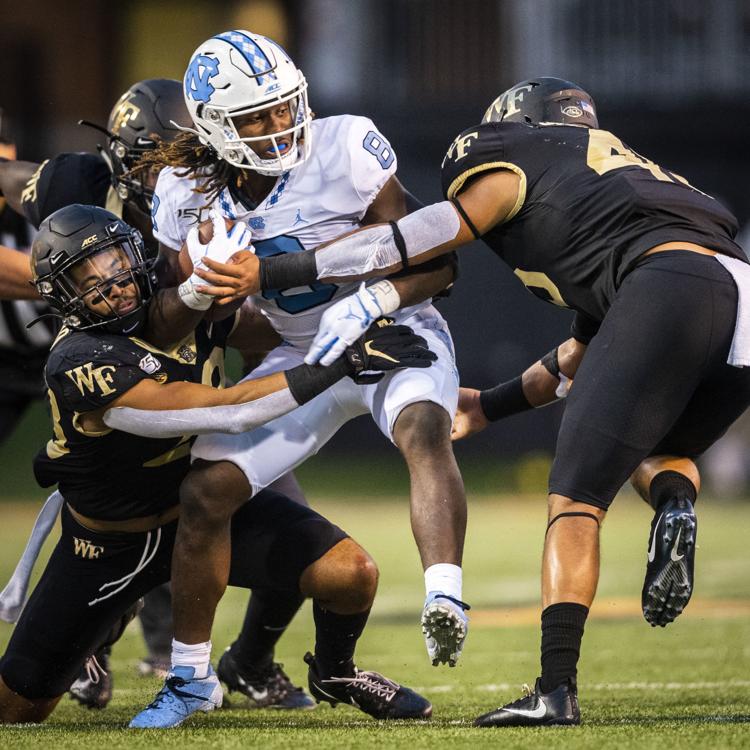 WakeFB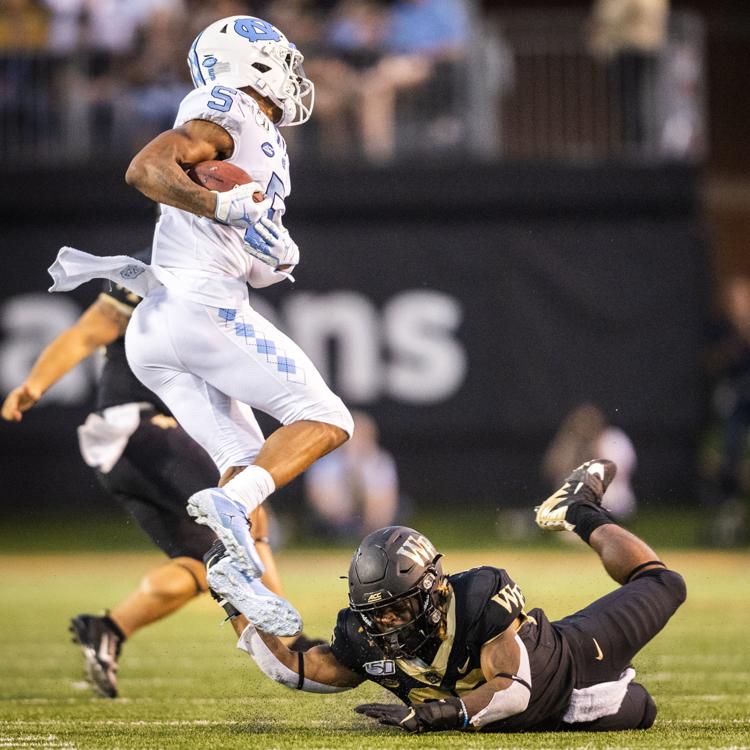 WakeFB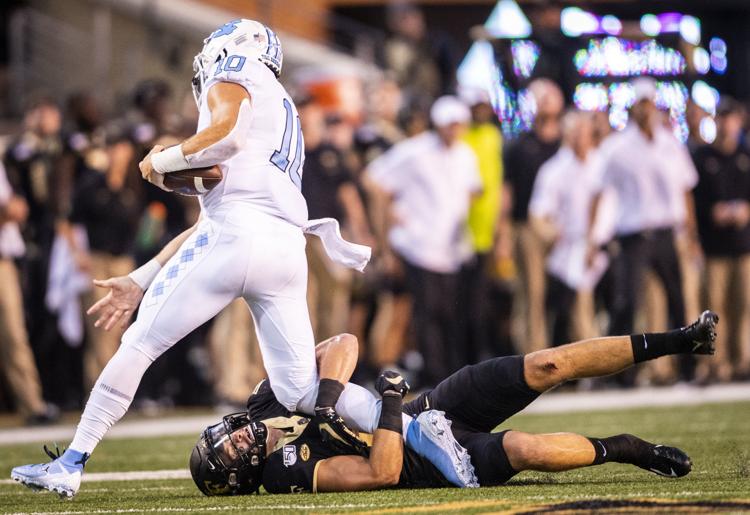 WakeFB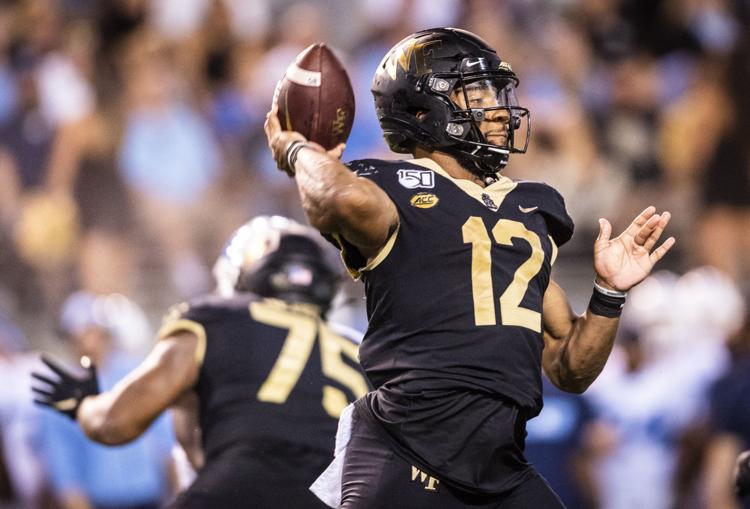 WakeFB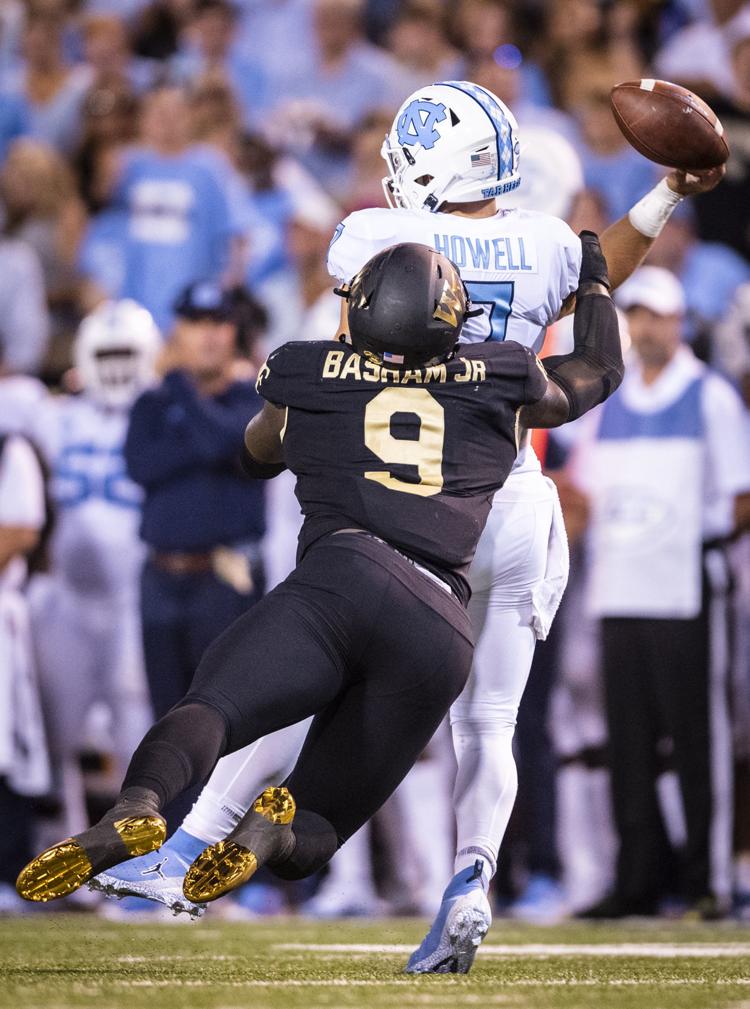 WakeFB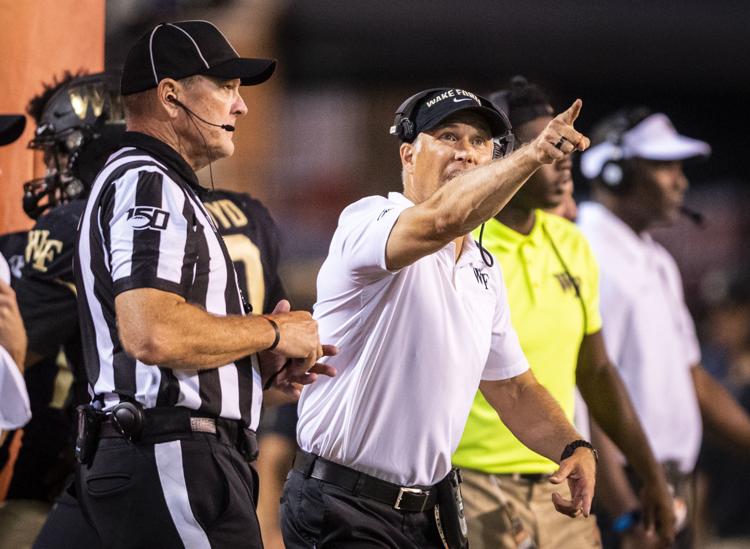 WakeFB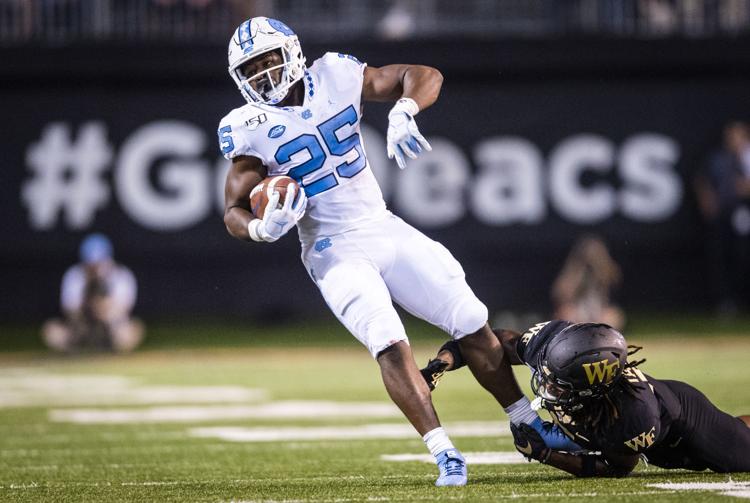 WakeFB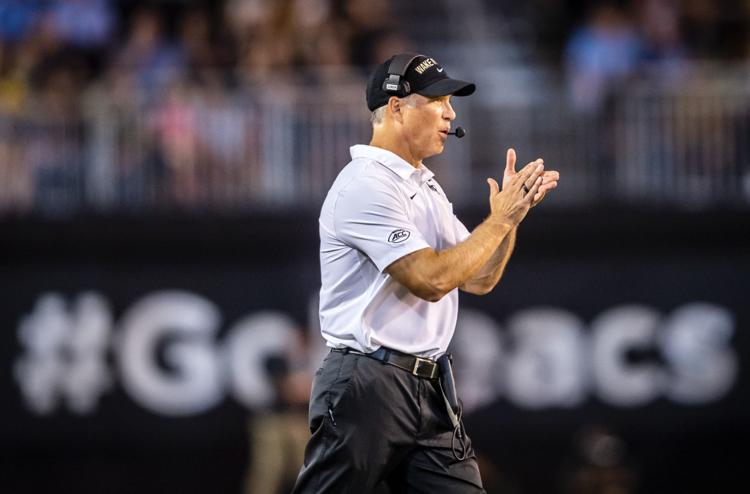 WakeFB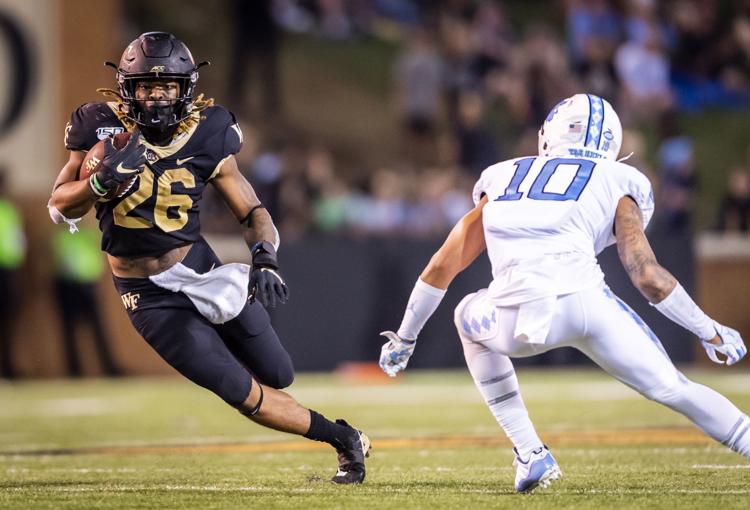 WakeFB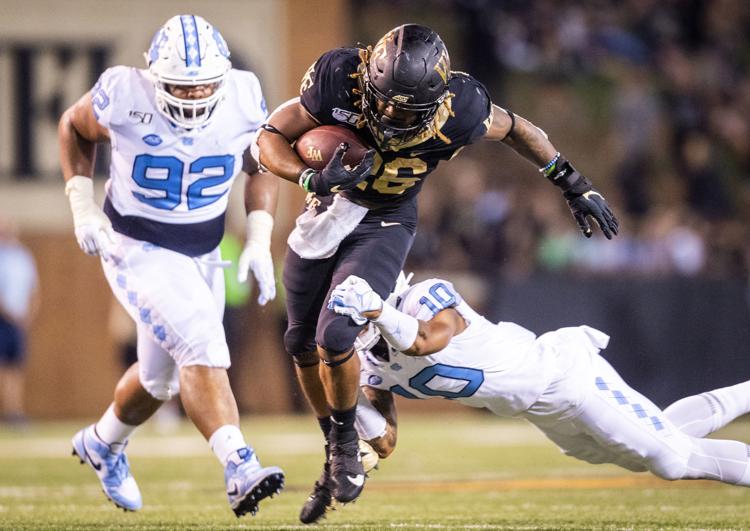 WakeFB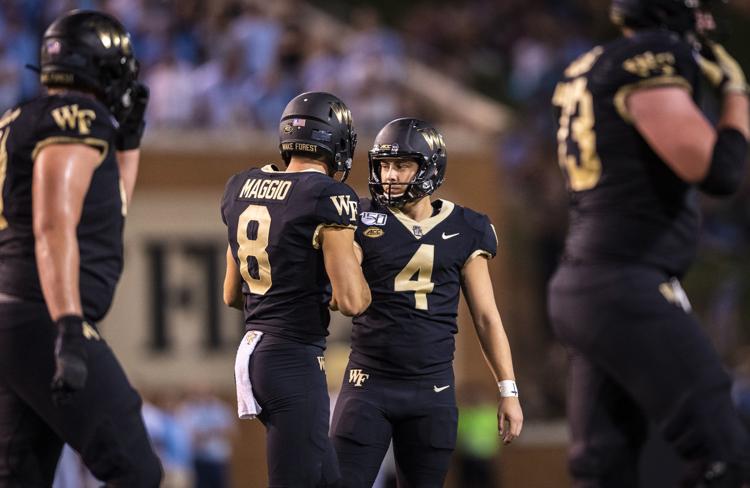 WakeFB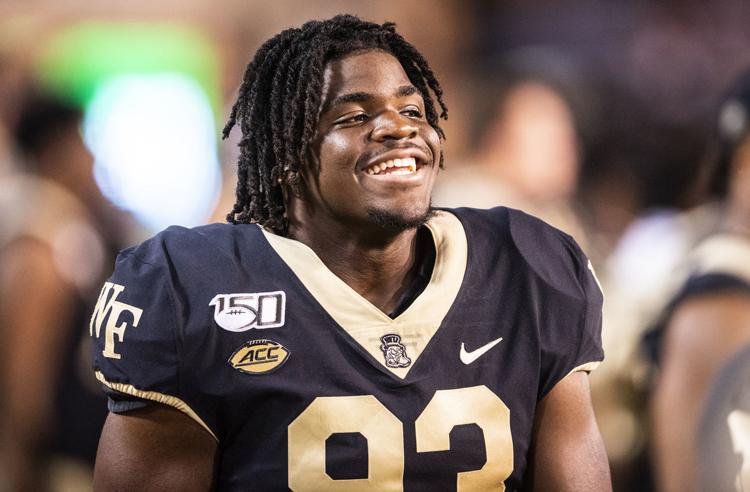 WakeFB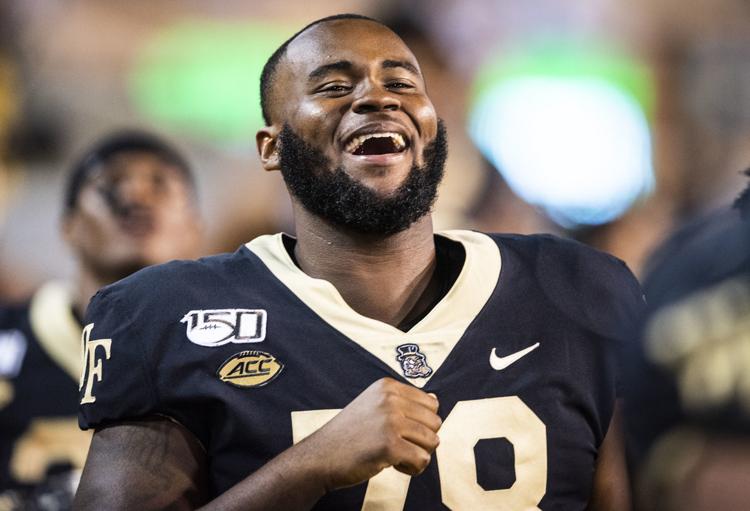 WakeFB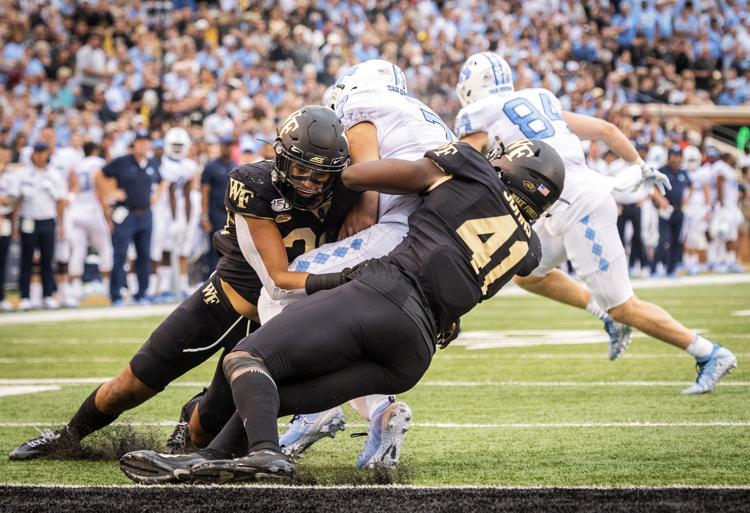 WakeFB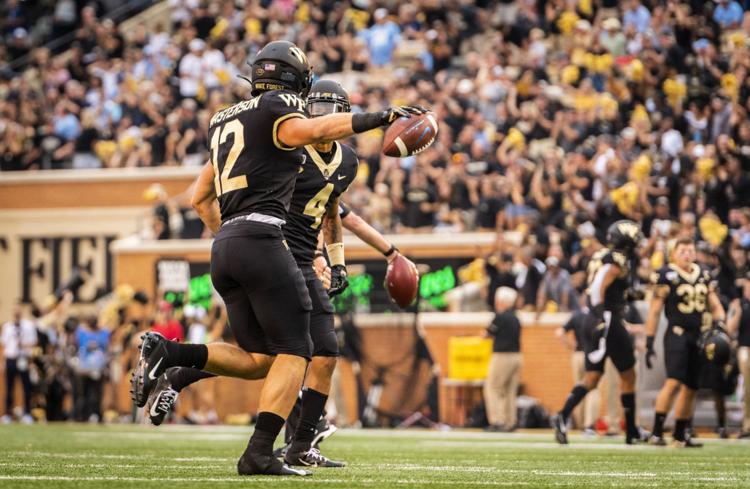 WakeFB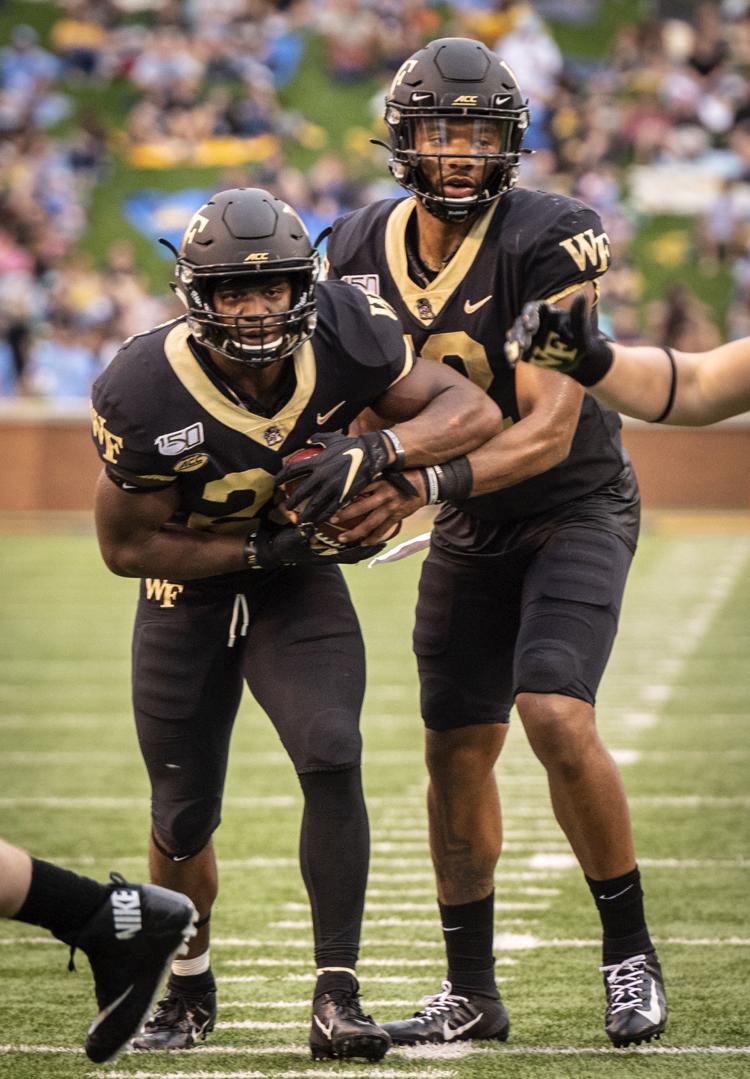 WakeFB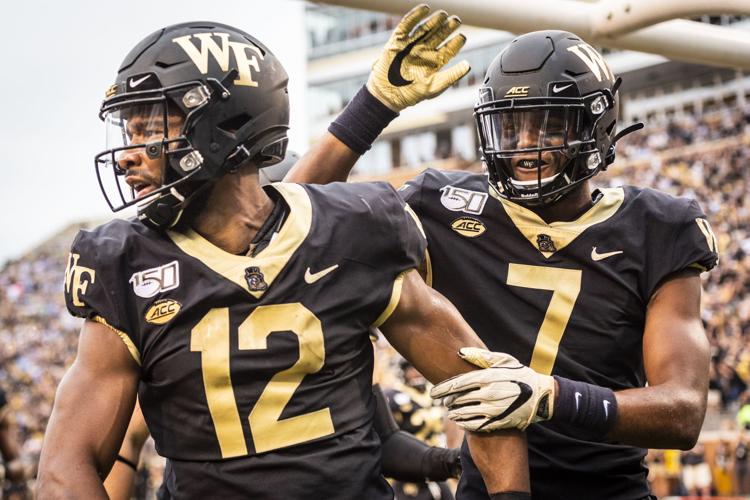 WakeFB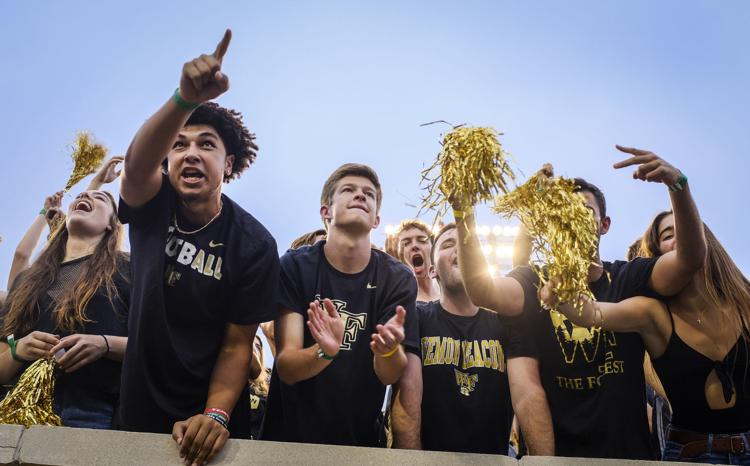 WakeFB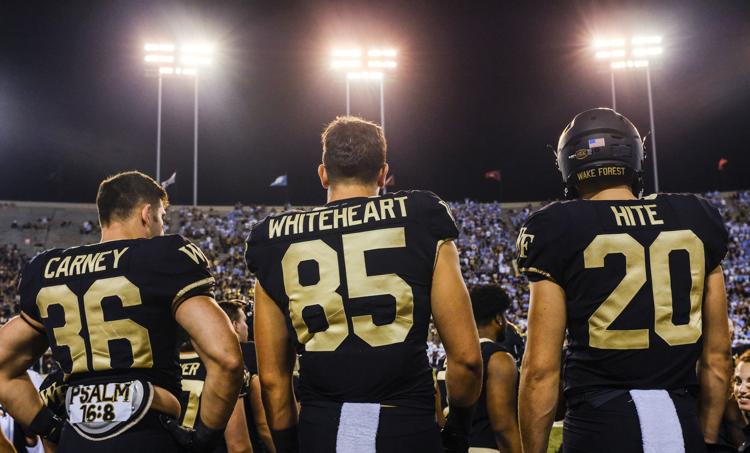 WakeFB