Updates at 4:46 p.m. Wednesday to reflect stay-at-home orders:
Area golfers are playing through the COVID-19 pandemic, and courses are taking measures to try to keep them safe.
The outbreak sweeping across the country has caused many states to close golf courses. Some in North Carolina followed suit, but courses did not make Gov. Roy Cooper's latest list of announced closings starting today that included gyms, salons, bowling alleys and barbershops.
Nor are courses part of new stay-at-home orders issued today and beginning at 5 p.m. Friday in Winston-Salem, Guilford County, Greensboro and High Point.
Since golf is outdoors and can effectively use social distancing, many golfers are taking advantage.
At Tanglewood Park in Clemmons, which has two 18-hole layouts, a par-3 course and two ranges, business has been brisk, as it typically is when warmer weather arrives after winter.
"I don't know if I can tell a difference or not," head pro Mike Wilcox said. "We are just trying to make sure that everyone has a good, safe experience, and we are making sure to follow the directives from the county."
In Greensboro, Bryan Park is home to a spacious layout with two 18-hole public courses and a practice area, and business has been steady.
"We really have seen a lot of them come up to us and thank us for being open and for giving them an option," said Kyle Kolls, Bryan Park's general manager and golf director.
Besides remaining an option for an outdoor activity, area courses have also adopted practices to try to limit community spread of coronavirus. 
Golfers are being encouraged at all courses to not touch flagsticks; a USGA rule change last year to speed up play allowed golfers to leave the flagsticks in the cup while putting. But some courses around the country are even removing flagsticks, in addition to modifying cups to limit touches, removing rakes from bunkers and keeping carts disinfected.
"They're sanitizing everything that they can," said Bob Stec, a golfer at Bryan Park. "Golf is a sport that is made for social distancing."
Tanglewood's staff is disinfecting its carts and allowing players to ride solo.
"If we have enough carts we can make it happen, but there really haven't been a lot of requests," Wilcox said.
Tanglewood's cooperate outings over the next few weeks have been canceled.
"We have some more scheduled in May, so we'll have to look at those to see if we can hold those outings," Wilcox said.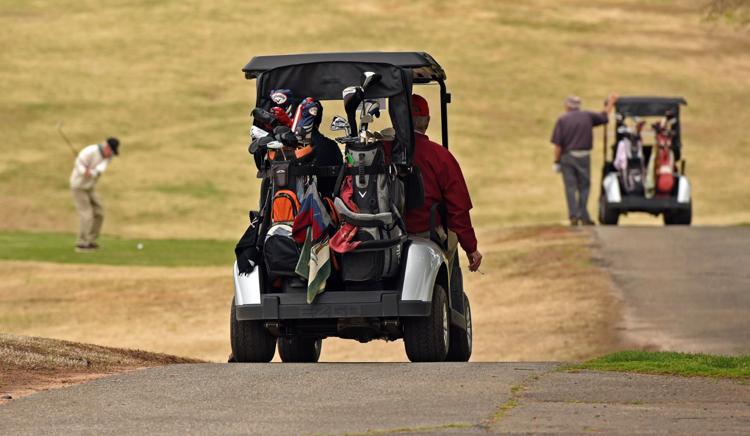 At Reynolds Park, another public course in Winston-Salem, general manager Drew Crawford said he's seen a jump in play, including casual golfers using the driving range, because of closings to movie theaters and other recreational outlets.
"I think people are using golf as an outlet," Crawford said. "There's plenty of social distancing that the guys seem to have taken seriously. We've taken proactive measures to make sure it's safe for everybody. ...
"Some are just coming out and wanting to hit balls on the range just to get outside. And we've seen a lot of regular players have started walking instead of riding in a cart."
Reynolds Park is disinfecting carts after rounds and has removed rakes from bunkers.
"We're asking them to smooth out the sand with their feet instead of touching the rakes, and I've heard that's what just about every course is doing," Crawford said. "Also, our greens superintendent (Ryan McClannon) has inserted plastic foam down into the holes so there's no more reaching down into the bottom of the hole."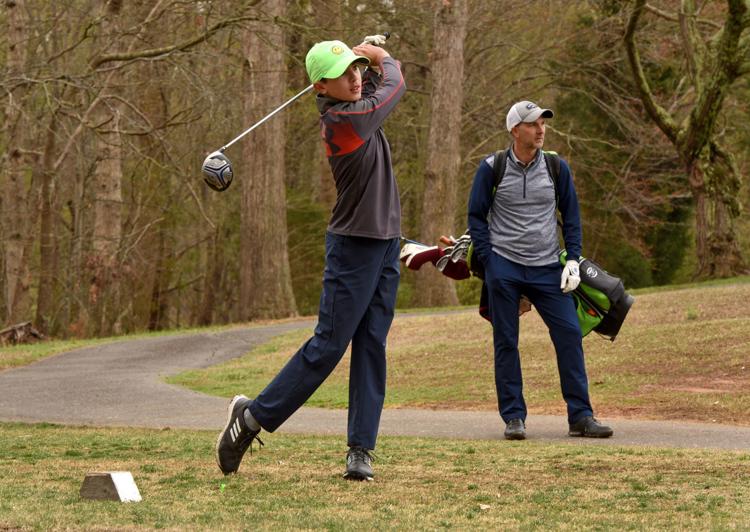 Mark Hartis, a Reynolds Park pro, says they are grateful to be able to offer golf to the public.
"We are hanging in there and just hoping golf courses can stay open as we get through this," Hartis said.
Winston Lake, another public course, has also remained open, as has the R.A.'s Golf driving range in northern Winston-Salem.
Lynn Murphy, the owner of Maple Chase Golf & Country Club, said the course is one of the safest places because of social distancing and it's outdoors.
"Once the weather broke, we've been having a lot of members come out and play and we've had some busy days," Murphy said.
Besides disinfecting carts, Maple Chase has removed water coolers and turned cups upside down.
"The ball will go into it but not so deep, so you don't have to reach down into the hole," Murphy said.
The closure of restaurants means more limited food options for golfers at Maple Chase, Reynolds Park and Tanglewood Park, but takeout is available. And the time-honored tradition of having a beverage after a round of golf is still an option.
"We have a picnic area that they can take advantage of," Reynolds Park's Crawford said.
Forsyth Country Club remains open but is following other courses' protocols, according to John Faidley, the outgoing head professional. Faidley, who has spent 19 years at Forsyth Country Club, is leaving to become the head pro at The Club at Longview near Charlotte.
"With the golf courses staying open, that's a good thing because the social distancing is there and everybody is focusing on keeping things safe," Faidley said.
Bryan Park's Kolls said he didn't know whether the governor would close courses but was glad he hasn't.
"We missed it this time, so that's good for our business all around our state," Kolls said.
Kolls said he has pushed back a few outings that were planned this month and in April, and Bryan Park is not allowing shotgun starts for large groups.  
"We've done away with those and are working strictly with tee times," Kolls said. "We want to make sure to keep everybody spread out on our course."
The time between groups teeing off has been increased from nine to 18 minutes, Kolls said.
Kolls said he wasn't sure whether business has increased compared to last year.
"I just think with the weather being good and it's expected to be good later this week, we are seeing good numbers," he said. "I can certainly say there hasn't been a decrease of golfers. We've been busy."
News & Record photographer H. Scott Hoffmann contributed.
Bryan Park keeping course clean and sanitized for golfers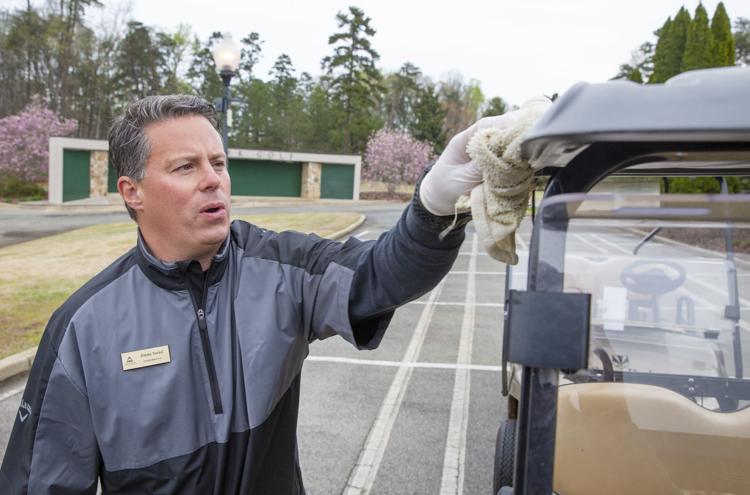 Bryan Park keeping course clean and sanitized for golfers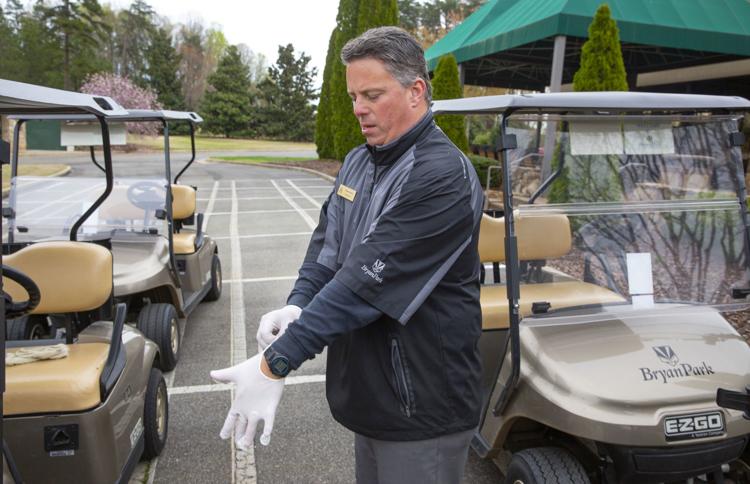 Bryan Park keeping course clean and sanitized for golfers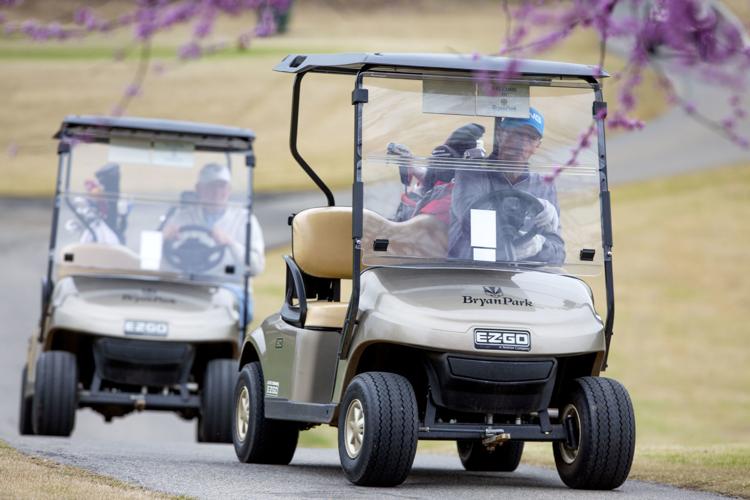 Bryan Park keeping course clean and sanitized for golfers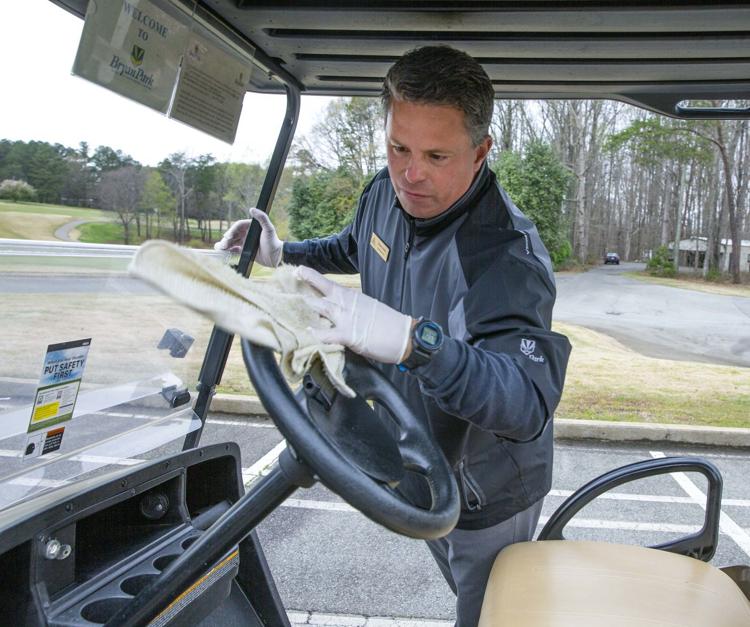 Bryan Park keeping course clean and sanitized for golfers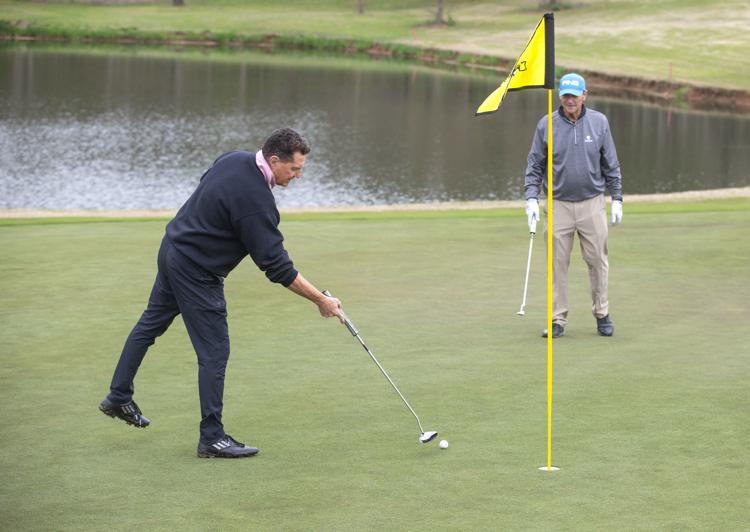 Bryan Park keeping course clean and sanitized for golfers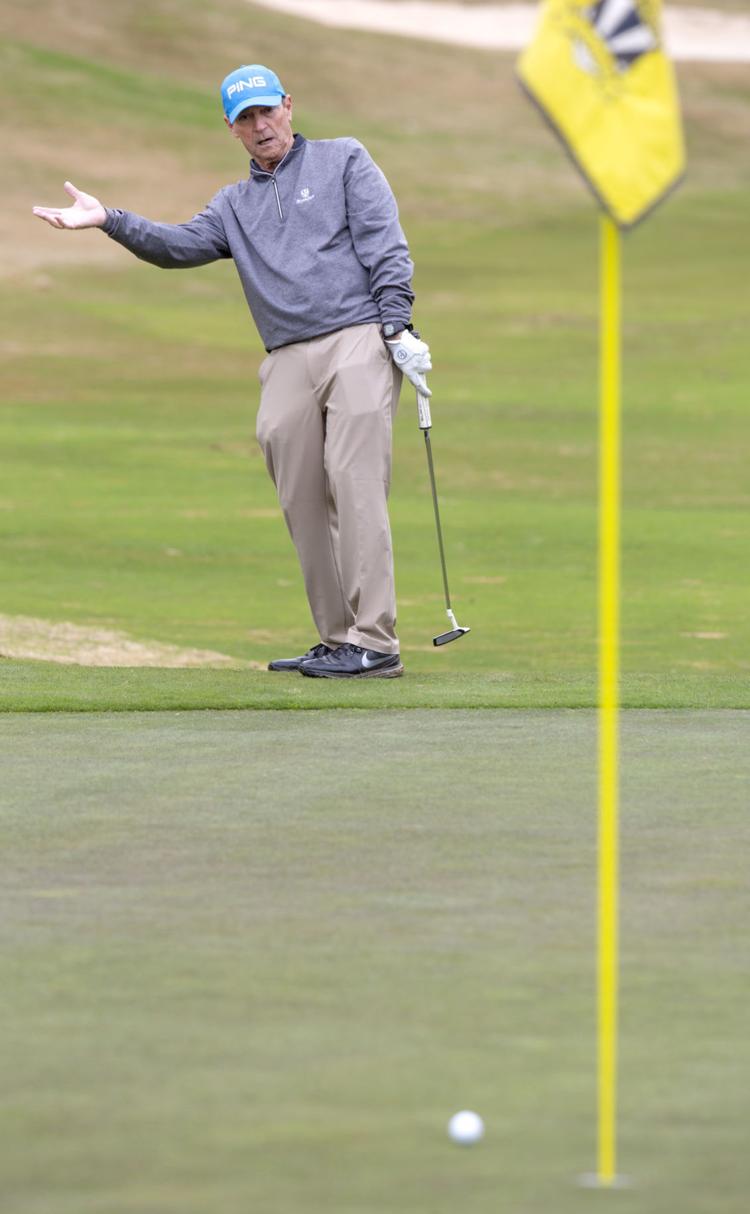 Bryan Park keeping course clean and sanitized for golfers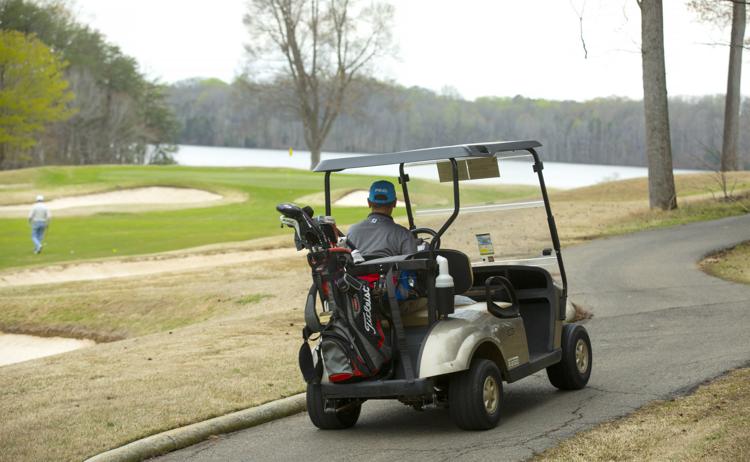 Bryan Park keeping course clean and sanitized for golfers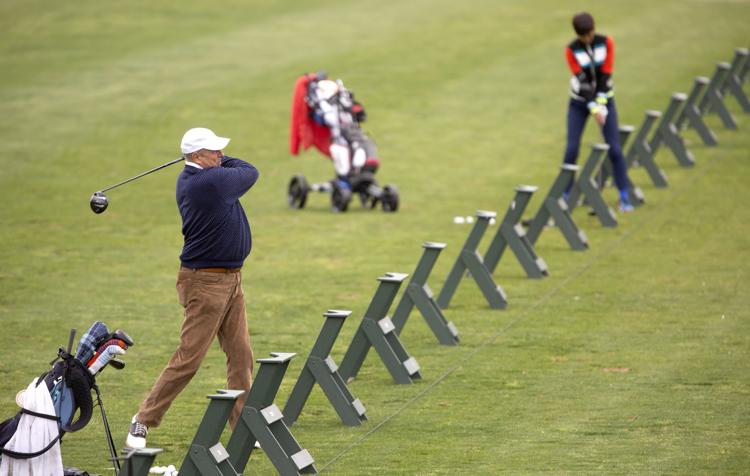 Bryan Park keeping course clean and sanitized for golfers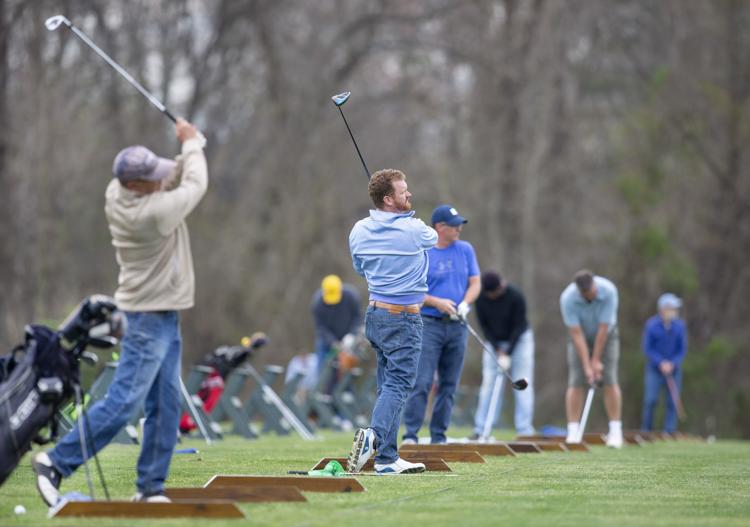 Bryan Park keeping course clean and sanitized for golfers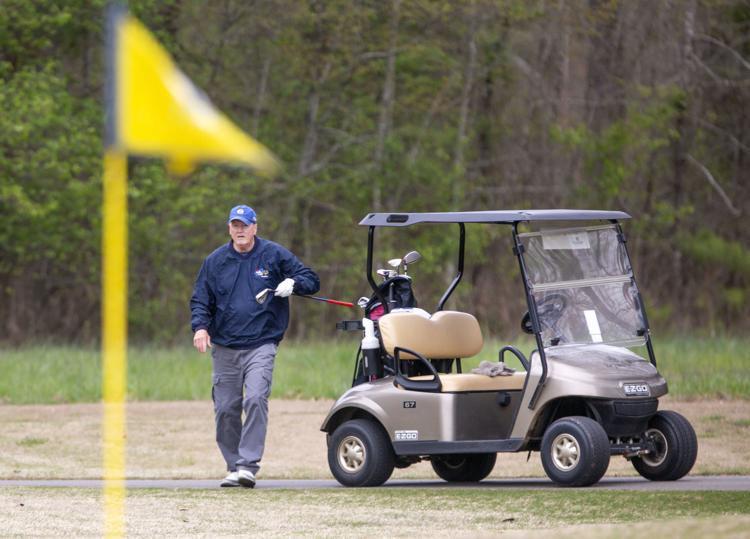 Bryan Park keeping course clean and sanitized for golfers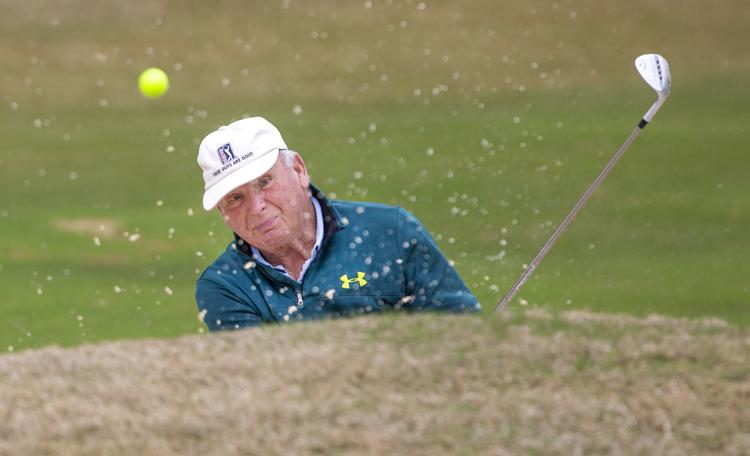 -- VERTICAL GALLERY: HIDE TITLES, UP FONT SIZE --
Golf Courses Coronavirus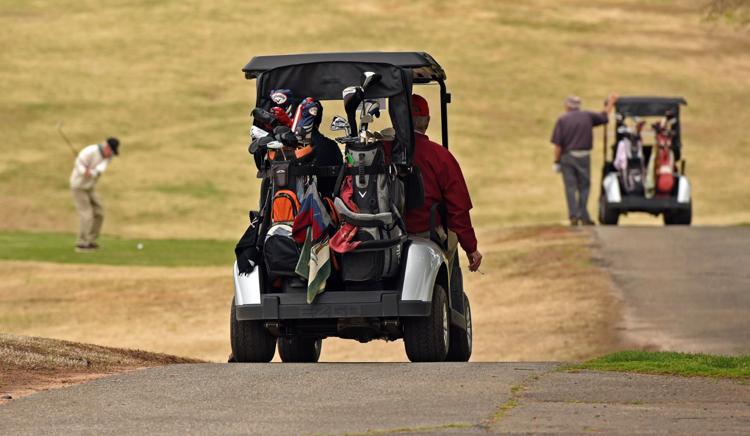 Golf Courses Coronavirus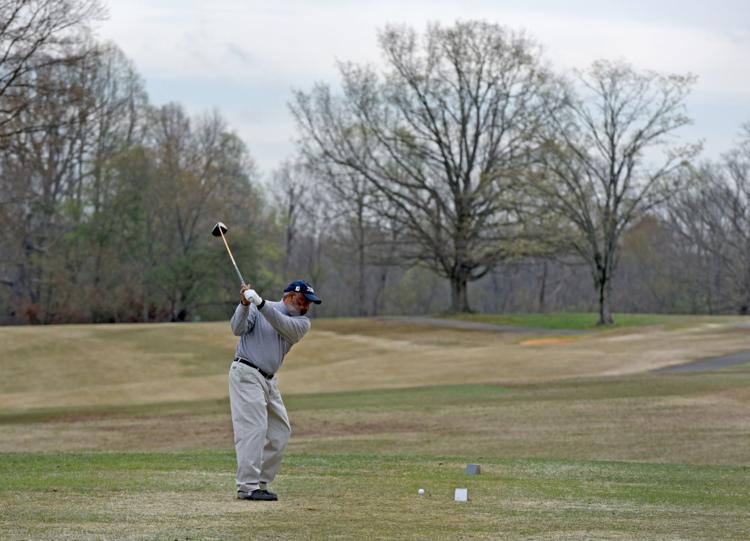 Golf Courses Coronavirus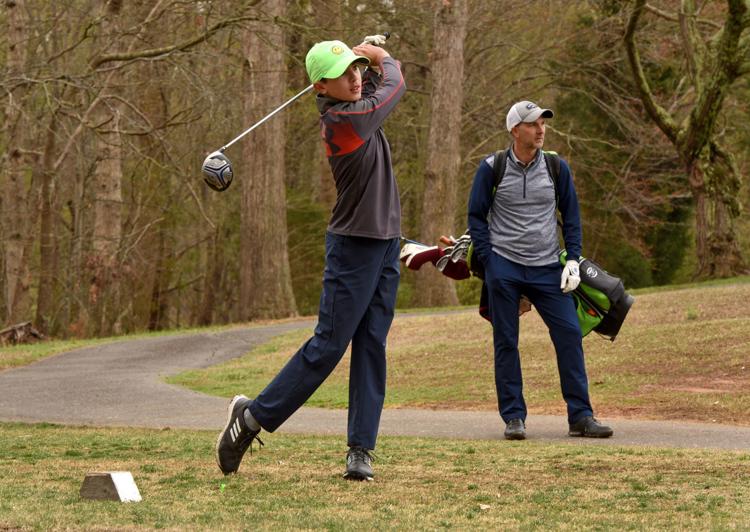 Golf Courses Coronavirus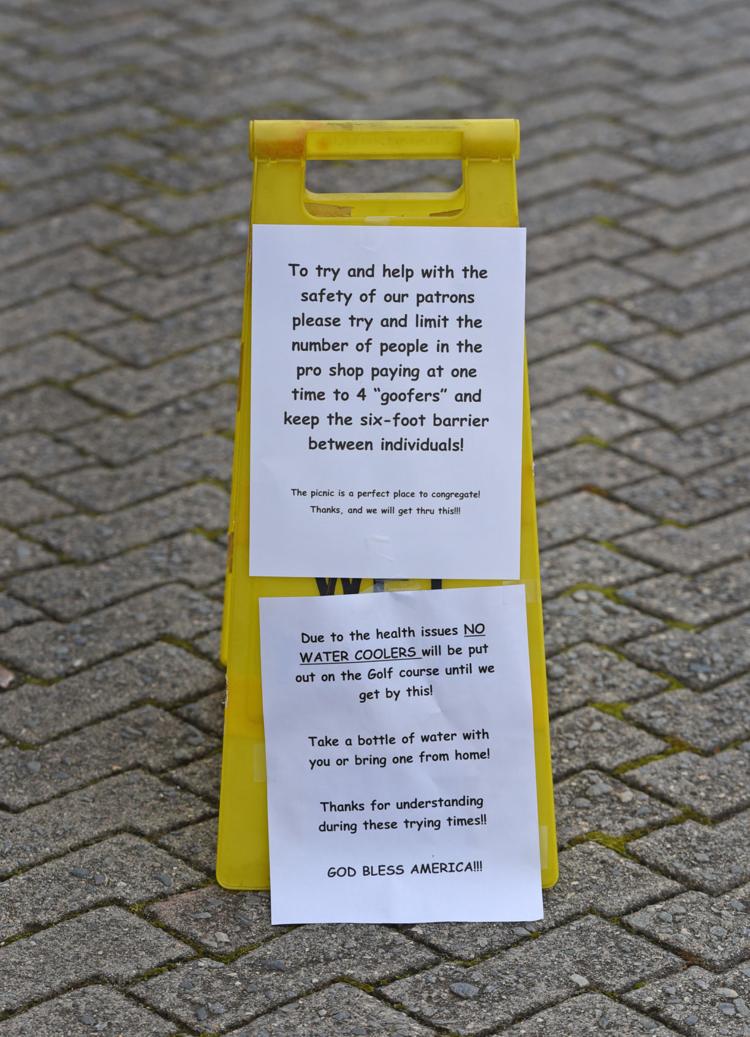 Golf Courses Coronavirus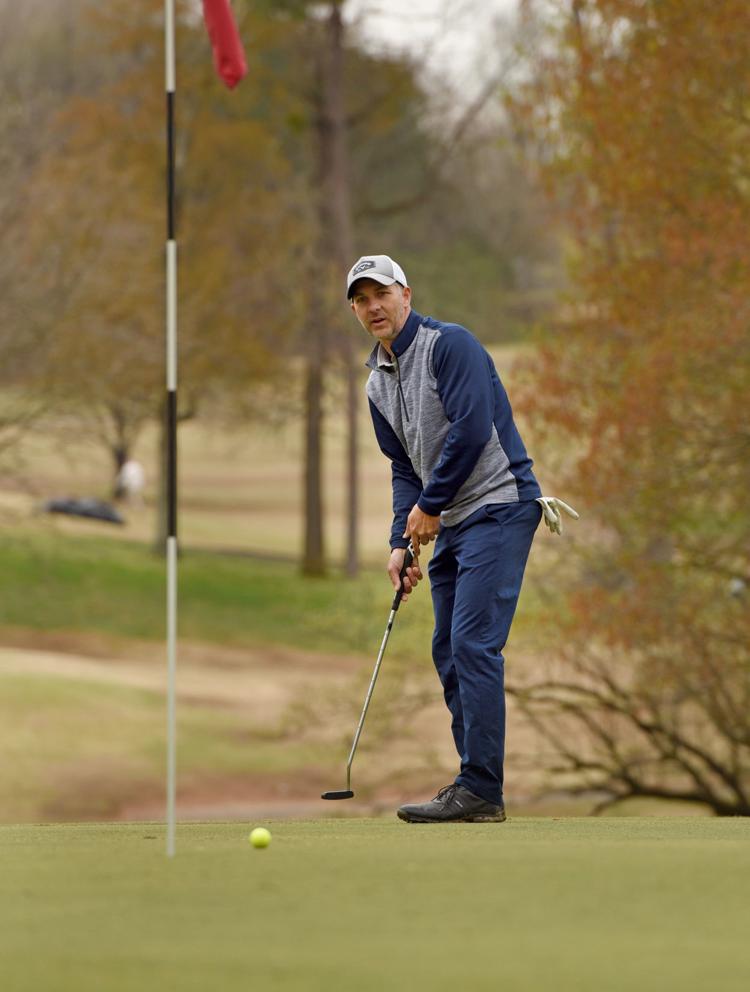 Golf Courses Coronavirus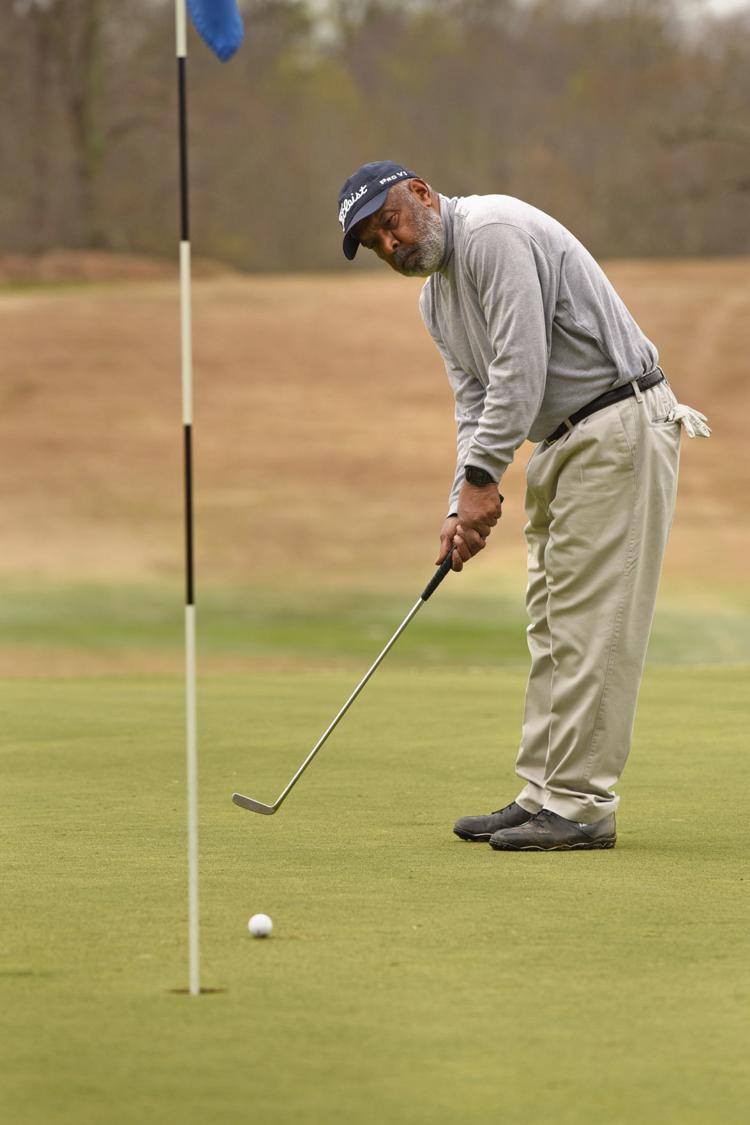 Golf Courses Coronavirus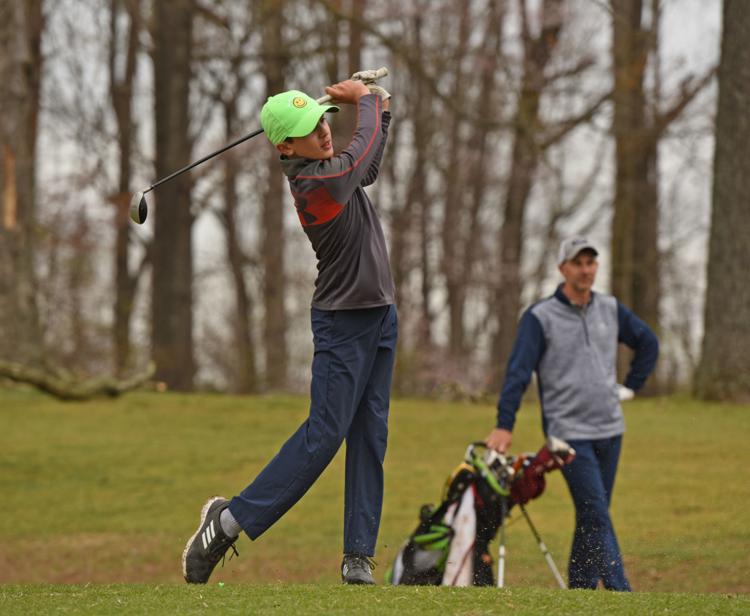 Golf Courses Coronavirus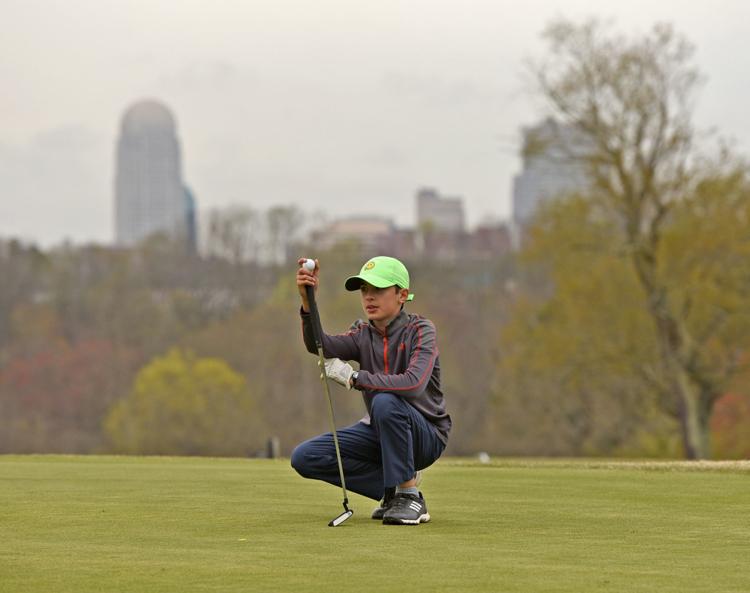 Golf Courses Coronavirus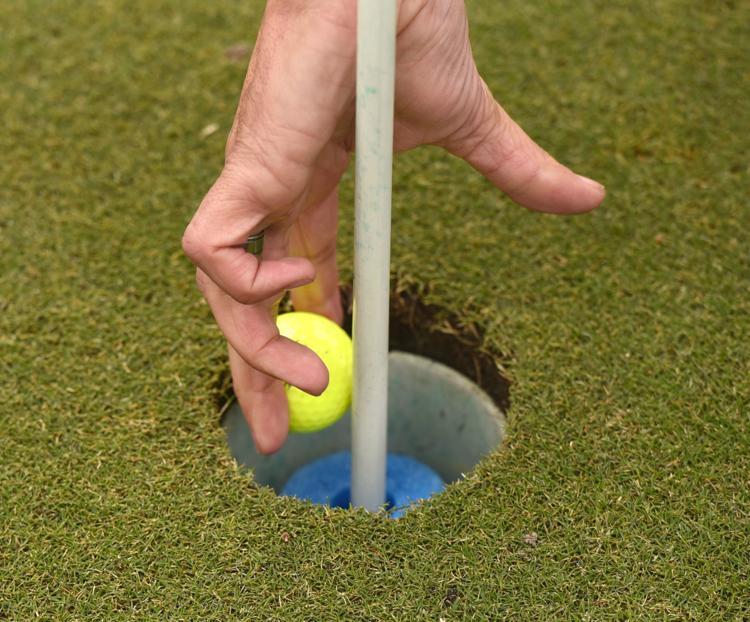 Golf Courses Coronavirus