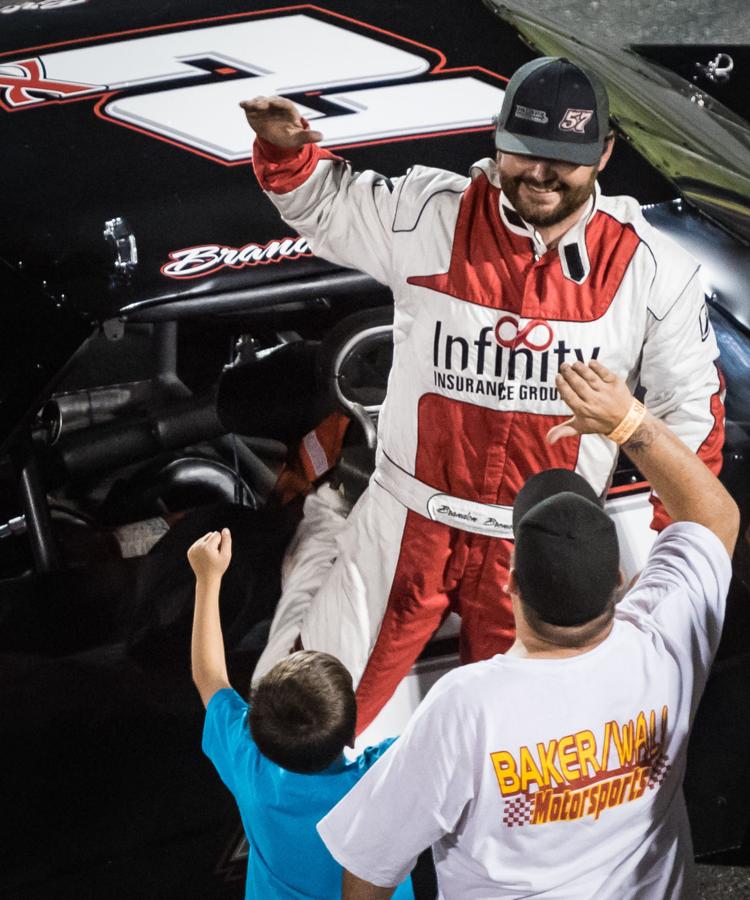 The 50-lap Stadium Stock race was rained out last week, but officials at Bowman Gray decided to move it to this week. The 50-lap race is the longest race of the year and drivers will have to maneuver through a much longer race than they're used to after racing mostly in 15-lap races throughout the season.
Brandon Brendle, who won last year's race, was neck-and-neck with Chuck Wall with about 10 laps remaining. Brendle and Wall bumped, which forced Wall out of the race. The race ended on a green-white-checkered finish with Brendle beating Grayson Keaton to the line.
Brendle is currently in 12th place in the points standings. Keaton is the points leader, and he leads the father-son duo of A.J. Sanders and Stephen Sanders, who are tied for second.