Children rarely get to compete with their parents in anything, let alone a professional sport.
That not only happens on a regular basis at Bowman Gray, but the Creed family took it a step further in the 54-lap Street Stock race at Bowman Gray Saturday night, which is the longest race in that division this year. Jacob Creed edged his father David Creed to give the family a 1-2 sweep.
"A couple weeks ago, he led the whole race and had a ball-joint failure with two laps to go," Jacob Creed said. "So it wasn't meant to be. And then to do that in the 50-lapper (went four extra laps of overtime) is pretty awesome."
Jacob Creed sat on the pole Saturday night and led for most of the race.
"I knew that I would have my work cut out to beat him," David Creed said. "Any time you finish second to your son, it's not a bad night."
David Creed equated the 1-2 finish for the family in Saturday's Street race to something in NASCAR.
"This is our Daytona 500," he said. "We work hard for this one race. All races are important, but everybody puts a big emphasis on the 50-lapper."
Even though David Creed didn't win he still feels like all the hard work paid off.
"We work for this race for several weeks," David said. "We work on qualifying real hard just to put ourself in a spot to win. It's a long race and you've got to make sure your car's mechanically good. I'll never fuss about finishing second to my son. You know, did I want to win? Yeah. But if I'm going to lose I want to lose to him."
Despite his excitement after winning, Jacob Creed was quite reserved.
"It's awesome. I don't know, it ain't sunk in yet," Jacob Creed said. "In the morning we'll wake up, go to lunch and be able to talk about it. Right now, it ain't really sunk in."
The son is still competitive with his father.
"I want to win at all cost," Jacob said. "He jumped me on the start tonight, and I said, 'That rascal. I wouldn't do him like that.' But he did. But it's all good."
One more element involved is that Jacob's wife, Allison, is pregnant with the couple's daughter, who is due in late July.
"Besides my wife, he's (David) my best friend," Jacob said. "Being able to start on the front row right beside him on several restarts and race door-to-door it sure is awesome."
Neither wants any harm done, but they both have a desire to win at all costs.
"I'm going to do what I can to get around him," David said. "I mean, I jumped the start on him tonight trying to pass him because I knew that was my only shot at beating him. He's driving my car. I'm not going to tear my car up."
The Creeds race for Dylan Ward Racing.
"He's a good racer," David said of Jacob. "He's in good equipment. He's tough to beat. But Dylan Ward Racing's amazing. He sets both of these cars up. We're a big family. You know, we've just got a lot of heart in all that we do."
David said that he and Jacob drive periodically together at Bowman Gray for the past 4-5 years, but after David decided to race full-time last year, they get to race on a weekly basis for the four months of the Bowman Gray season.
It was especially gratifying for David since Father's Day is less than two weeks away.
"Two weeks ago when he won, it was on my 50th birthday," David said. "You always want your kids to succeed in anything, and he's succeeding. And I'll finish second to him every time."
Jacob said he's been coming to Bowman Gray since he was a child to watch his dad race.
"Just watching my dad racing growing up, and came over here every week. And even if we ain't racing we're still going to come over here and watch, so you might as well race," Jacob said.
Neither the son nor the father is in racing for the money.
"It's literally a labor of love," Jacob said. "These are my best friends that work on this car. (Friday) night, all five of us were in the shop until 2 o'clock in the morning until we finally came over here.
"These are my best friends. We plan our vacations around race season. It's just what we do."
The son and father also work together. Jacob owns a car lot and David runs a transmission shop, and Jacob helps him.
"We work every day together, we work on the race car every day together and we race together," Jacob said. "I'm very thankful for that. I know that I'm a very blessed man. Life's good right now."
Bowman Gray racing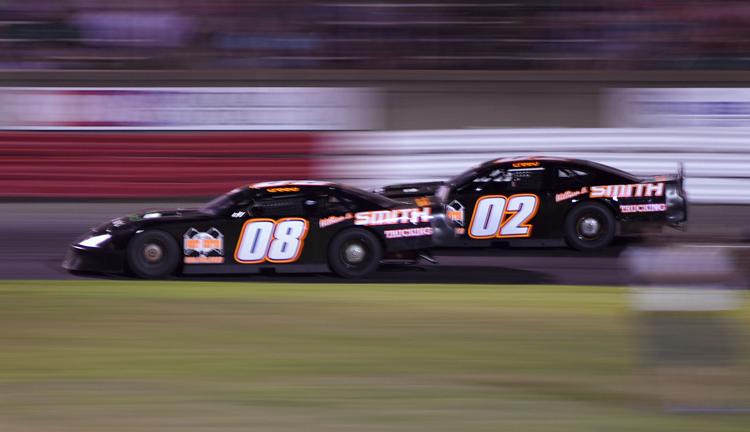 Bowman Gray racing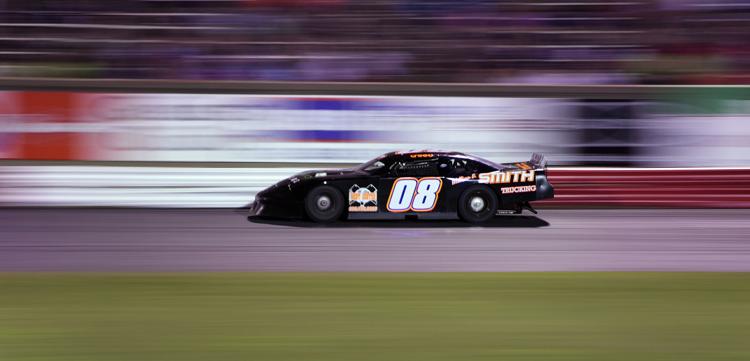 Bowman Gray racing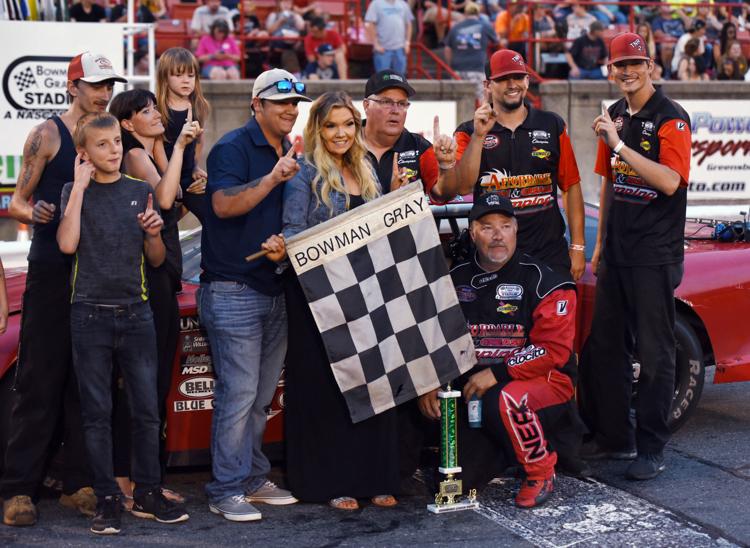 Bowman Gray racing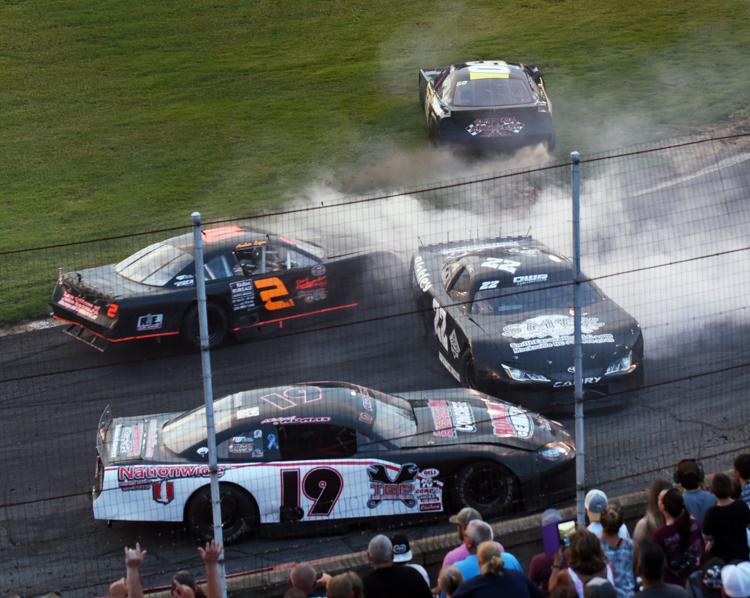 Bowman Gray racing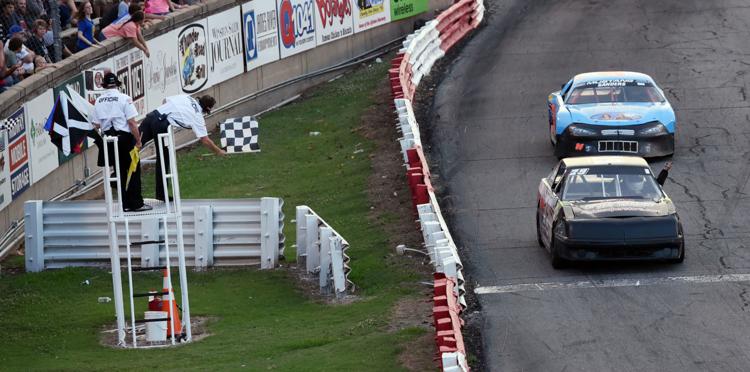 Bowman Gray racing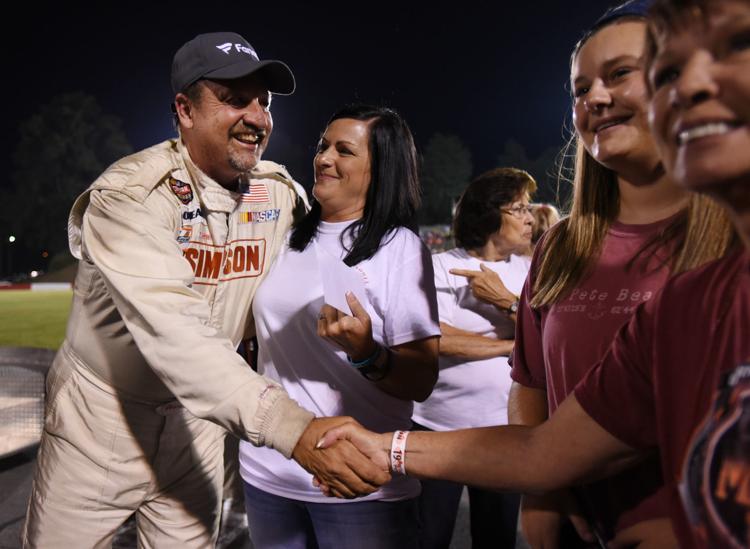 Bowman Gray racing
Bowman Gray racing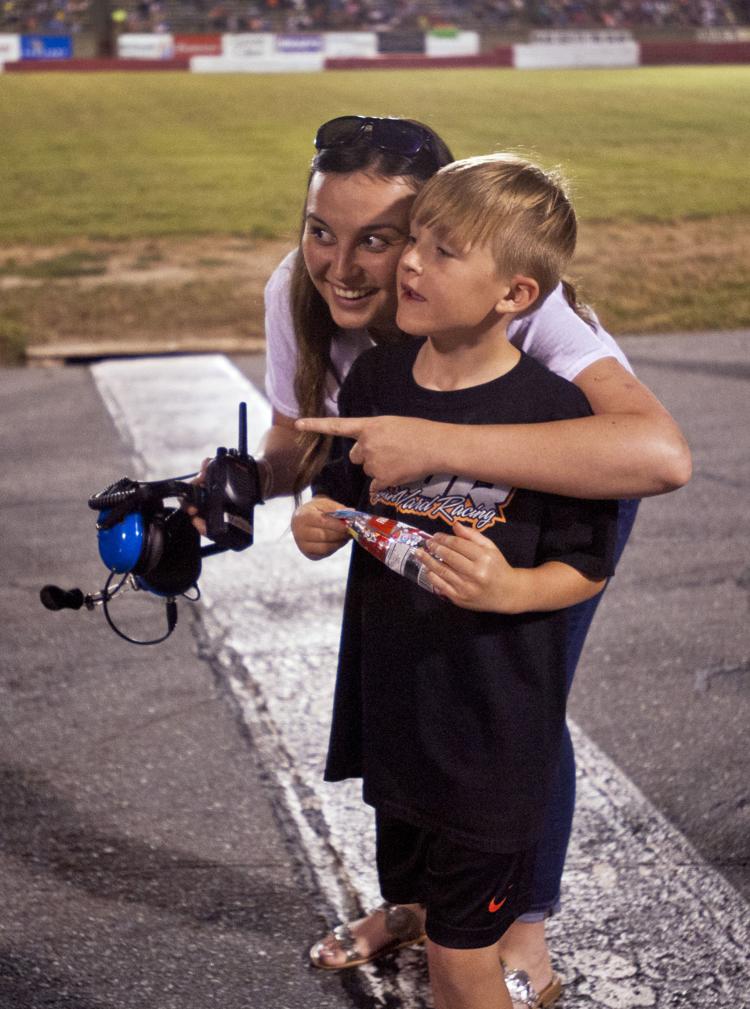 Bowman Gray racing
Bowman Gray racing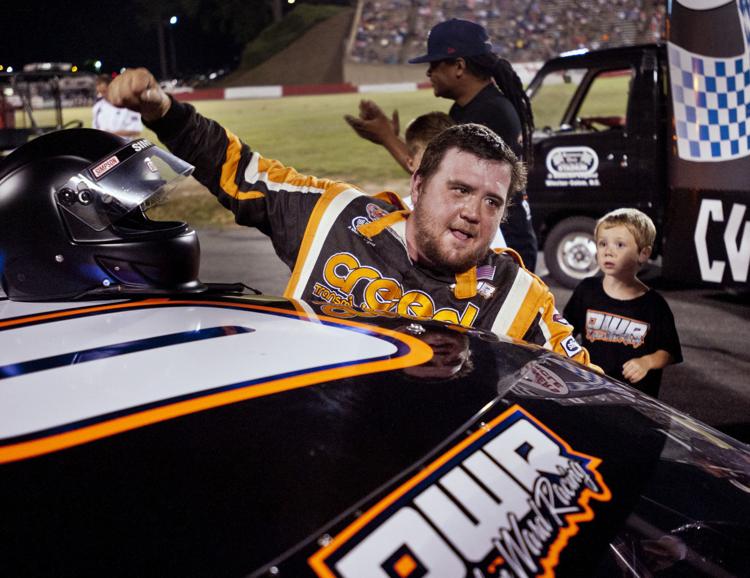 Bowman Gray racing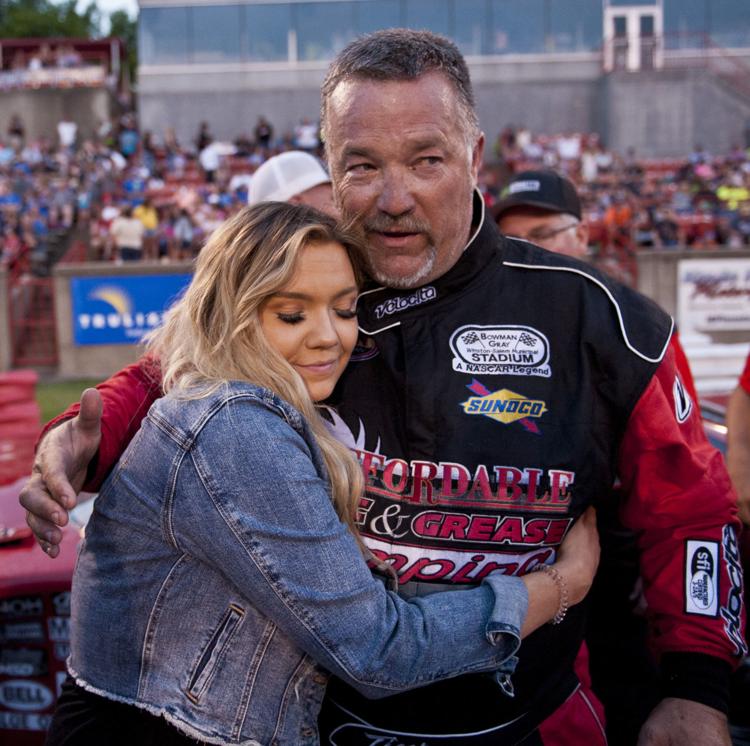 Bowman Gray racing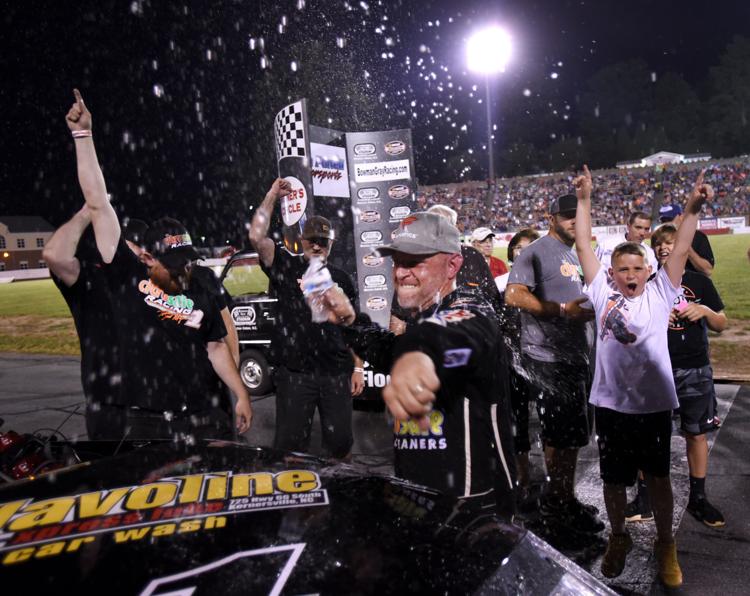 Bowman Gray racing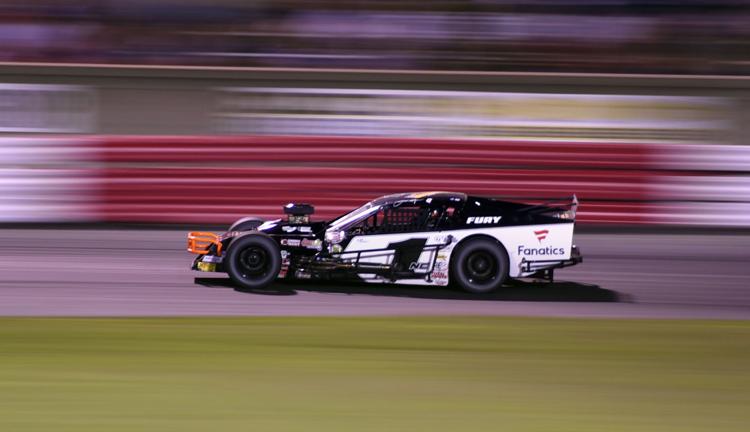 Bowman Gray racing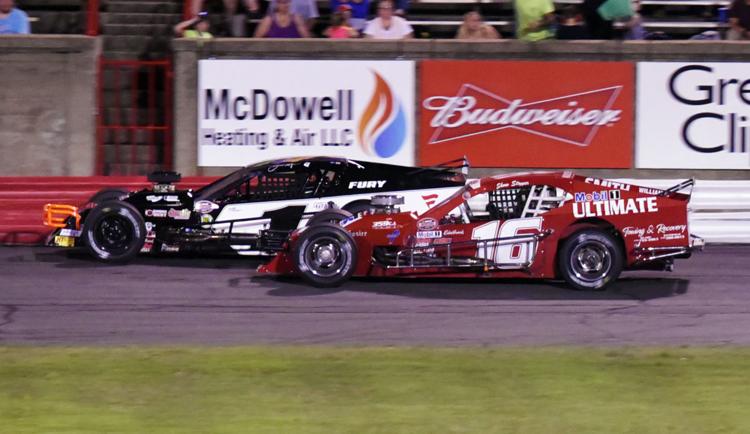 Bowman Gray racing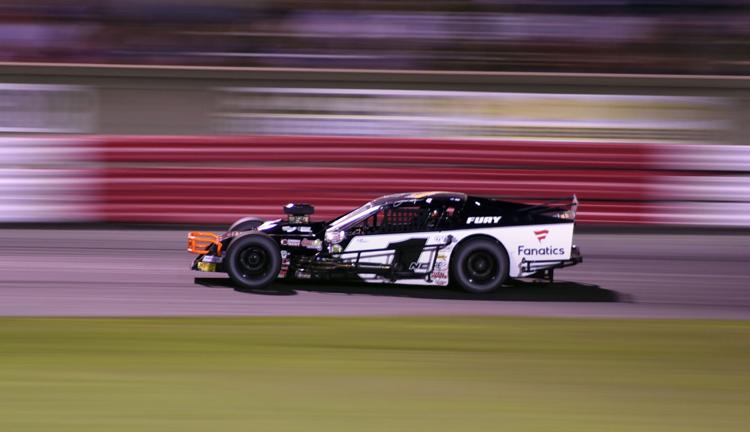 Bowman Gray racing