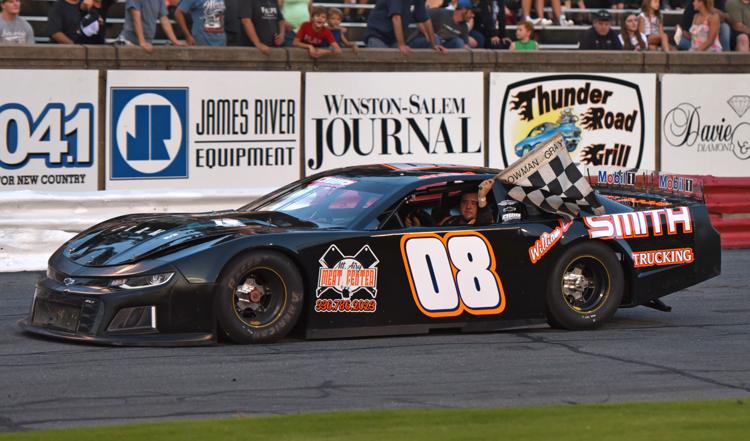 The Street Stock Division has had no clear-cut leader all season, and therefore only 10 points separates first place from third place.
Jacob Creed has won three races this season to lead the division coming into the final weekend. Creed is in first place with 616 points, four more than second-place Jeremy Warren and 10 more than third-place Billy Gregg, who won last week.
If Creed finishes either first or second in Saturday's 20-lap race, he wins the title. In order for Warren to win the title he must finish two positions ahead of Creed. Gregg must finish four ahead of Creed and three ahead of Warren for any chance of winning it all.
David Creed, Jacob's father, is in fourth place with 542 points. In order for him to win he needs to finish 19 places ahead of Jacob and 18 places ahead of Warren. If David Creed finishes 15 spots ahead of Gregg they'll finish in a tie, and David Creed needs to win Saturday night's race in order to win the tiebreaker.