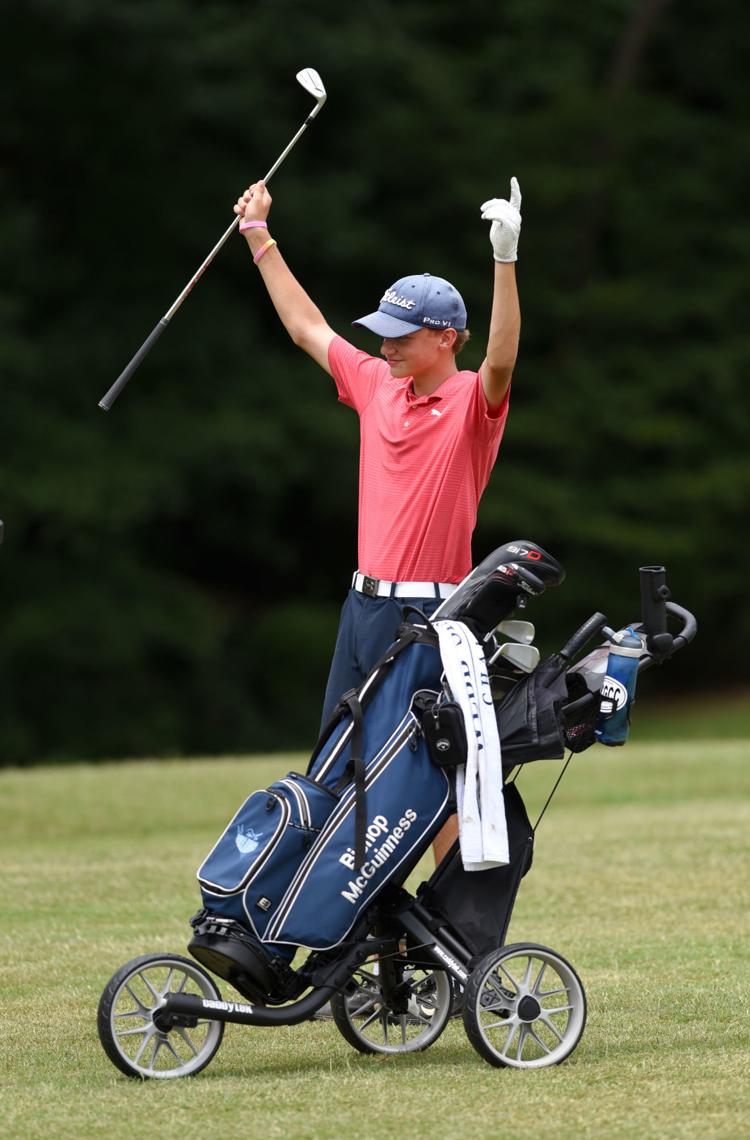 The smallest field in the history of the Forsyth Junior Golf Tournament still provided plenty of drama on Thursday at Reynolds Park.
Thanks to Sam Haggas' shot making late in the round, he came from behind to win the 67th edition of the tournament with a one-shot victory over second-place Anna Howerton.
And what a finish it was.
Haggas stood in the middle of the fairway on the 18th hole with 149 yards left to the par-4. He hit a towering 9-iron that bounced twice and into the cup for an eagle that was the obvious shot of the tournament.
Howerton, who was trying to become the first girl to win the tournament, wound up double-bogeying 18 to lose by one. She held a four-stroke lead after nine holes on Thursday, but had bogeys on the 12th and 15th holes on the back nine to go with her double bogey on 18 to shoot a 2-over 73.
"I thought I played very well all week and hit some good shots but just came up short in the end," Howerton said through tears afterwards.
Haggas' 2-under 70 also included a birdie on 17 where he rolled in a 30-foot putt from just off the green. That putt got him closer to Howerton's lead.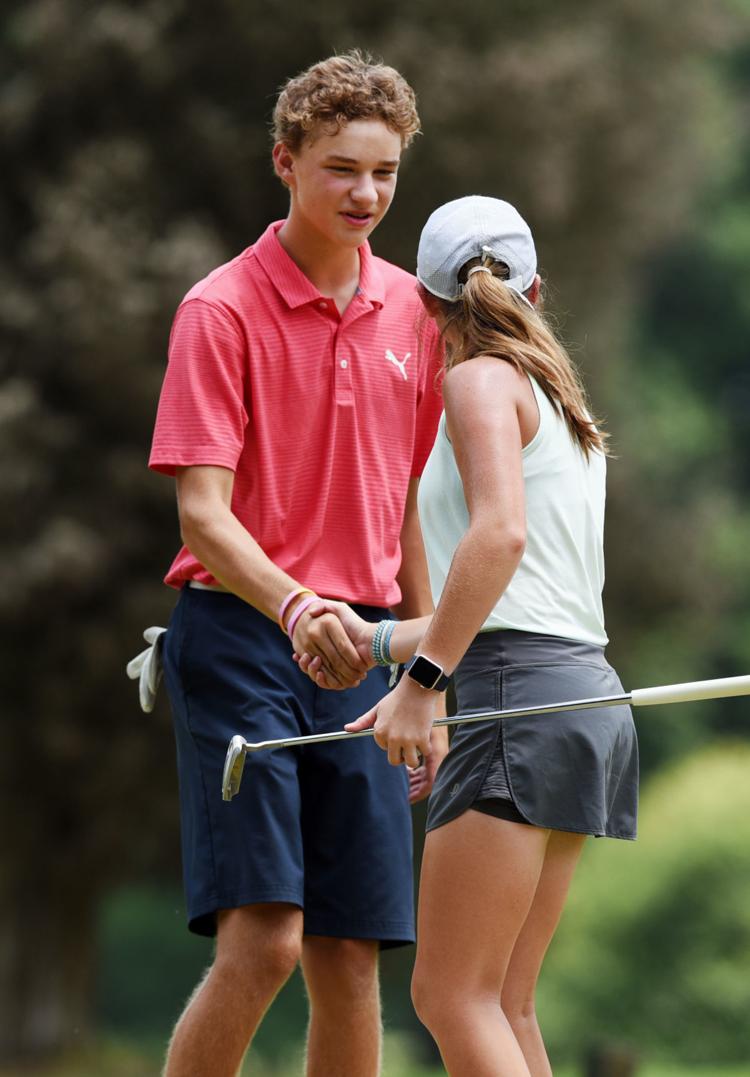 "I had no idea where I stood," said Haggas, a rising junior at Bishop McGuiness who plays and practices at Maple Chase Golf & Country Club. "I just put a good swing on it. You can't really see from back there, but then I heard everybody screaming who was up around the green, so that was cool."
Among those around the 18th green were his parents, Jenn and Mike, who both ducked out of work and arrived in time to see their son's final shot.
"I guess they saw the most important one," Haggas said with a laugh.
Haggas finished the 54 holes at 213 (2-under) with Howerton, an incoming freshman at Reagan, finishing at 214. Tying for third were Adam Budd and Kieren Smith, both of whom shot 72 and were four shots behind Haggas.
With only 29 golfers in the field, the fewest in the long history of the tournament, scores were bunched up pretty well throughout the tournament.
Howerton, who played the red tees, shot 67 on Wednesday on her home course at Pine Knolls Golf Club.
"I was able to stay focused this week, and I was able to stay calm after bad shots," she said. "I just let up on that last hole. When you make a double and he makes an eagle, that's a tough way to lose."
Haggas kept to his same routine all three rounds hardly hitting driver and choosing his trusty 4-iron off most tees. On the 18th hole, which was playing about 390 yards from the white tees, he drilled his tee shot dead straight with the ball coming within inches of the directional marker in the fairway.
"It really took the pressure off not knowing where I stood because I could just free wheel it a little bit," Haggas said. "I have never had an eagle like that — even in practice."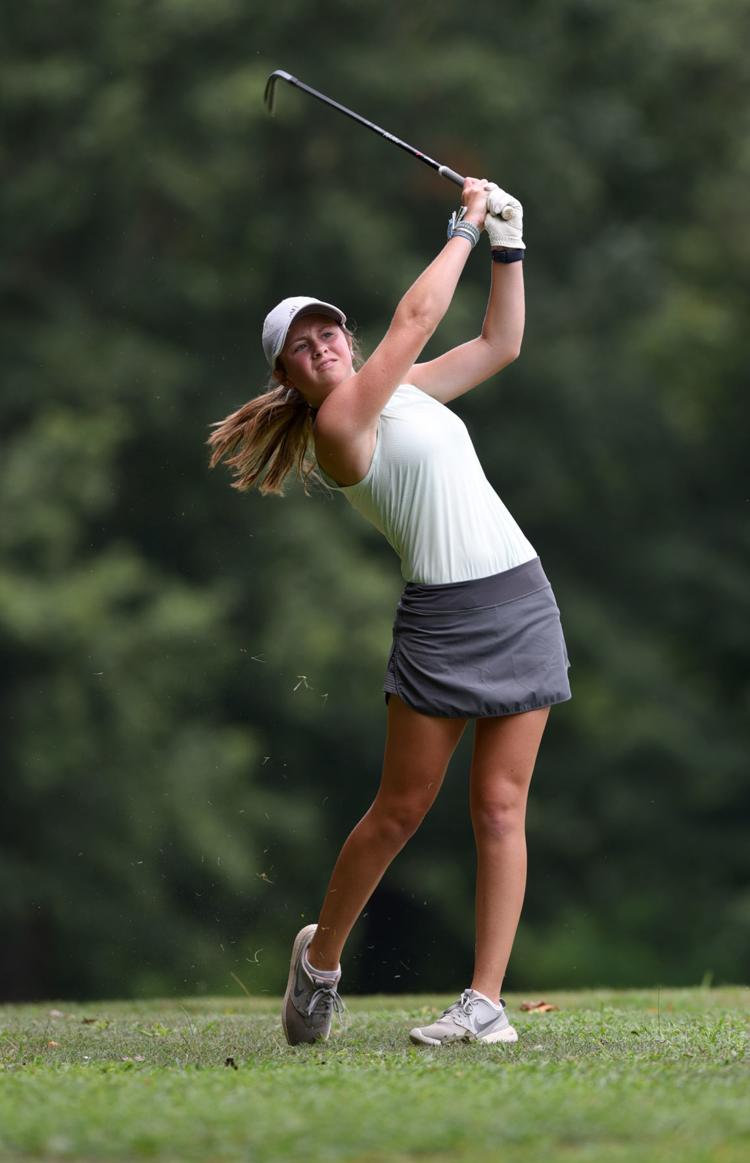 Also staying close was Budd, who made up ground on the front side but couldn't get his putter working on the back. Budd, a rising junior at Reynolds, said he had fun being in contention.
"I tried to hang in there and was hoping to make some more birdies but just couldn't get my share," Budd said.
After the scores were made official Haggas gave his parents a hug and then made sure to shake hands with Howerton. He then posed for pictures with the Ernest Morris trophy for winning the title.
"She played great the whole tournament," Haggas said about Howerton. "I knew she was going to be tough to beat today. I think I really proved to myself with hard work and good dedication good things can happen…. This was my biggest win."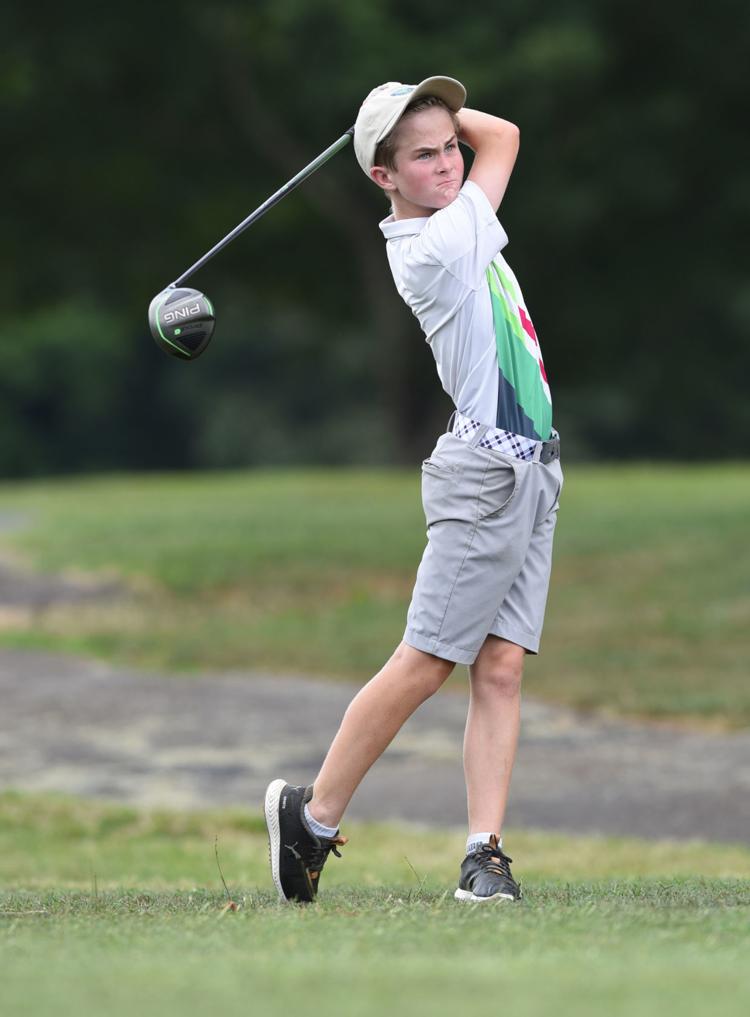 In the Cubs Division for players 12 years old and under, Luke Tisdale shot 34 to finish at 102. Players in that division played nine holes a day.
"I knew if I could come in and play my game I could win," said Tisdale, a rising seventh grader at Forsyth Country Day School. "I came in second last year but the winner moved up so I wanted to do well this year. If I could stay steady I knew I would be OK."
Tisdale wound up beating Hillary Gong by 20 shots. Gong shot 39 in Thursday's final round.
67th Forsyth Junior (Reynolds Park, par-71): Sam Haggas 74-69-70-213; Anna Howerton 74-67-73-214; Adam Budd 72-73-72-217; Kieran Smith 74-71-72-217; Paul Mclean 82-67-70-219; Evan Owen 74-71-76-221; Mason Beshears 76-73-75-224; Rhodes Baker 82-75-77-234; Will Bland 82-78-77-237; Brincent Mitchell 83-78-85-246; Cameron Malboeuf 87-77-86-250; Isaiah Trollinger 86-79-85-250; Ryan McMahon 94-78-78-250; Dalton Pike 90-83-79-252; Braden Gay 89-74-93-256; Tyler McPherson 93-81-83-257; Ben Borchelt 87-89-83-259; Andrew Teague 91-89-84-264; Cameron Witherspoon 88-92-87-267; Sadie Meacham 99-82-88-269; Hayden Craver 98-91-91-280; Logan Crawford 105-96-89-290. Cubs Division (12 and under, 9 holes): Luke Tisdale 35-33-34-102; Hillary Gong 43-40-39-122; Jefferson Spires 41-42-41-124; Reece Hart 50-45-44-139. Girls (13 and older, 9 holes): Allison Dell 49-48-44-141; Kristina Perdue 55-47-46-148
Forsyth Junior Golf Tournament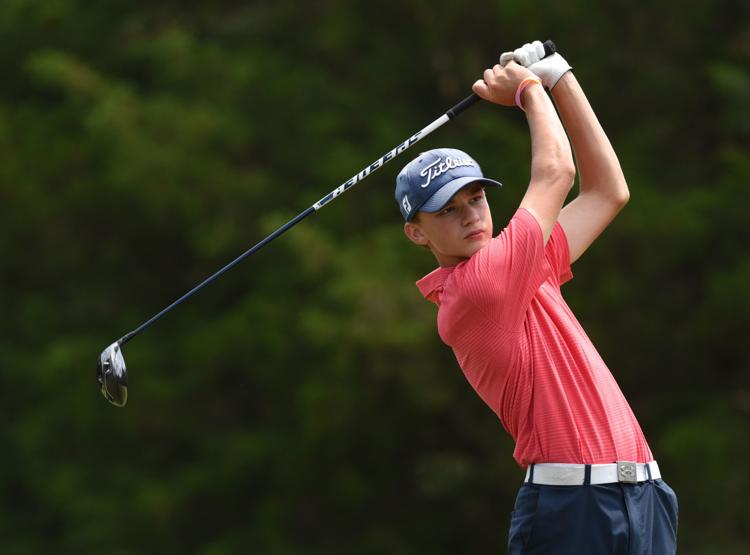 Forsyth Junior Golf Tournament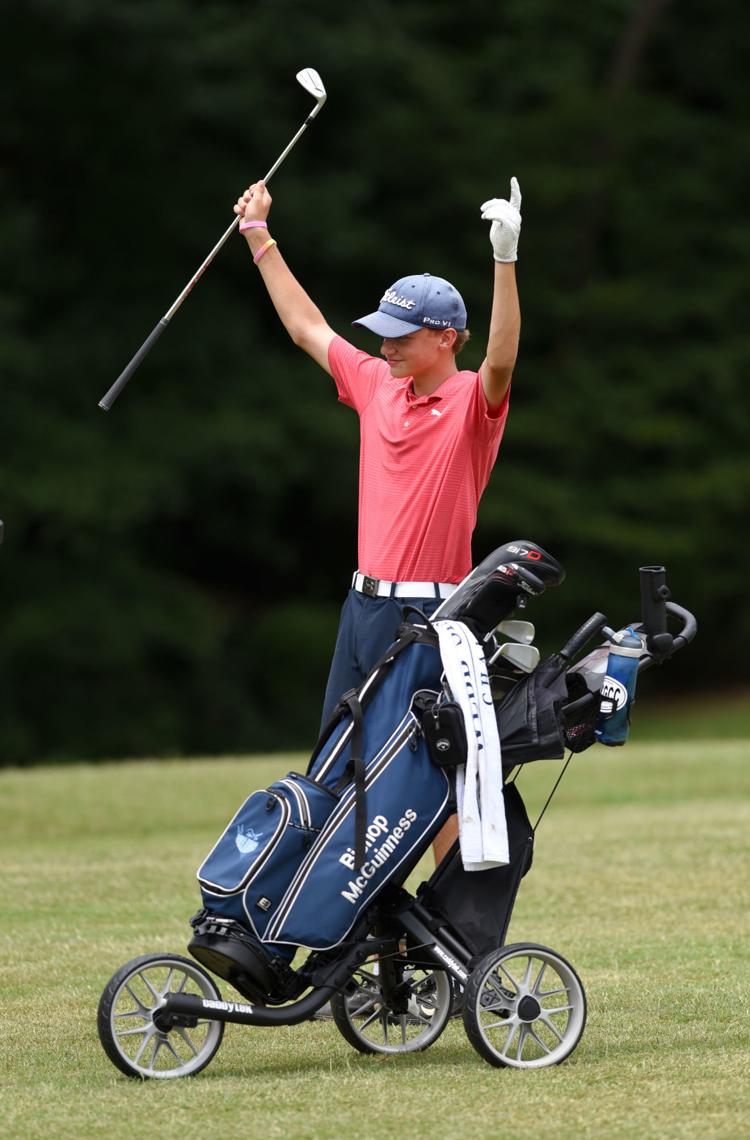 Forsyth Junior Golf Tournament
Forsyth Junior Golf Tournament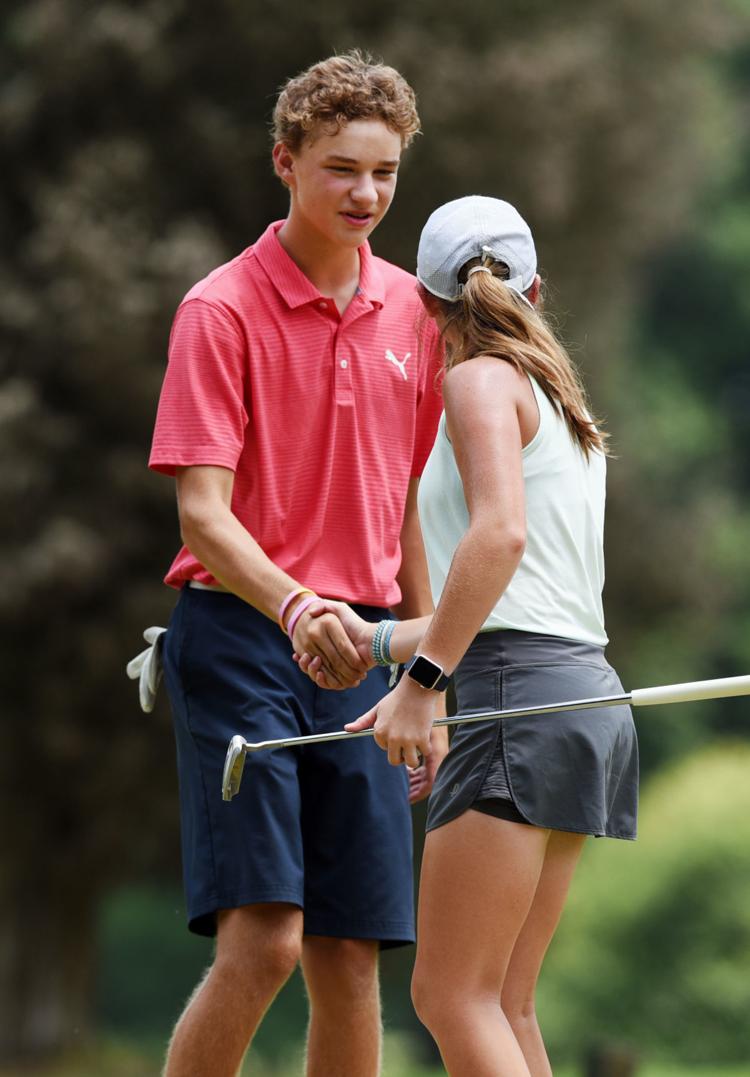 Forsyth Junior Golf Tournament
Forsyth Junior Golf Tournament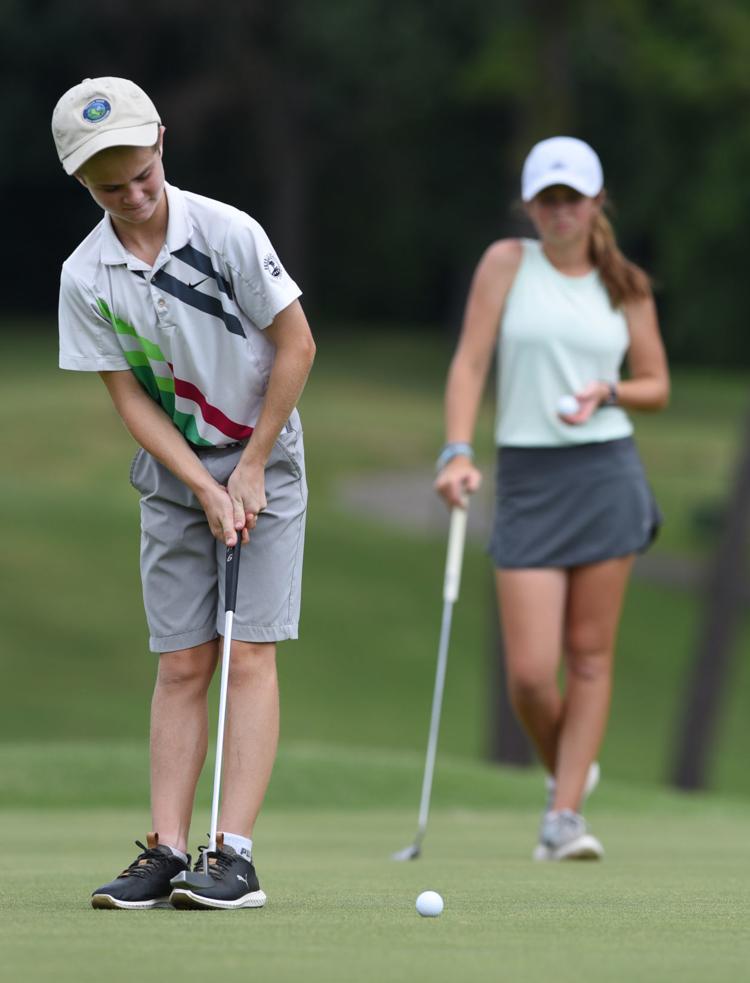 Forsyth Junior Golf Tournament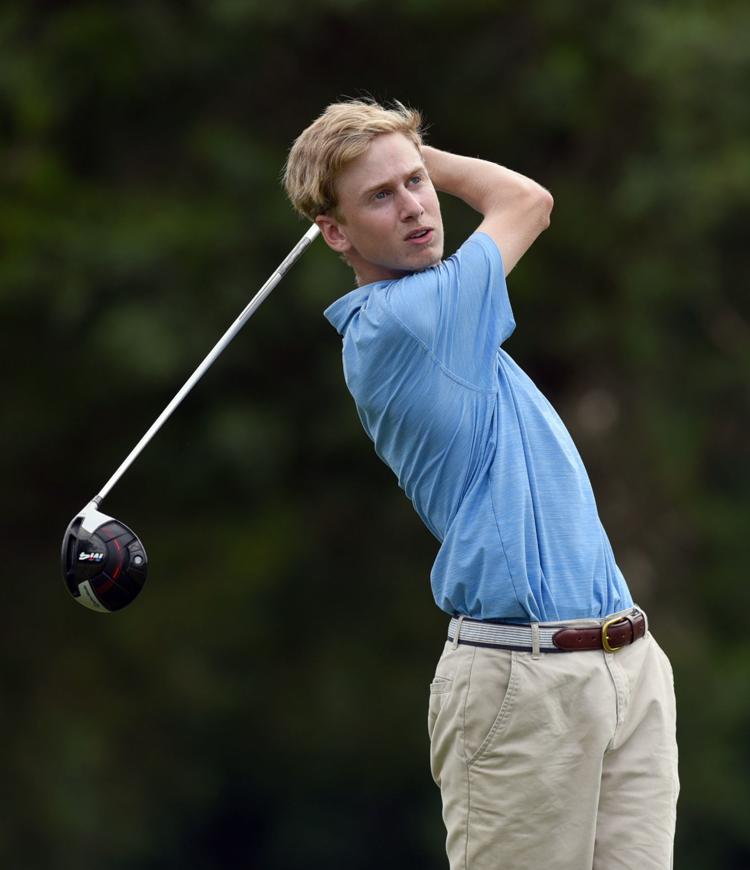 Forsyth Junior Golf Tournament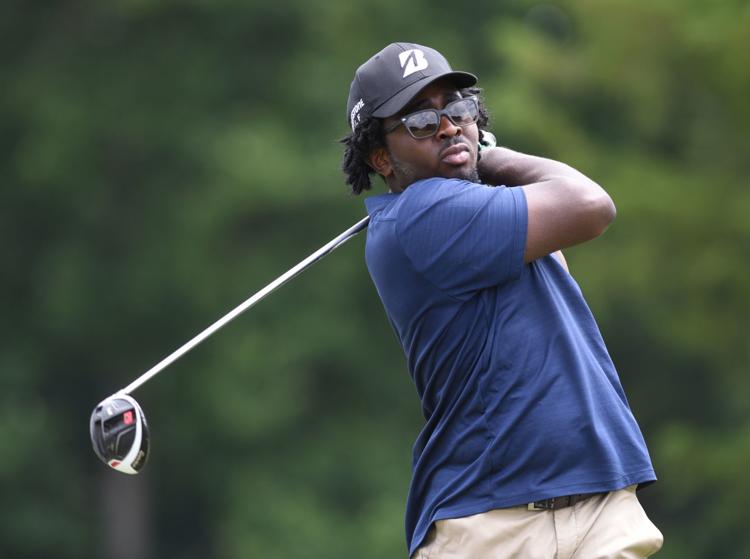 Forsyth Junior Golf Tournament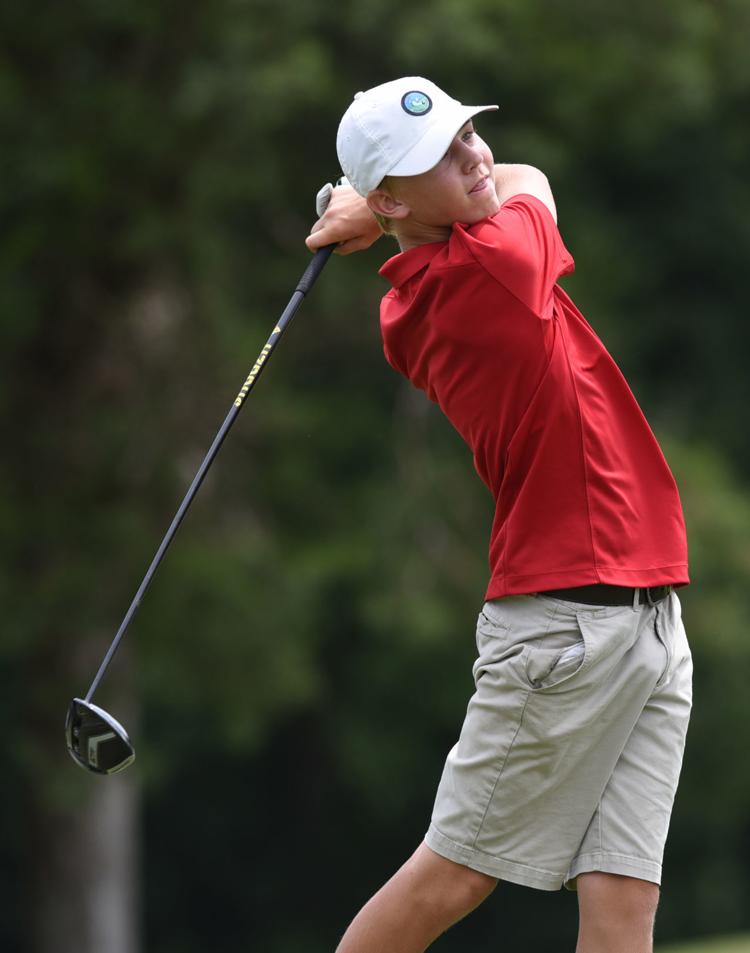 Forsyth Junior Golf Tournament
Forsyth Junior Golf Tournament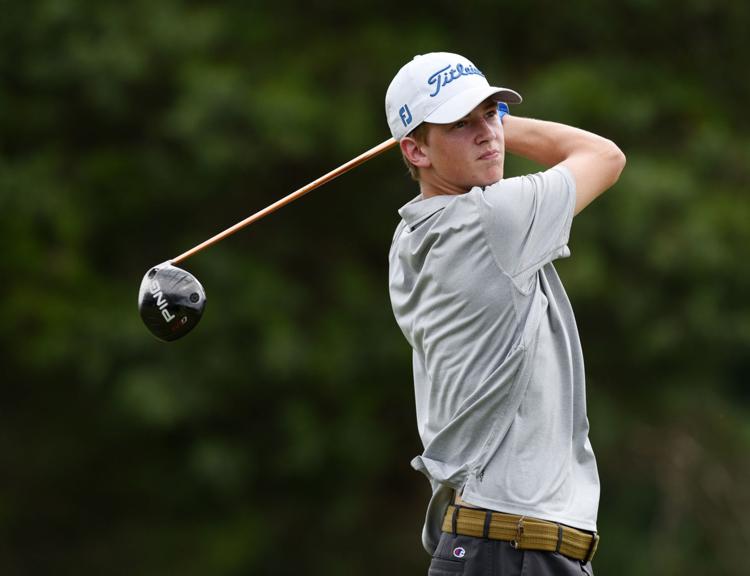 Forsyth Junior Golf Tournament
Forsyth Junior Golf Tournament
Forsyth Junior Golf Tournament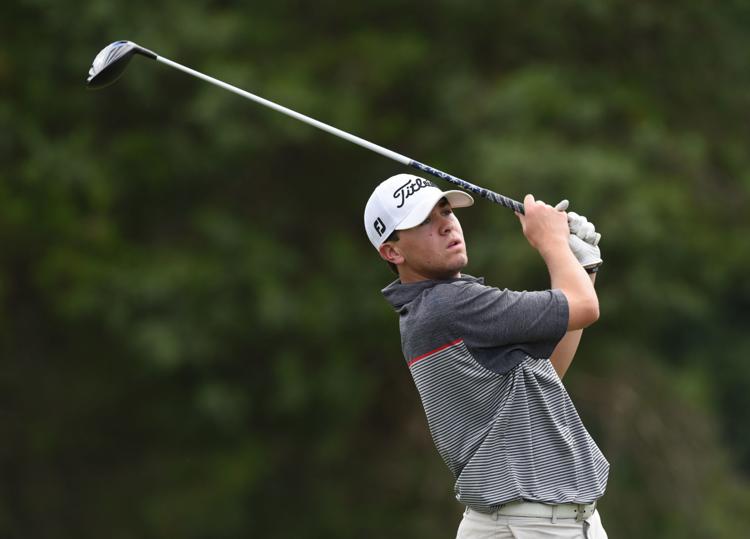 Forsyth Junior Golf Tournament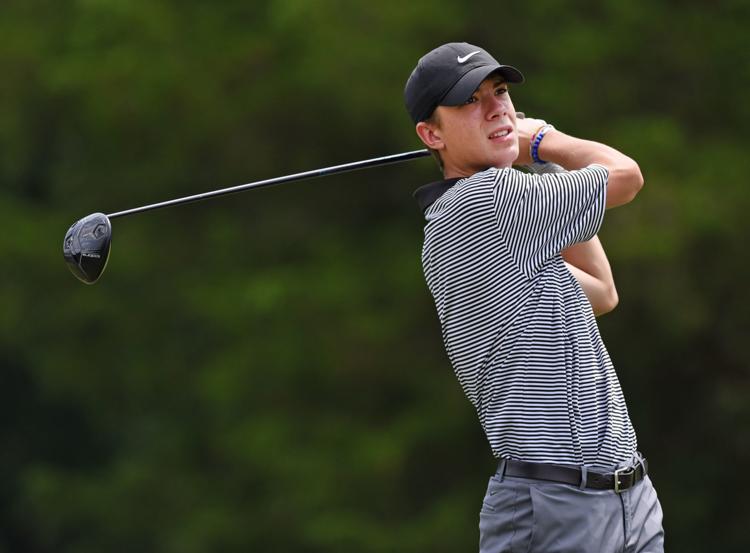 Forsyth Junior Golf Tournament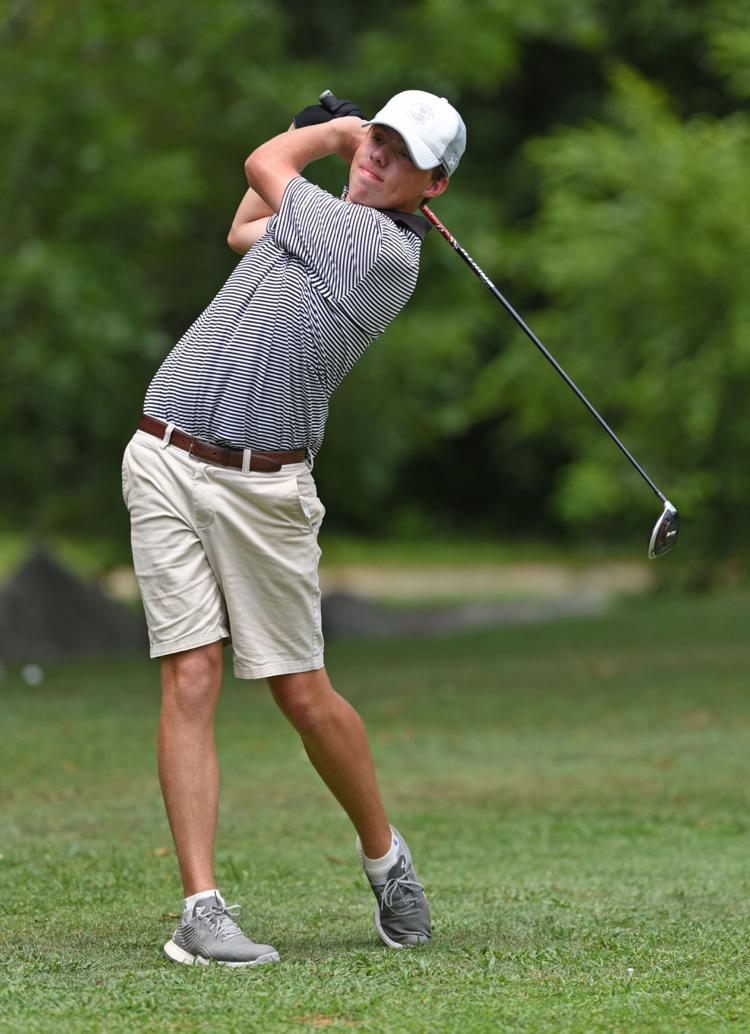 Forsyth Junior Golf Tournament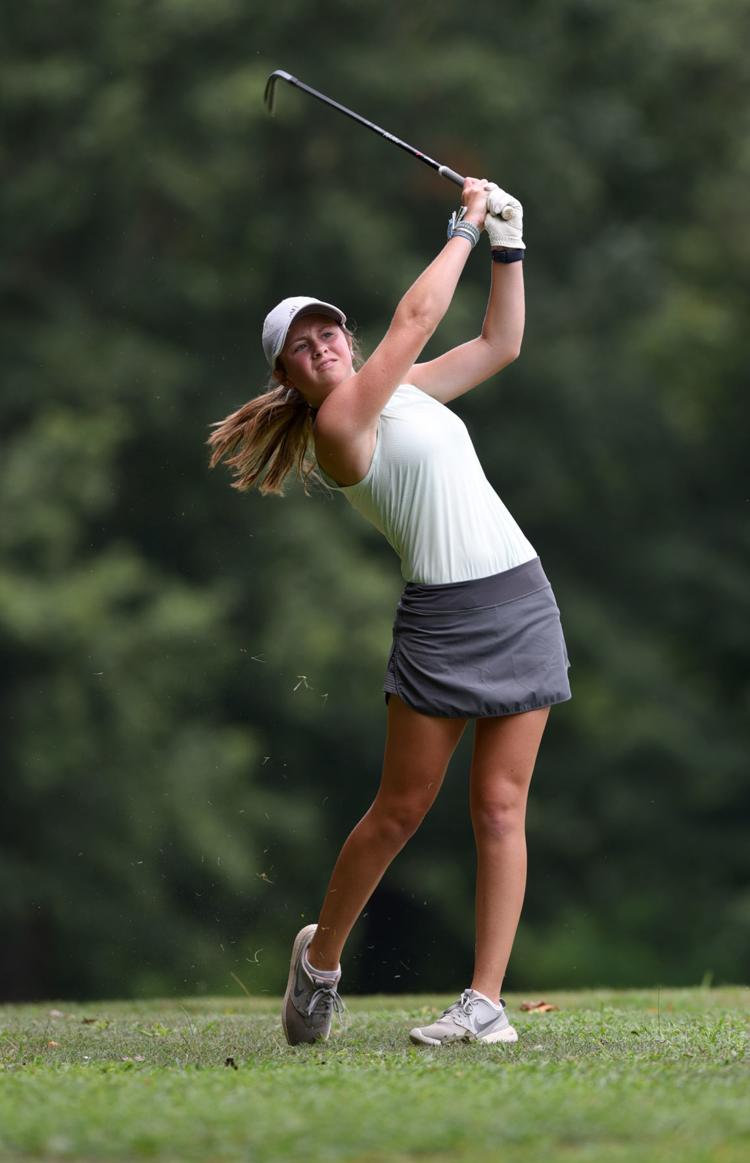 Forsyth Junior Golf Tournament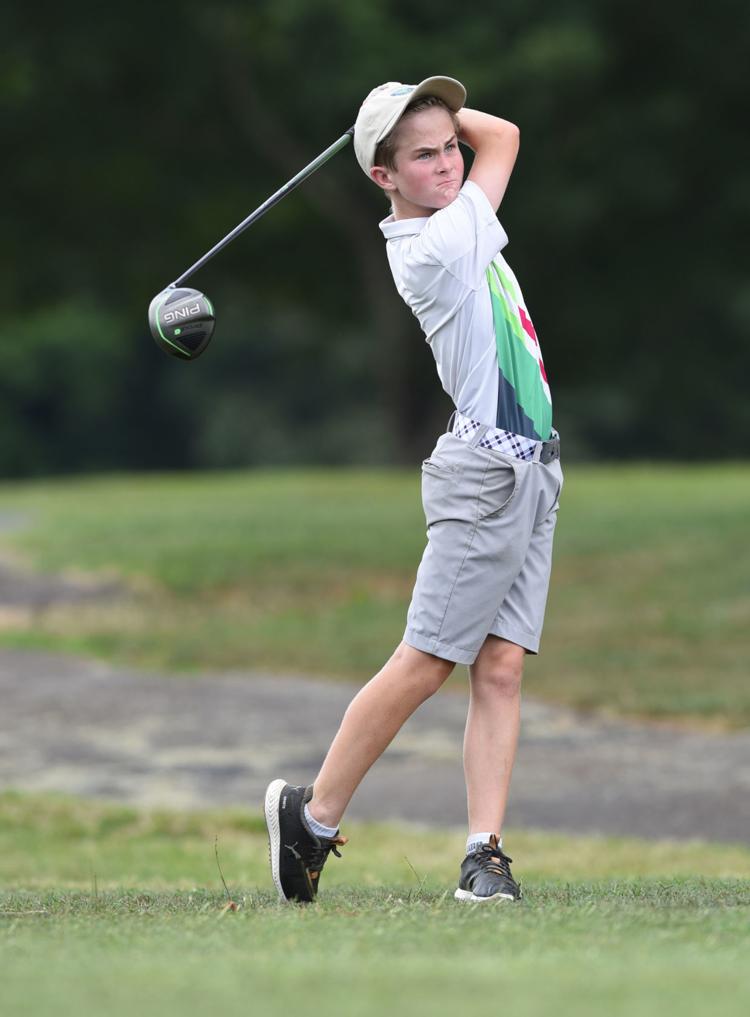 Forsyth Junior Golf Tournament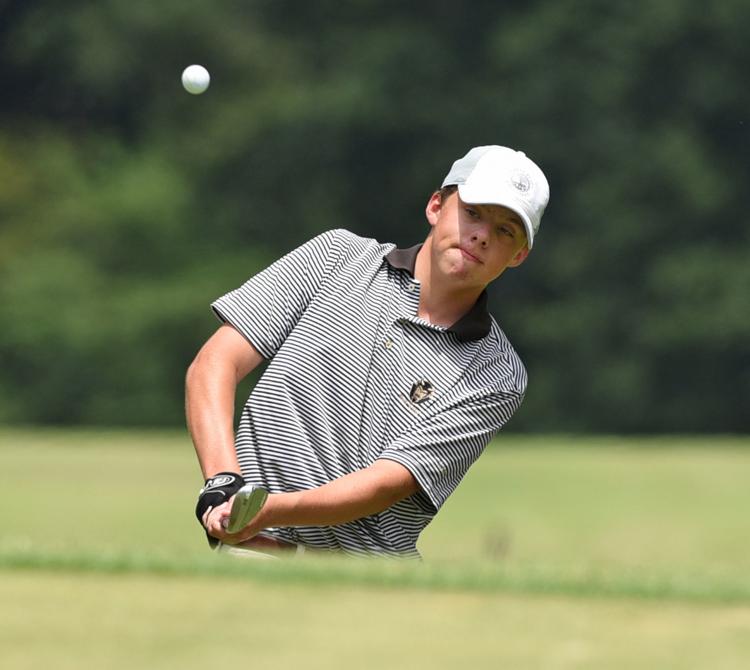 Forsyth Junior Golf Tournament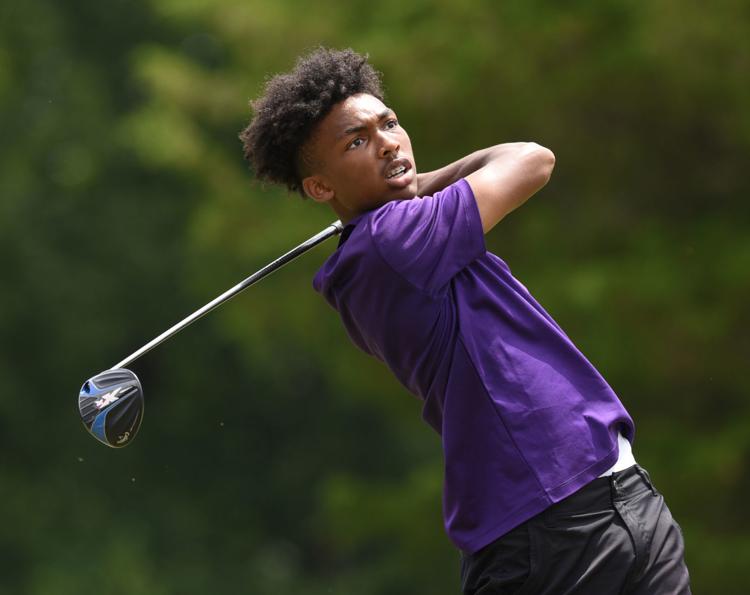 Forsyth Junior Golf Tournament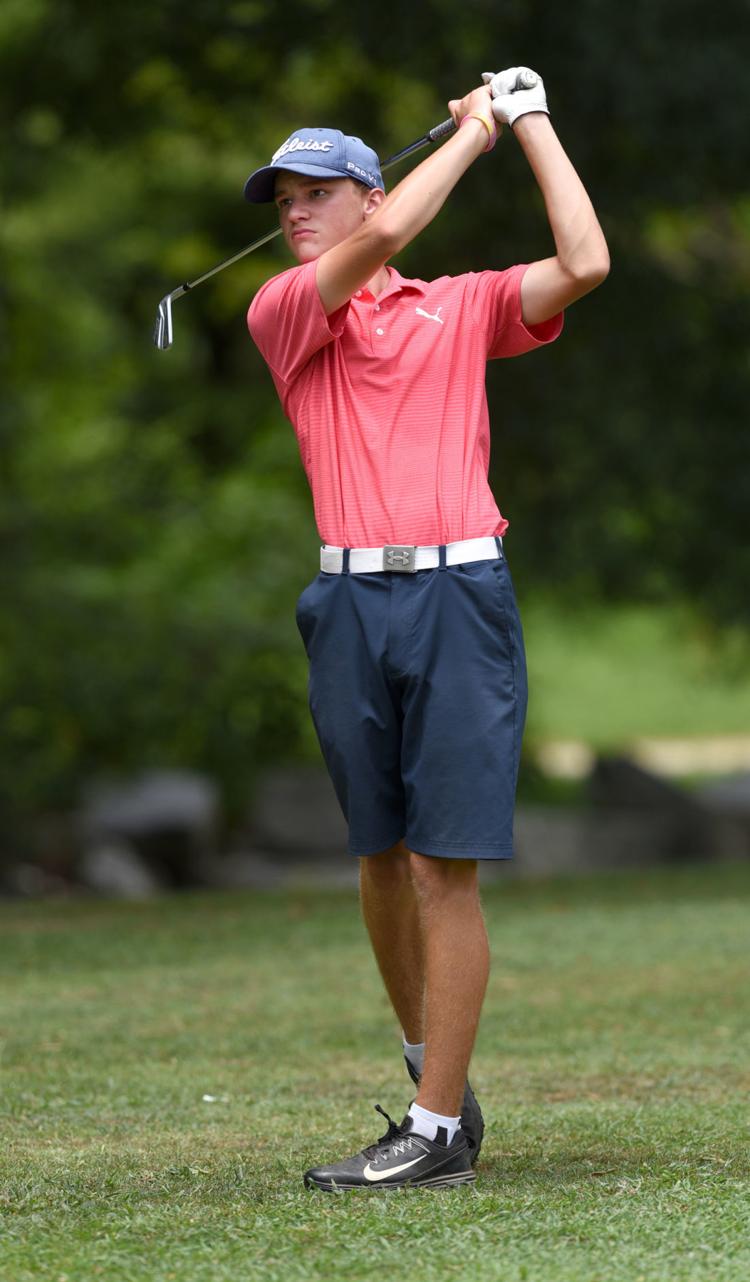 Forsyth Junior Golf Tournament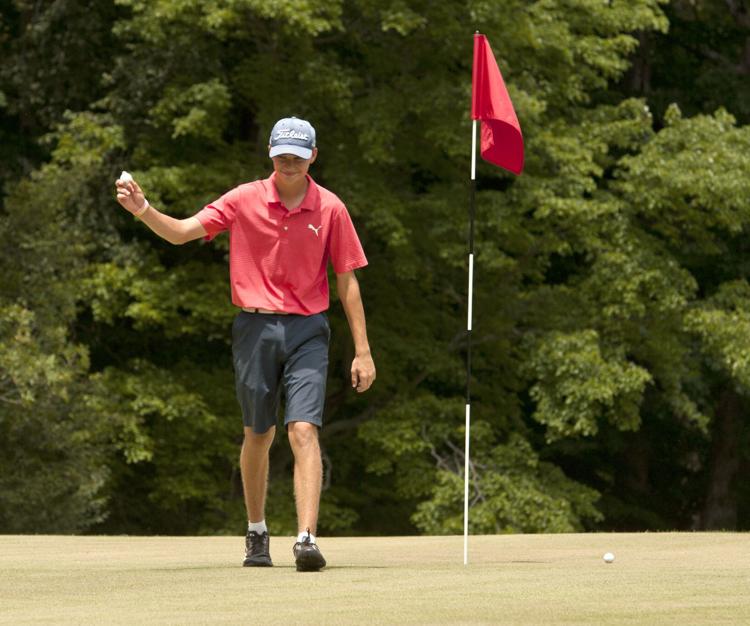 Forsyth Junior Golf Tournament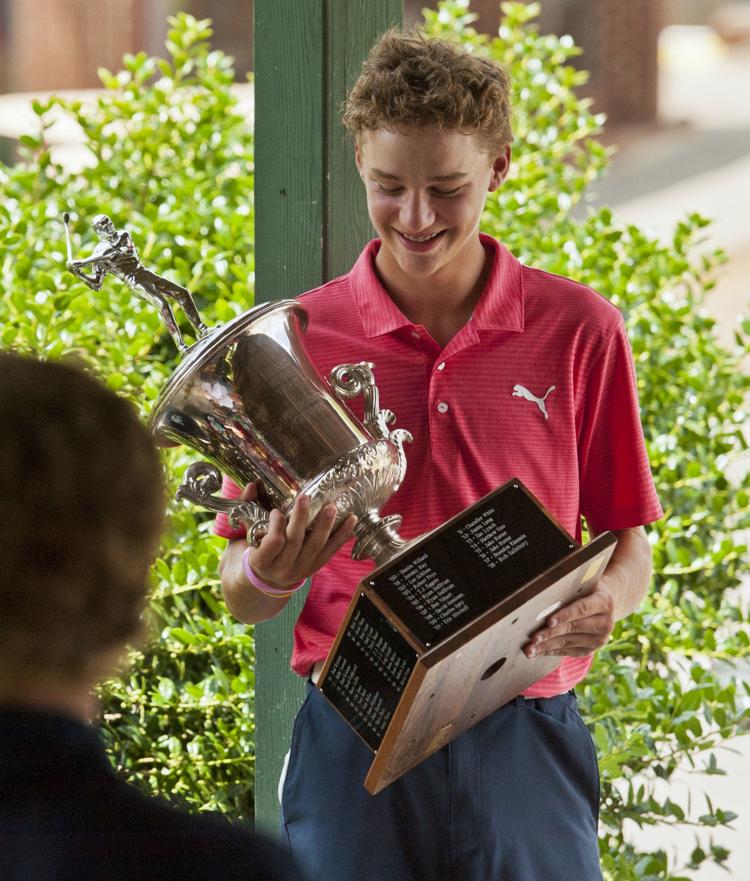 Forsyth Junior Golf Tournament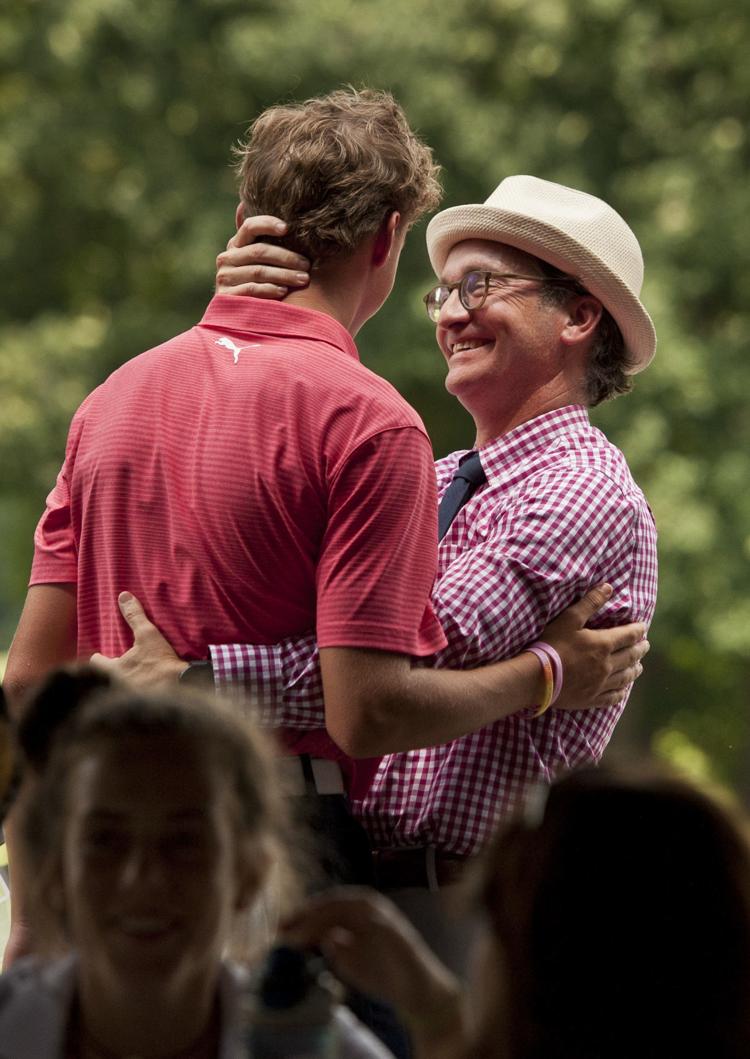 Forsyth Junior Golf Tournament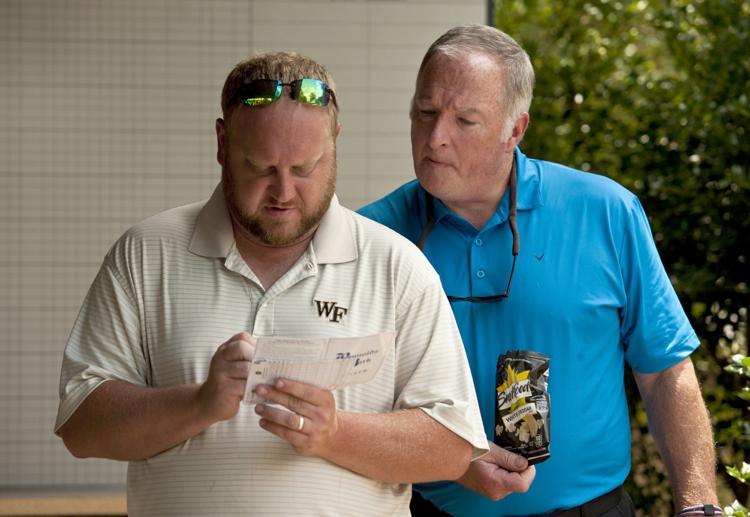 Forsyth Junior Golf Tournament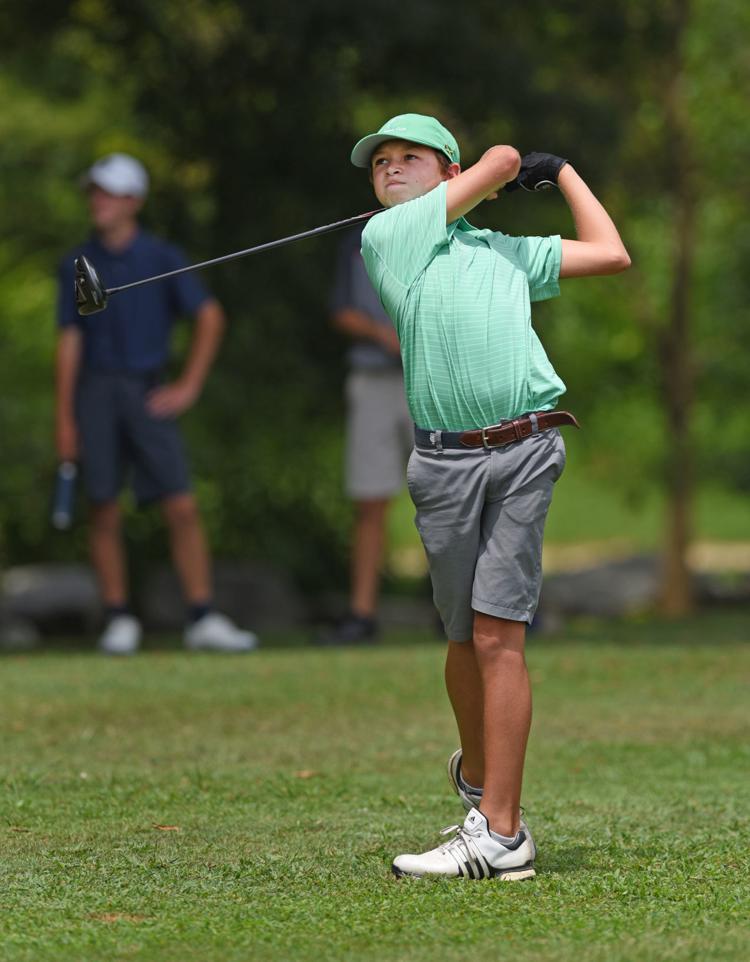 Forsyth Junior Golf Tournament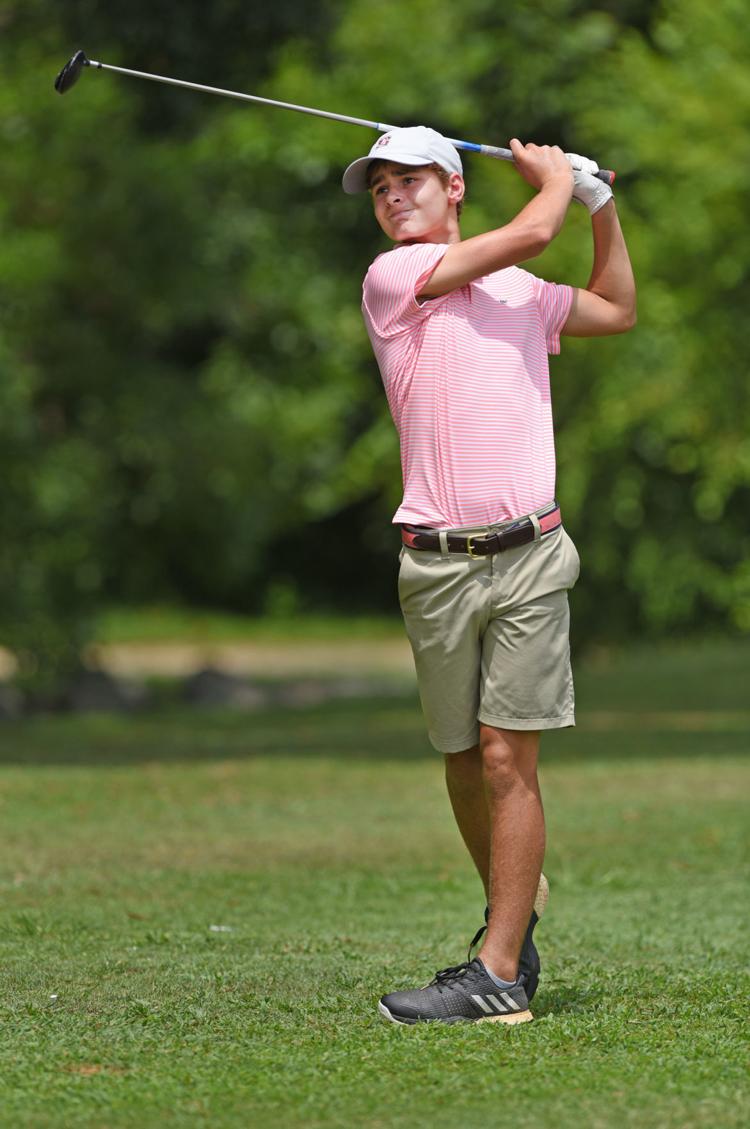 Forsyth Junior Golf Tournament