It's the second week of high school football across North Carolina, with plenty of nonconference matchups slated to kick off. Of course, we all hope for better weather this week than what we got last week. 
Here are five area games to watch Friday night.  
North Forsyth (0-1) at Reagan (1-0)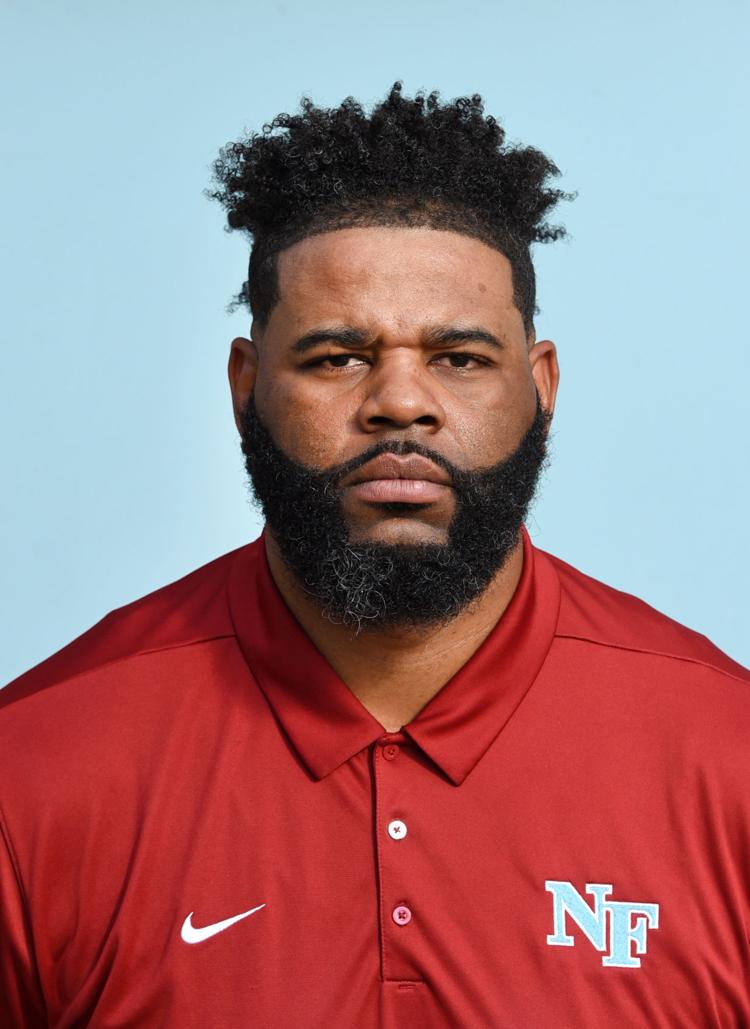 The Hammer Bowl is back, kicking off in Pfafftown on Friday night. 
This year, North Forsyth travels to Reagan for the annual nonconference rivalry game between the two teams. It's the first time Coach Jay Blair will lead the Vikings against the Raiders. He was hired at North Forsyth in January, after a four-year tenure as an assistant at Reynolds. 
The Vikings have two capable quarterbacks this season, including Deshaun Jones Jr. and Marque Hall. Both players combined for 177 yards passing and two touchdowns on Aug. 23 in a 35-18 loss on the road against North Wilkes.
On the other end of those throws was Marquez Hurst, who finished with 127 yards receiving. Blair pointed to his senior captain as a key receiver before the season began. 
Reagan is coming its second rivalry matchup in just two weeks. A solid defense certainly helped the team win in its season opener against Mount Tabor. That included three combined sacks from Trevor Willard, Nathaniel Carson and Shavon Revel. 
Reagan's most-recent loss against North Forsyth came in 2011.
Glenn (1-0) at Mount Tabor (0-1)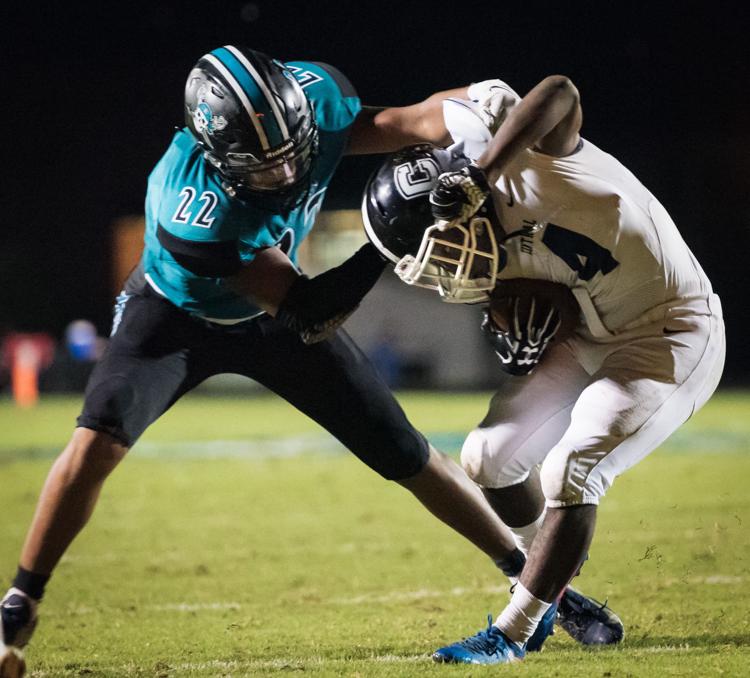 Glenn approaches its second away game of the season, taking on Mount Tabor at Bob Sapp Field on Friday. 
It's the Bobcats' second road game before their home opener Sept. 6 at the renovated Marty Stanley Stadium against Parkland.
In Glenn's season opener last week against Ledford, running backs Monterious Godfrey, a junior, and Mekhi Fenner, a senior, scored three touchdowns. That led the Bobcats to a 24-0 shutout of the Panthers — an NCHSAA Class 2-AA East Region finalist last year — in Wallburg.
Mount Tabor comes into the matchup having lost its home opener to Reagan. Tyress McIntyre had his first varsity start at quarterback on Monday night. The junior, who played on the JV team the past two seasons, had a little more than 30 yards passing and threw an interception.
The Spartans' only touchdown Monday was scored in the fourth quarter by Kyshaad Davis on an 83-yard run on a fake punt.
Davie County (1-0) at North Davidson (0-1)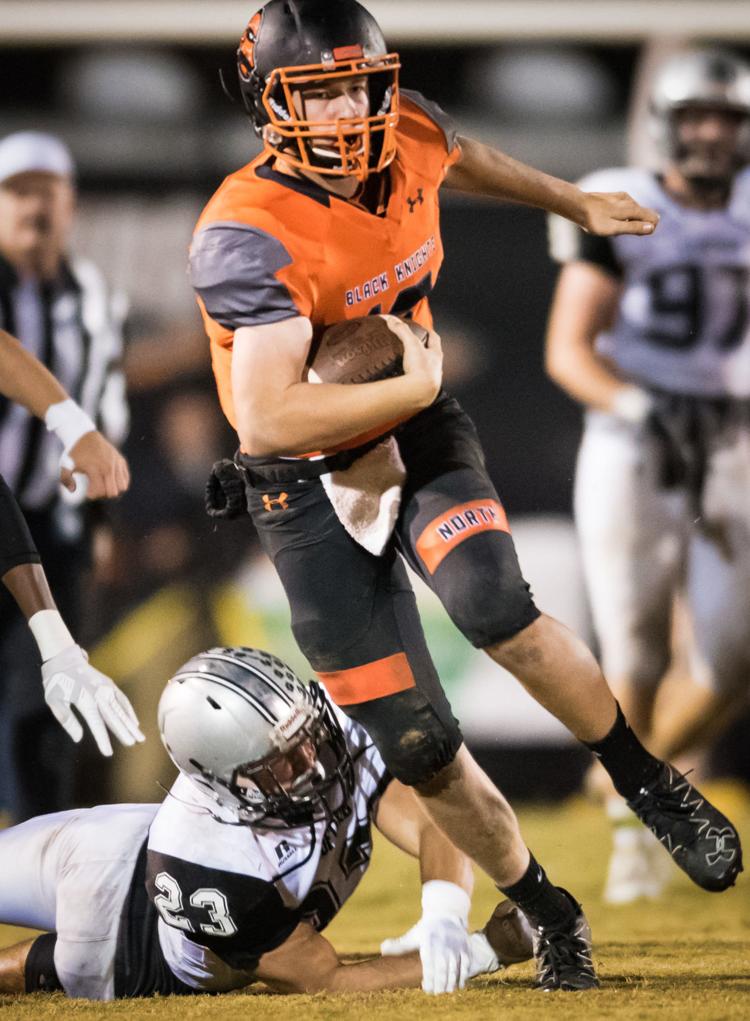 North Davidson lost its nonconference matchup against Davie County in late August, before rumbling to eight straight wins. It was one of just three games the Black Knights lost last year on their road to an appearance in the NCHSAA Class 2-AA championship game and a 13-win season.
This year, North Davidson takes on Davie in its home opener at Palmer Field on Friday in Welcome. 
Last week, North Davidson opened the season with a loss against Parkland — the Black Knights' first loss to the Mustangs since 1988. Landon Moore returns as quarterback again this year. And, even against a solid Parkland secondary, he had more than 100 passing yards. 
Davie County began its season eking past Greensboro Page in a 28-27 victory at home. Running back Tate Carney, who received his first Division I offer from Wake Forest in February, rushed for 164 yards and a touchdown.
The War Eagles also return Nate Hampton, who is rated a 3-star prospect by 247Sports with offers from West Virginia and Florida Atlantic as a junior quarterback. Josh Robinson kicked off his senior season at running back as well, rushing for 76 yards and two touchdowns.  
West Stokes (0-1) at Mount Airy (0-1)
West Stokes travels to Surry County on Friday night, taking on Mount Airy at Wallace Shelton Stadium. 
Both the Wildcats and Granite Bears lost their season openers last week. Mount Airy was defeated by Starmount, which appeared in the Class 1-AA West Region final last year. West Stokes lost 12-8 to South Stokes, marking the start of Coach David Diamont's career with the Sauras. 
The Wildcats replaced Tyler Smith, now a freshman at Winston-Salem State, at quarterback with Amon Conrad. The senior scored the only touchdown of the night while rushing nearly 80 yards for West Stokes. The Wildcats also returned offensive weapons like running back Chris Brown, who ran in a two-point conversion. 
A victory for the Wildcats on Friday would be their first win against the Granite Bears since a 27-20 win in the second week of the 2015 season. Mount Airy has won the past three meetings between the two teams.
South Stokes (1-0) at Walkertown (1-0)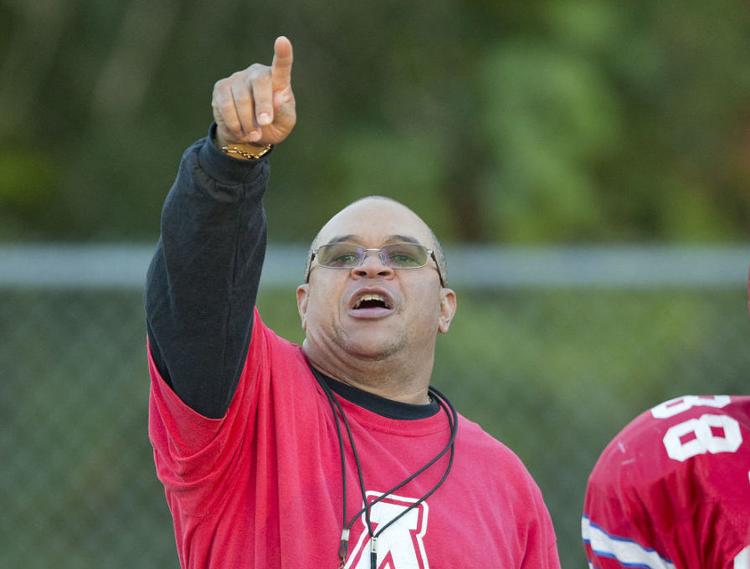 Walkertown plays host to South Stokes on Friday. The matchup will be Coach Rodney McKoy's first home game since taking over the Wolfpack in late January. 
Walkertown began its season on a high note, beating Lexington 14-8 in Davidson County last week. Zion Conrad, the team's senior quarterback, had 68 yards passing and a touchdown in that game. 
South Stokes is coming off a win against West Stokes — the Sauras' first against the Wildcats since 2012. That was with the help of Paul Thomas Fischer, a senior, scoring the game-winning touchdown with less than a minute remaining.