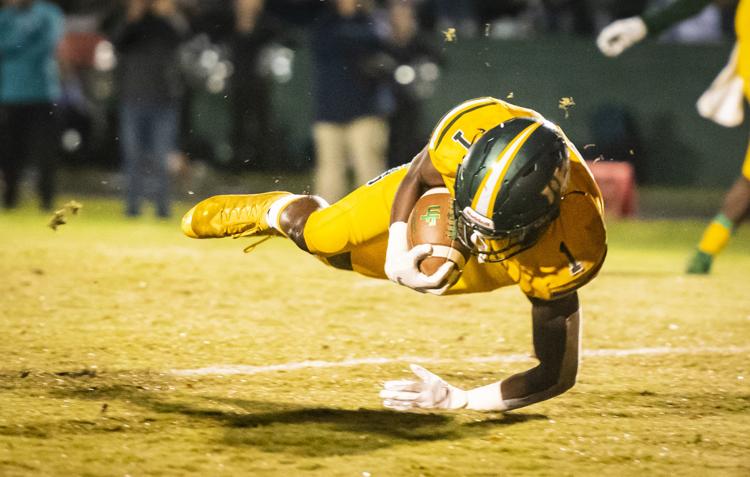 CLEMMONS — Before Friday's three games in the Central Piedmont 4-A the conference-championship picture was clouded.
The outlook looks much clearer after West Forsyth nudged past Reagan 31-21 Friday night at Jerry Peoples Stadium.
There was a four-way tie for first place in the six-team conference among Davie County, Glenn, Reagan and West Forsyth. However, Davie County lost to East Forsyth, and Glenn defeated Reynolds to set up a winner-takes-all game on Nov. 8 at Marty Stanley Stadium between West Forsyth (9-1, 3-1) and Glenn (7-3, 3-1).
"It was fun," Coach Adrian Snow of West Forsyth said. "What a great environment with two teams. That's the way it is. That's the way it's supposed to be. It was awesome."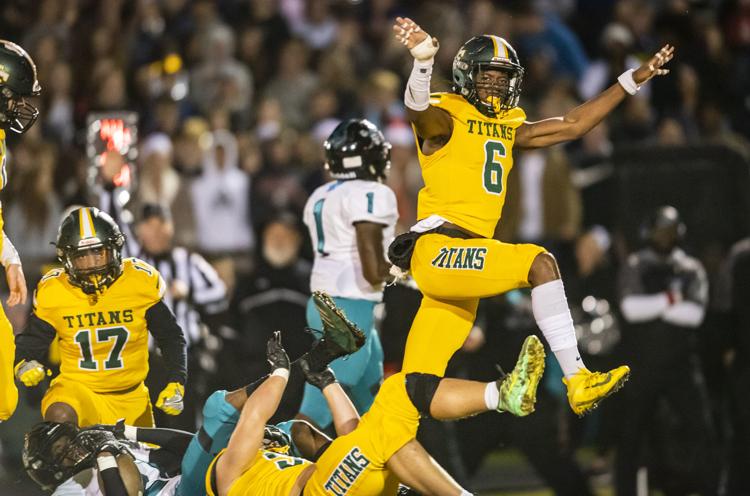 Leading West Forsyth Friday night was running back G'mone Wilson, who rushed for 247 yards on 33 carries and three touchdowns.
"Coach Snow told us all week, just run with a purpose," he said. "That's what I did tonight. I tried to run with a purpose."
Wilson said that he picked up some things on how Reagan played defensively on film.
The Titans led the Raiders (8-2, 2-2) 21-14 at halftime, but the Raiders took the opening possession of the second half and scored seven plays later on a 5-yard flip pass from quarterback Gabriel Hollingsworth to Tazhae Woods to help tie the game at 21 with 9:24 left in the third quarter.
The Titans stalled on their ensuing possession, and the Raiders took the ball with 8:07 remaining in the third quarter. However, Bryson Canty of the Raiders fumbled and Kendall Williams picked up the loose ball and scored from 35 yards to help give the Titans a 28-21 lead with 4:59 left in the third quarter.
West Forsyth had a chance to score midway through the fourth quarter, but after eight plays, Jalen Ferguson fumbled the exchange on a run attempt at the 2-yard line and Isaiah Reid of Reagan recovered the ball there with 5:01 left in the game to fend off West Forsyth.
Reagan took possession, but it gained just 4 yards. Reagan punted it and West Forsyth took possession at the 7 after a holding penalty on Reagan. West Forsyth stalled and Jaylen James nailed a 30-yard field goal with 2:56 left to extend West Forsyth's lead to 31-21.
"It was a must-win game because we were trying to set ourselves up to go to the conference championship and win the conference," Wilson said. "So this prepares for next week, and we know we've got a big next week, as well."
On the next possession, Gabriel Hollingsworth was stopped for a loss by Mack David of West Forsyth at the 20-yard line with 1:50 left to help seal the win.
"It's football, man," Snow said. "You've got to chest them. You've got to make a tackle. And the kids made some plays. It's what it's about."
The first half was more like a video game than a real game. Wilson helped give West Forsyth a 7-0 lead after a 55-yard run with 6:42 left in the first quarter. Reagan answered one play later after Woods scampered in for a 90-yard touchdown to help tie the game at 7-7 with 6:27 left in the first quarter.
West Forsyth answered on its next possession after Wilson scored on a 2-yard run with 3:10 left, but Reagan answered again after quarterback Hollingsworth scored on a 31-yard run to help tie it 14-14 with 11:51 left in the second quarter.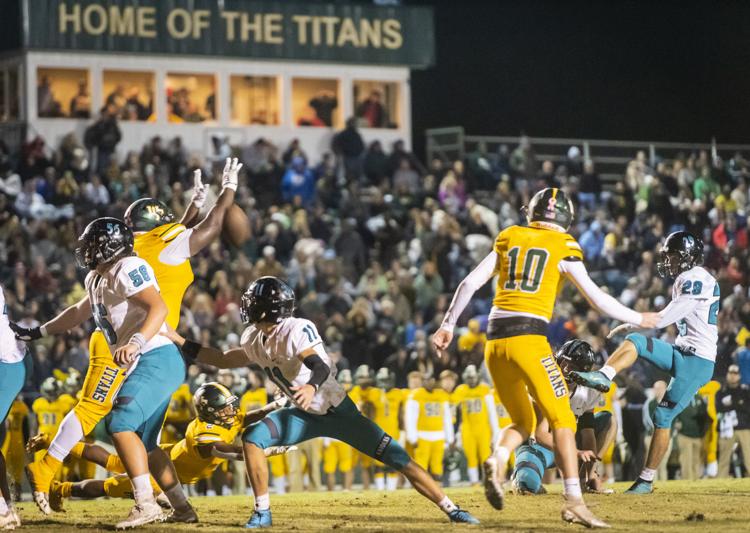 Hollingsworth finished the game with 14-of-27 passing for 160 yards, and he also had 86 yards rushing on 12 carries.
The Titans took the ball on their ensuing possession and Wilson scored on a 3-yard run to help take a 21-14 lead with 9:43 left.
"When it gets down to this you've got to do what you've got to do," Snow said. "You've got to feed the horse. We tried to do a few things here and there We tried to take some shots, which we felt like we needed to do, but in the end we needed to feed the horse."
Just like two years ago when West Forsyth and Glenn faced each other as undefeated teams, next week will be for the conference championship.
"They're good, and we've got to do what we've got to do," Snow said.
W. Forsyth;14;7;7;3;--;31
WF – G'mone Wilson 55 run (Jaylen James kick)
R – Tazhae Woods 90 run (CJ Hill kick)
WF – Wilson 2 run (James kick)
R – Gabriel Hollingsworth 31 run (Hill kick)
WF – Wilson 3 run (James kick)
R – Woods 5 pass from Hollingsworth (Hill kick)
WF – Kendall Williams 35 fumble recovery (James kick)
Records – Reagan 8-2 (2-2 Central Piedmont 4-A), West Forsyth 9-1 (3-1)
WestReaganFB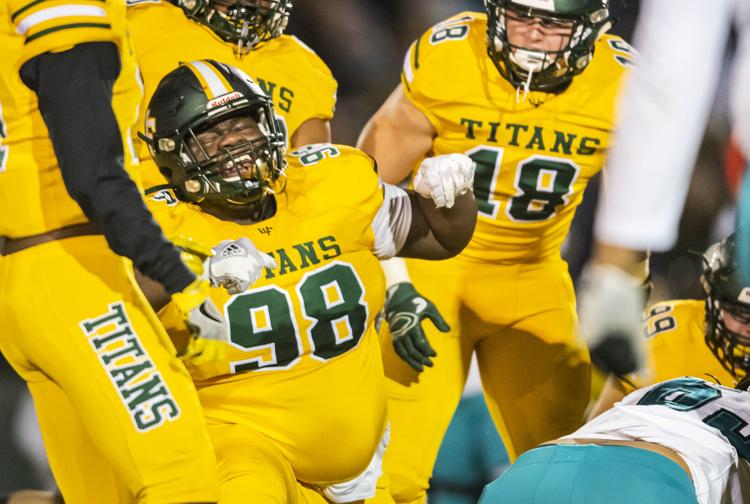 WestReaganFB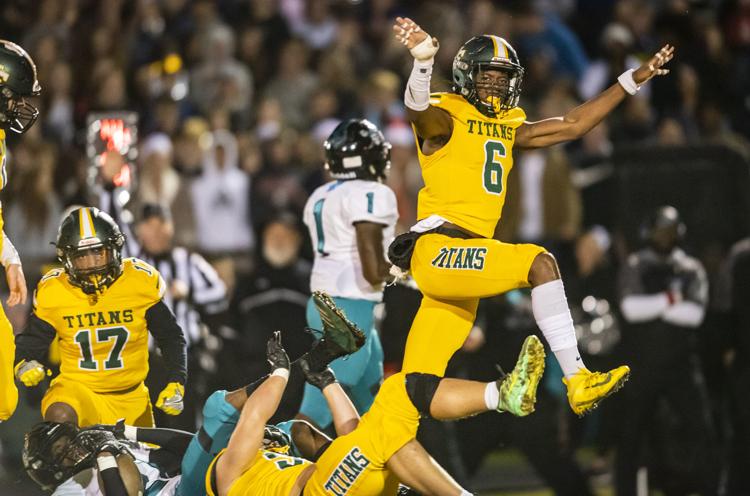 WestReaganFB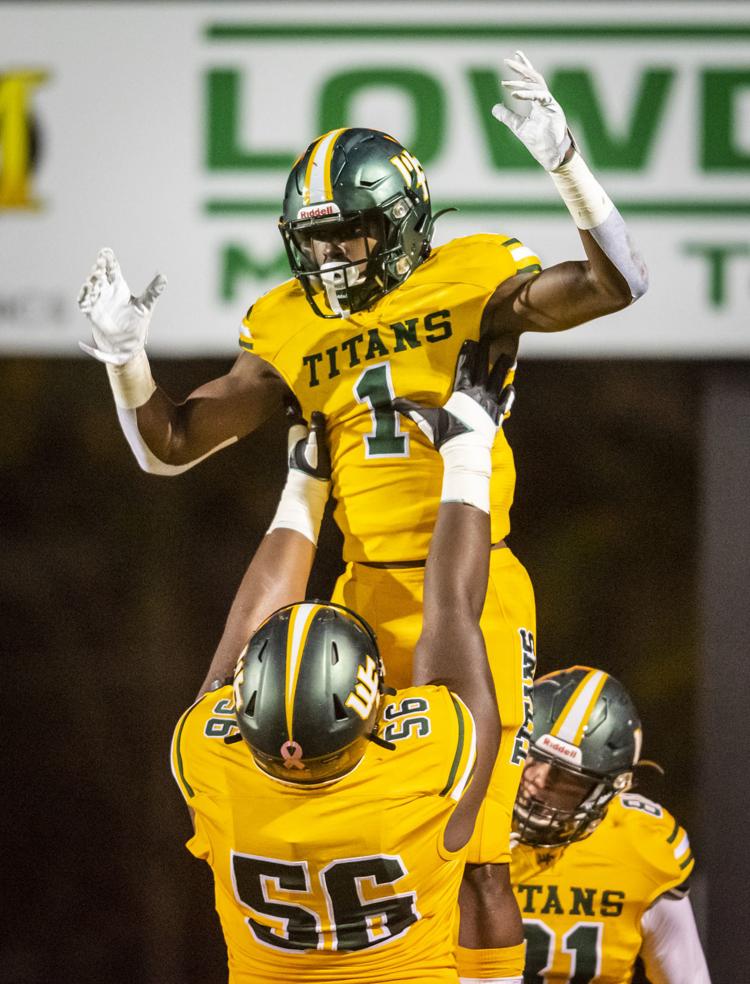 WestReaganFB
WestReaganFB
WestReaganFB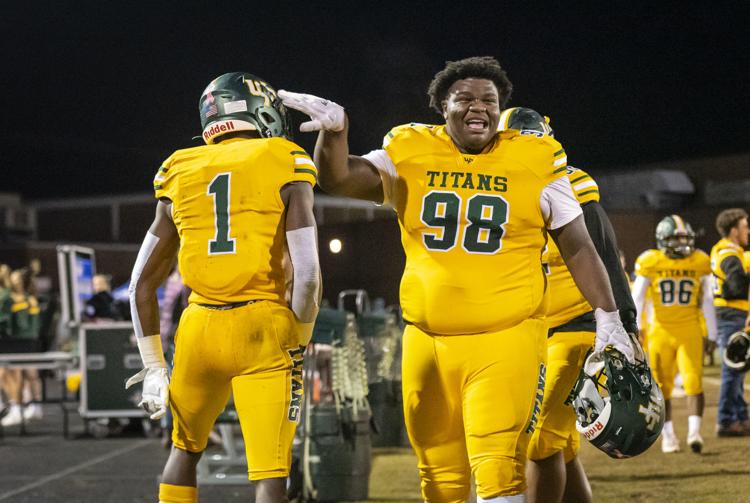 WestReaganFB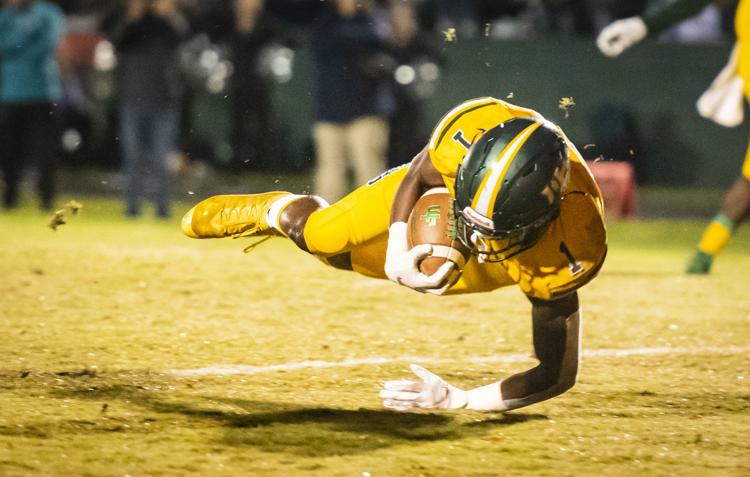 WestReaganFB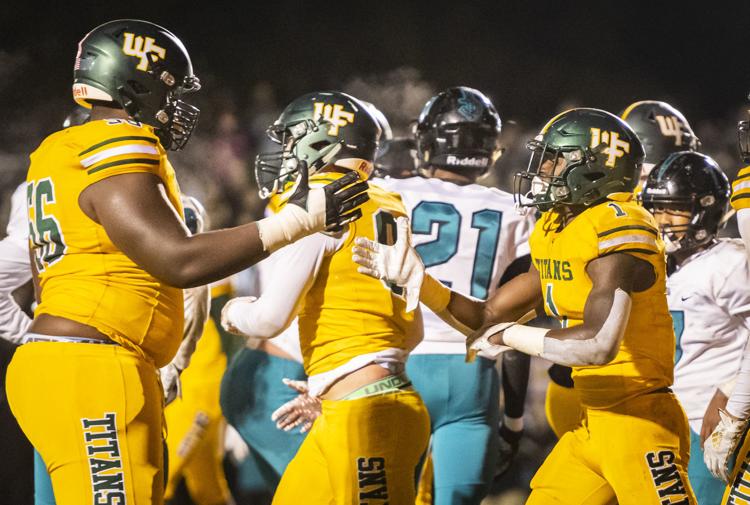 WestReaganFB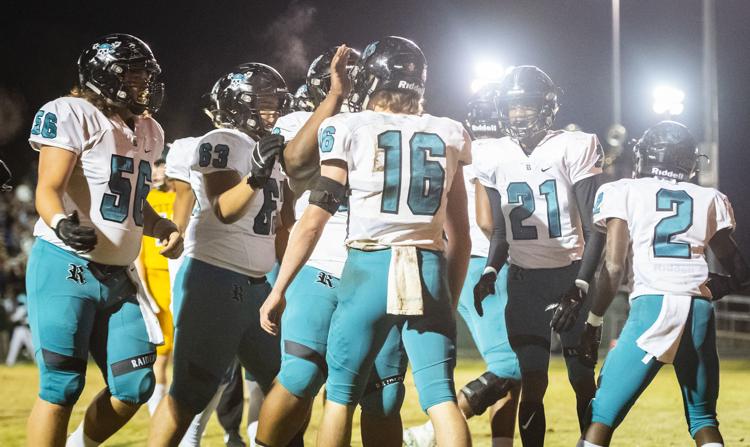 WestReaganFB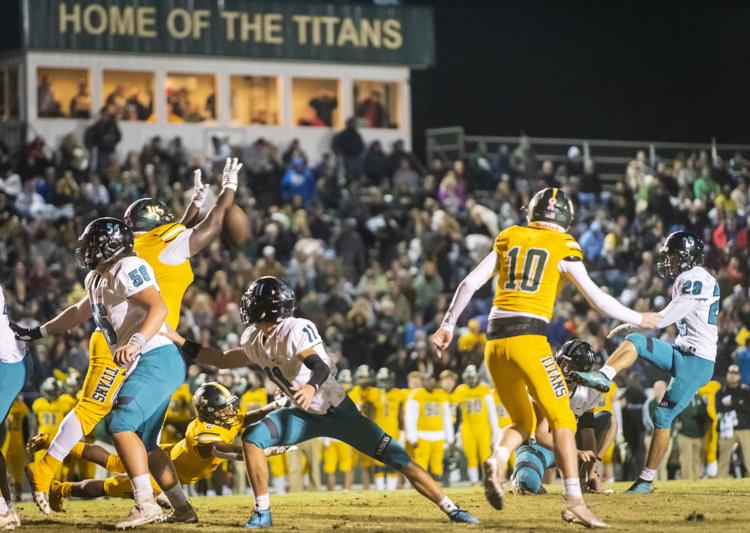 WestReaganFB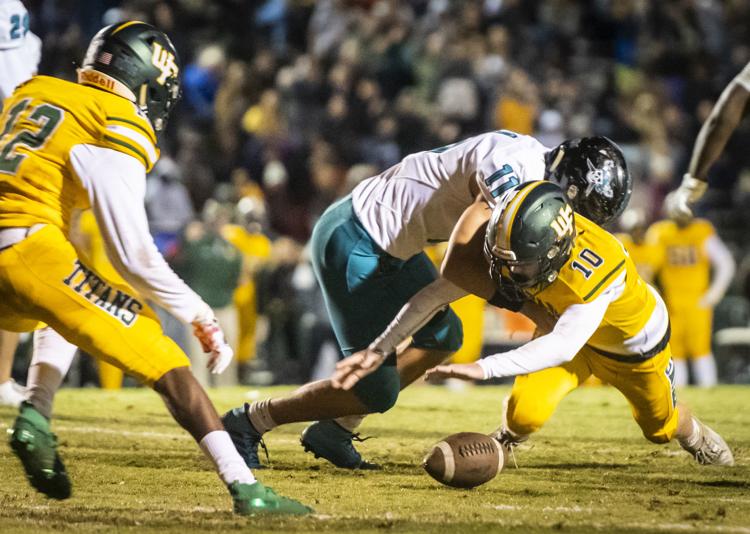 WestReaganFB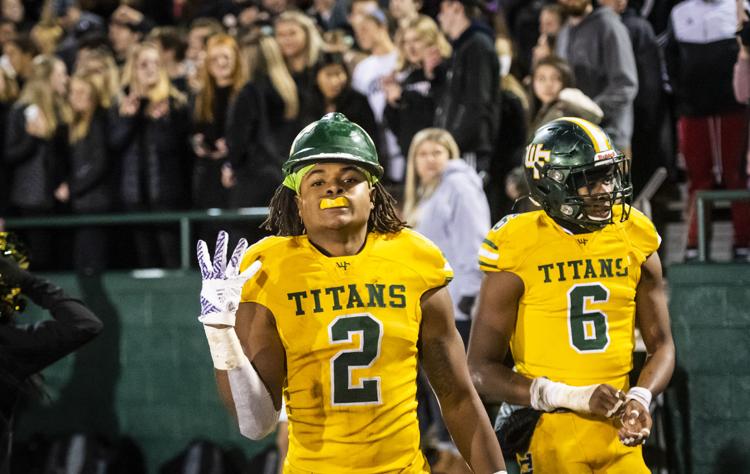 WestReaganFB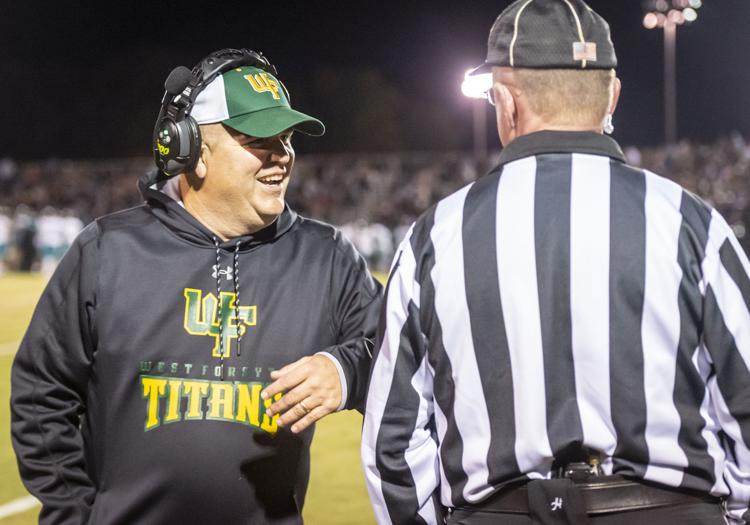 WestReaganFB
WestReaganFB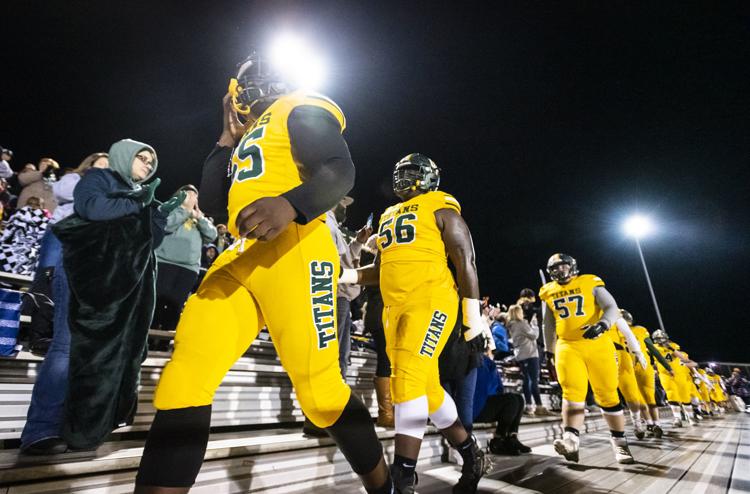 WestReaganFB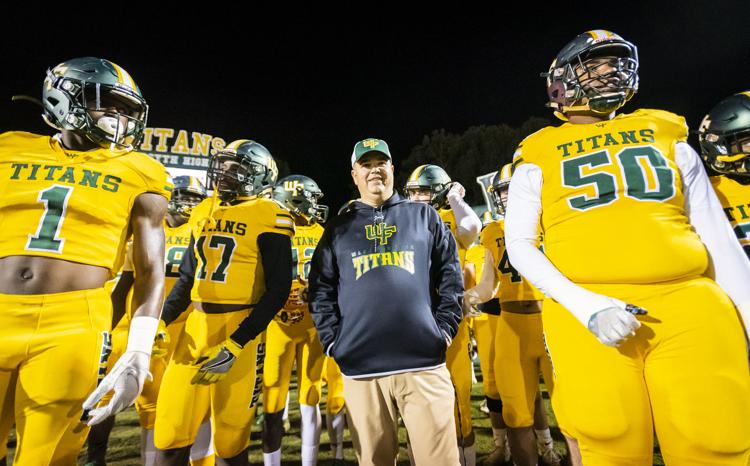 WestReaganFB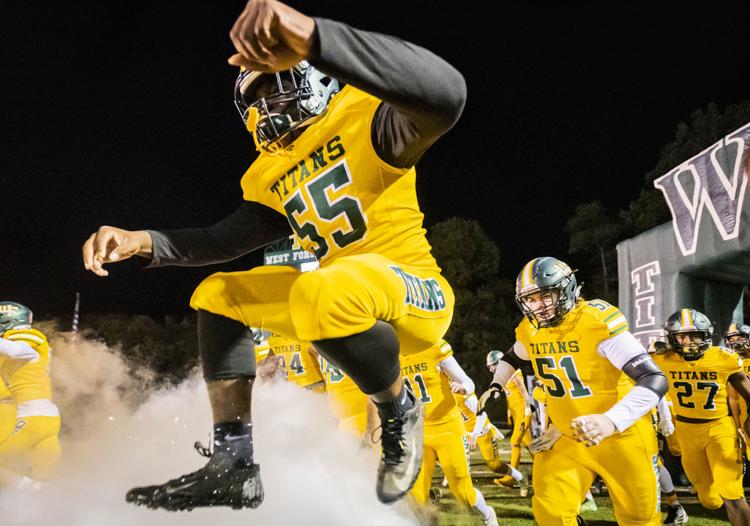 WestReaganFB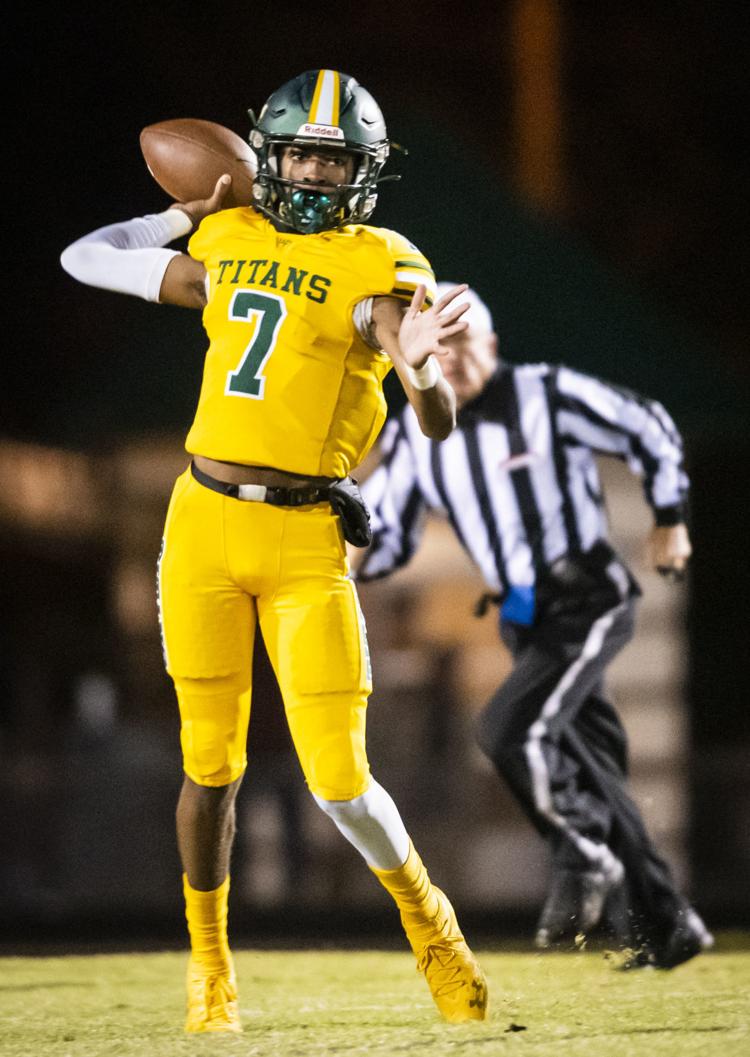 WestReaganFB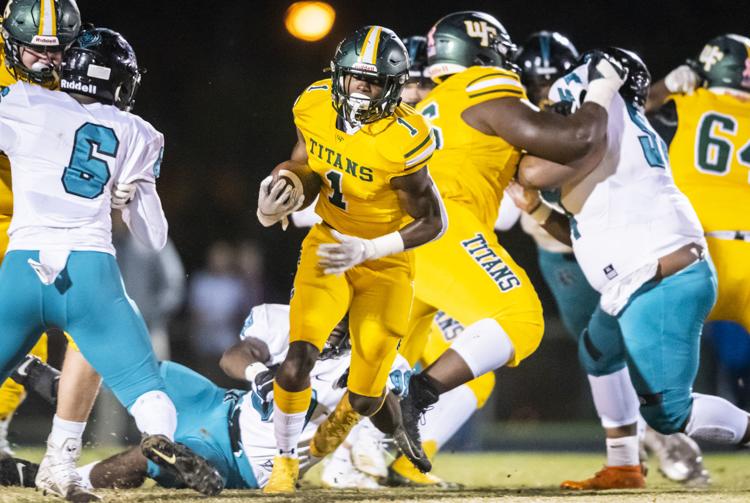 WestReaganFB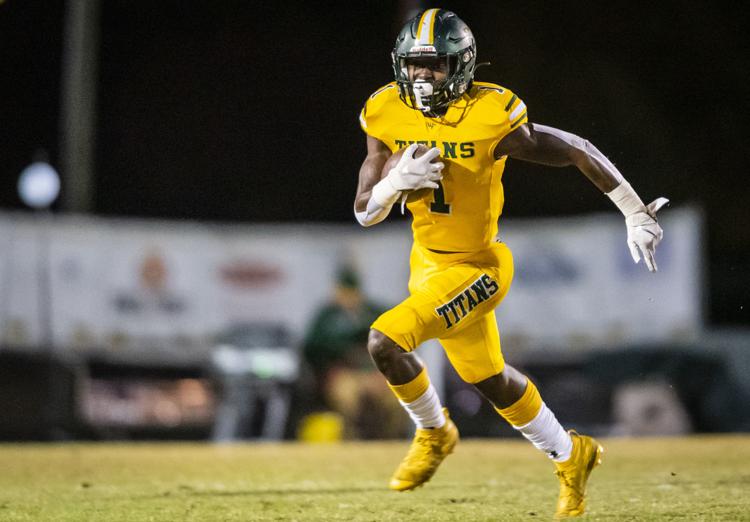 WestReaganFB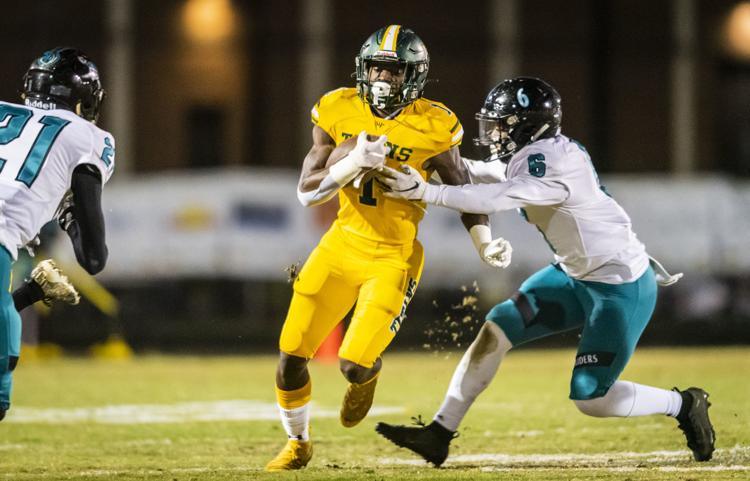 WestReaganFB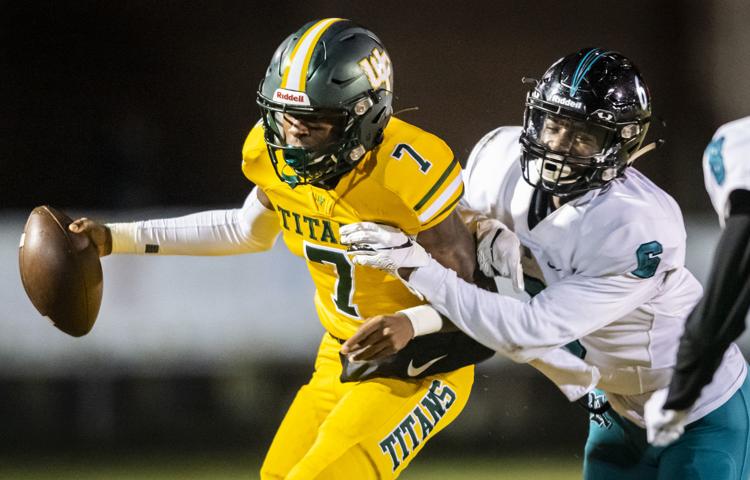 WestReaganFB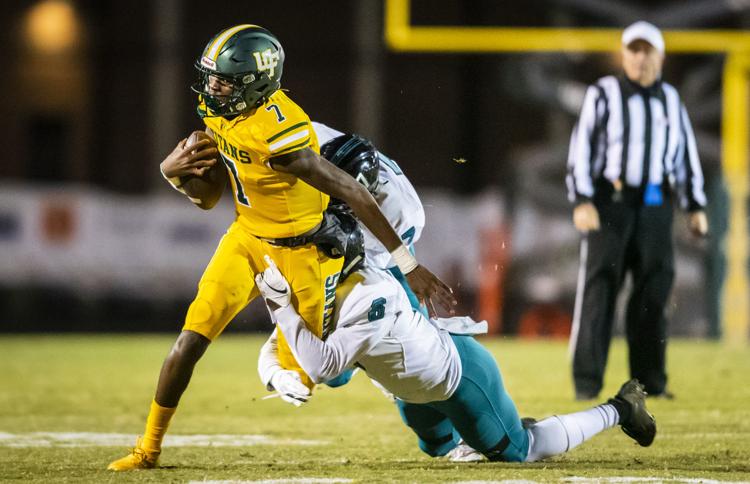 WestReaganFB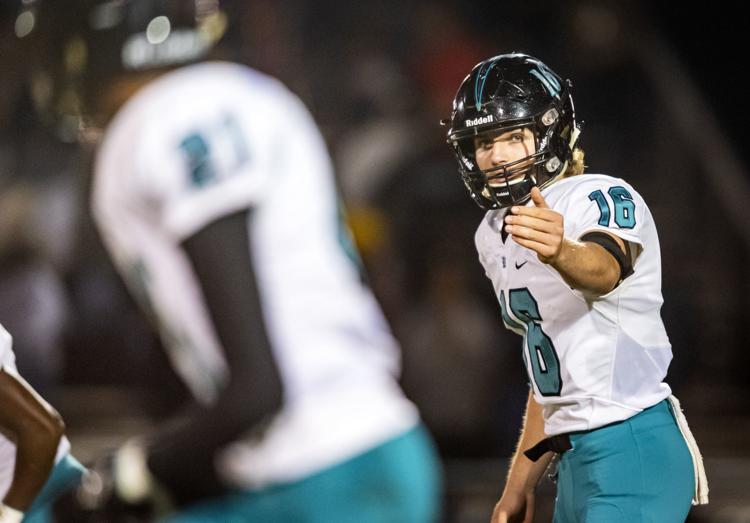 WestReaganFB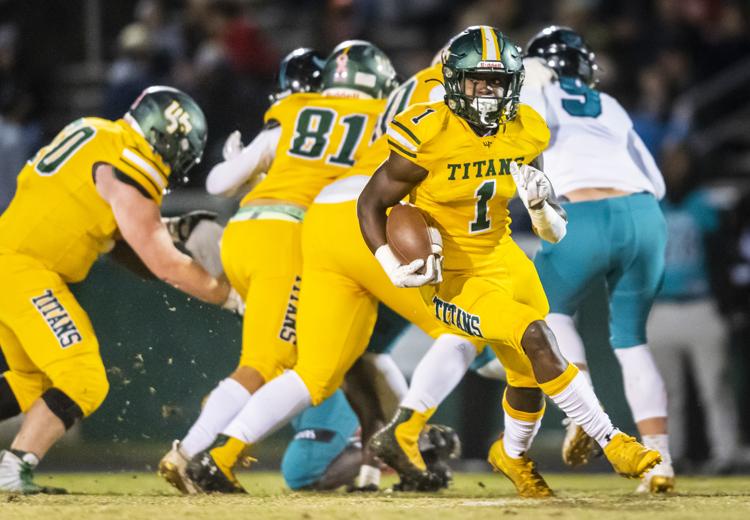 WestReaganFB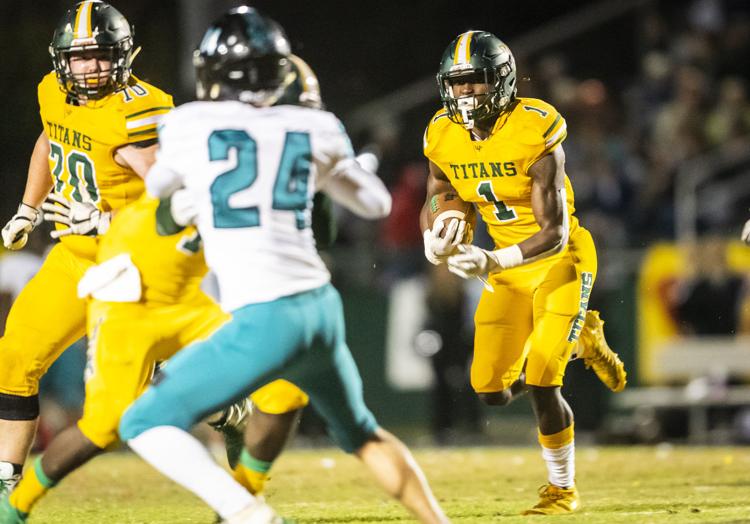 WestReaganFB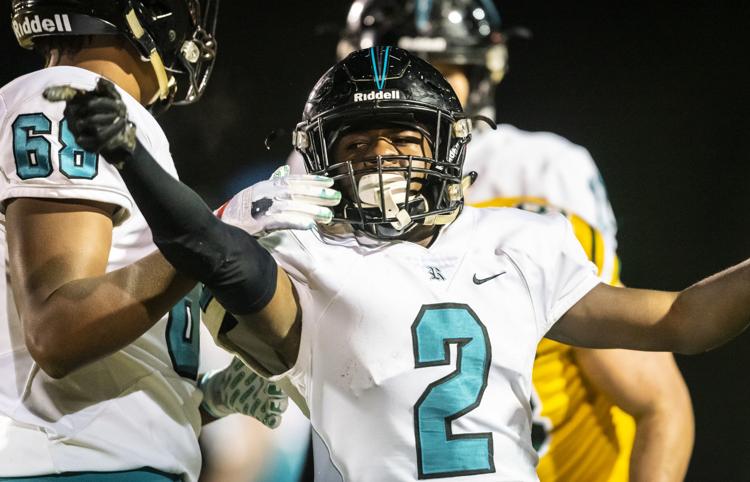 WestReaganFB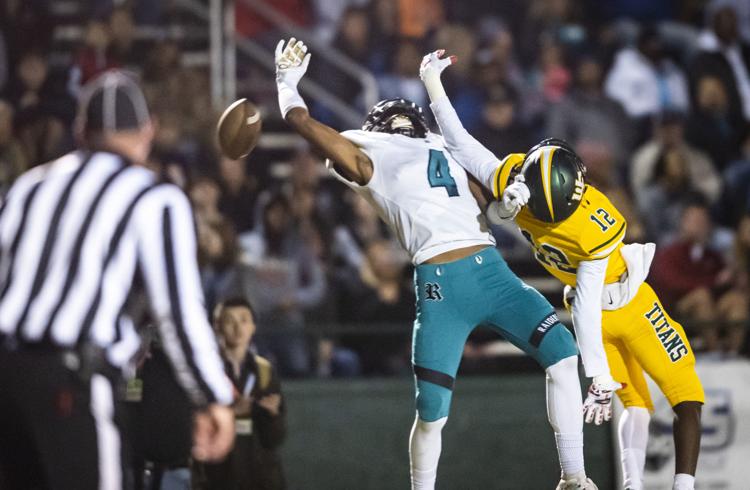 WestReaganFB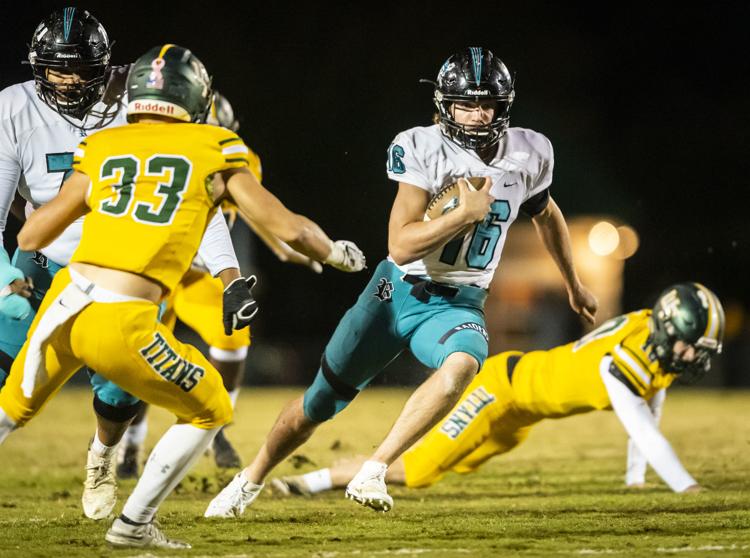 WestReaganFB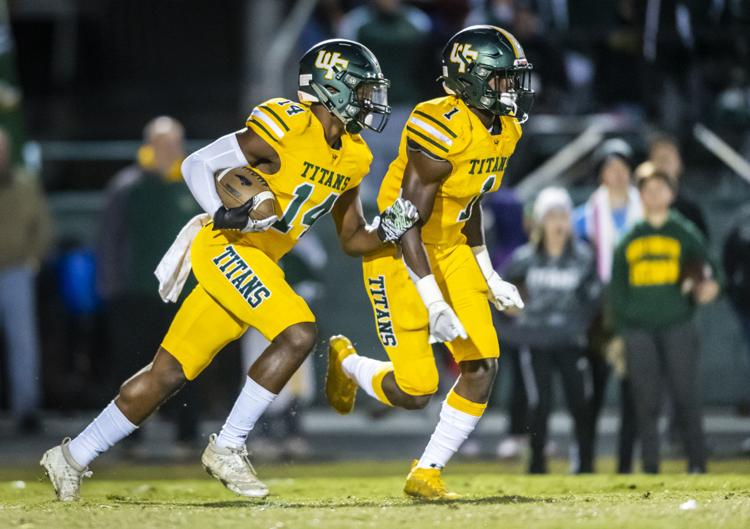 WestReaganFB
WestReaganFB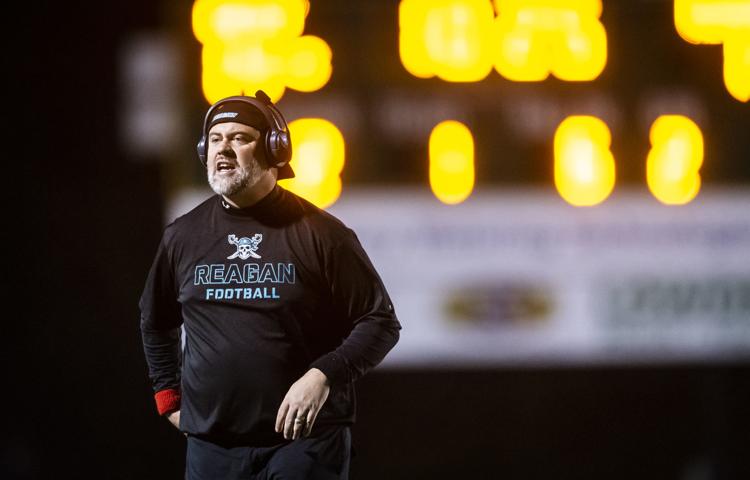 WestReaganFB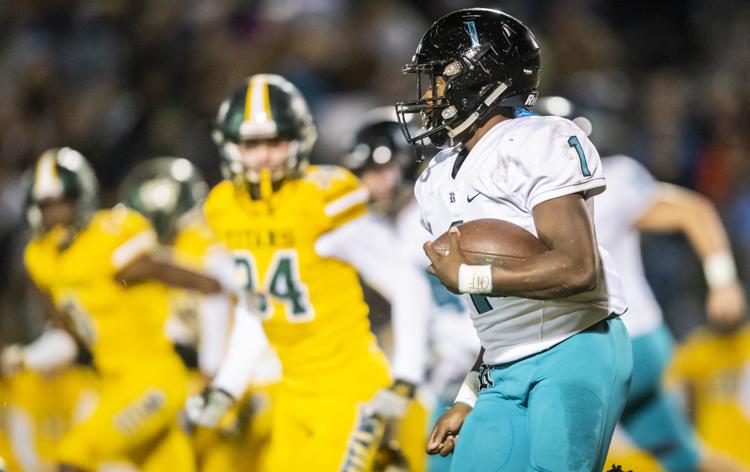 WestReaganFB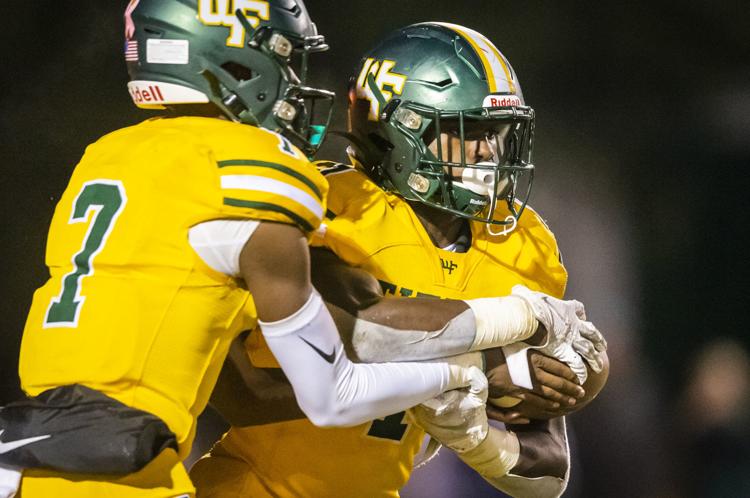 WestReaganFB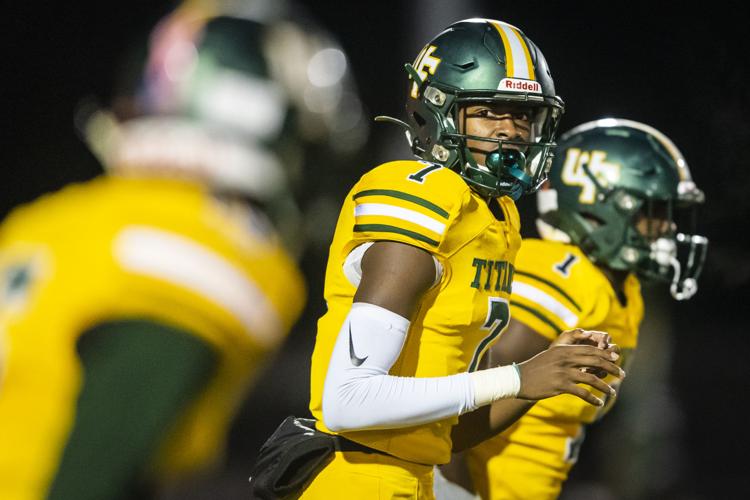 WestReaganFB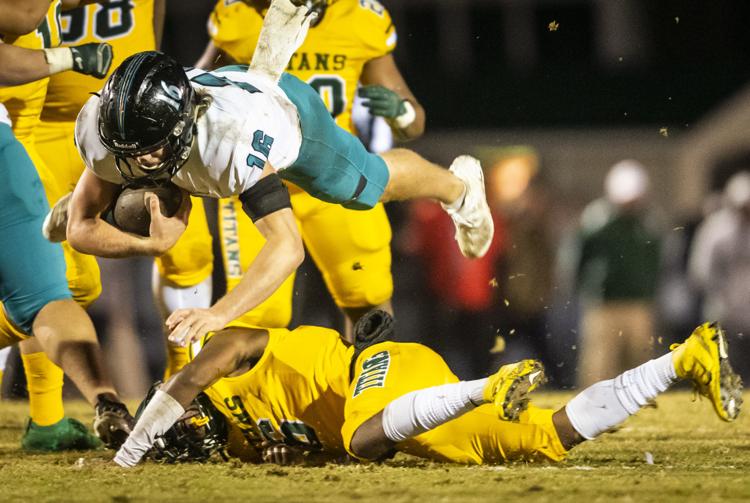 WestReaganFB
WestReaganFB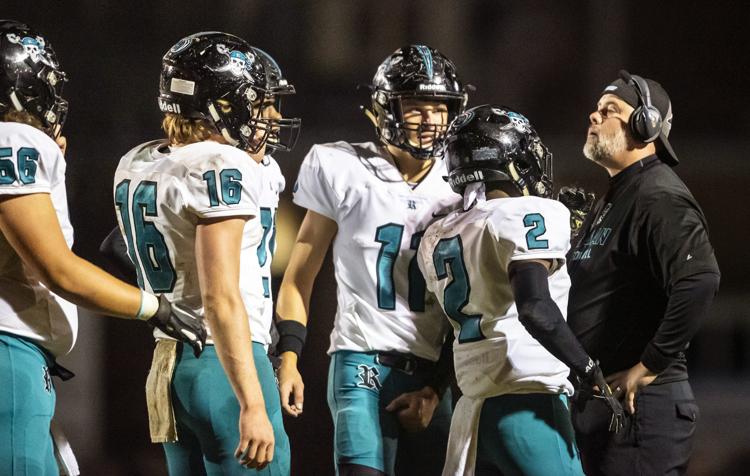 WestReaganFB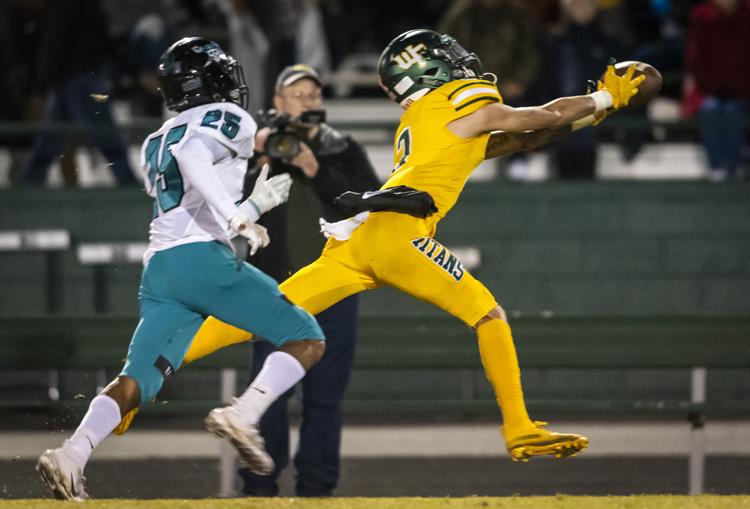 WestReaganFB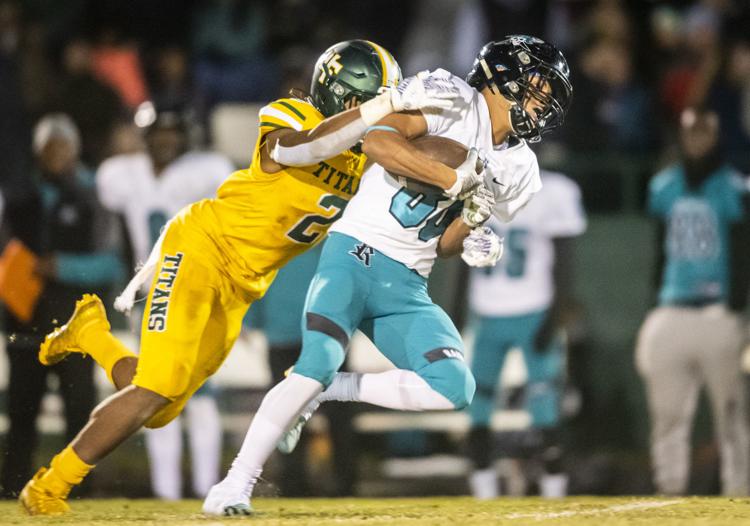 WestReaganFB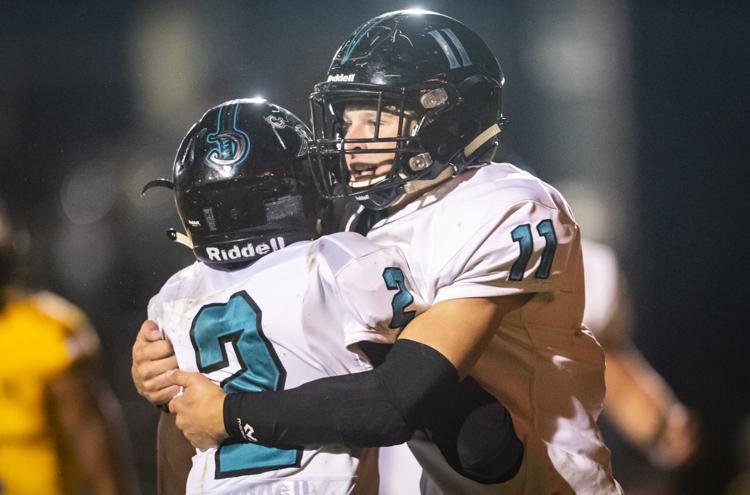 WestReaganFB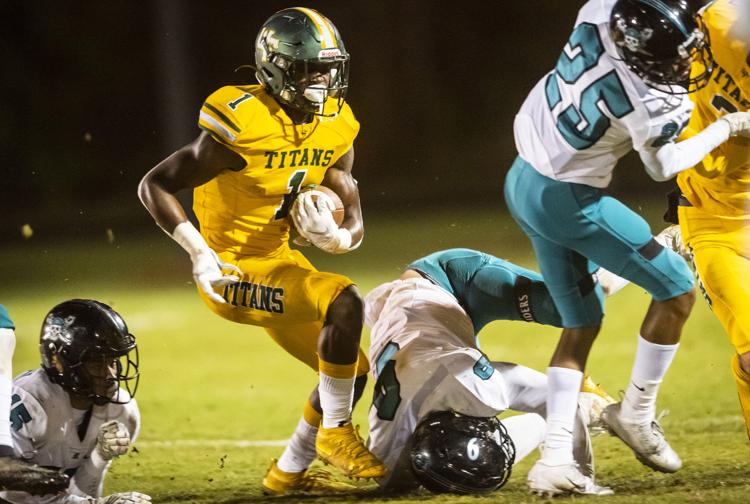 WestReaganFB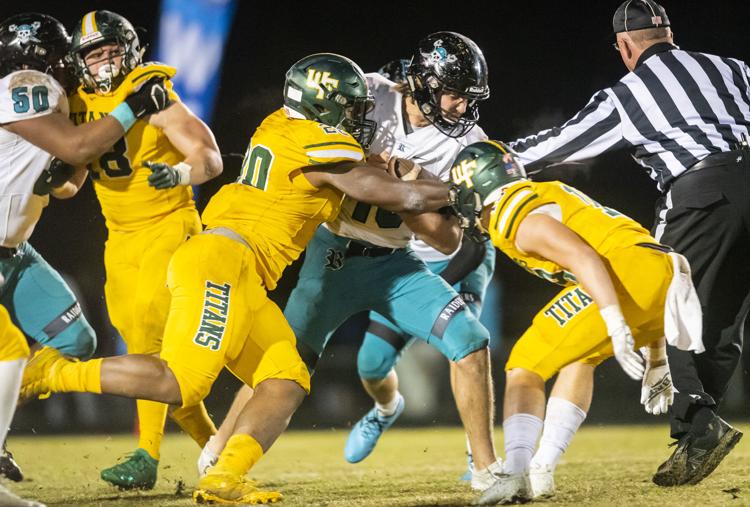 WestReaganFB