Editor's note: The Journal is shining the spotlight on high school senior athletes whose seasons were cut short because of the COVID-19 outbreak.
Abby Glazener has played on the Parkland girls soccer team the past two years. The midfielder, who will move on to study biology at North Carolina, was one of nine seniors with the Mustangs this season.
Glazener shared his thoughts in a Zoom conference. Here are the highlights:
Q: What are you missing most about school and soccer?
Answer: I think the thing I miss the most about school, specifically, is I'm in the IB (International Baccalaureate) program. So I've been with these same people since sixth grade, and so this was kind of our final step for our group of around 20 that I've been with. … I've been doing sports forever, and I also play three sports (swimming, volleyball and soccer) at my school. So it's kind of there, every single time I've been there doing school, and it helps me practice some time management and keep me always doing something — always busy. Not having that, and not being able to do anything in general, is really hard.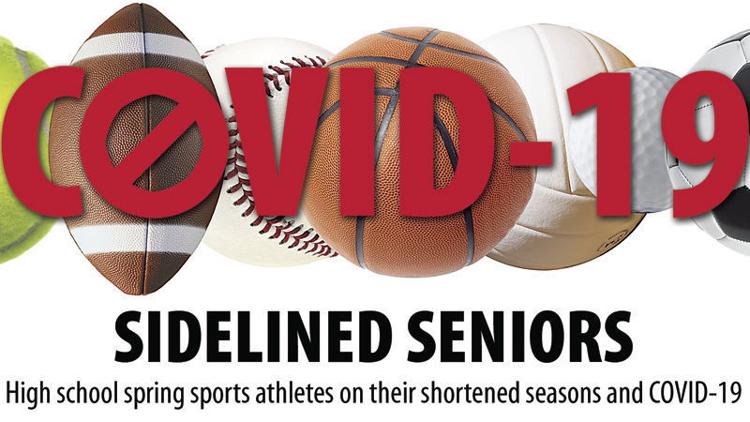 Q: How are you keeping busy and remaining fit?
Answer: My mom (Maria) and I have been working out around four times a-week with this new program we've been doing. And then my dad (Todd) and my mom have been either passing the volleyball with me or playing soccer with me in the backyard. And we've been taking my dog for a lot of walks.
Q: If you could have one thing back that COVID-19 has taken from you, what would it be?
Answer: I think it would just be to have closure for the rest of the year. Again, with my little group of people I've been with for so long, I think we were just so ready to close it off. We've been in IB for so long and it's just kind of like the last puzzle piece — that kind of, just, relief that we weren't going to have that anymore — because we're just kind of stuck here in no man's land until this passes.
Q: What were a few of your goals throughout senior year, and were those altered?
Answer: For soccer, specifically, we wanted to get to the playoffs. So, last year, we were really close. Parkland hasn't been in a really long time. … We were just really excited to get to play all of our conference teams again. We were going to set goals of how many we wanted to win. We didn't play even our first conference game — they were all nonconference, the first five or so we played. For me, academically, I wanted to get the IB diploma. That's still an idea. We're going to have predicted grades, but it's not like I can fully do everything I could in my power for all the exams I was going to have to take in May.
Q: Who's the person you couldn't get through this without?
Answer: That would definitely be my parents. I am an only child, so I don't really have any other siblings and no one else to talk to. So, during this quarantine, I've been stuck here with my parents. Also, my grandmother — she comes to every single one of my games to see me play. So, just not being able to see her for a long time has been really hard. But we've been communicating elsewhere.
Q: What have you seen, heard or done during this difficult time that's made you smile?
Answer: I'm really passionate about marine biology, and so my dad sent me this article recently about how Florida and Georgia beaches have actually been filled with more sea turtles since they've been closed. There's been a lot less plastic pollution. I think that's made me smile that, although we're stuck in quarantine, our world is slightly healing. That would be the best thing.