It was a goal that Coach Billy Martin felt was attainable for the Reynolds boys basketball team. The Demons hadn't won a conference title in well over a decade.
That trophy, its faded finish lit by several overhead lights, dated to the 2006-07 season. It's in a glass case — one of several near the entryway to Bryson Gymnasium. It sits among conference plaques, state titles and plenty of awards from ages ago.
But Martin was confident that another was in the cards this year — finally. The Demons set that goal before the season.
Reynolds, in front of a rowdy home crowd on Tuesday, cleared the bar set months ago. The Demons, who came in as the top team in the Central Piedmont 4-A, defeated Glenn 76-61 with Tyreik Leach scoring a game-high 26 points, to take the conference title. Caden Davis pitched in with 16 as Tobias Johnson and Jaben Mars, two of the team's four players honored on senior night, added 13.
At the final buzzer, some from the student section rushed the court, celebrating the Demons (14-8, 8-1 Central Piedmont 4-A).
Senior Gavin Becker applauded, doling out a few high-fives. Davis, a junior, smiled. Martin said he laid out the scenarios to his team in a pregame talk.
"I just told them, 'Here's a great opportunity to get the revenge on a team that beat you,'" Martin said. "Also, you've got a lot on the line — it's senior night. There's a chance to win a conference championship.
"There's a lot on the line. And, you know, I told them, 'I shouldn't even have to motivate you to play tonight.' "
Reynolds' only conference loss was just a few weeks ago in Kernersville. Glenn, which locked up second place in conference standings with a win over Davie County last week, defeated the Demons 87-80 in overtime on Jan. 24. Reynolds then went on a four-game win streak leading up to Tuesday night's rematch against the Bobcats (13-10, 6-3).
"After that, we were blowing teams out because we were mad we lost to them in overtime," said Leach, whose team next faces East Forsyth on Friday before conference tournament play begins.
Reynolds took its final lead just before halftime — a 10-1 run starting with a Davis 3-pointer with 2:05 on the clock. Johnson made a basket that put the Demons ahead 35-34 with less than a second left.
"You know, we always talk about this being a game of runs. And they made the first, second and third," said Coach Johnathan Gainey of Glenn. "They got their lead, and we started playing catch-up at the end of the third quarter on up into the fourth.
"We were hoping we could make a big run, like we did in the last game, but tonight it didn't happen for us."
Johnson, in his third season on Reynolds' varsity, said the season's journey is far from finished.
"Moving forward, we know and we can see what kind of team we are — the capabilities we have, and the potential," he said. "Now, it's just building off this."
Reynolds;16;19;20;21;—;76
Glenn: Zion Dixon 15, Julius Reese Jr. 11, Yorel Harris 9, Jeremiah Scales 6, Davionta Moses 6, Sterling Vaughn 6, Micah Gainey 5, Anthony Davis 2, Daniel Napper 1.
Reynolds: Tyreik Leach 26, Caden Davis 16, Tobias Johnson 13, Jaben Mars 13, Tre'von Murphy 7, Ahmon Lumpkins 1.
Records: Reynolds (14-8, 8-1 Central Piedmont 4-A), Glenn (13-10, 6-3).
-- HIDE VERTICAL GALLERY ASSET TITLES --
Reynolds Glenn Boys Basketball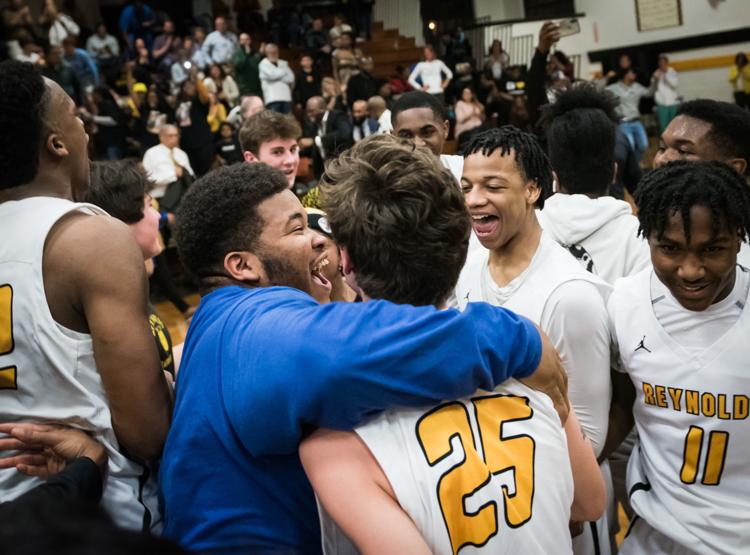 Reynolds Glenn Boys Basketball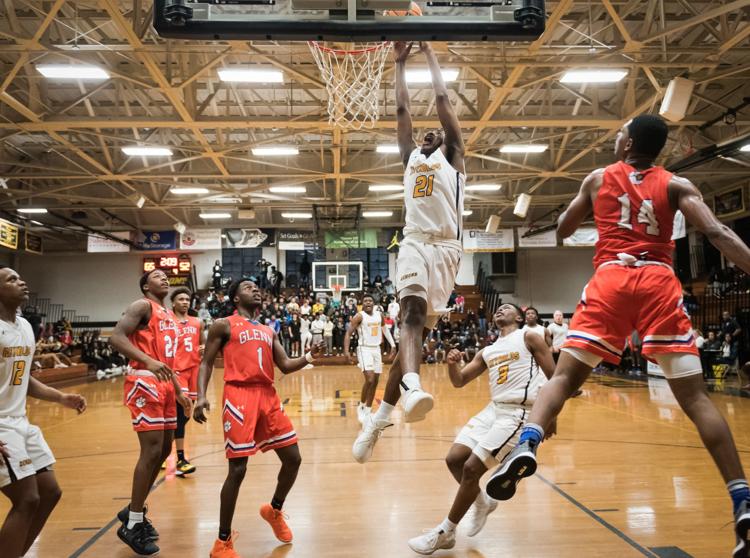 Reynolds Glenn Boys Basketball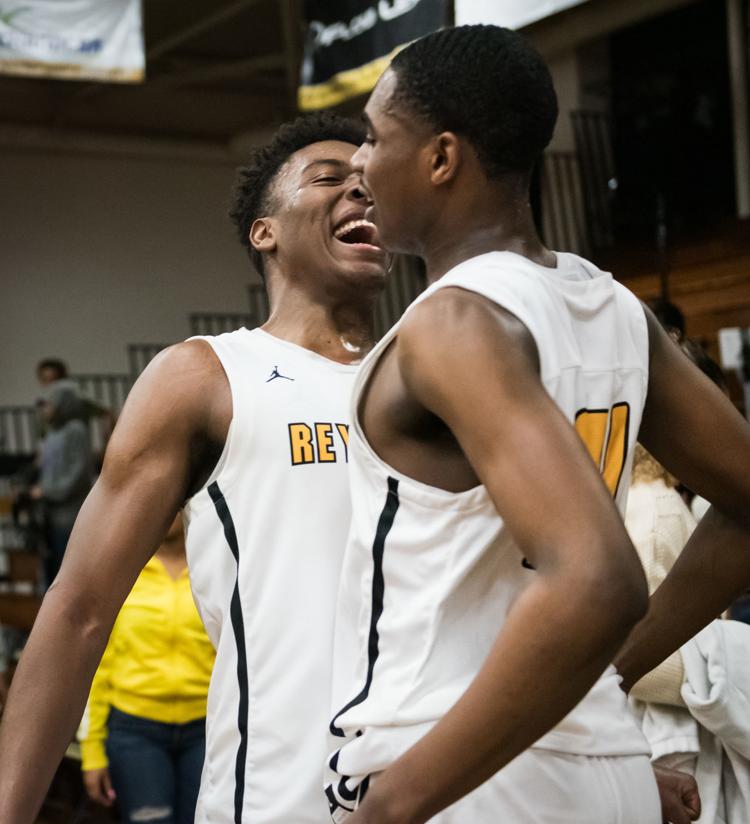 Reynolds Glenn Boys Basketball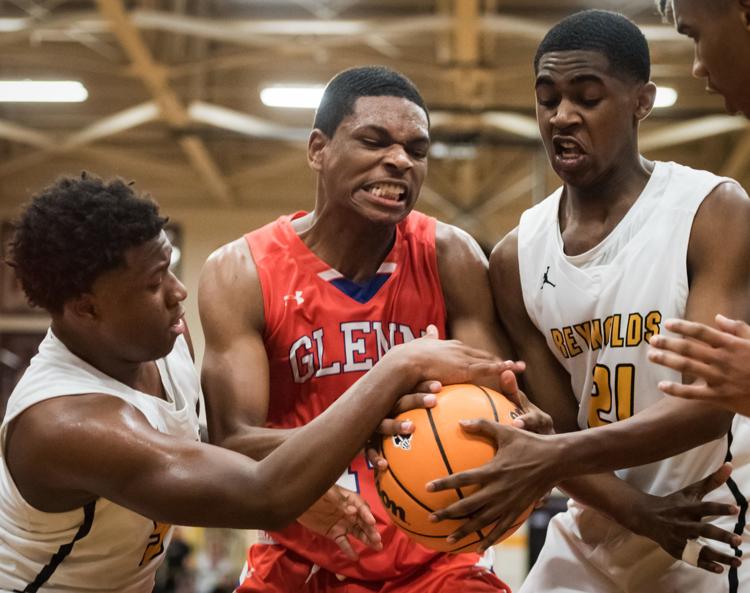 Reynolds Glenn Boys Basketball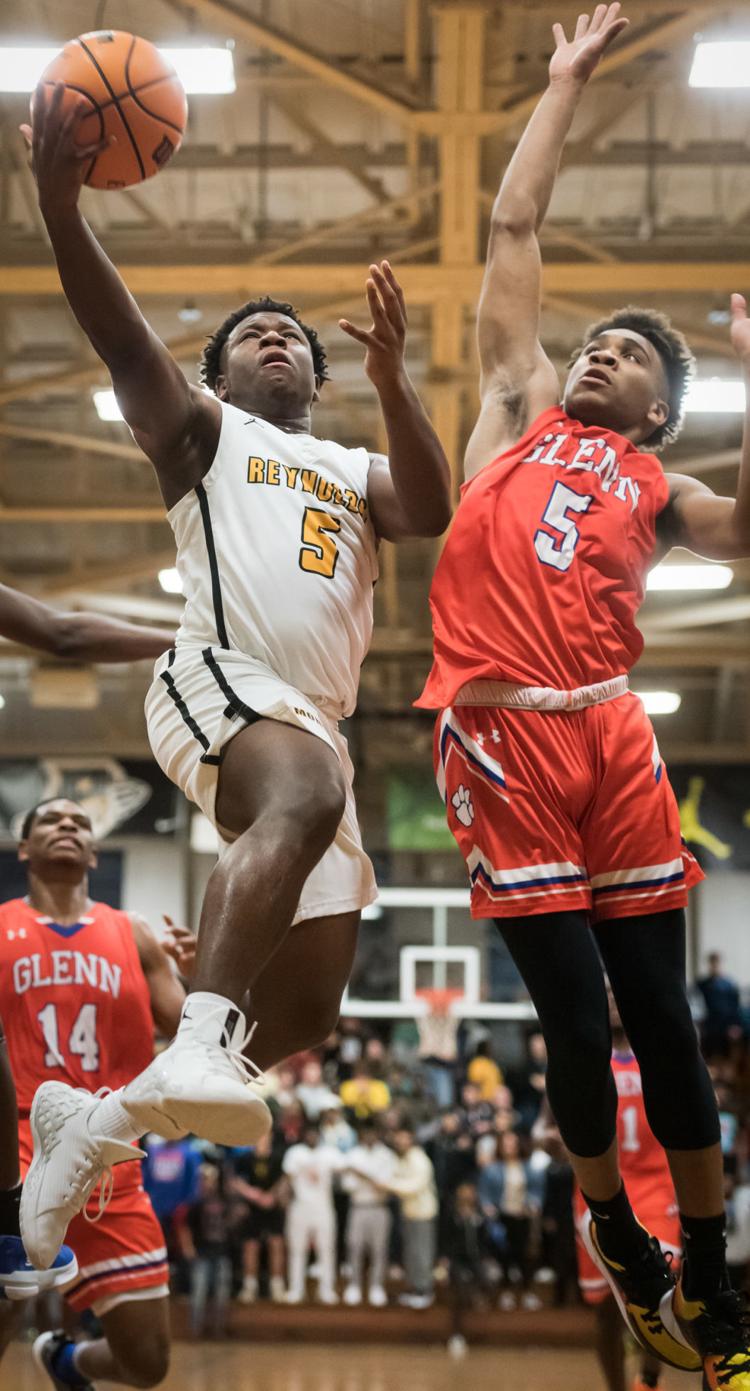 Reynolds Glenn Boys Basketball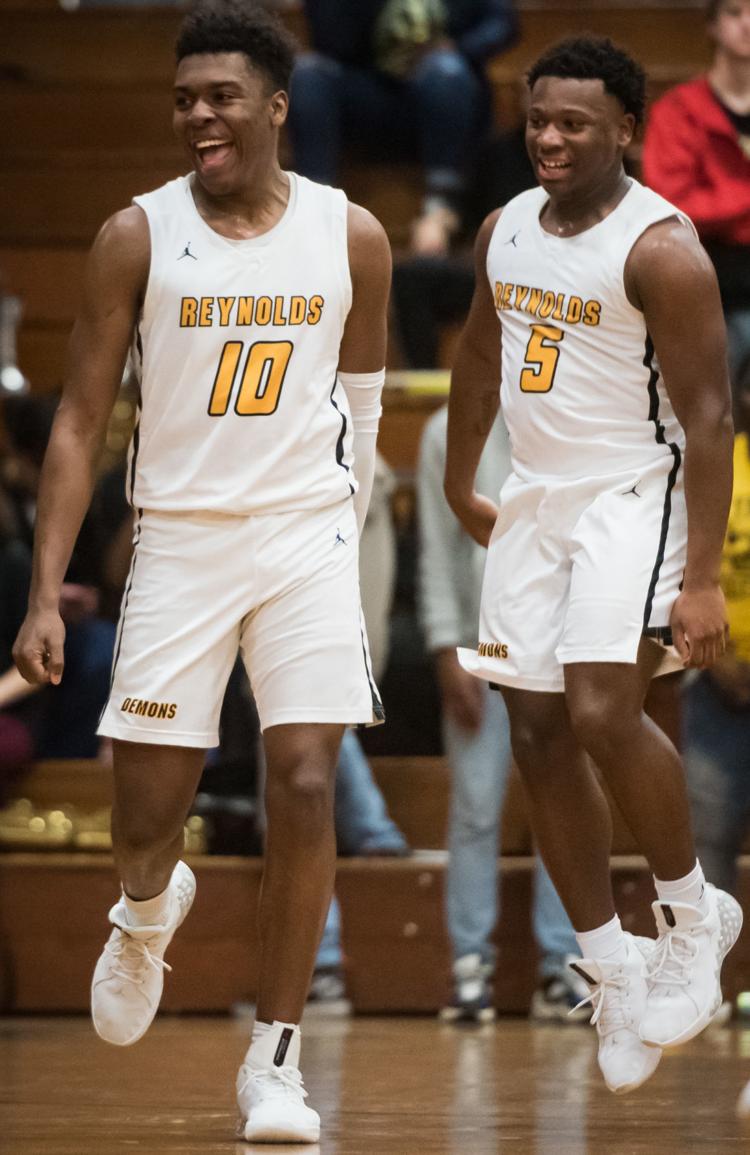 Reynolds Glenn Boys Basketball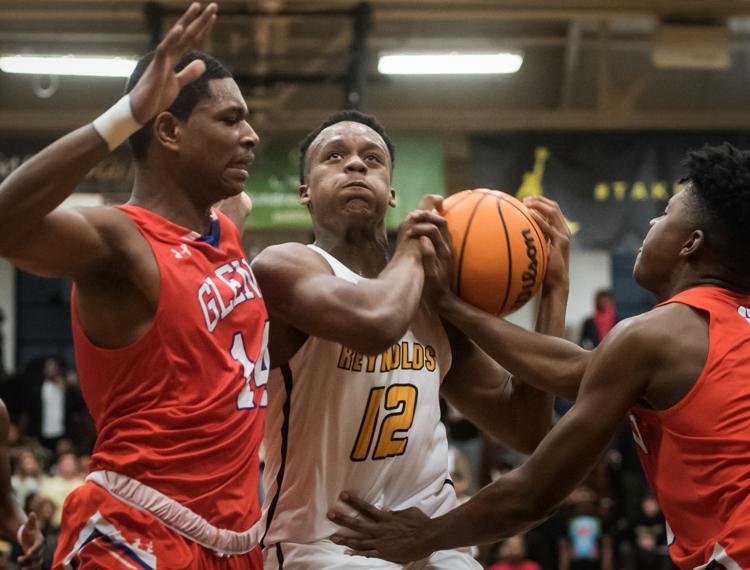 Reynolds Glenn Boys Basketball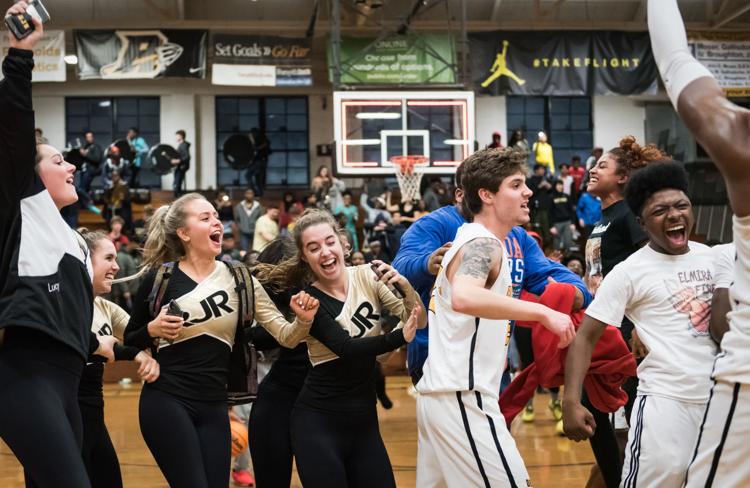 Reynolds Glenn Boys Basketball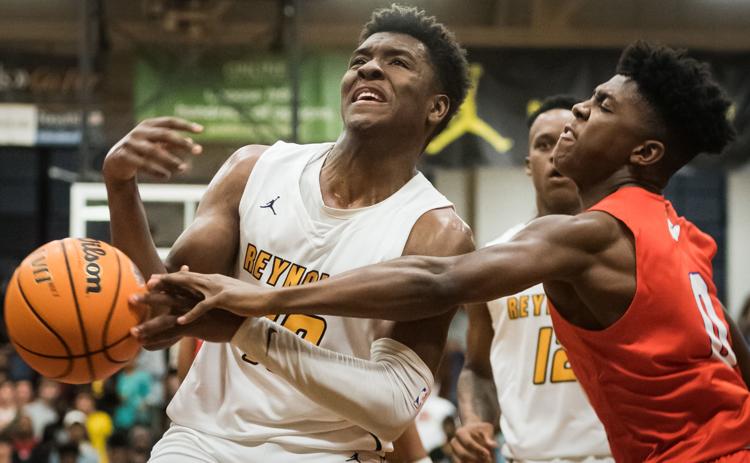 Reynolds Glenn Boys Basketball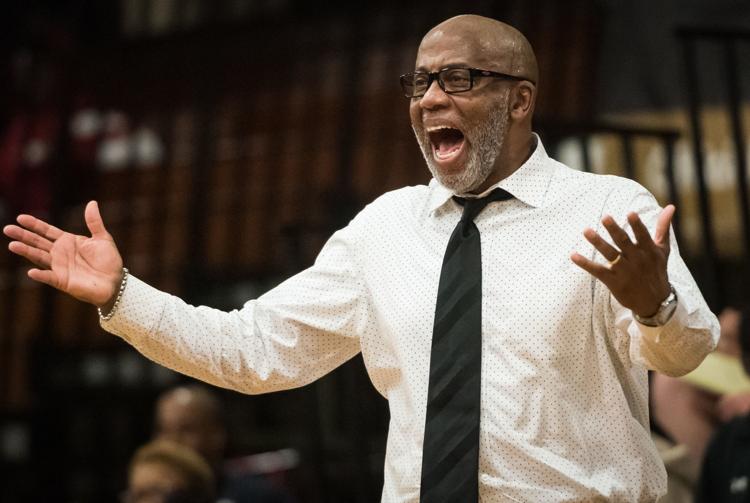 Reynolds Glenn Boys Basketball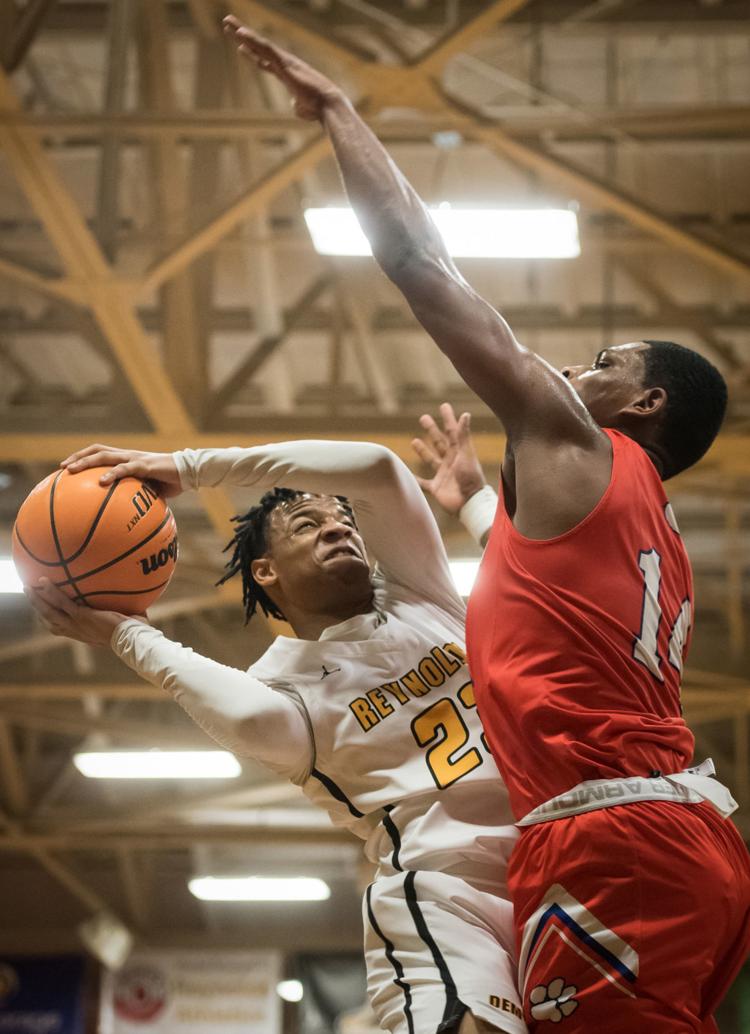 Reynolds Glenn Boys Basketball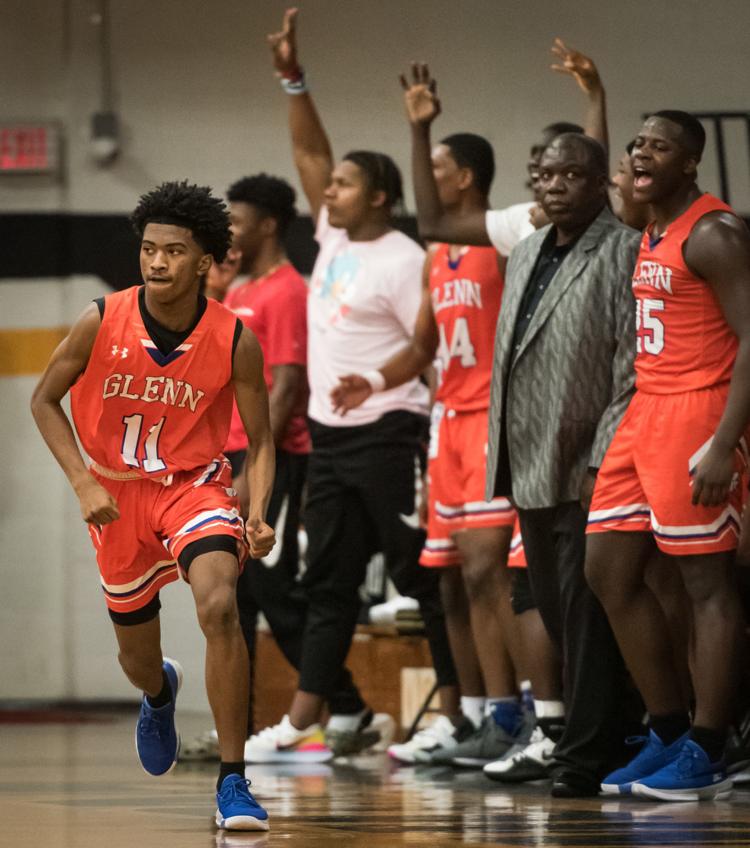 Reynolds Glenn Boys Basketball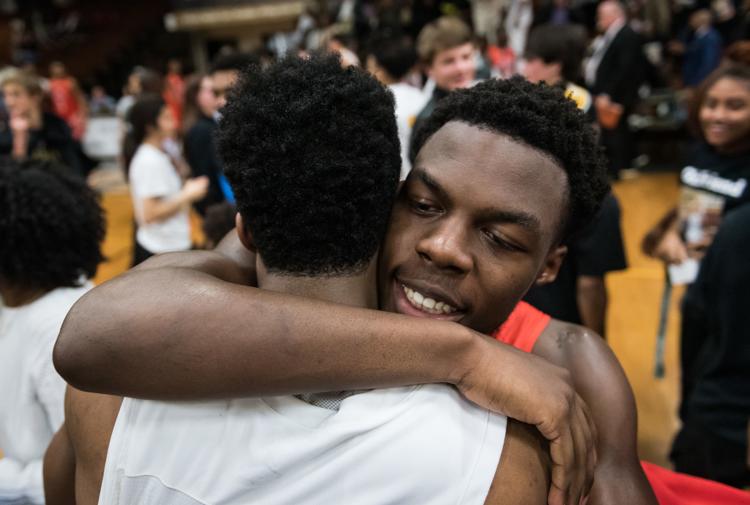 Reynolds Glenn Boys Basketball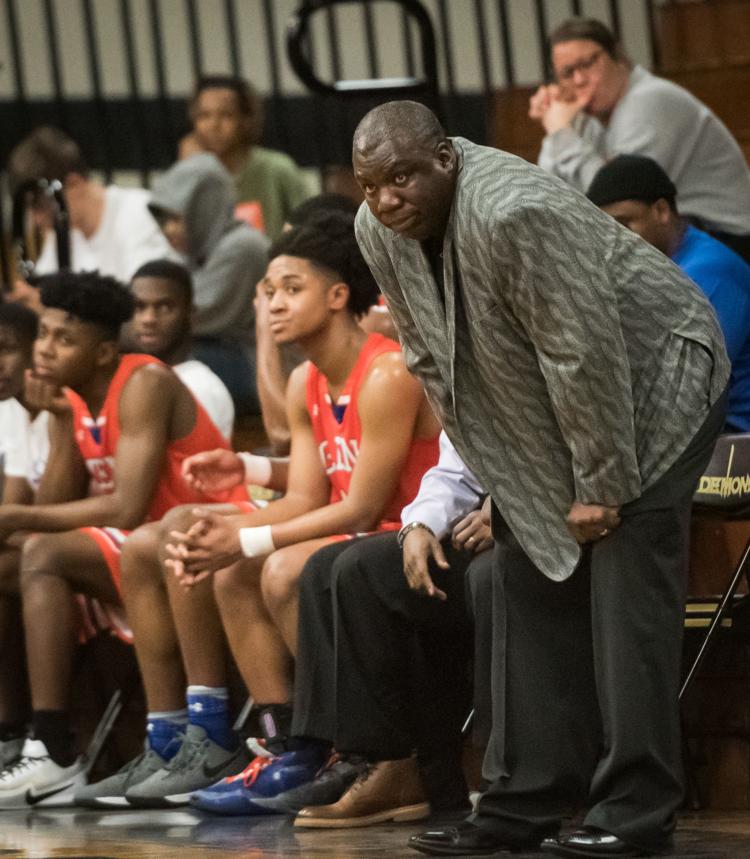 Reynolds Glenn Boys Basketball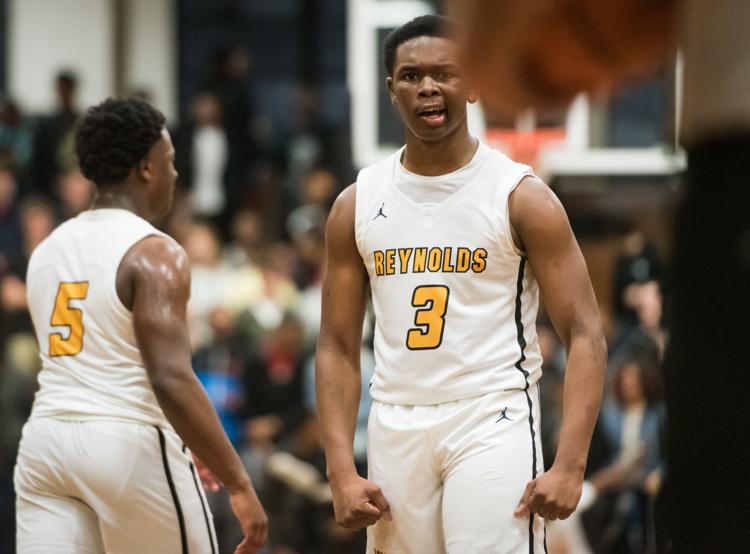 Reynolds Glenn Boys Basketball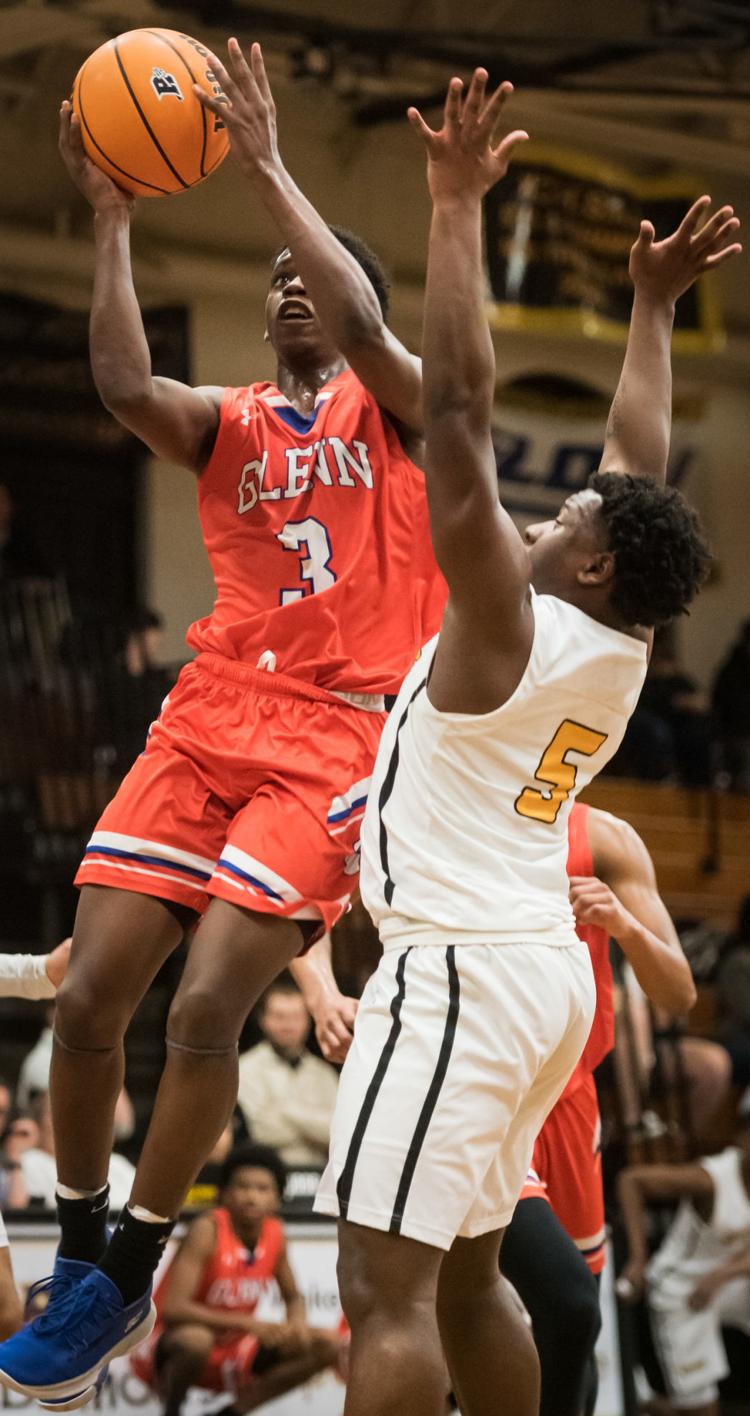 Reynolds Glenn Boys Basketball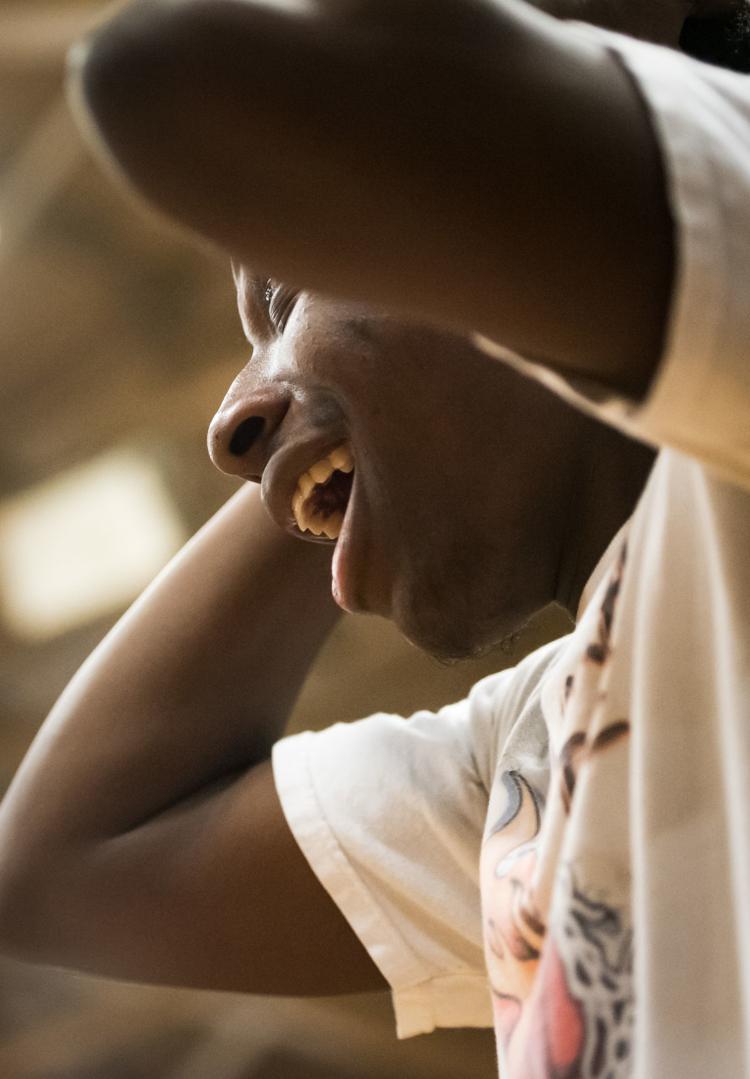 Reynolds Glenn Boys Basketball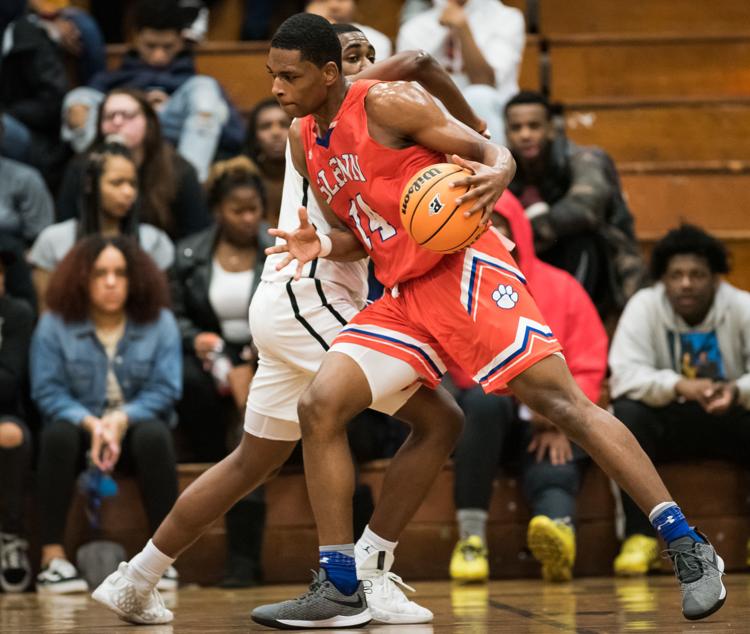 Reynolds Glenn Boys Basketball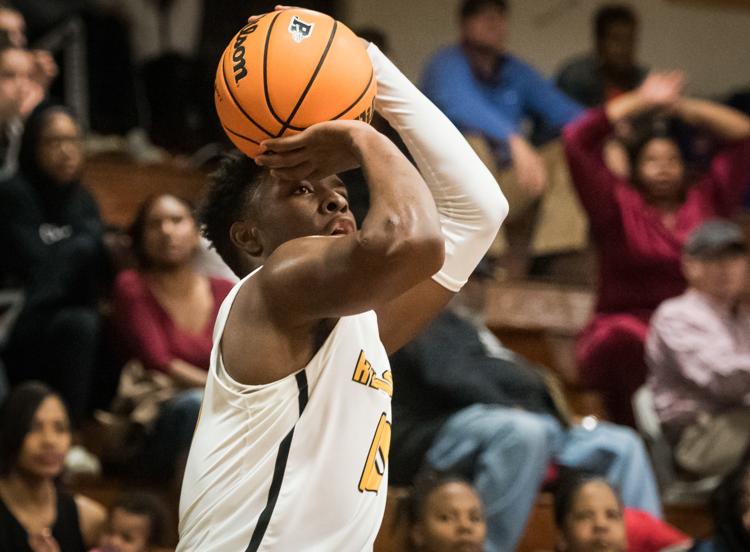 Reynolds Glenn Boys Basketball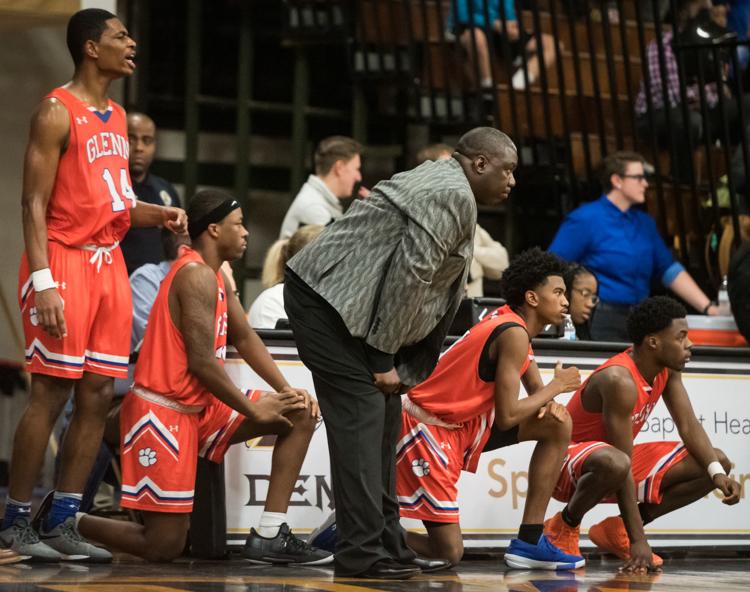 Reynolds Glenn Boys Basketball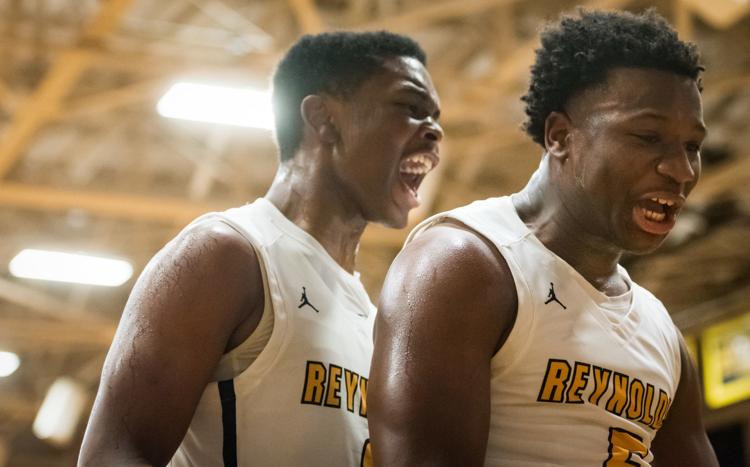 Reynolds Glenn Boys Basketball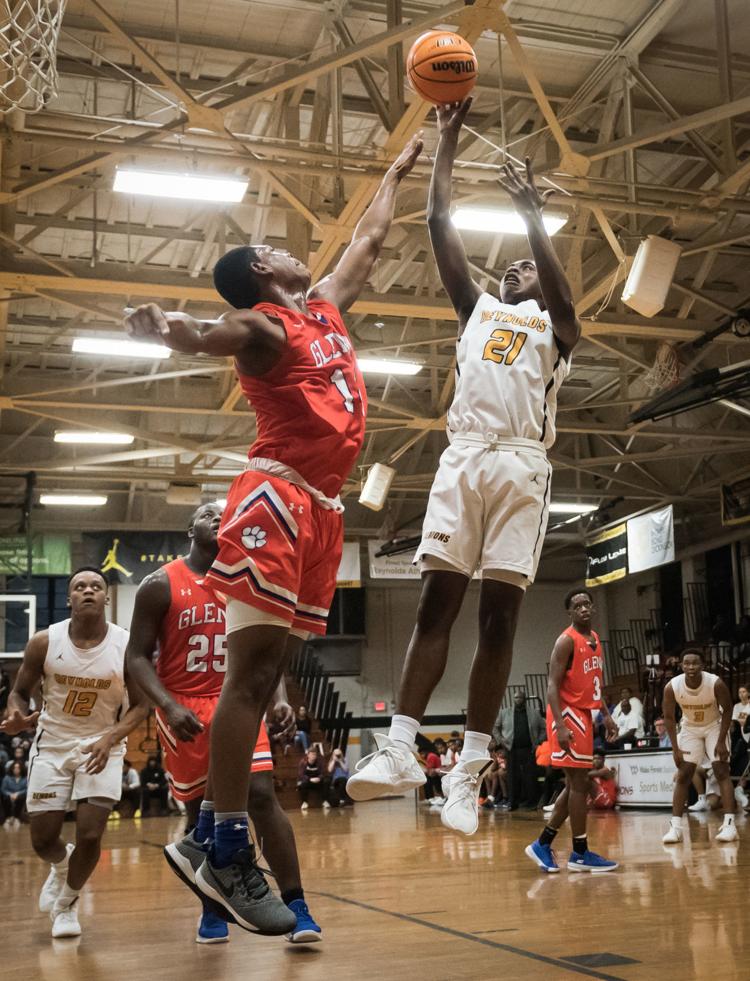 Reynolds Glenn Boys Basketball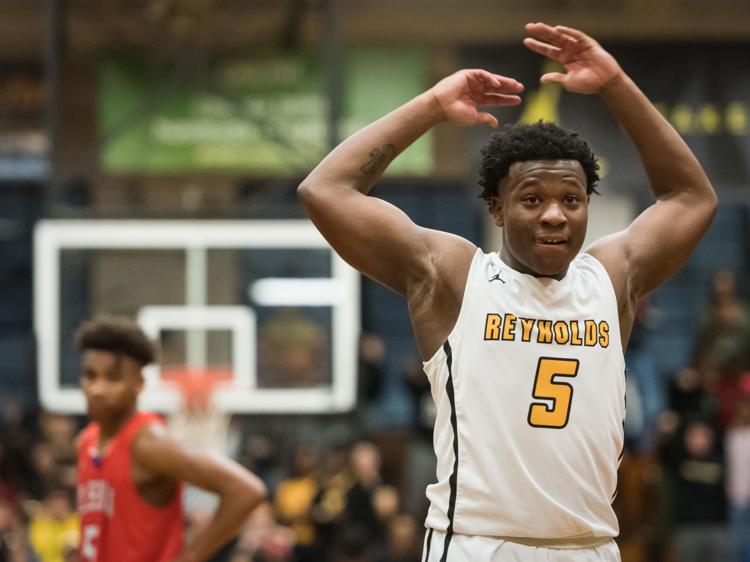 Reynolds Glenn Boys Basketball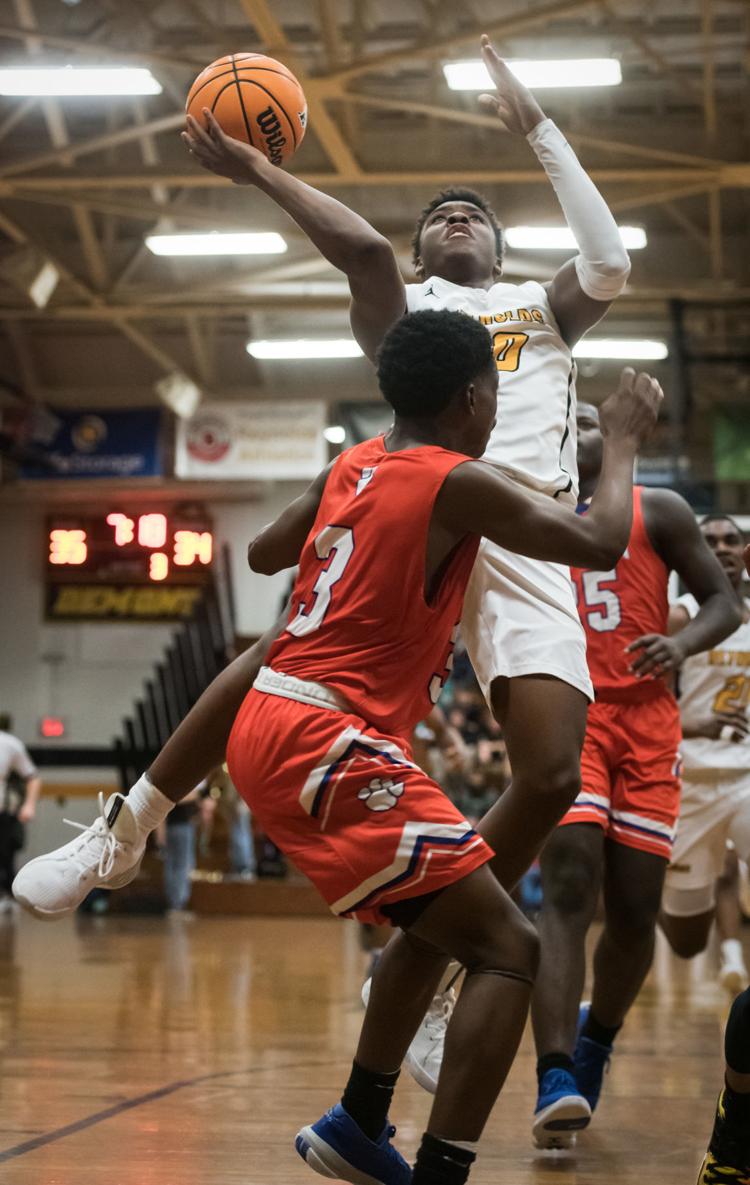 Reynolds Glenn Boys Basketball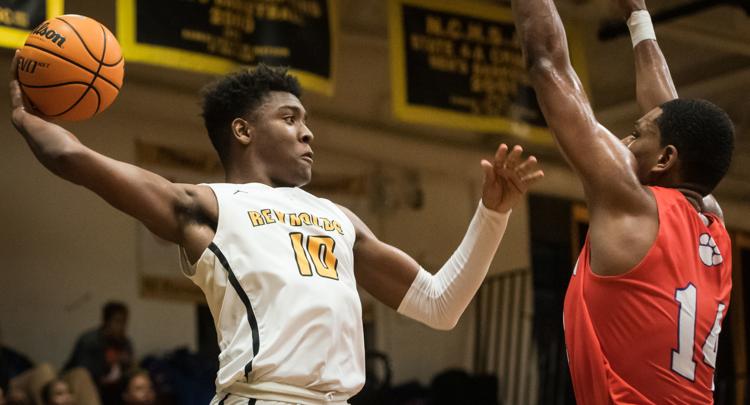 Reynolds Glenn Boys Basketball
Reynolds Glenn Boys Basketball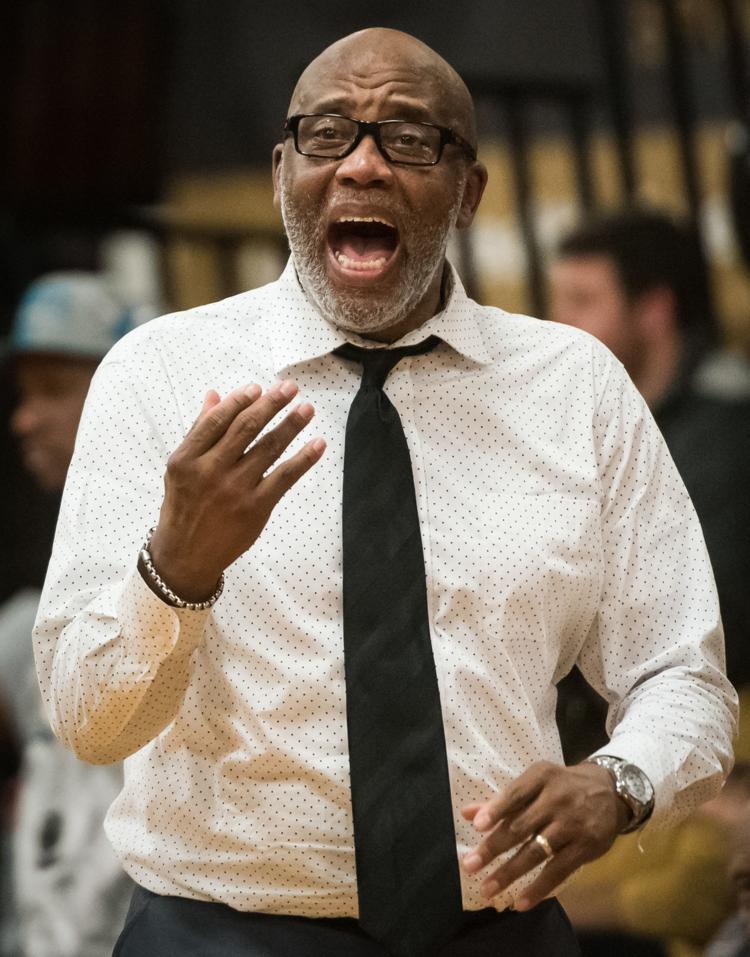 Reynolds Glenn Boys Basketball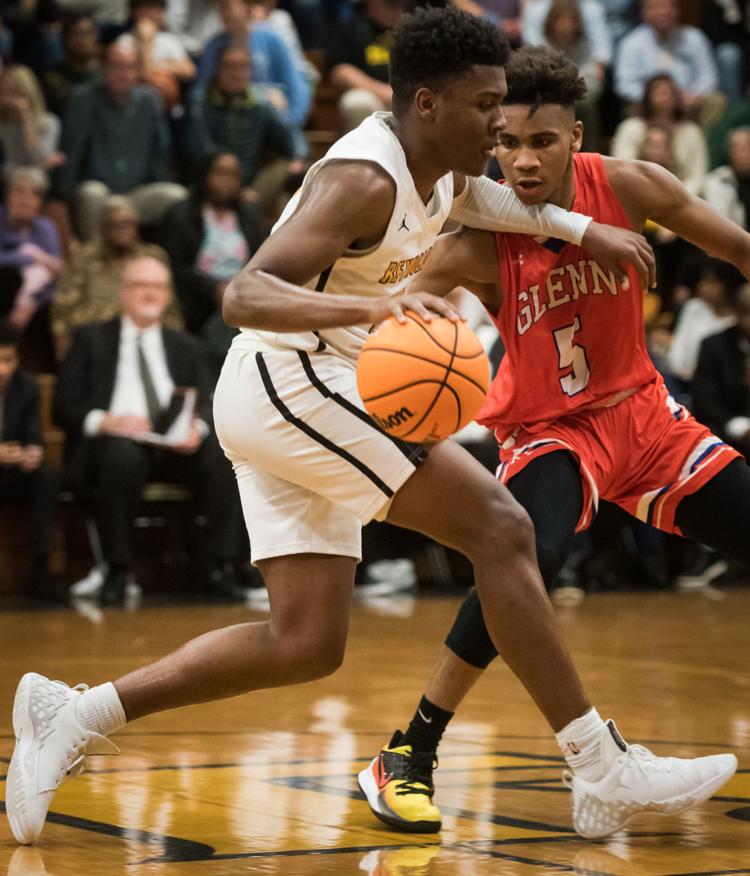 Reynolds Glenn Boys Basketball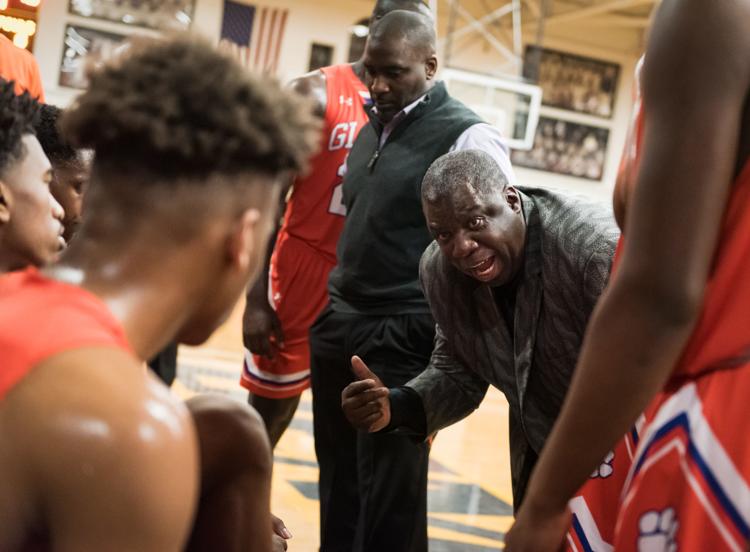 Reynolds Glenn Boys Basketball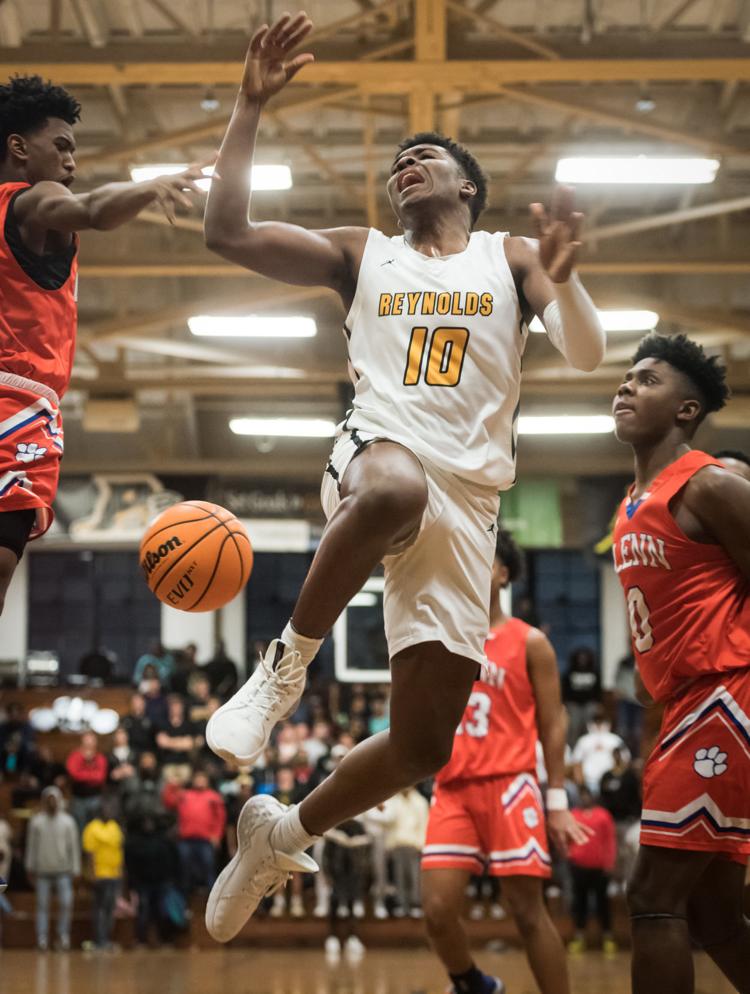 Reynolds Glenn Boys Basketball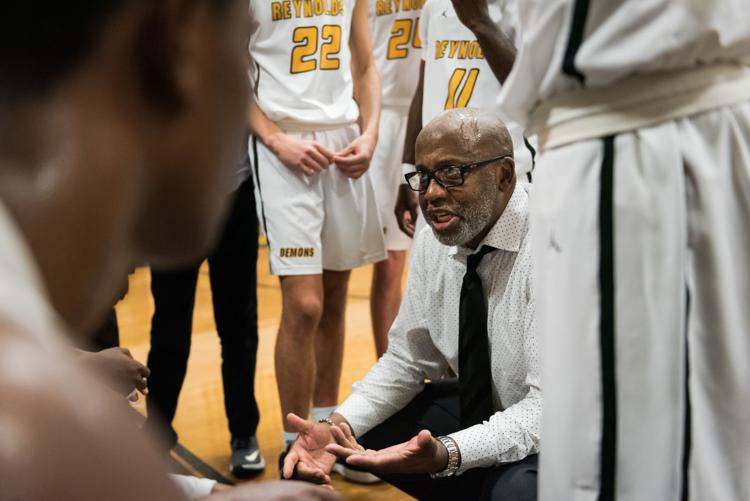 Reynolds Glenn Boys Basketball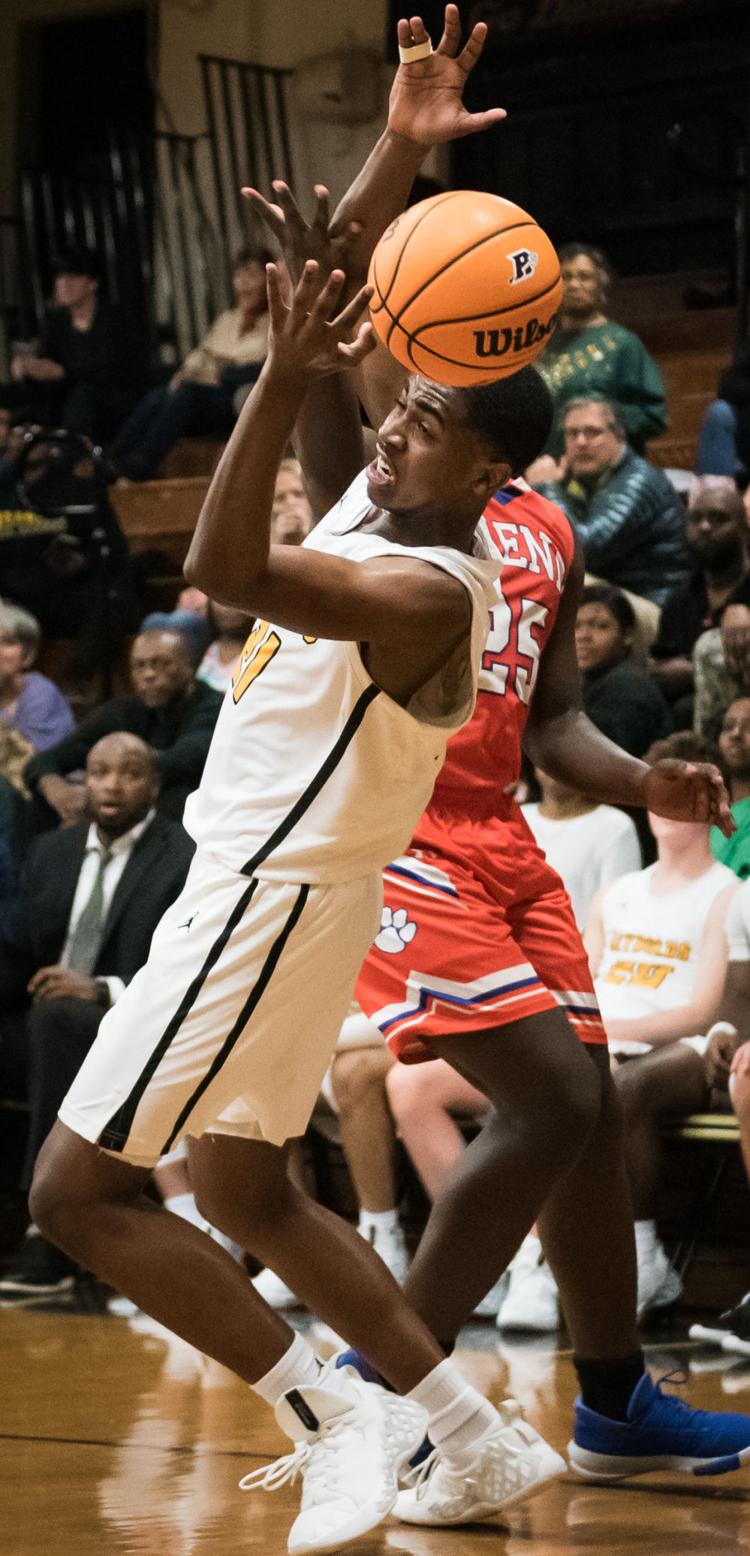 Reynolds Glenn Boys Basketball