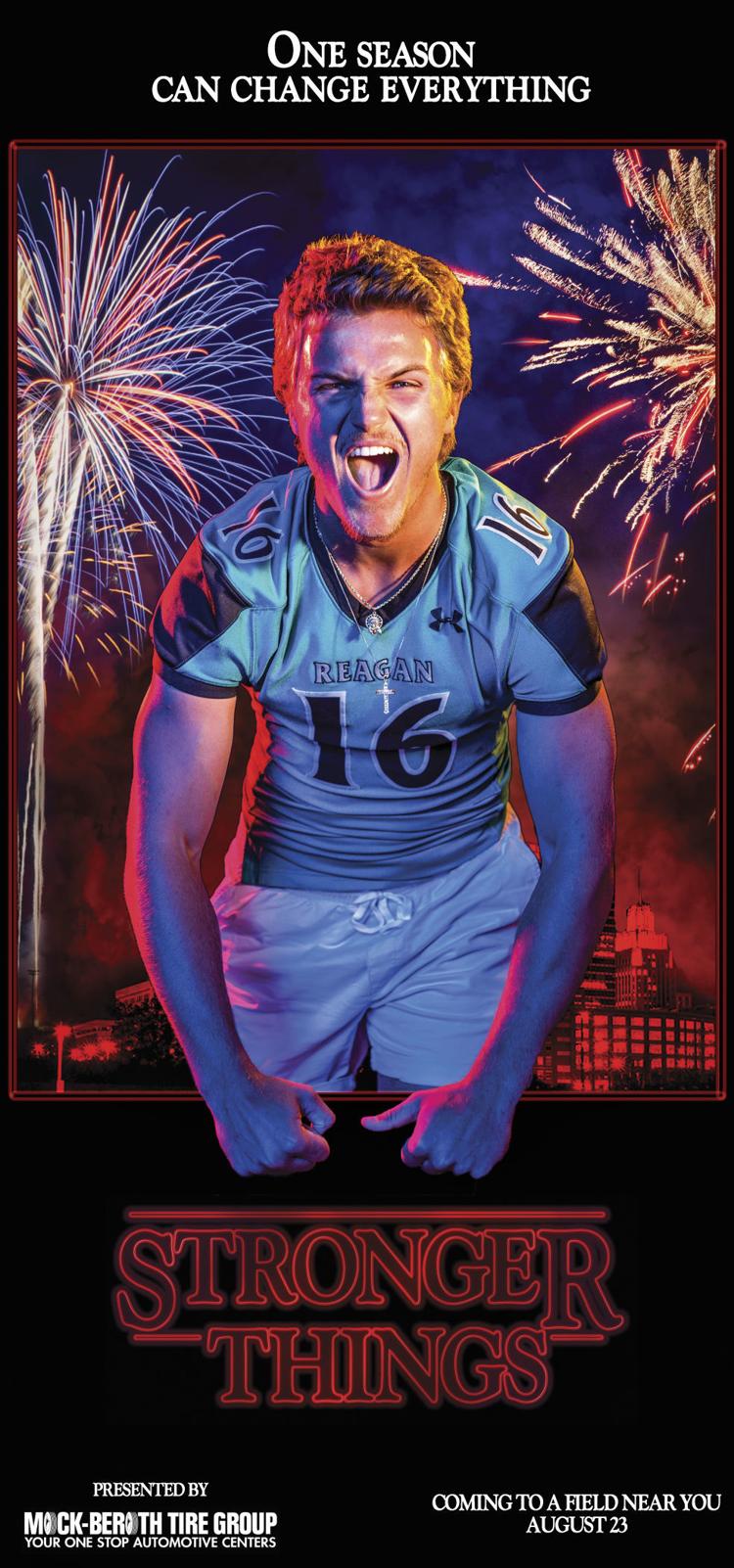 The words Gabriel Hollingsworth had waited more than a decade to hear had finally arrived. He heard them during a hallway meeting on May 7 — a Tuesday roughly a month before the end of his junior year.
Hollingsworth can paint a vignette of that moment when a hope he's fostered since age 5 became a dream fulfilled. A sense of relief and excitement can be heard in his voice as he recalls the story.
Hollingsworth, now a rising senior and starting quarterback on the Reagan football team was called out of class that Tuesday and was met by Coach Josh McGee of Reagan. Hollingsworth, rated a 3-star prospect per 247Sports, assumed it was the start of yet another visit from a college recruiter.
It was understandable. Plenty of representatives from Division I programs walked through the doors of the high school that spring. The list included Elon, Syracuse, Charlotte, Coastal Carolina, James Madison, Western Carolina and Howard. Ivy League programs such as Harvard, Cornell, Yale and Columbia had also visited Pfafftown.
Hollingsworth remembers fixing his hair and taking a second to wipe his hands, making sure they were dry.
This time, however, it wasn't face time with a college coach. McGee stood in the hallway to break the news that Hollingsworth received a scholarship offer — the first since being named the Raiders' starter in 2016. And it came from Southern Mississippi.
Hollingsworth promptly gave McGee a hug.
"You know, it hadn't happened yet. And before the offer, obviously, there's that little bit of stress of, 'Man, what if I don't get an offer?' — that kind of deal," Hollingsworth recalled. "Then you get the first one, and I freaked out. I must've ran around the school about 25 times before I went back to class."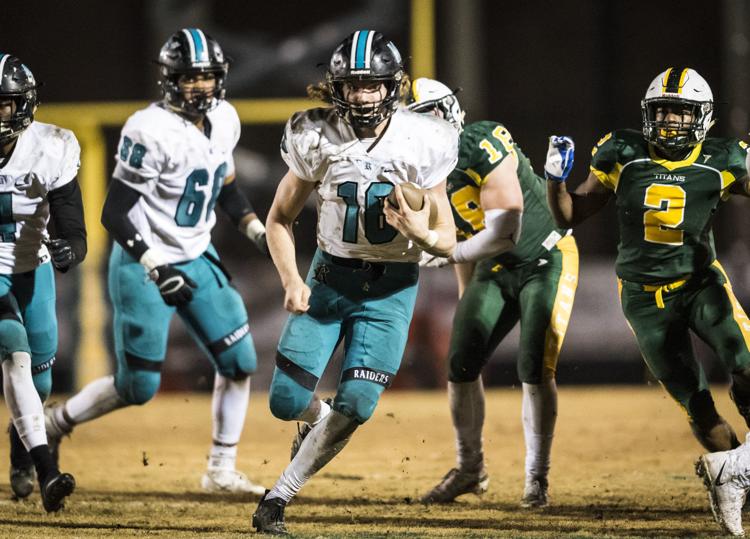 On May 15, an offer from Yale followed. Then another from Columbia came a day later.
Cornell became the latest to extend an offer in July — four in total for Hollingsworth, who is wanted as a quarterback. He finally decided on Columbia, verbally committing on Aug. 1 to the Lions.
That rush all came after Hollingsworth's first full season in 2018 behind the Reagan offensive line — his "rookie" year as Kevin Shelf, a defensive backs coach, called it. Injuries gave the now 6-foot-3, nearly 210-pound standout his opportunity to start, later taking an ugly turn that he thought would likely hinder his chances of a scholarship.
'One of the worst experiences of my life'
Hollingsworth's promising career bottomed out in a hurry — at least, temporarily. He played in eight games his freshman year, before transitioning into an offseason that quickly became his downfall.
That day came in August 2017. According to McGee, the Raiders were scheduled to participate in a jamboree at Overhills High School in Spring Lake, which is just north of Fayetteville.
It was a roughly two-hour bus ride, and McGee wanted to make the most of the trip. He also set up a scrimmage with Fayetteville Cape Fear.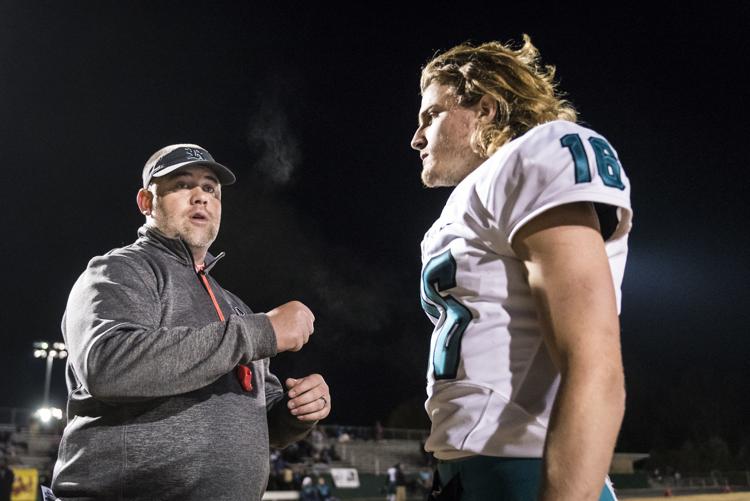 Two plays into the scrimmage, Hollingsworth sustained an injury that would ruin any hope of playing every game during his sophomore year. He recalls running a naked bootleg, eventually hit by Colts' defensive end.
Hollingsworth remembers being jolted backward and said he was caught "at a weird angle." The move tore a ligament in his right ankle, which took about eight weeks to heal — five of those were spent in a walking boot.
When the collision occurred, trainers initially thought Hollingsworth sustained an ACL injury. According to McGee, that sudden instance was muddled with worst-case scenarios.
"We had just had a conversation — both teams and referees — about not hitting the quarterback," said McGee, who played quarterback at Winston-Salem State from 2001 to 2004. "For me, personally, it was the biggest gut punch I've felt coaching football. I instantly felt sick to my stomach. It was one of those deals where I almost said, 'Hey, guys, let's pack up the bus and let's go back home.'
"I mean, you felt bad for him. You felt bad for his family. You felt bad for the football team because that's a blow."
The injury, however, didn't keep Hollingsworth from being at pracitce. It just meant he had to get creative.
Hollingsworth brought a small swiveling stool to daily practices much of that season. At the time, crutches were necessary. He sat close enough to where he could yell at teammates during offensive drills.
By the time Hollingsworth was allowed to stand, passing on the sidelines became a regular occurrence. Whenever Sage Costen, a senior kicker at the time, wasn't needed on the field, the pair repeatedly threw a football.
There Hollingsworth stood — a fully-immersed quarterback forced to sit out.
"It was awful," Hollingsworth said. "It was up there with one of the worst experiences of my life. That's my thing — I love football. Like, I'm a football player when it comes down to it. I think it's the best game ever created.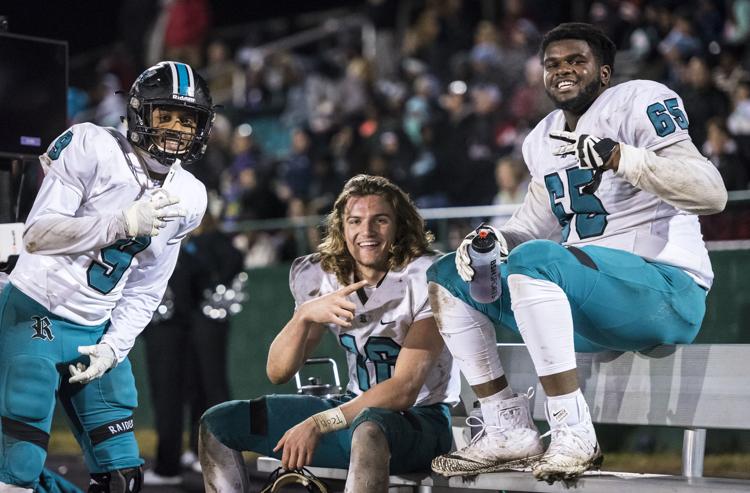 "It definitely fortified my love for the game. Some people are like, 'Man, I could sit here and watch this and think I don't need this in my life.' But I was sitting there at practice itching to do anything. Like, I would hold the ball for the kicker. I just wanted anything to be on the field.
On Hollingsworth's birthday, however, he received the best gift of all.
A road game against High Point Central on Sept. 29 became his chance for redemption. Hollingsworth returned to his spot at quarterback, contributing to a 33-22 victory for the Raiders.
"It was the perfect culmination — birthday, everybody's there, the stands were as full as they get — and I get to do what I love after not being able to do it for (eight) weeks," Hollingsworth said. "I was just smiling the whole day in school. Like, I was just ready to gear up and drive over there."
A devastating blow was finally in Hollingsworth's rearview mirror. Still, the time off left his legs weaker.
He eventually met with Coach Richard Burton, a defensive coordinator who also trains sprinters for the Reagan track and field teams during both indoor and outdoor seasons. Hollingsworth found a new sport — one that benefitted his love of football.
He competed in the 400-meter dash, along with the 4x400-meter relay. Hollingsworth was on the "B team," as he pointed out, for the 4x100 and 4x200. As a junior, he competed in the long jump.
Hollingsworth changed his diet as well. After the injury, he weighed 170 pounds. He began eating roughly 6,000 calories per day — including mayonnaise and plenty of protein shakes.
He also lifted weights with both the football and track teams. According to Hollingsworth, he weighed about 200 pounds when summer workouts began for football.
It culminated in a record year as a junior in 2018, despite dislocating his shoulder. He played the full season.
Hollingsworth passed for 1,413 yards and 14 touchdowns with just four interceptions, as the Raiders finished 8-5 with a second-round appearance in the NCHSAA Class 4-AA playoffs — the first postseason appearance for the team since 2015. That brief run came to a halt in a 49-7 loss to Richmond County on Nov. 23, he ended up as the team's leading rusher, amassing 1,103 yards and 13 touchdowns.
Delving into a new sport certainly played a part.
"You know, I think indoor track helped me in a lot of ways," Hollingsworth said. "Speed, strength — all that kind of stuff. For junior year, I felt like I was in the greatest shape of my life."
Thrown to the wolves
It wasn't Hollingsworth's first time tackling a challenge, either.
As a freshman during the first two weeks of the 2016 season, he started with the JV team while standing on the sidelines for varsity games.
However, the Hammer Bowl — an annual rivalry matchup against North Forsyth — turned into Hollingsworth's shot at a starting role.
Jerry Easter, the senior quarterback, broke his collarbone. Hollingsworth stepped in to fill the void, and helped Reagan to a 35-6 win that night on Sept. 2.
"When he came in, he got thrown to the wolves right away," McGee said. "From Week 3, all the way through the rest of the season, he was our starting quarterback.
"He's played football his whole life, but I didn't really know how long he had played quarterback. And then, when you get thrown into Friday night football against some really good teams, it was a learning process for me."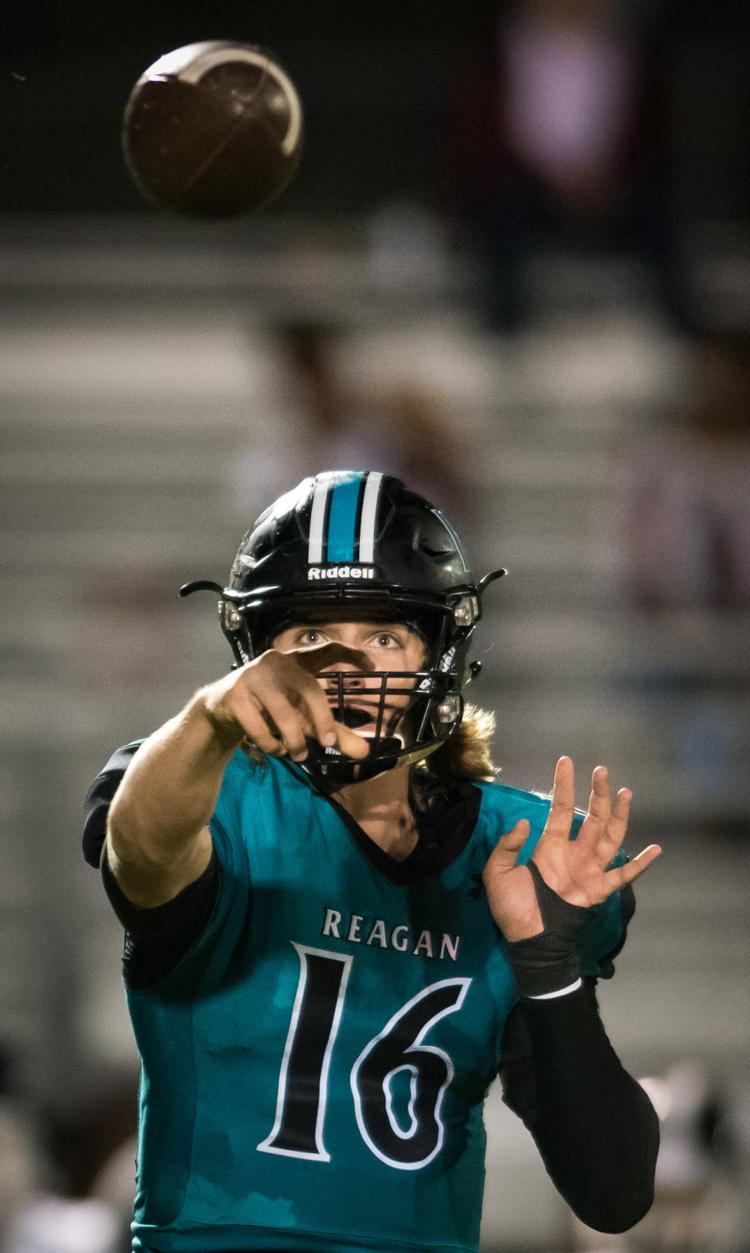 A roughly 15-year-old new to high school was caught in the middle of a fast-paced game. Hollingsworth was battered behind the line in his new surroundings. A 49-7 loss to Greensboro Page on Sept. 16 left him aching the next day.
It only got more difficult once the Raiders started conference play in the Central Piedmont 4-A.
East Forsyth and Davie County both went undefeated in conference play that season. West Forsyth finished the year with a third-round appearance in the Class 4-AA playoffs.
"We played some really good teams and some really good defenses," Hollingsworth said. "There were a couple games where I got ate up. I was hurting the next day.
"But I think it, as a whole, that helped me. I come back stronger every year — especially after that freshman experience."
The ugliest pass
A homeschooled kid dove into a life of football at a Class 4-A school with an enrollment exceeding 2,000 students. Hollingsworth met that challenge head-on and excelled. He said football saved him, socially.
And McGee remembers that first encounter with Hollingsworth. It was an open house day in January 2016 for rising freshmen at Reagan.
McGee set up a table in the gym for students interested in joining the football team. Luke Hall, then a rising senior lineman and neighbor of Hollingsworth, introduced the pair.
"You get excited ... He's a good looking guy, he's tall — he doesn't look like a freshman," McGee recalled. "So we give him a ball on our table, which we had as a headpiece, and I said, 'Hey, let me see you throw one of these balls across the gym.'
"I'll never forget ... It was the ugliest pass I'd ever seen in my life. It was like a knuckleball."
He has grown just a hair since making McGee's shortlist of disastrous throws.
Those four offers from FBS and FCS programs made that dream of a college career feasible. He won't enroll early at Columbia, either.
According to Hollingsworth, he also received interest from Wake Forest, which began last winter, and Northwestern — both looked at converting him to a tight end or H-back.
He's still committed to his diet, eating about every 45 minutes, and is ready to move past that "rookie season."
"Just playing football. That's what it comes down to," Hollingsworth said. "Just spending every day loving football, loving my teammates and loving training.
"Playing football — and winning — are the two things I look forward to the most."
StrongerThings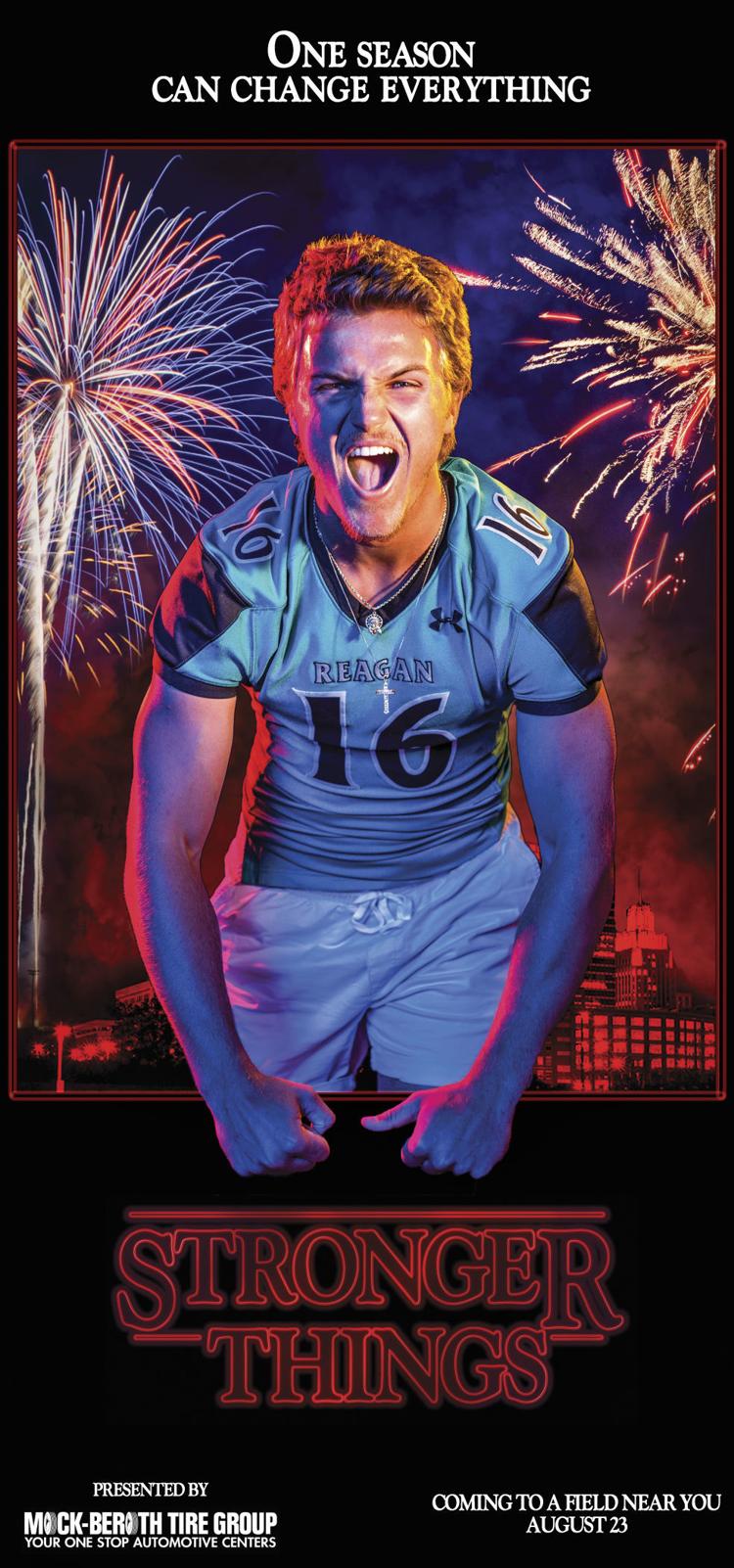 StrongerThings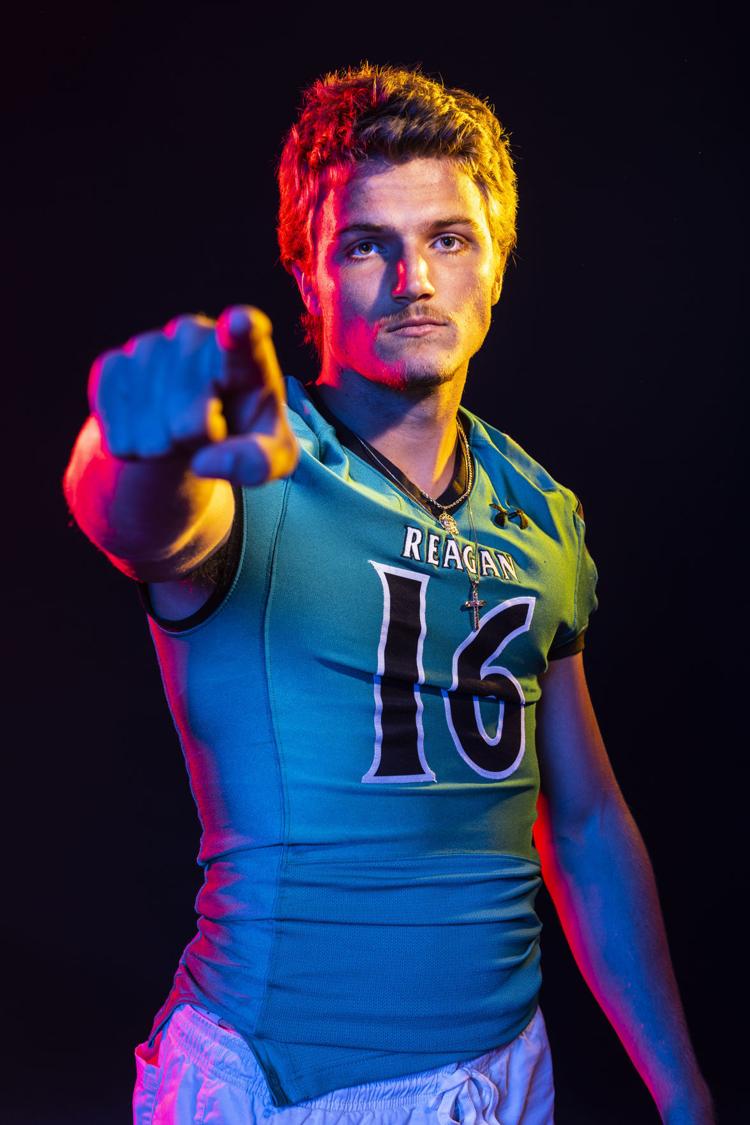 StrongerThings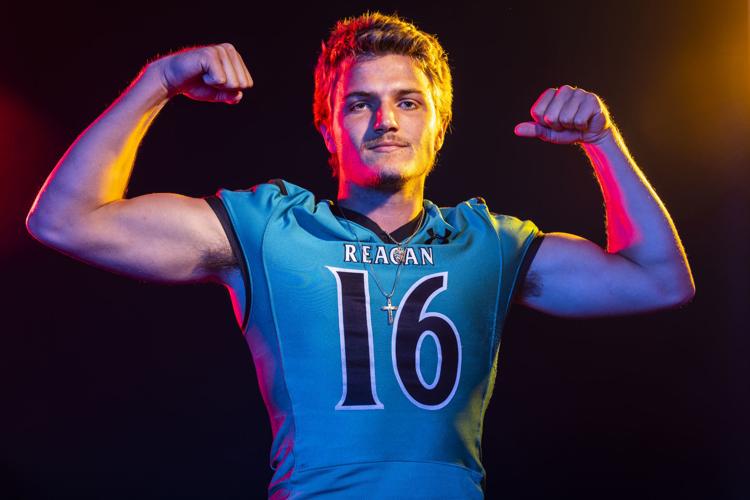 StrongerThings
StrongerThings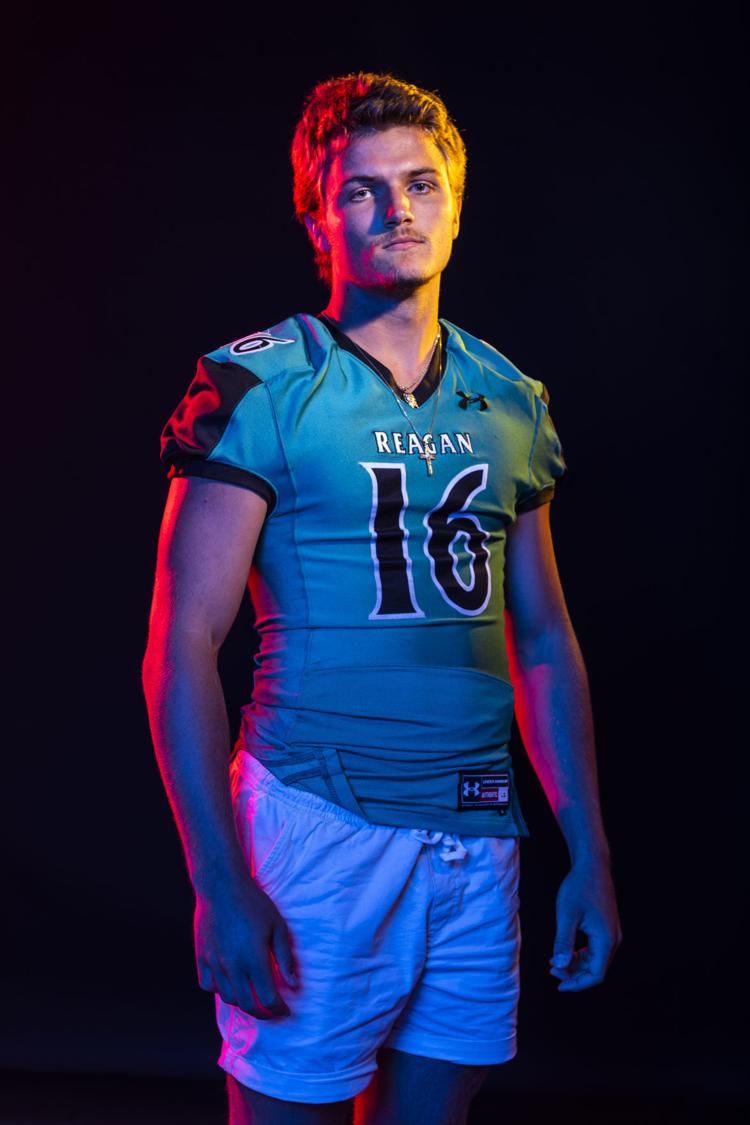 ReaganWest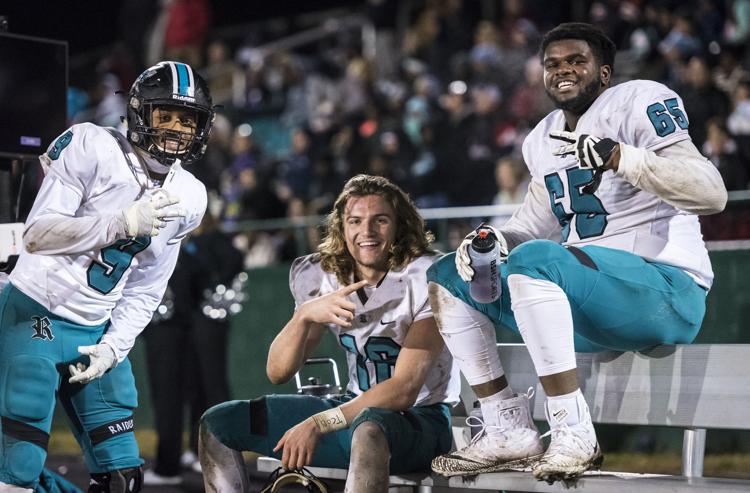 ReaganWest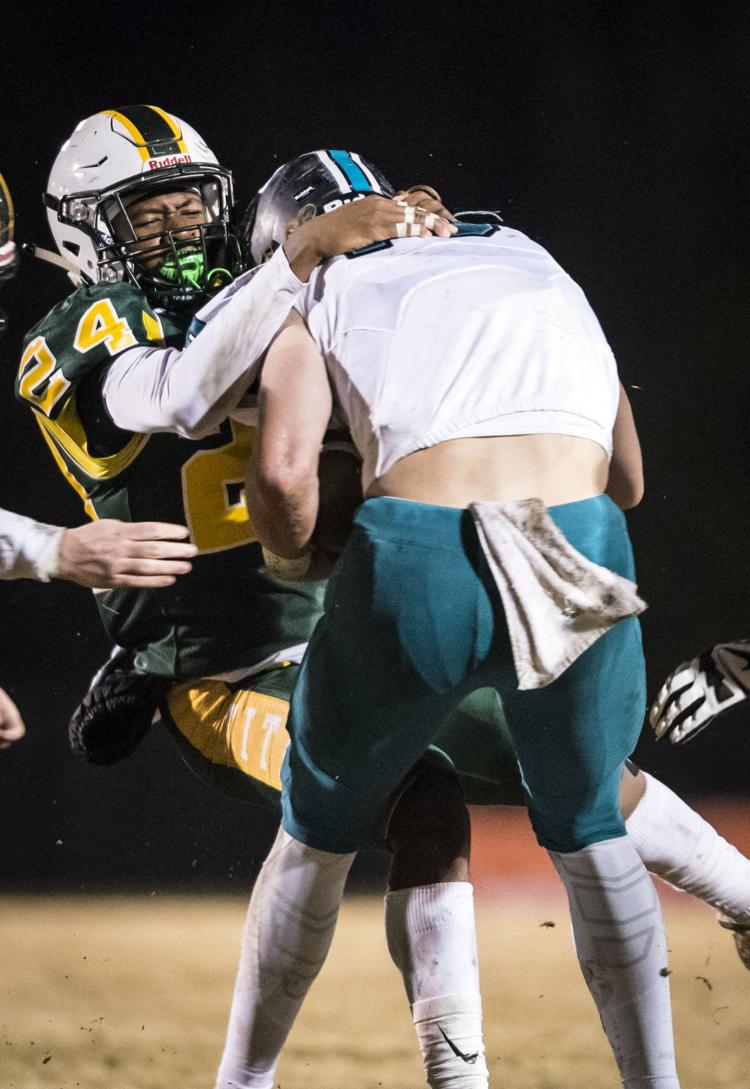 ReaganWest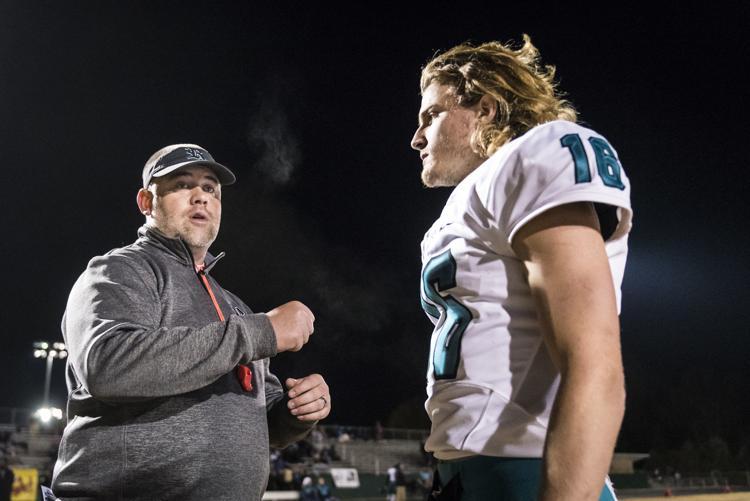 ReaganWest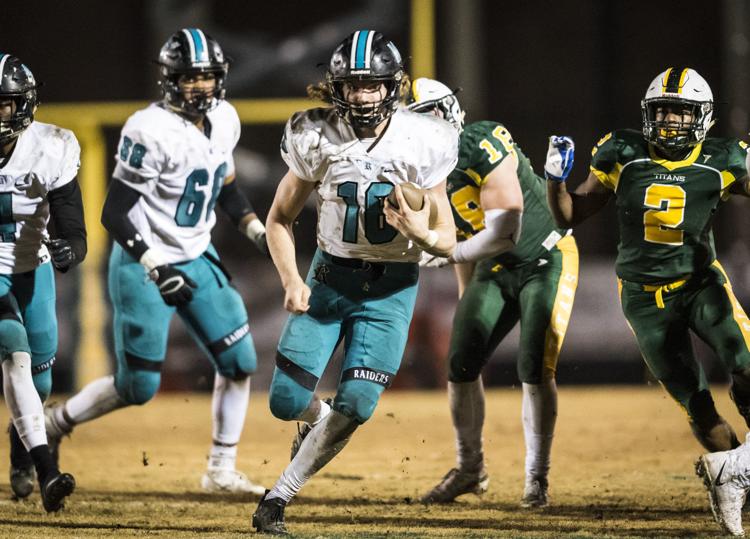 ReaganWest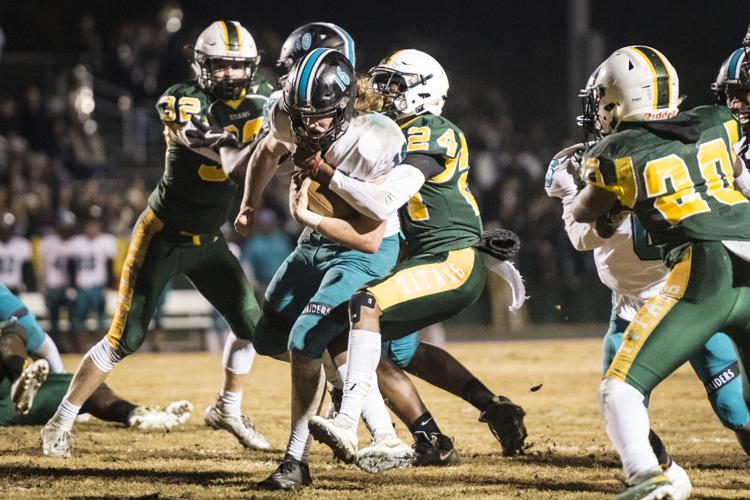 West Forsyth Reagan football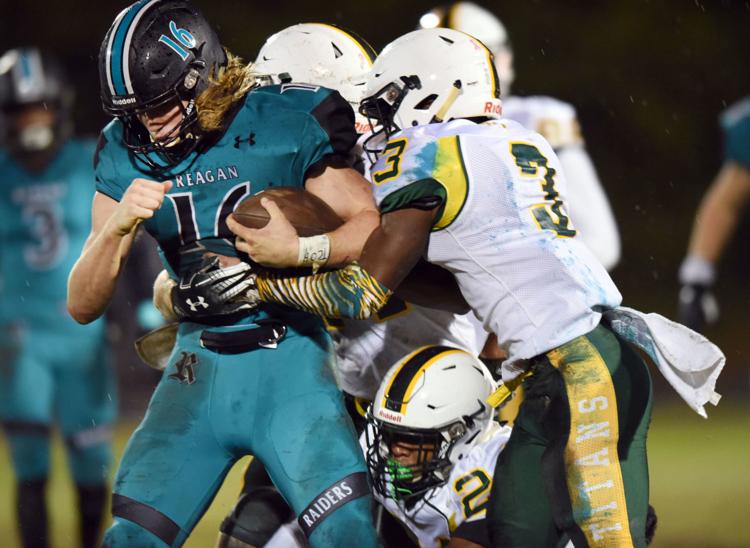 West Forsyth Reagan football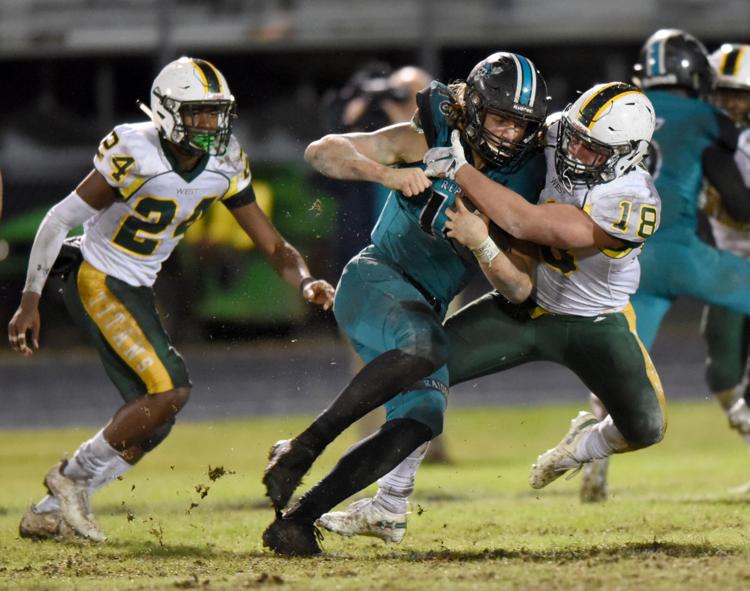 West Forsyth Reagan football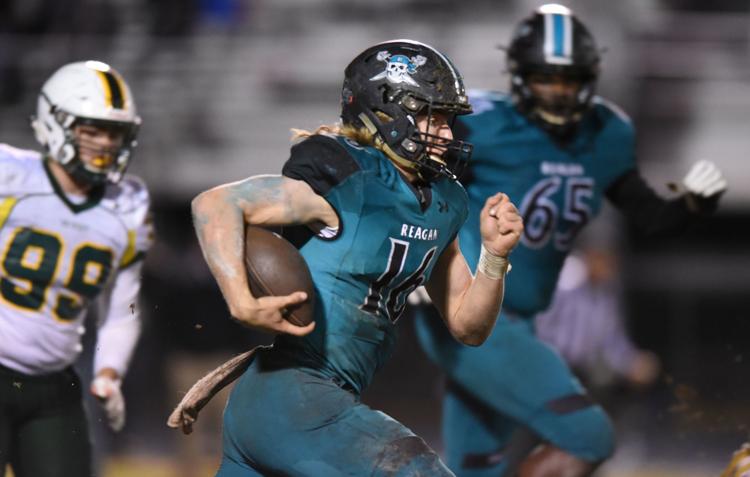 West Forsyth Reagan football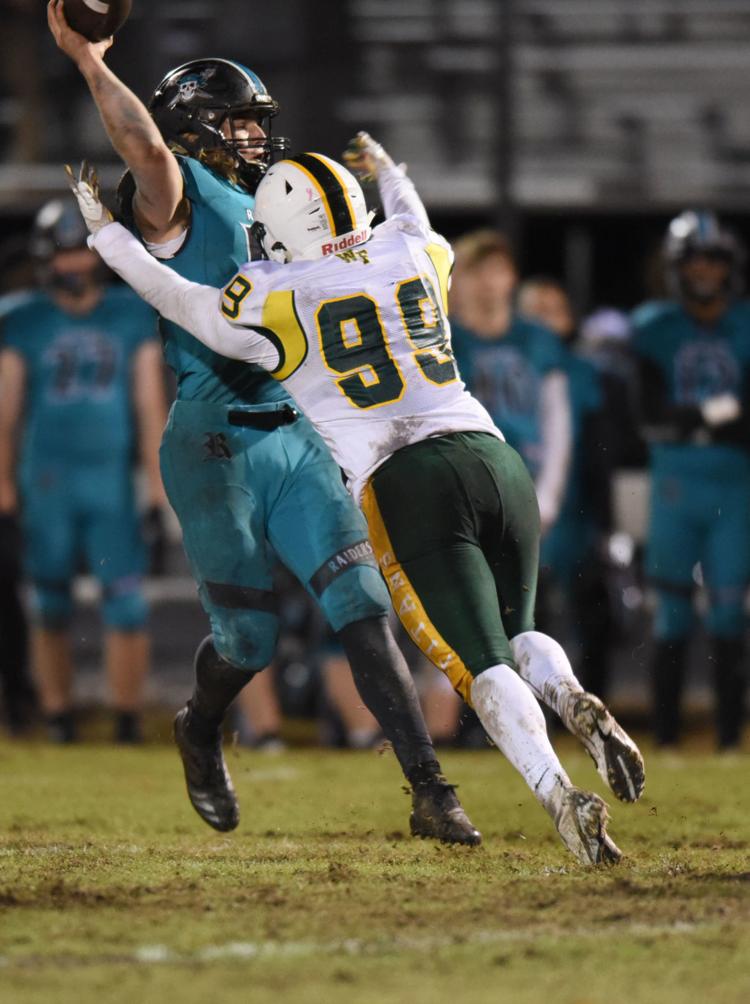 West Forsyth Reagan football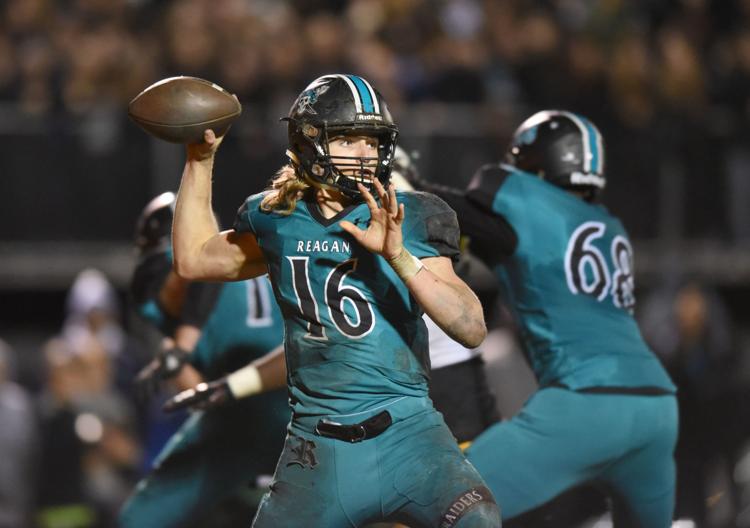 Reagan High Point Central Football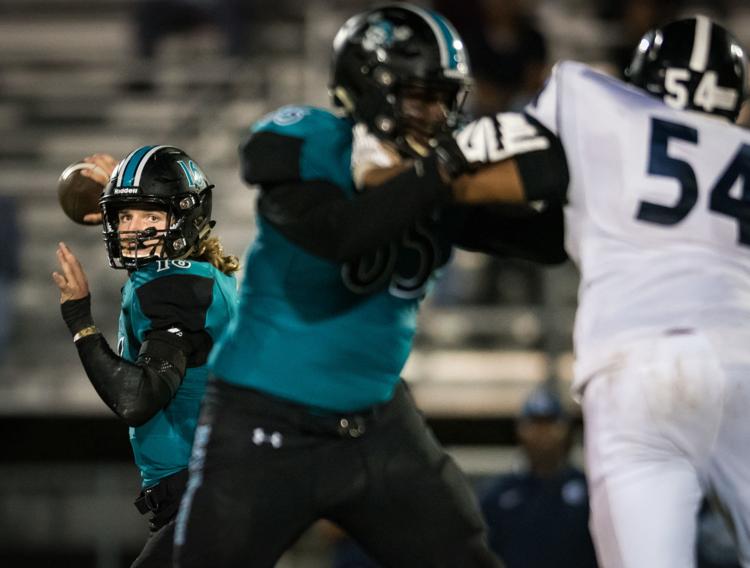 Reagan High Point Central Football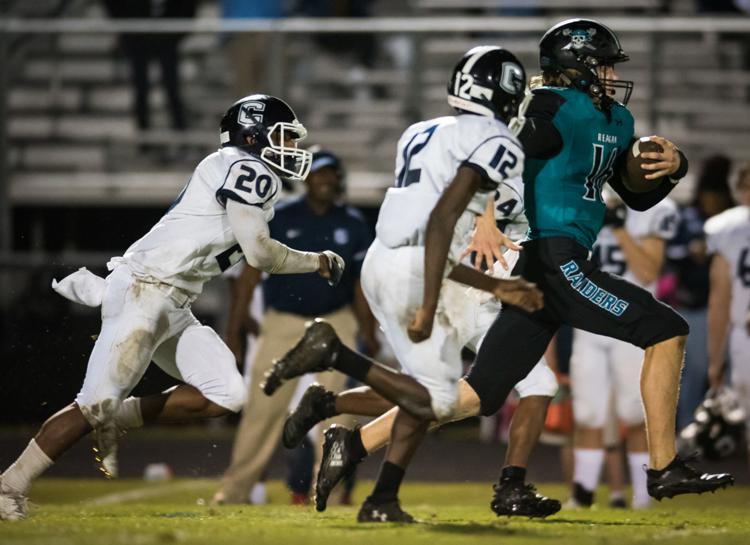 Reagan High Point Central Football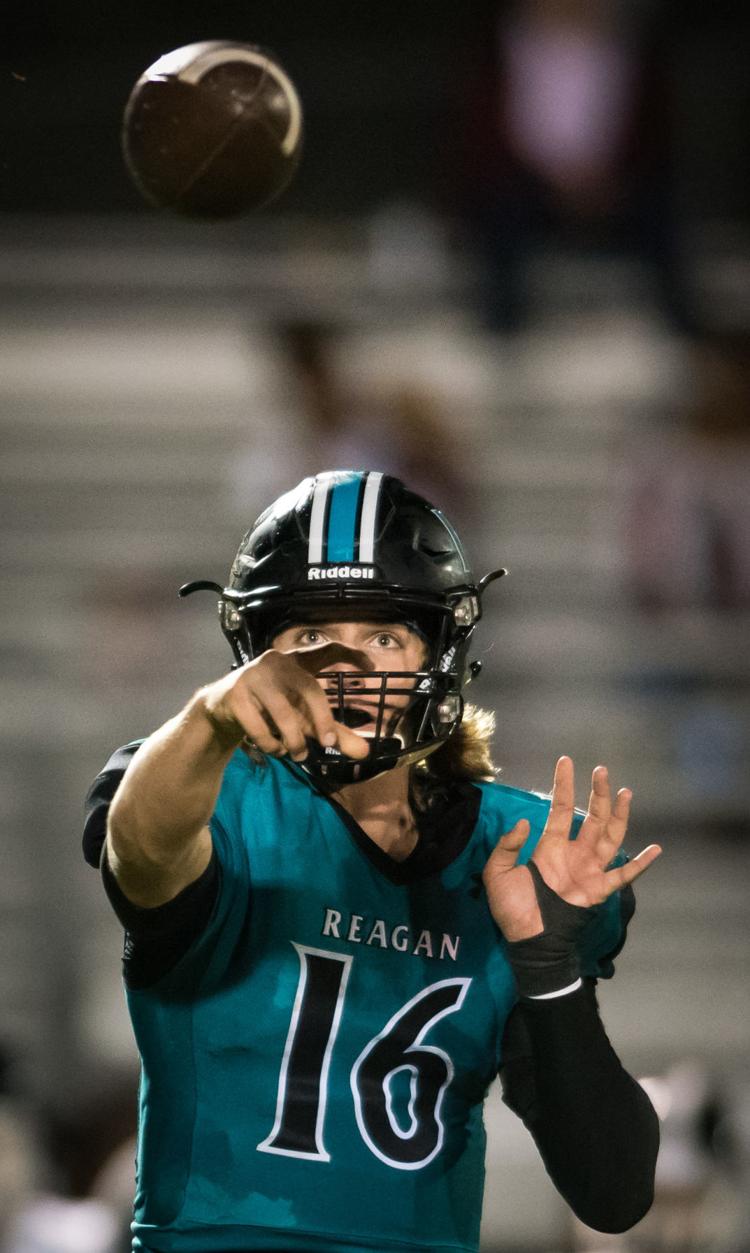 Reagan High Point Central Football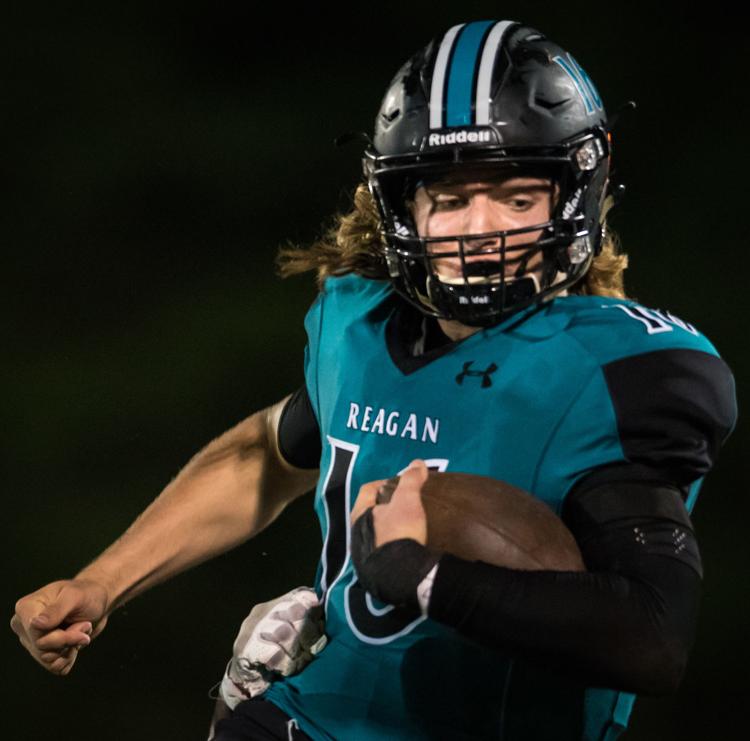 Reagan High Point Central Football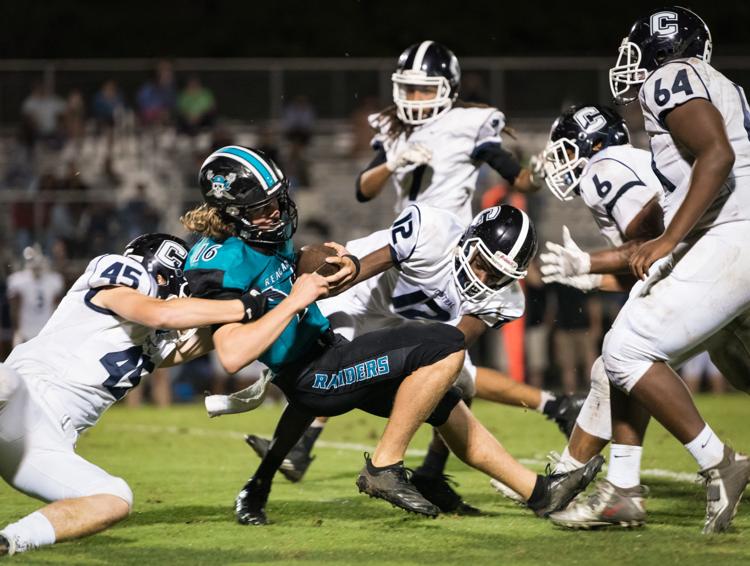 Reagan High Point Central Football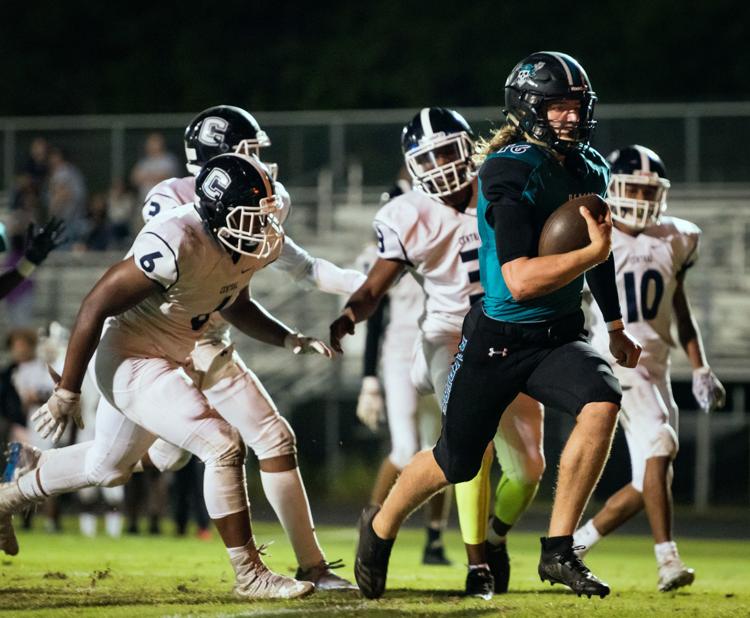 Reagan High Point Central Football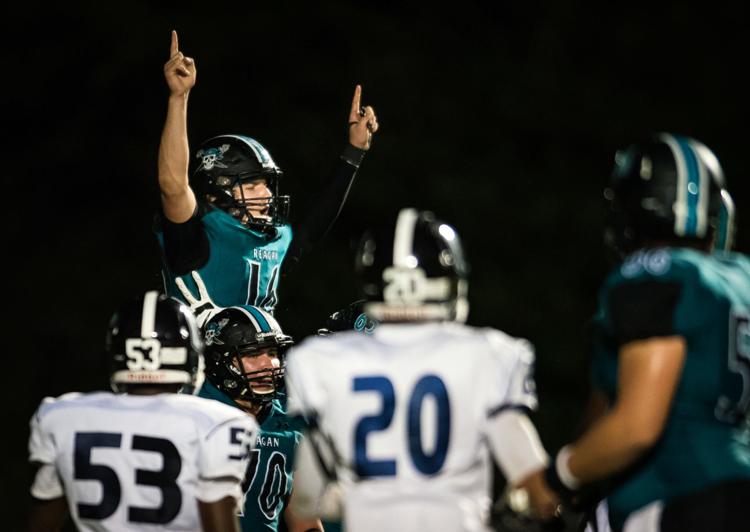 Reagan North Forsyth Football Hammer Bowl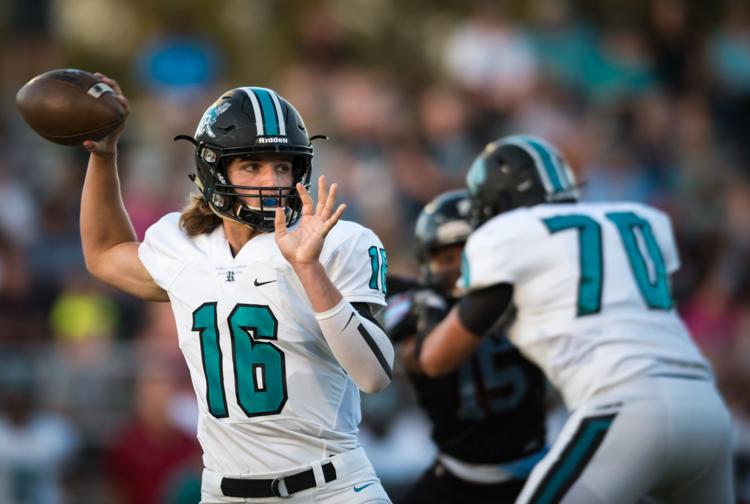 KickoffClassic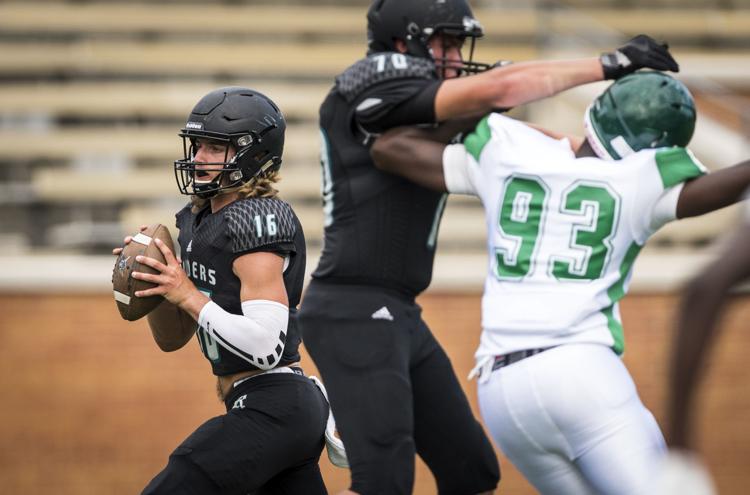 KickoffClassic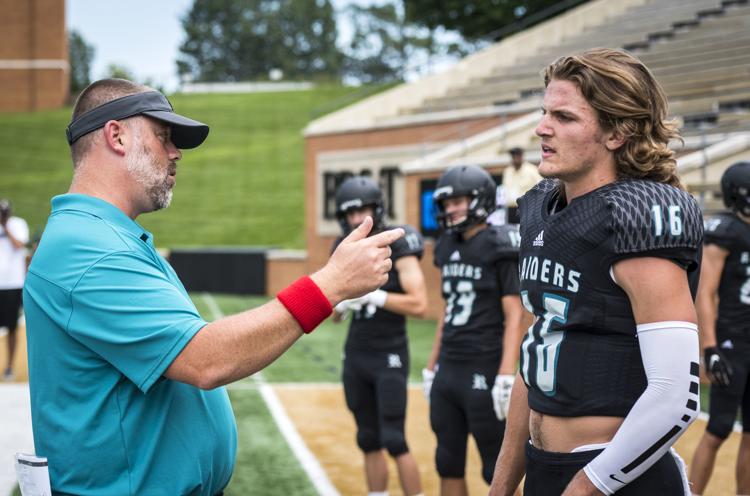 Reagan Glenn football
Reagan Glenn football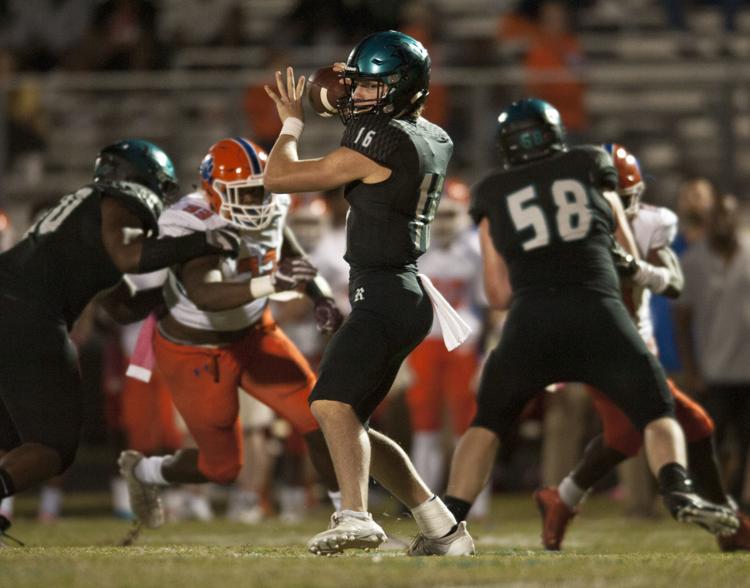 ReaganFB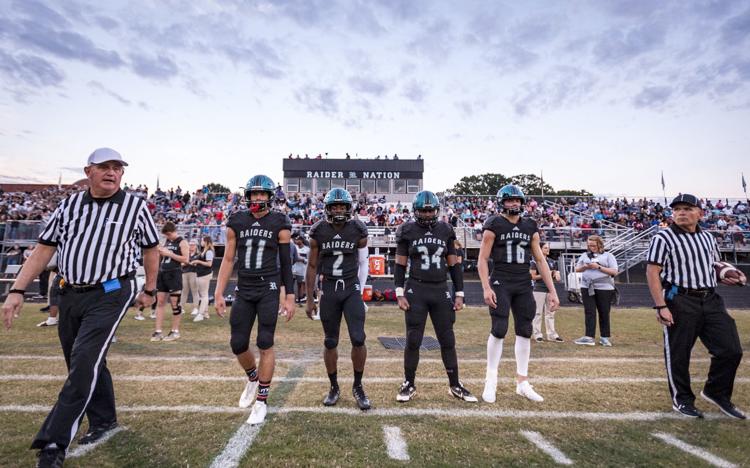 20161021w_spt_wfreaganfootball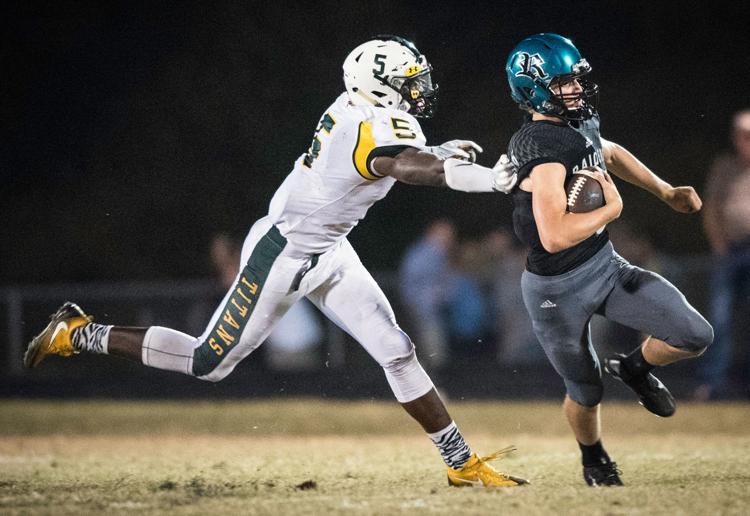 20161026w_jwt_reagangrogan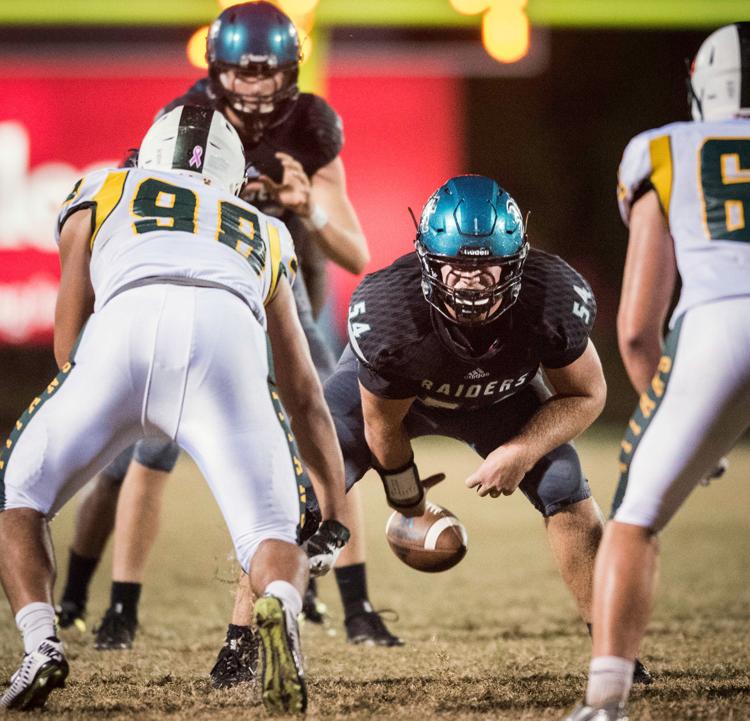 20161007w_spt_northdavidsonfb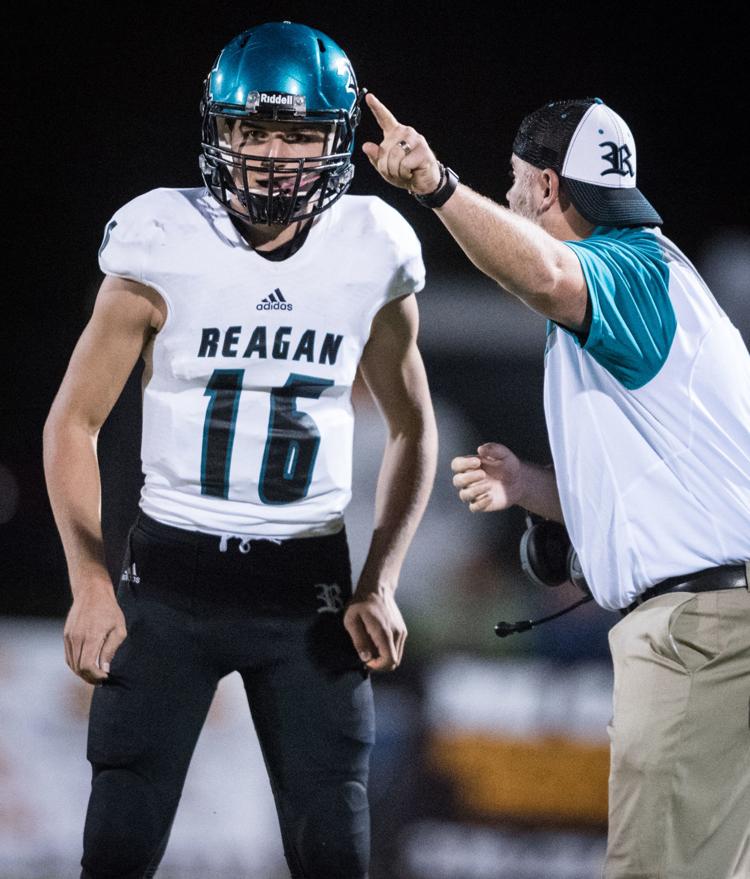 DavieReagan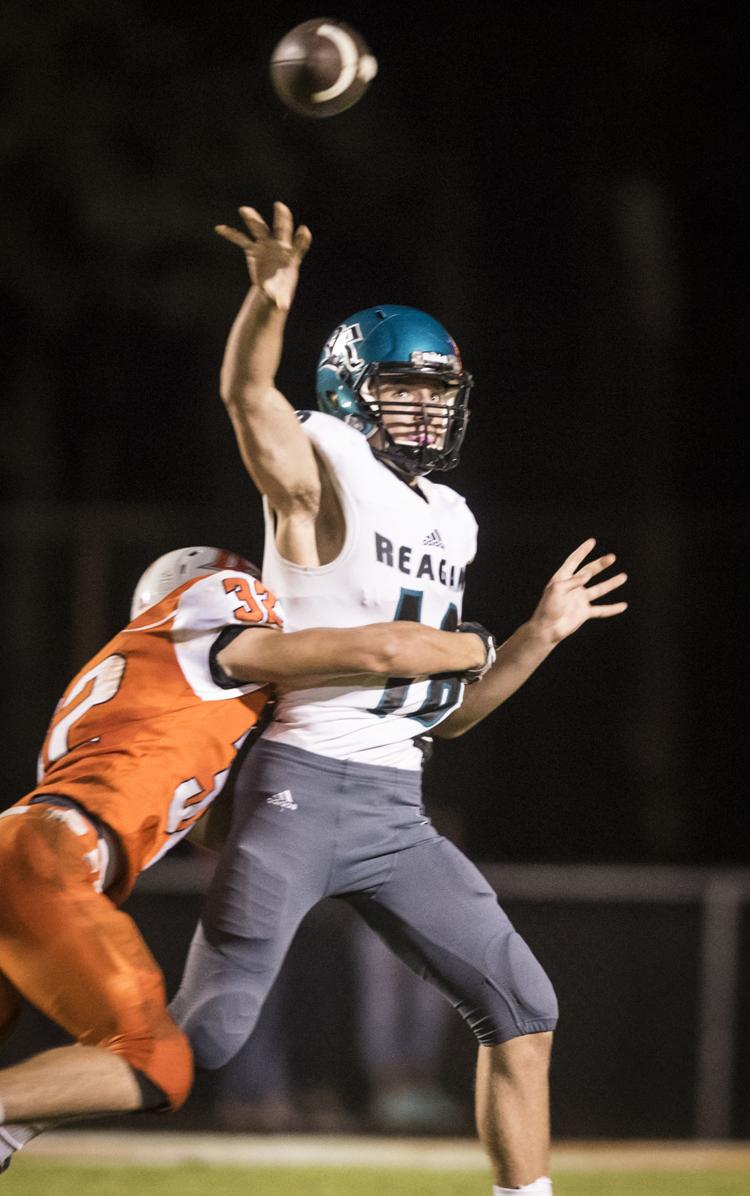 ReaganTaborFB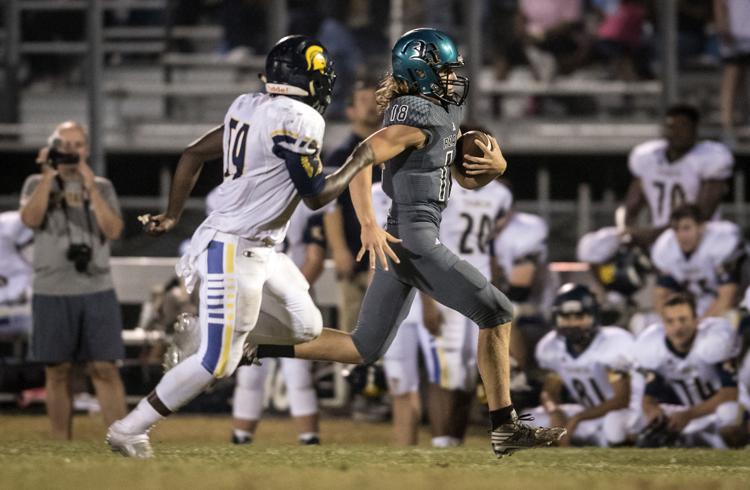 ReaganTaborFB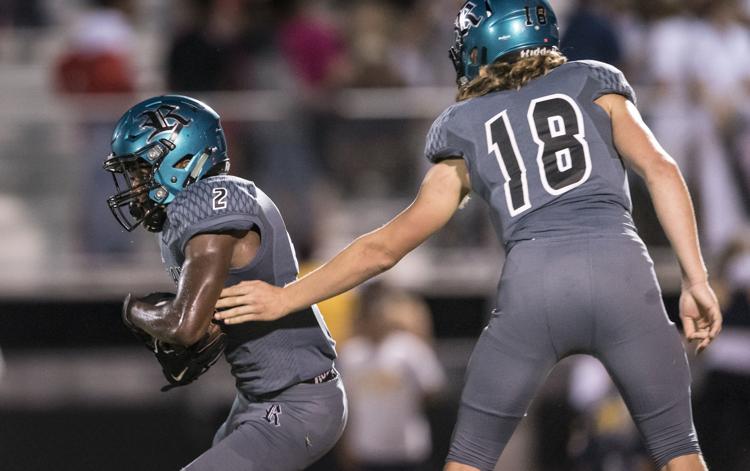 StrongerThings