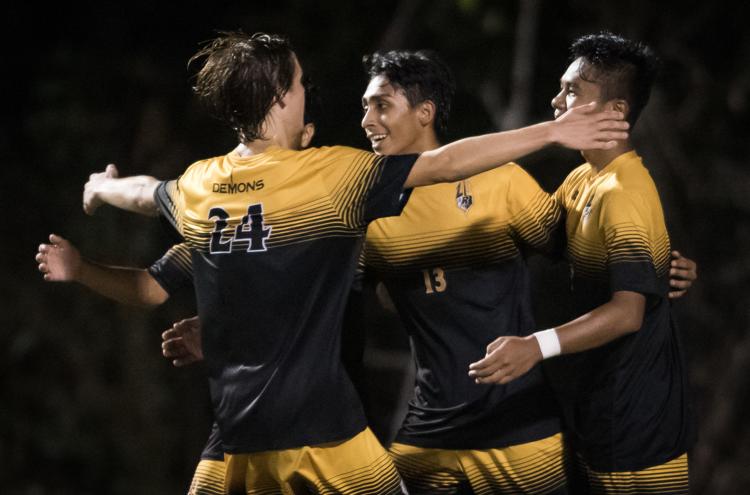 Sole possession of first place in the Central Piedmont 4-A was on the line Monday night at Bolton Soccer Complex.
Both Reynolds' and West Forsyth's boys soccer teams were undefeated in conference play coming into Monday's game, the Demons proved to be the better team as Pleh Reh scored two goals in a 3-1 victory against the Titans.
The Demons (8-2-1, 3-0) took a 2-0 lead on Reh's goals and tacked on a late goal after the Titans (11-3-1, 2-1) had scored with 18 minutes remaining. 
"We put together quite a few spells that were similar to that," Coach Tony Sabio of Reynolds said of Monday's performance. "But that was some really, really good soccer we were playing, and at a high level. The way that we were pressuring the ball defensively and everything like that. It was really good."
As for the Titans, they struggled against the Demons for the first 60 minutes.
"Our guys were a little tentative," Coach Jeffrey Williams of West Forsyth said. "But we felt like if we got a goal or got a really good opportunity then we'd get some momentum. We got a little more momentum toward the end, but we just didn't capitalize."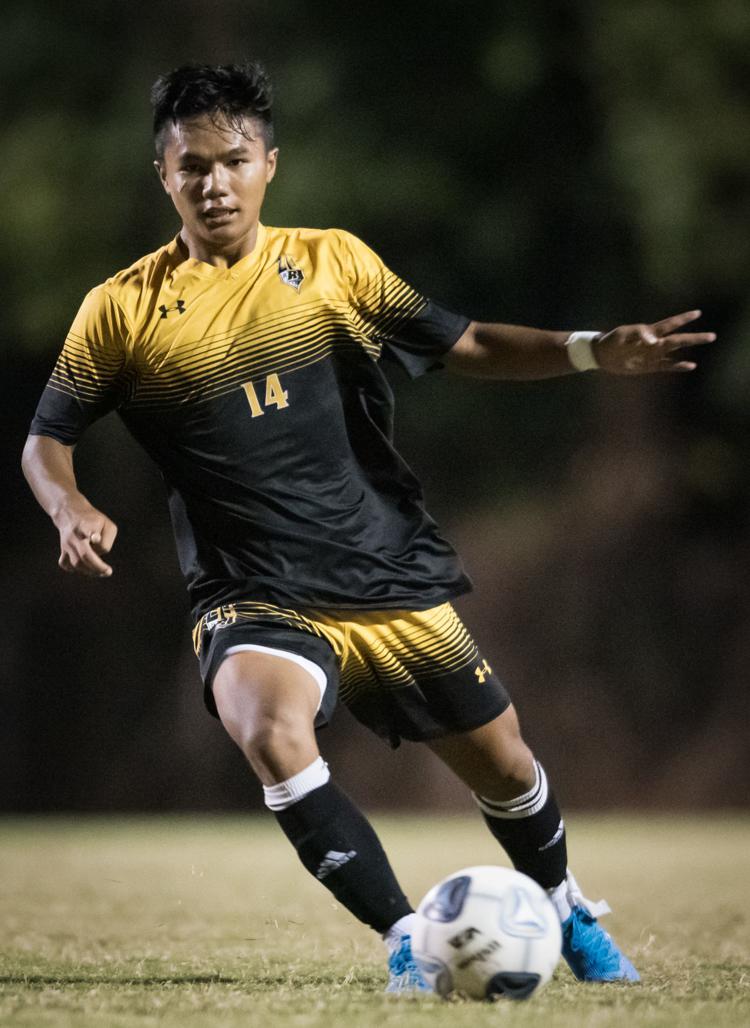 Reh scored at 10:21 to give Reynolds a 1-0 lead.
"It was amazing," Reh said. "Just keep working and the players keep moving forward and keep playing hard."
Scoring quickly gave the Demons a burst they held through the end of the first half.
"It was very important," Sabio said. "It was really good that we were able to do that, that we were able to get up and set the tone for the game so that the game had to be played our way."
Reh wasn't finished for the Demons. He added a goal at 28:12 that gave the Demons take a 2-0 lead at halftime.
"Pleh's performance is fantastic," Sabio said. "It was great. He's just a player that we can put anywhere on the park. We started him off at center-back because we weren't sure what we were going to need because last year he was able to defend John-John Dickenson (of West Forsyth) very well when he played center-back.
"So we started him there and didn't need him so we put him up top and look what he did. It's just a great athlete and a great soccer player."
In soccer, coaches and players express how tenuous sitting on a two-goal lead can be, and that proved to be the case Monday night. 
"It's a very difficult lead to have," Sabio said. "Once the way the momentum is; once another team scores, that next goal is going to come. So having that 2-0 lead, we talked about the fact that that's one of the most dangerous leads to have in the game.
"And we just needed to try to make sure that we got that goal before they did. Unfortunately, we weren't able to."
Sabio proved to be prophetic about a two-goal lead because the Titans sliced the lead to 2-1 on a header by Richmond Griner at 62:07.
"We've got to work hard and get a goal back as soon as possible and keep working," Reh said.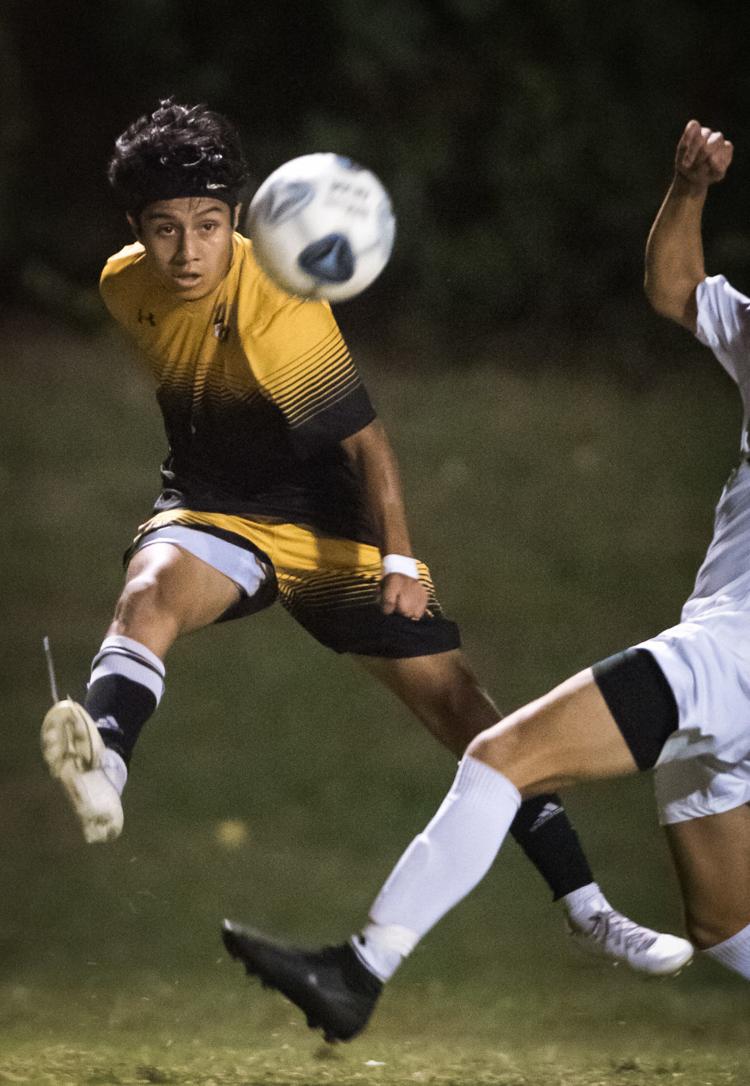 West Forsyth's best chance to tie the game came late as Dickenson broke free, but he couldn't get the opening he needed.
"I think John-John felt more pressure than was there," Williams said. "But we'll take that opportunity anytime we can get it."
The Demons took back the momentum and sealed the victory when Edwin Meza took advantage of a defensive mistake by the Titans in the box and scored at 78:51 to take a 3-1 lead.
"Right when they scored I was a little bit nervous, but we just can't put our heads down," Meza said. "We've got to keep it up and keep pushing. First place feels good. We've got to keep working hard."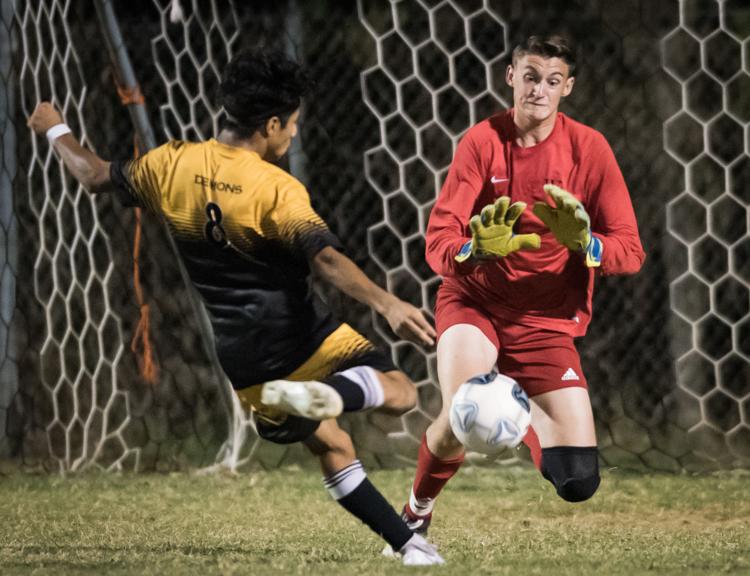 West Forsyth will get a chance to redeem itself Thursday as it plays host to Reagan. Reynolds and West Forsyth next play on Oct. 24.
"Reynolds is an incredible team," Williams said. "Tony's got them hitting on all cylinders. But like I told our guys, we get them at home next."
Reynolds plays host to Glenn on Thursday, and it finishes the first half of the conference schedule next Tuesday at East Forsyth. 
"Doesn't feel anything different than the night before," Sabio said. "You're not going to wake up any different. Nothing really changes. We haven't even gotten through playing everybody the first time yet. So until we are going into first, going into our last game in first place not having to worry about that game I will be worrying about every single game."
Reynolds West Forsyth Boys Soccer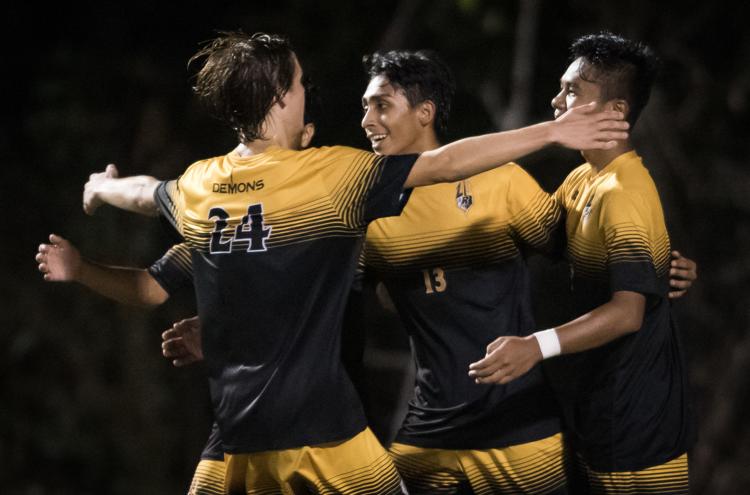 Reynolds West Forsyth Boys Soccer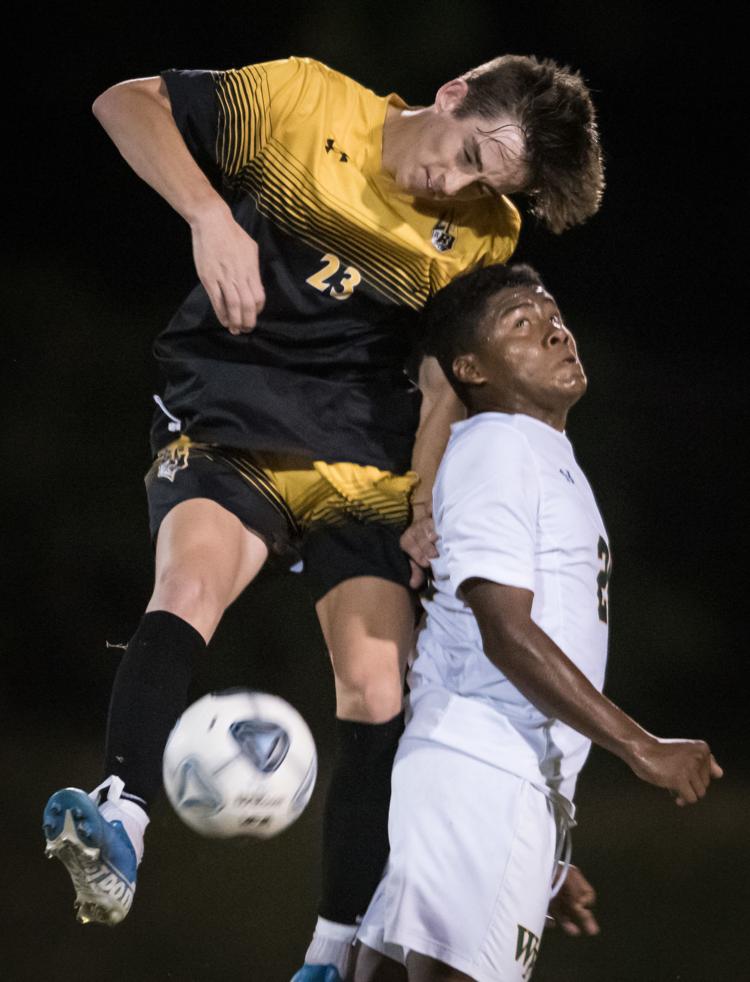 Reynolds West Forsyth Boys Soccer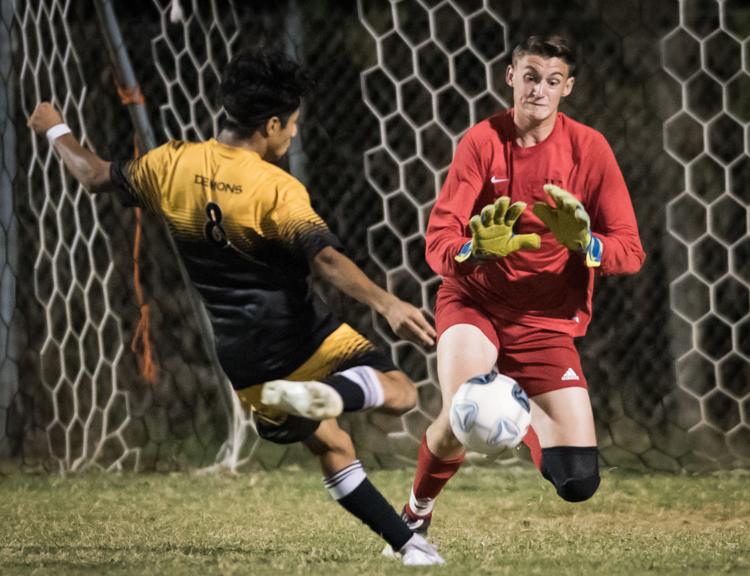 Reynolds West Forsyth Boys Soccer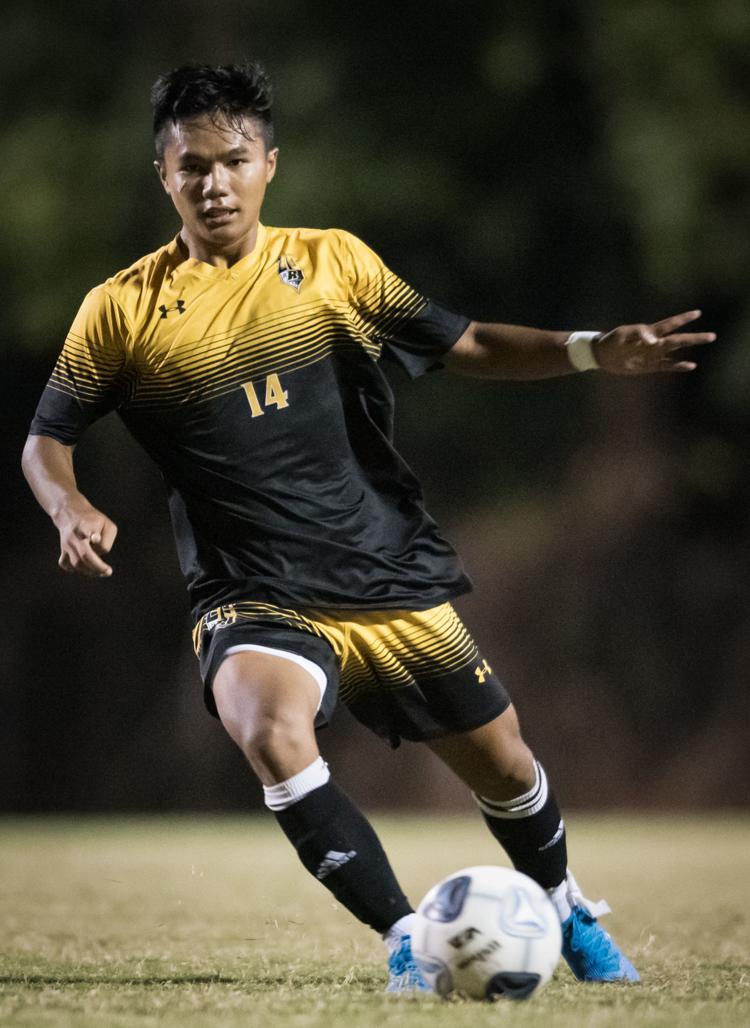 Reynolds West Forsyth Boys Soccer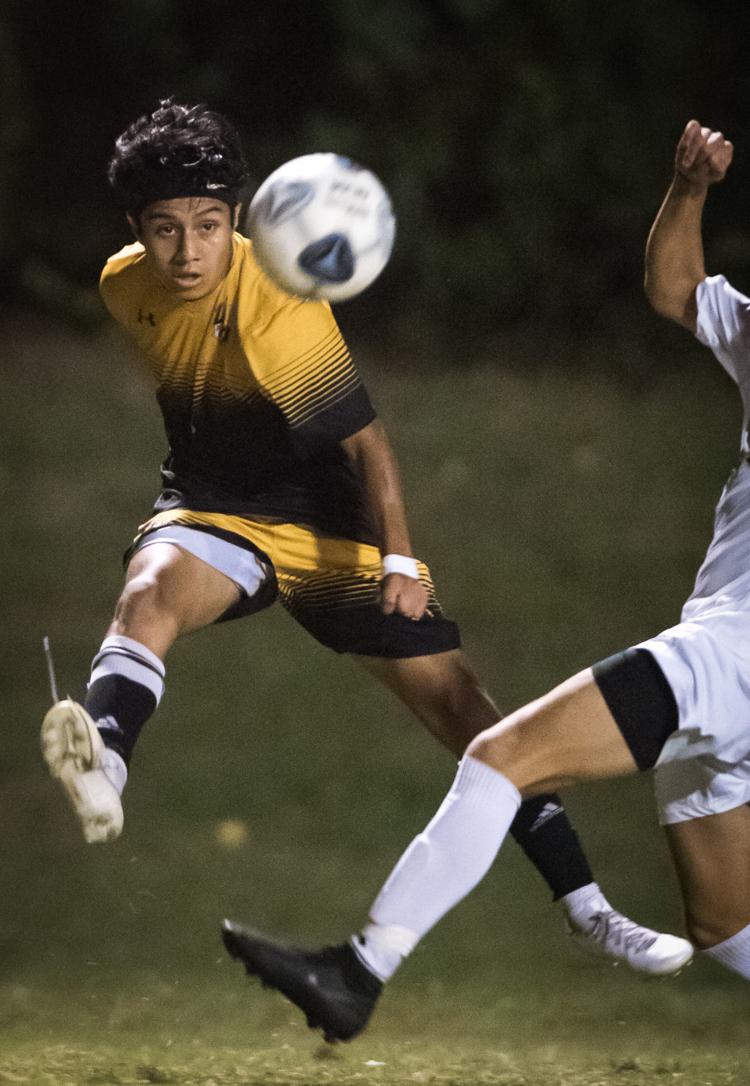 Reynolds West Forsyth Boys Soccer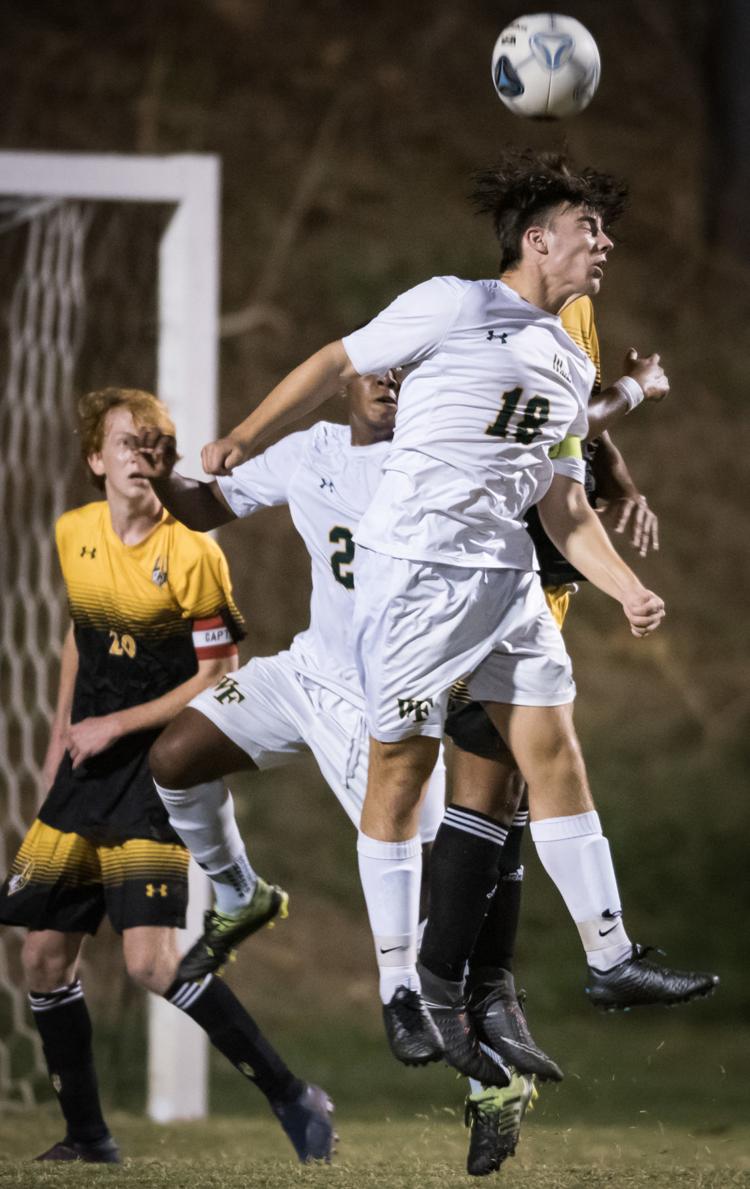 Reynolds West Forsyth Boys Soccer
Reynolds West Forsyth Boys Soccer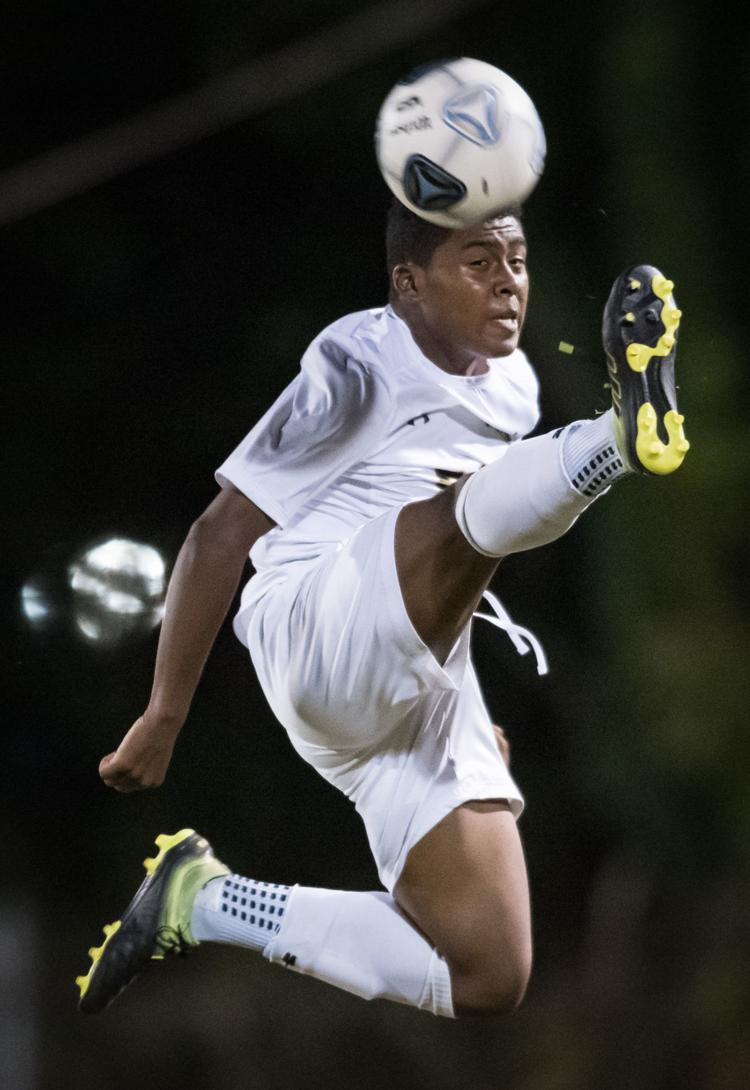 Reynolds West Forsyth Boys Soccer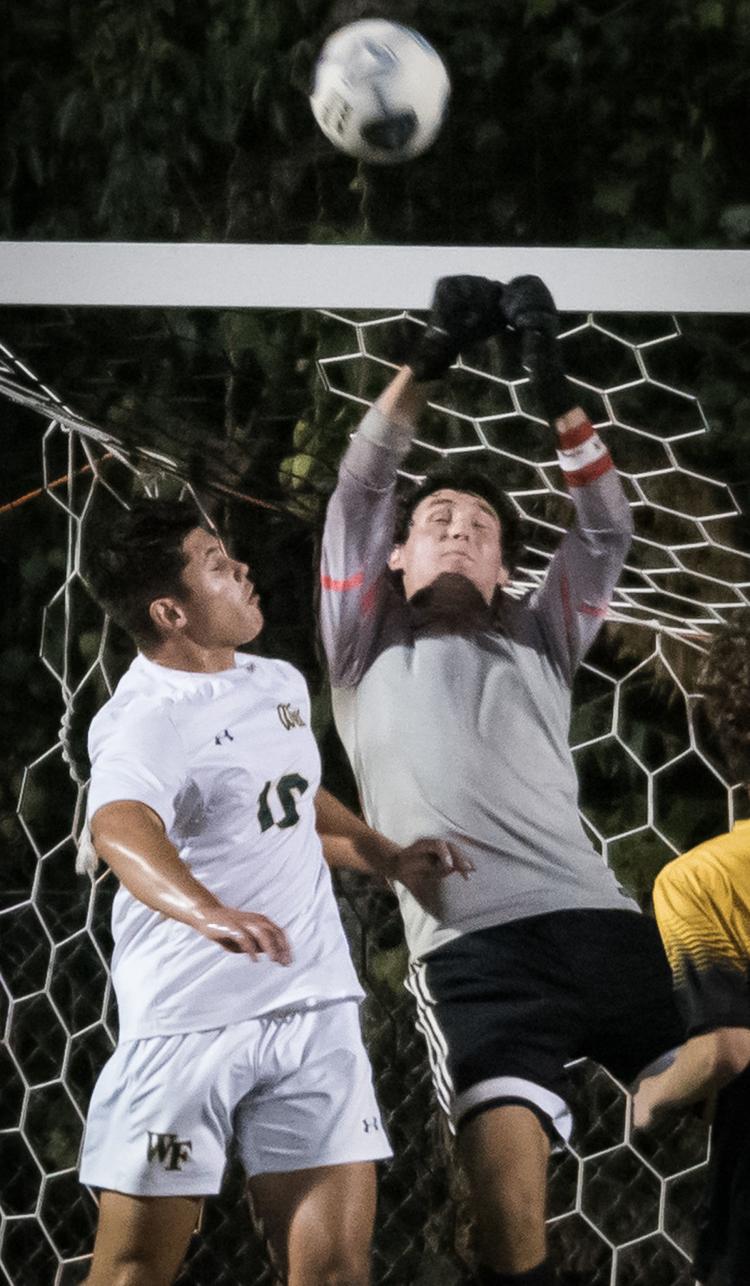 Reynolds West Forsyth Boys Soccer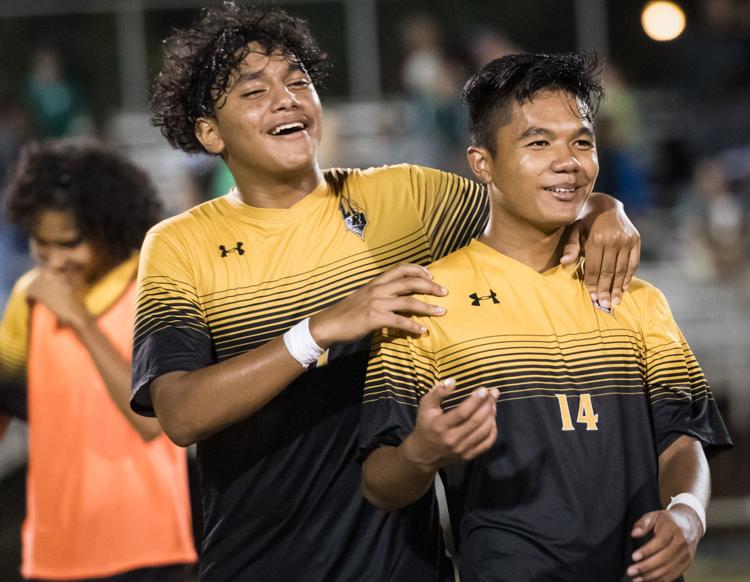 Reynolds West Forsyth Boys Soccer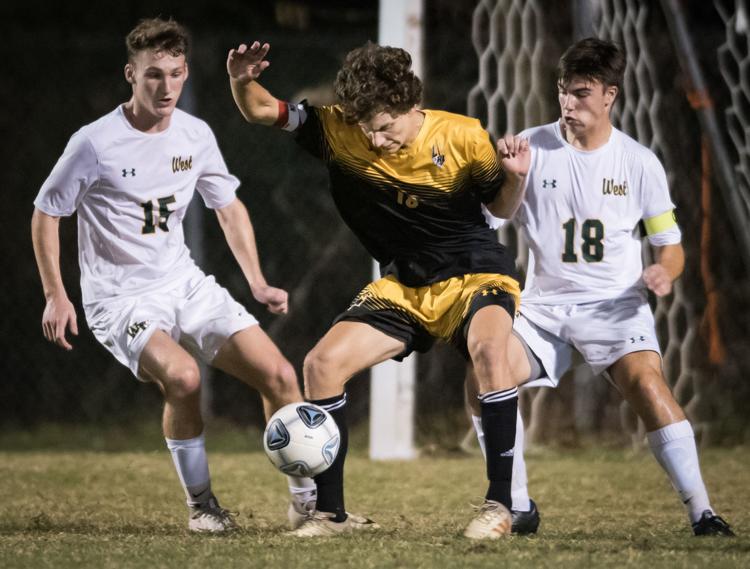 Reynolds West Forsyth Boys Soccer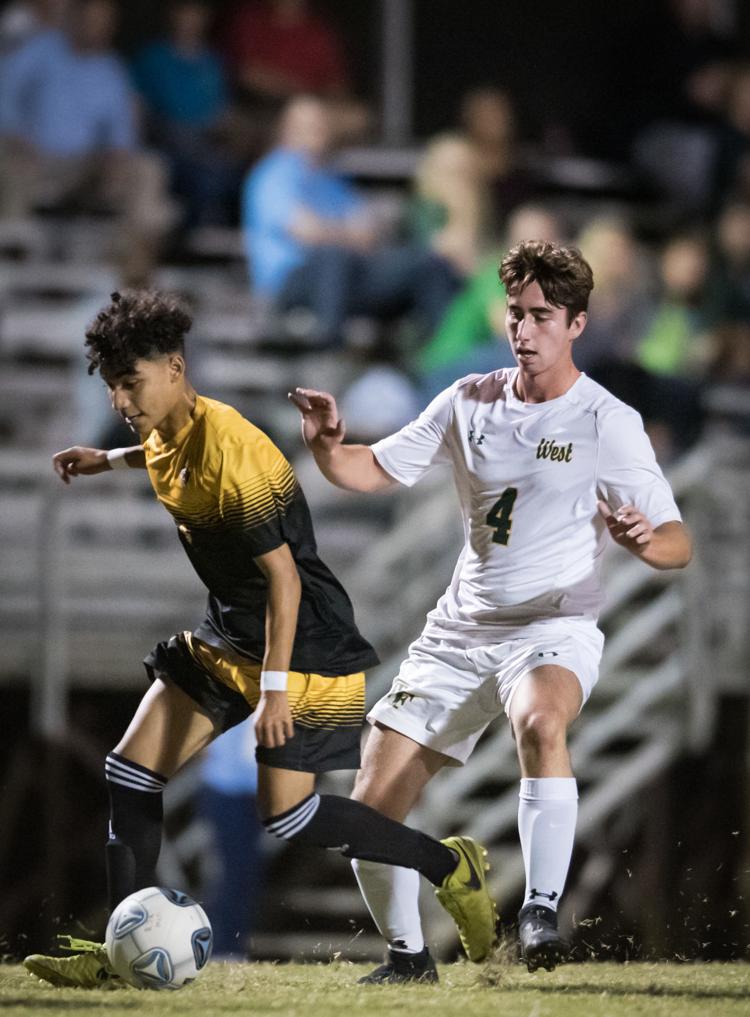 Reynolds West Forsyth Boys Soccer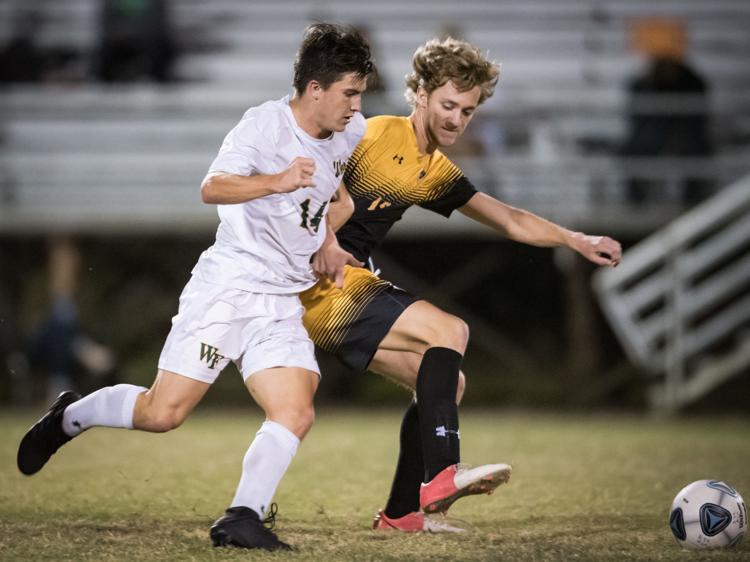 Reynolds West Forsyth Boys Soccer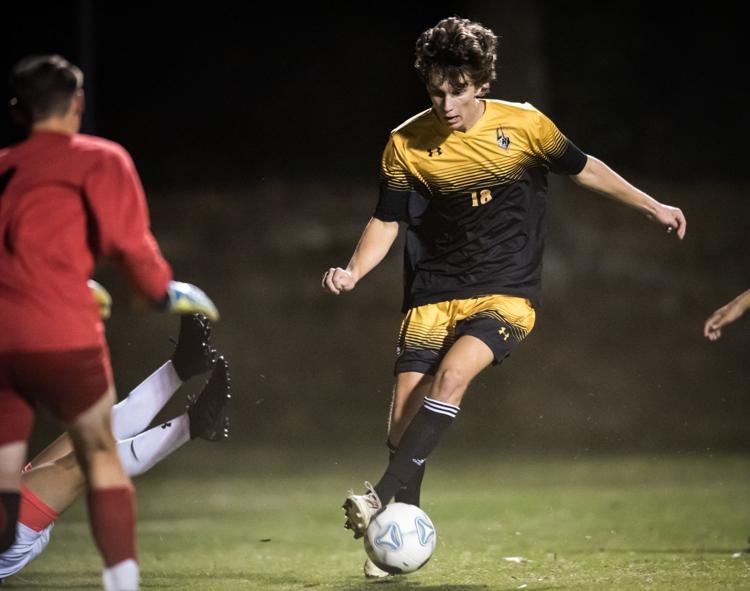 Reynolds West Forsyth Boys Soccer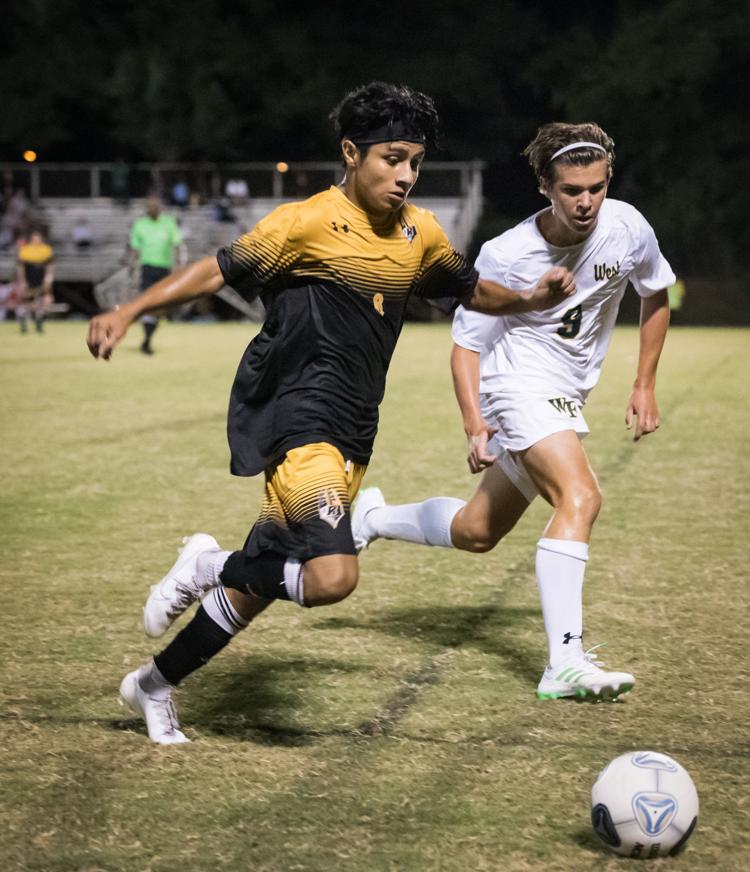 Reynolds West Forsyth Boys Soccer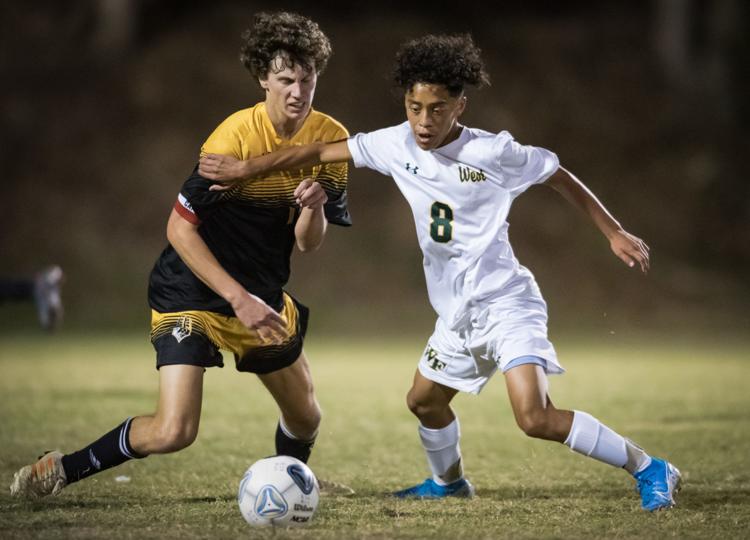 Reynolds West Forsyth Boys Soccer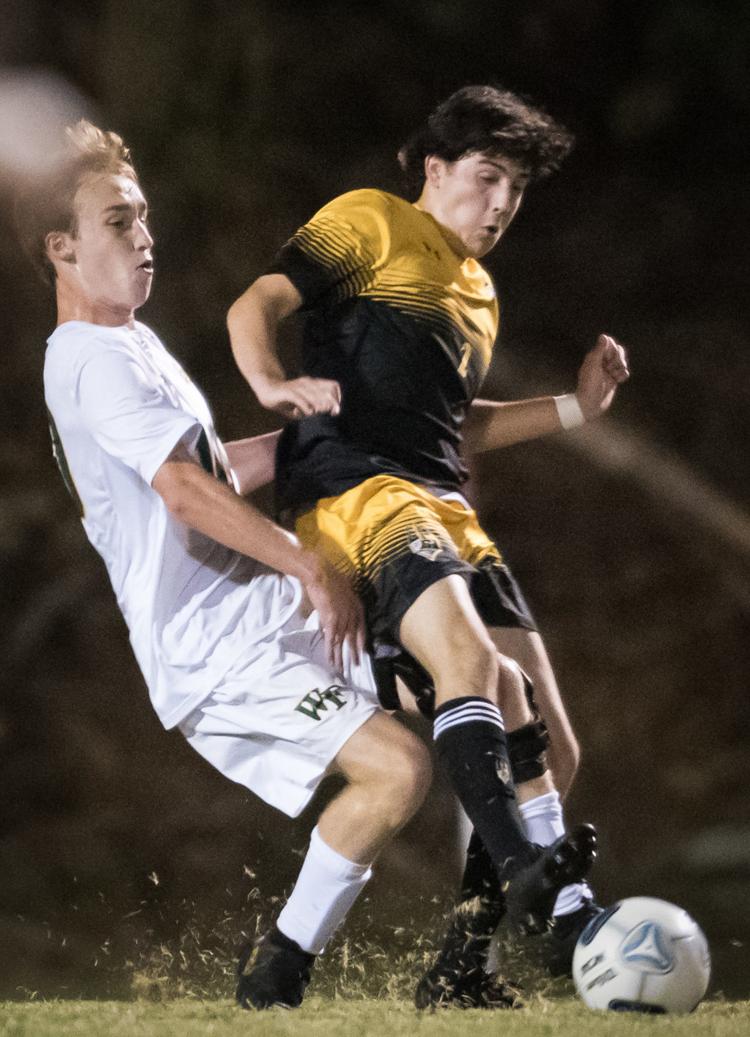 Reynolds West Forsyth Boys Soccer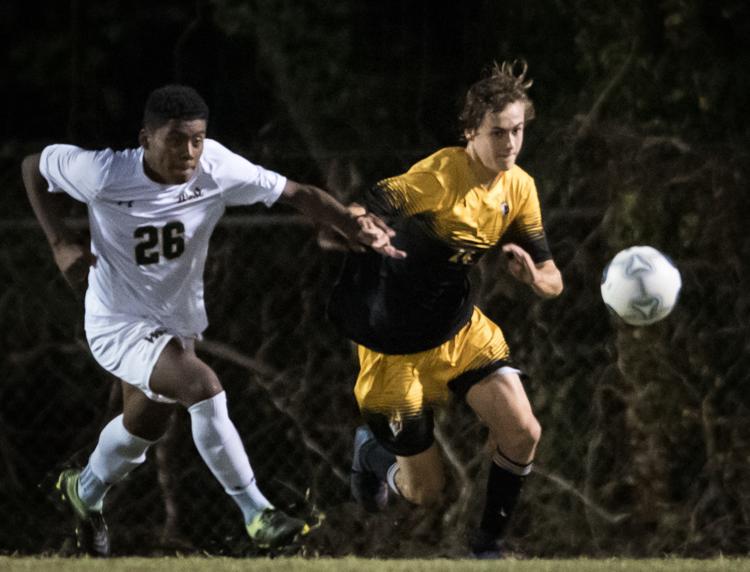 Reynolds West Forsyth Boys Soccer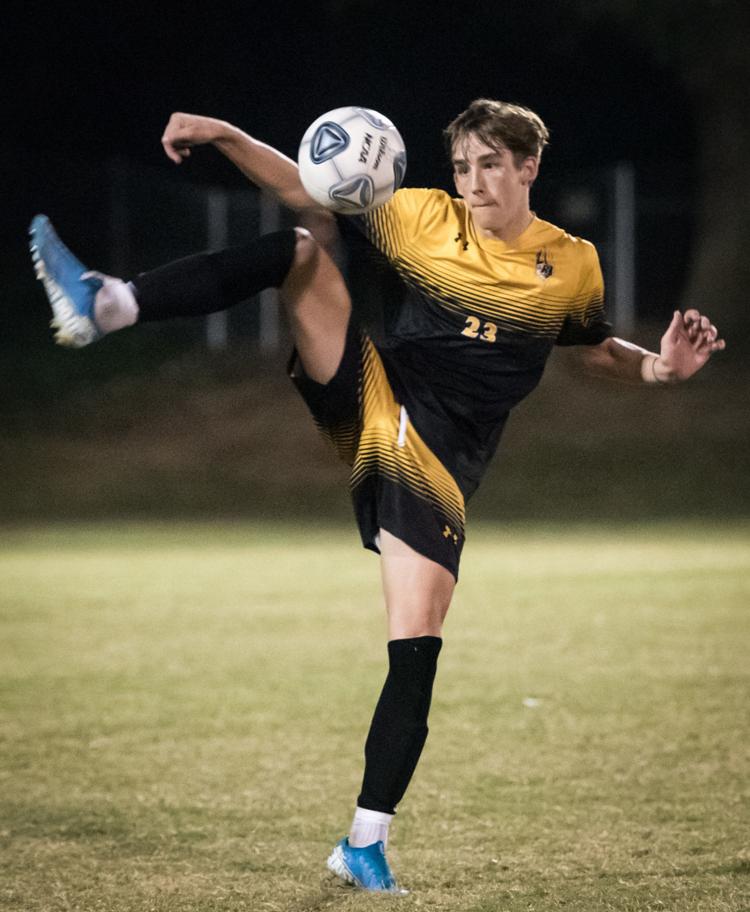 Reynolds West Forsyth Boys Soccer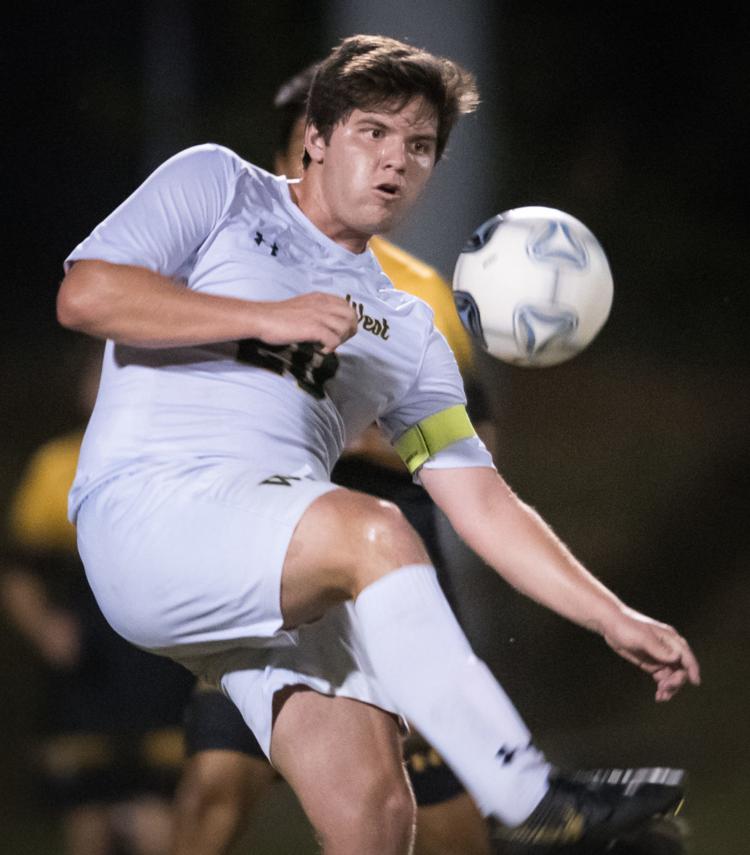 Reynolds West Forsyth Boys Soccer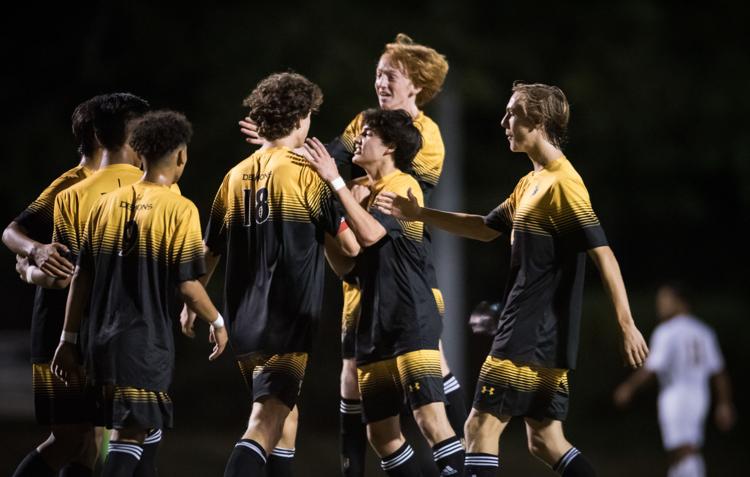 Reynolds West Forsyth Boys Soccer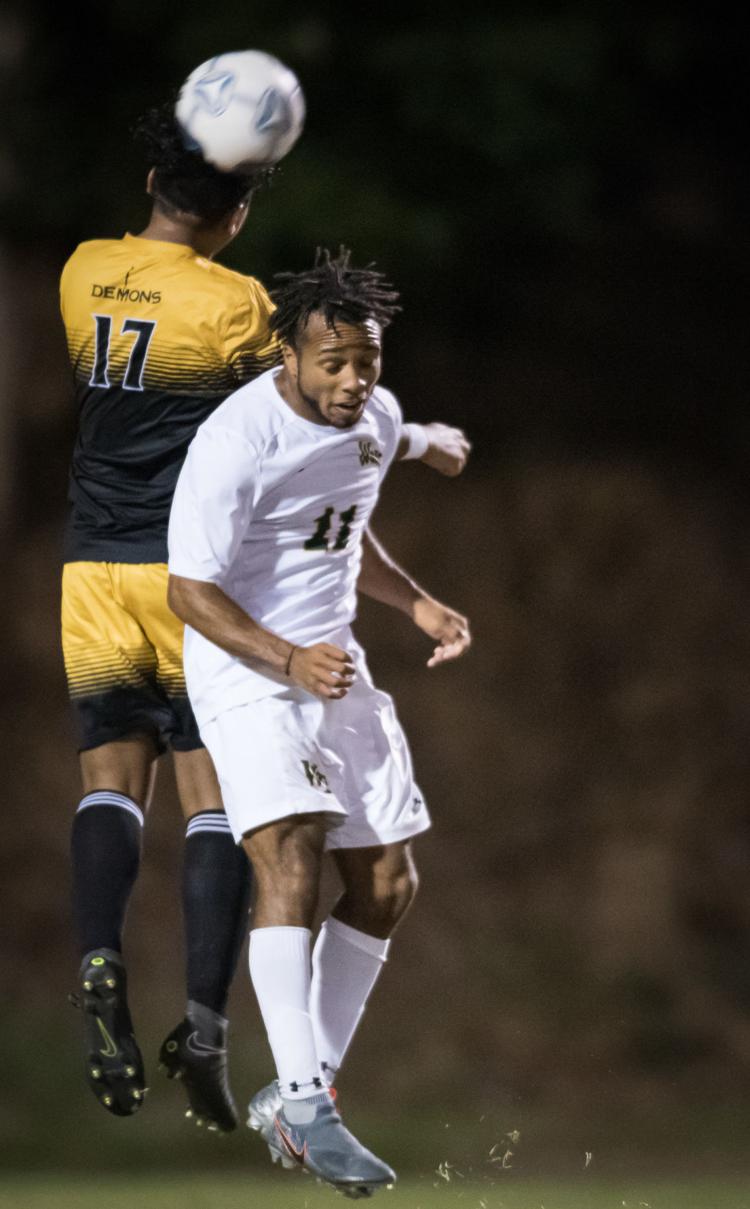 Reynolds West Forsyth Boys Soccer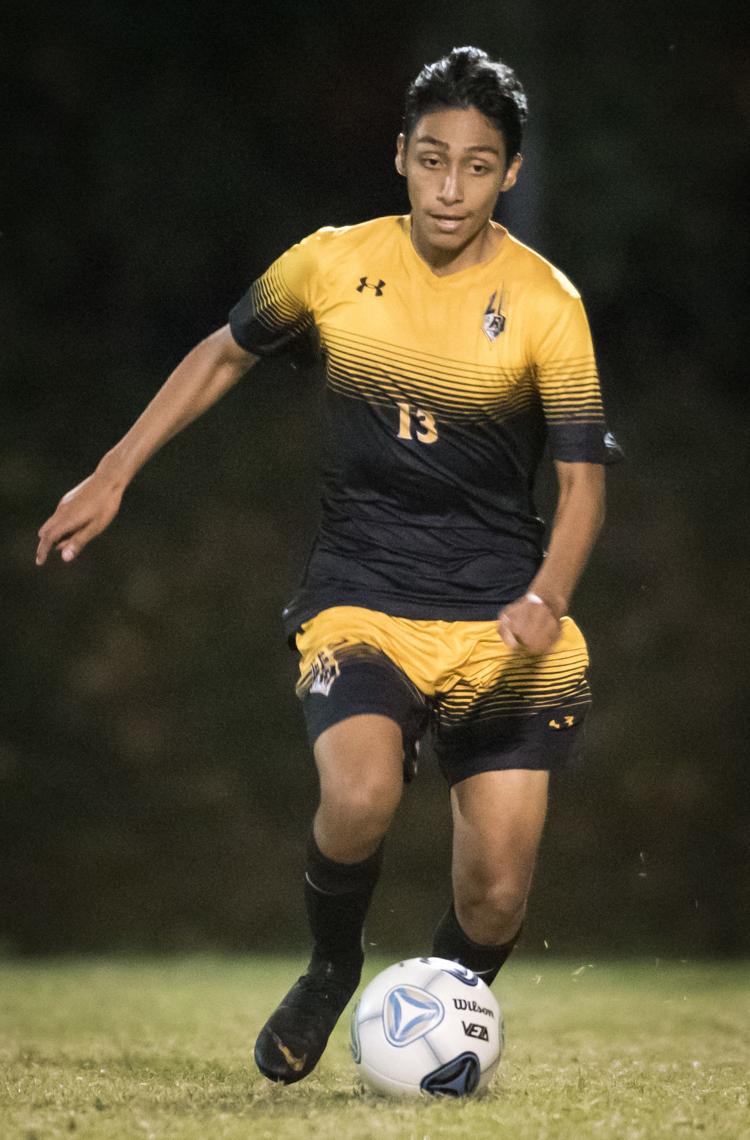 Reynolds West Forsyth Boys Soccer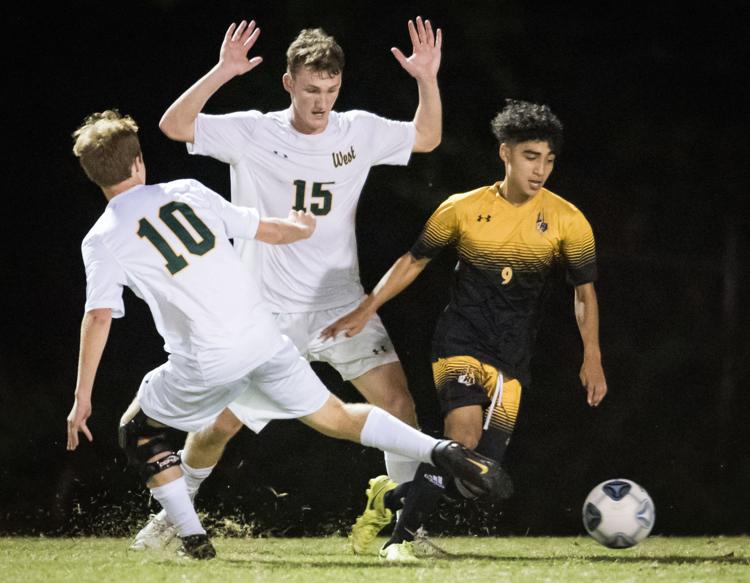 Reynolds West Forsyth Boys Soccer
Reynolds West Forsyth Boys Soccer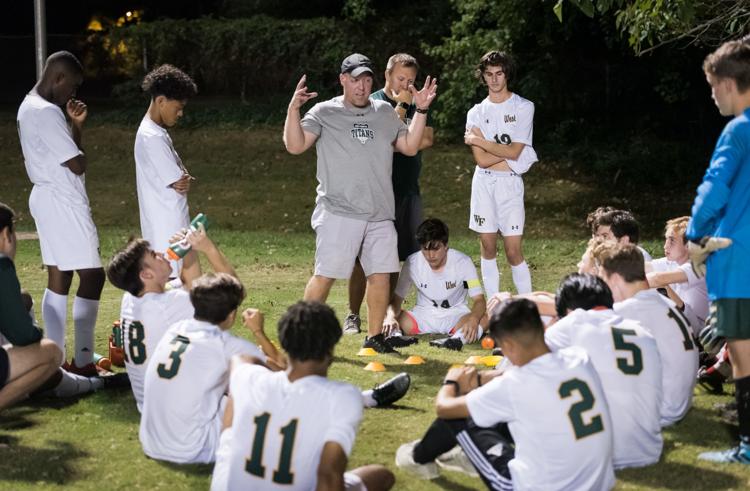 Reynolds West Forsyth Boys Soccer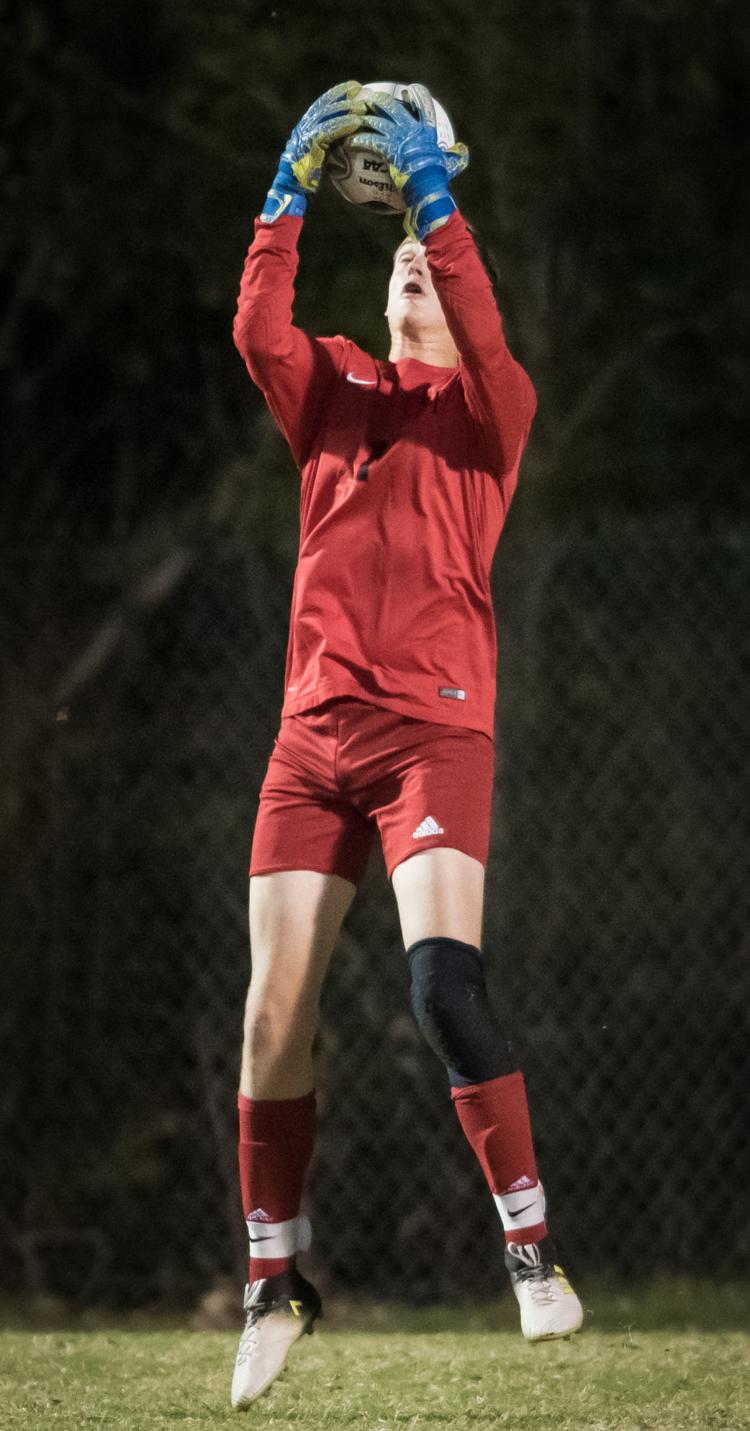 Reynolds West Forsyth Boys Soccer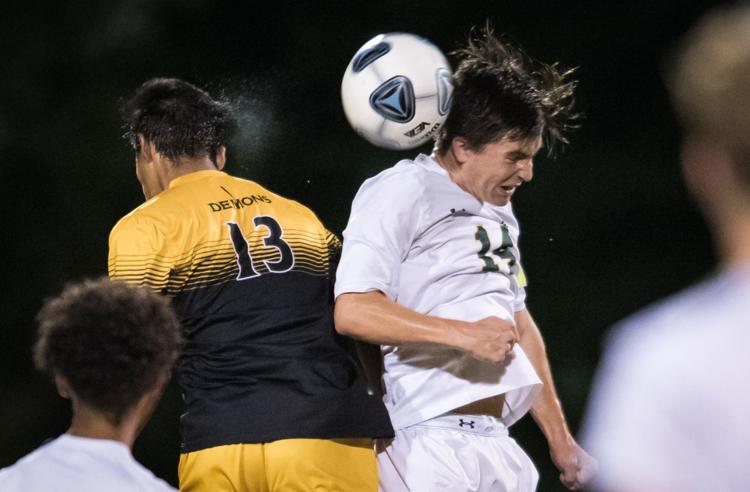 Reynolds West Forsyth Boys Soccer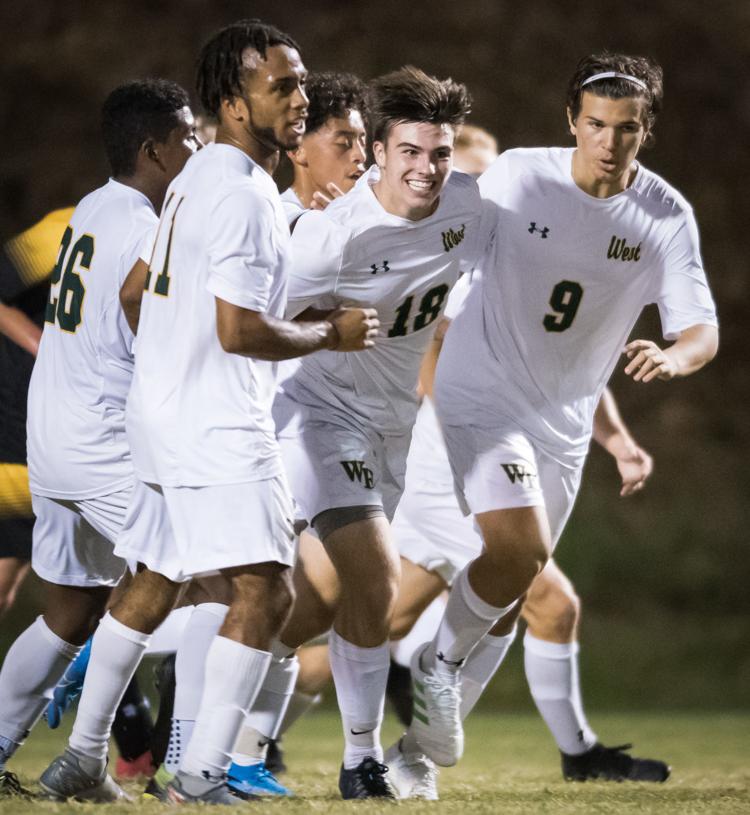 Reynolds West Forsyth Boys Soccer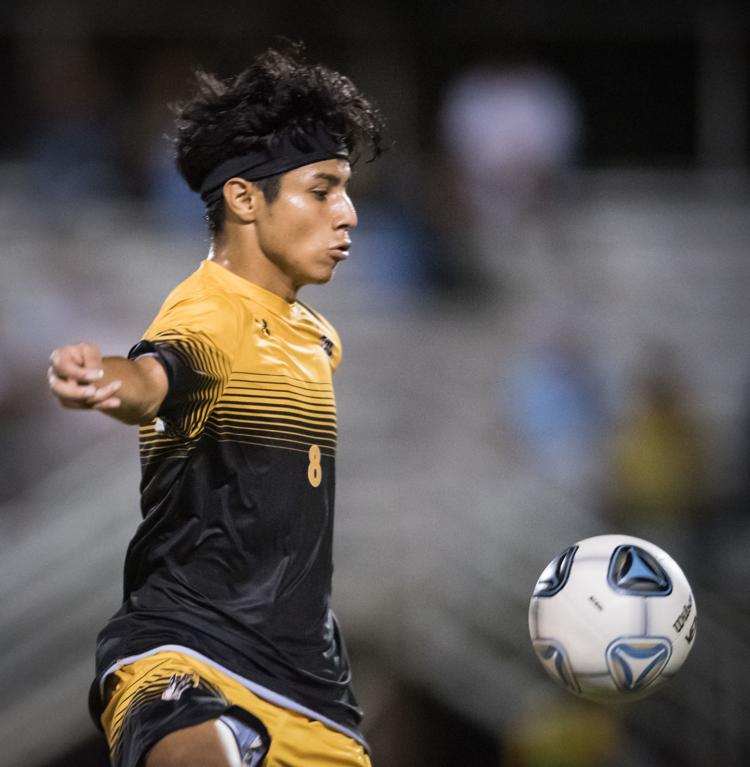 Reynolds West Forsyth Boys Soccer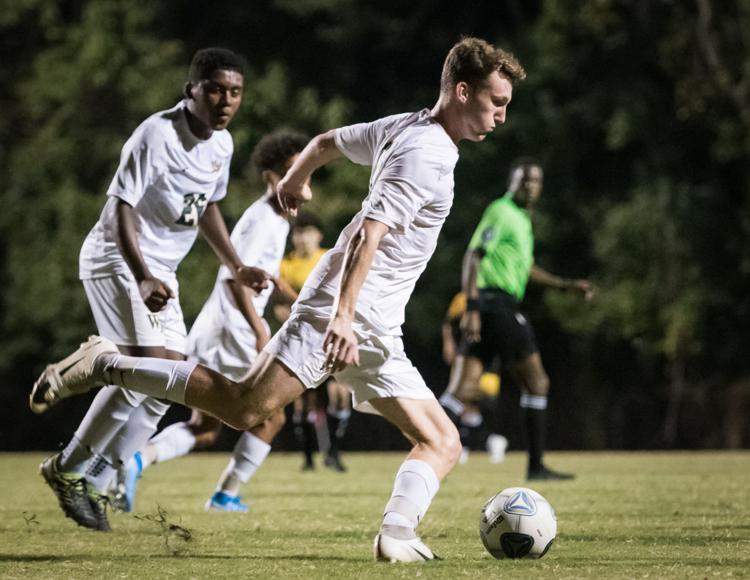 Reynolds West Forsyth Boys Soccer
Reynolds West Forsyth Boys Soccer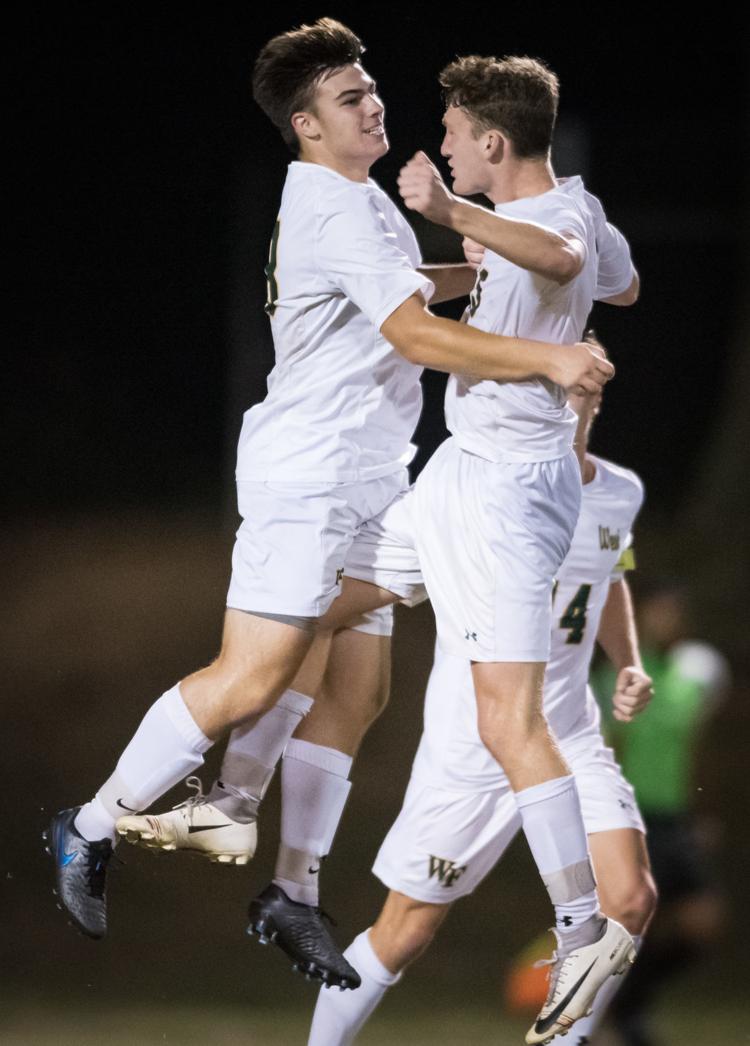 Reynolds West Forsyth Boys Soccer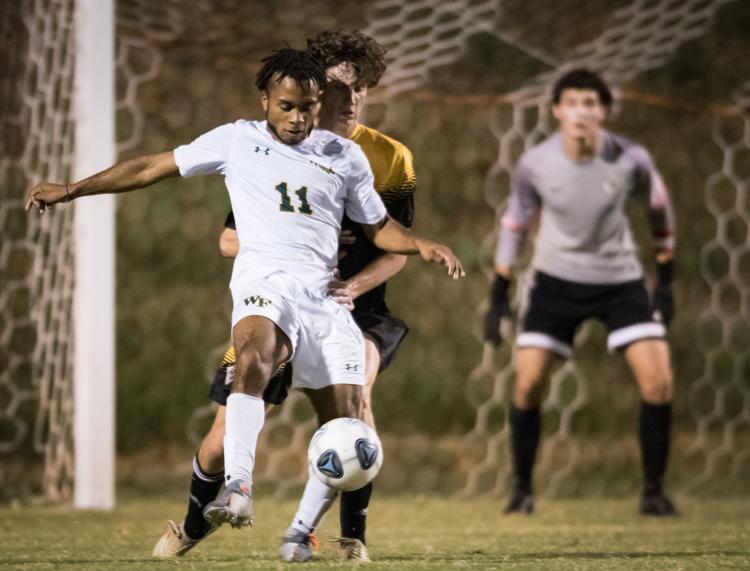 Reynolds West Forsyth Boys Soccer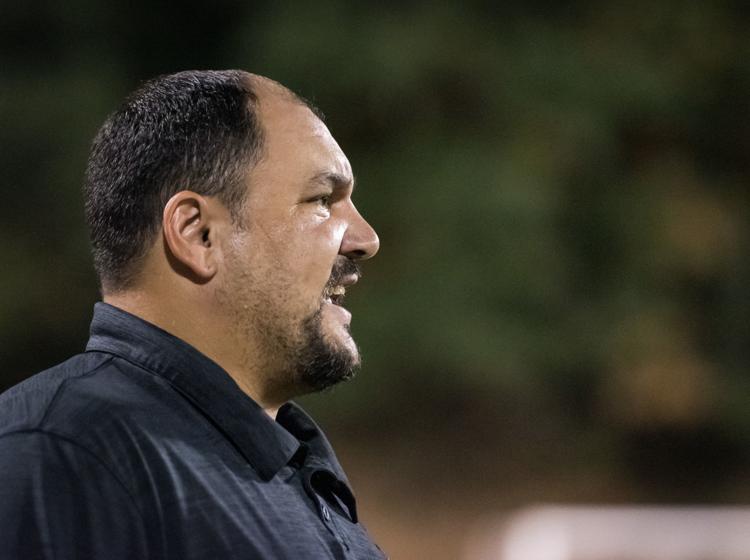 Reynolds West Forsyth Boys Soccer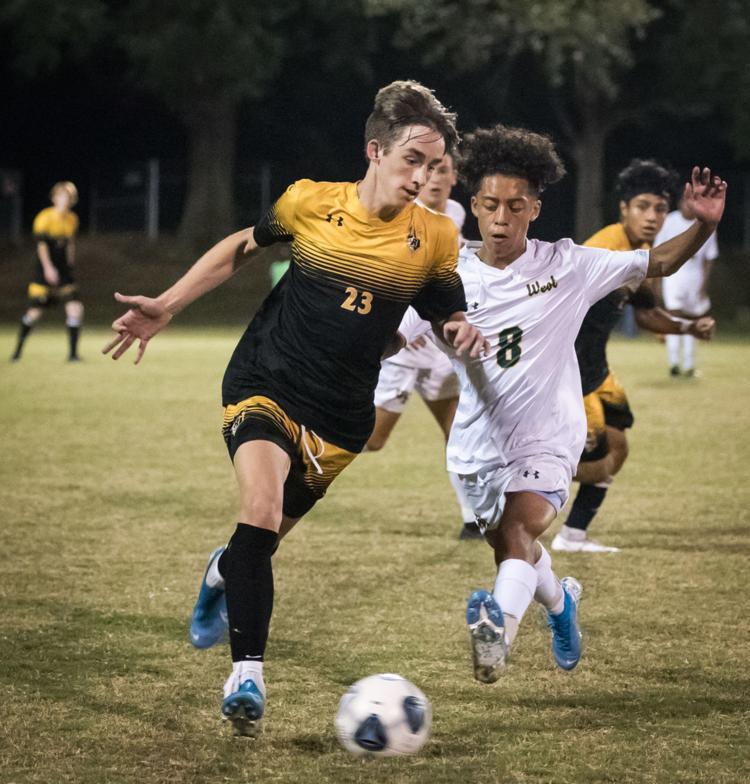 Reynolds West Forsyth Boys Soccer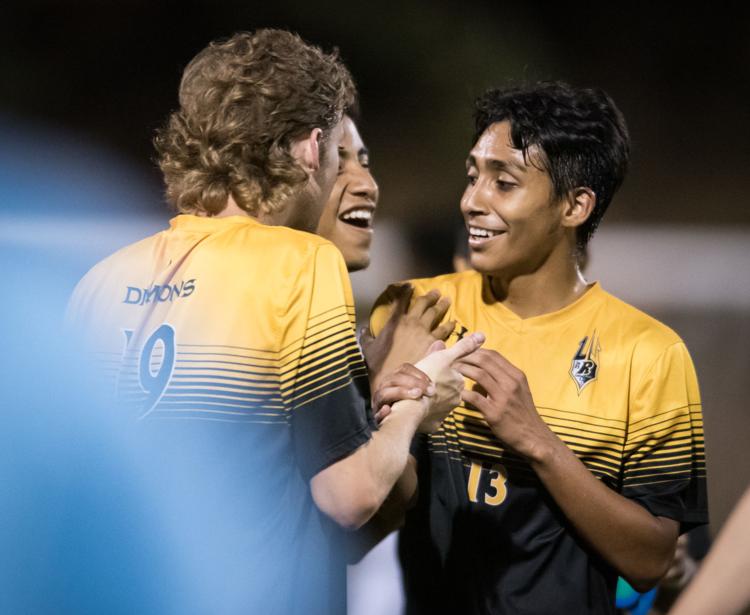 Reynolds West Forsyth Boys Soccer