The question of which team will win the Central Piedmont 4-A will be answered Friday night. It all comes down to one game: West Forsyth vs. Glenn. 
The Titans (9-1, 3-1) travel travel to Marty Stanley Stadium in Kernersville to face the Bobcats (7-3, 3-1) in a winner-take-all game for the conference title.
And who would've thought that it would play out like this? Coming into last week's games, West Forsyth, Glenn, Reagan and Davie County were tied for first place. Here's what happened next: Reagan and Davie were removed from the race following losses to West Forsyth and East Forsyth, respectively, and Glenn defeated Reynolds to keep its chance alive.
"They understand the magnitude of the game, but they also understand that it's not the end of the world either because you still have the playoffs, as well," Coach Antwon Stevenson of Glenn said. "But it should be fun, man − a great atmosphere. That's what high school football is all about."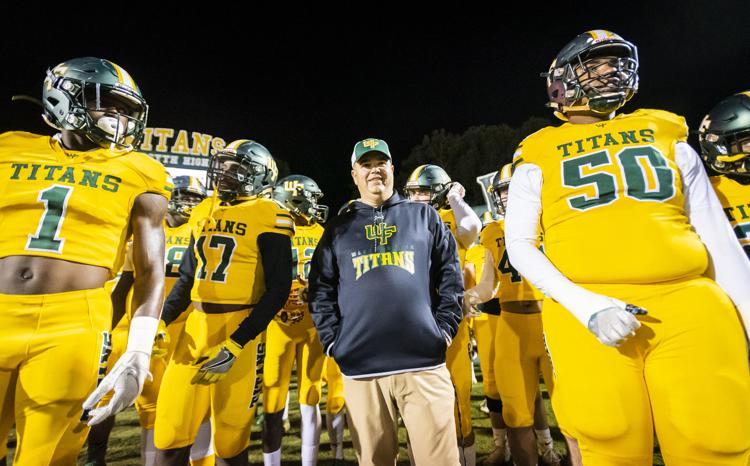 Coach Adrian Snow of the Titans knows any game that takes place in November can have implications — playoff or otherwise.
"It's kind of cool that it's worked out this way," Snow said. "But it's one of those situations, at this time of year, every game's big, so we just hope we're ready to play and get it done."
It's not the first time these two teams have played with the conference championship on the line. Two years ago, both teams were 10-0 and 4-0 in the conference coming into the regular-season finale played in Kernersville. West Forsyth won that game 17-14 and clinched a first-round bye in the NCHSAA Class 4-AA playoffs.
"Two years ago, it was kind of like deer in headlights, especially for me" Stevenson said. "Now in my fifth year as head coach, a little more seasoned. Not as seasoned as Snow, but a little more seasoned. And the guys, we have three or four guys that was on that team."
One player for Glenn who remembers that game is defensive lineman Desmond Johnson.
"We had this opportunity two years ago and we didn't take advantage of it, so it's nice to have that opportunity again," Johnson said.
Johnson has fond memories of the lead-up to the game.
"It was great because the whole city was out here," he said. "So it was big, and as a sophomore, it was kind of nerve-wracking, like, 'Wow, like everybody's really watching.' So to have the opportunity as a senior before I go to college is definitely going to take advantage of it."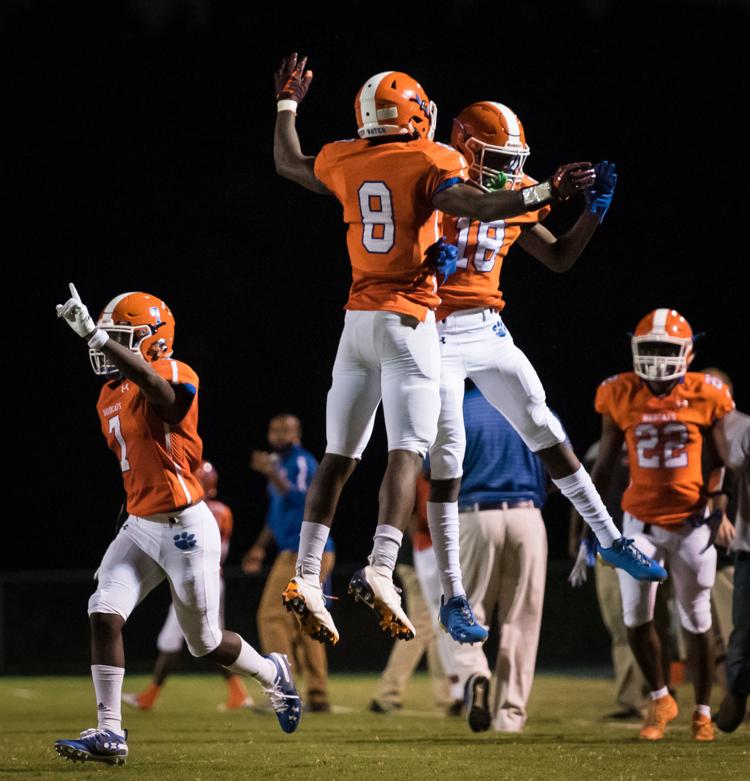 Snow, however, is remaining in the present.
"At the end of the day you can talk about all of that you want," Snow said. "But the bottom line is we're still playing for the same thing. That's the way it is, so for us and them, you've got to get ready to play and see what happens."
The pairings for the NCHSAA football playoffs will be released on Saturday, and it's likely that West Forsyth will be in Class 4-AA and Glenn will be in Class 4-A because of the enrollments of each school.
In 2017, West Forsyth and Glenn were assigned to Classes 4-AA and 4-A, respectively, and both received first-round byes. Both teams also lost in their first playoff games. West Forsyth lost 41-34 at home to Cornelius Hough, and Glenn lost 35-34 to Charlotte Vance in overtime.
"The competition in our league is great from top to bottom," Snow said. "So it's one of those things, you've got to be ready to play every night in the CPC. Glenn has done a great job all year. 
"As you can see, they've steadily improved. That's a tribute to Coach and his staff. It's one of those things, hopefully you go over there and play well and let the chips fall where they may."
In essence, Glenn has had a chip on its shoulder all season because not much was expected of the Bobcats before the season started. It didn't take long for people to see the Bobcats were capable of winning the conference championship.
"Everybody really doesn't expect a lot out of Glenn," Morgan said. "It's been like that ever since I've been here. We had a good season, and everybody wasn't expecting much us the next season. So we just kind of keep our heads low. We know we're the underdogs, so we take advantage of that, and we just play."