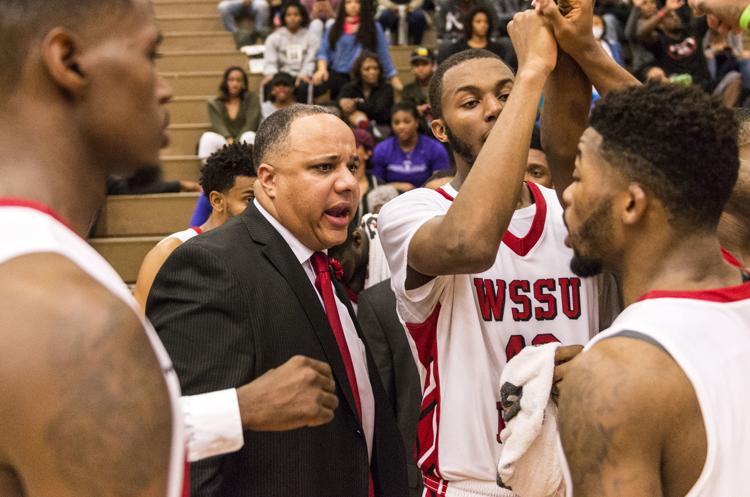 After parting ways with the men's basketball program at Winston-Salem State more than a year ago, James Wilhelmi will return as the face of an area team. 
Only, this time, it's not in college basketball. Wilhelmi has been hired to lead the North Forsyth boys basketball team for the 2019-20 season, athletics director Sean Vestal said Wednesday morning. 
"I'm excited," Wilhelmi said. "You know, I kind of fell in love with the city of Winston-Salem and I've always had a love affair with basketball. So, having an opportunity to stay put, work with young people and try and make a difference, it's a heck of an opportunity." 
He replaces Chris Caputi, who resigned in early July to take a job as an assistant at Waxhaw Cuthbertson. Caputi was the Vikings head coach for only 15 months.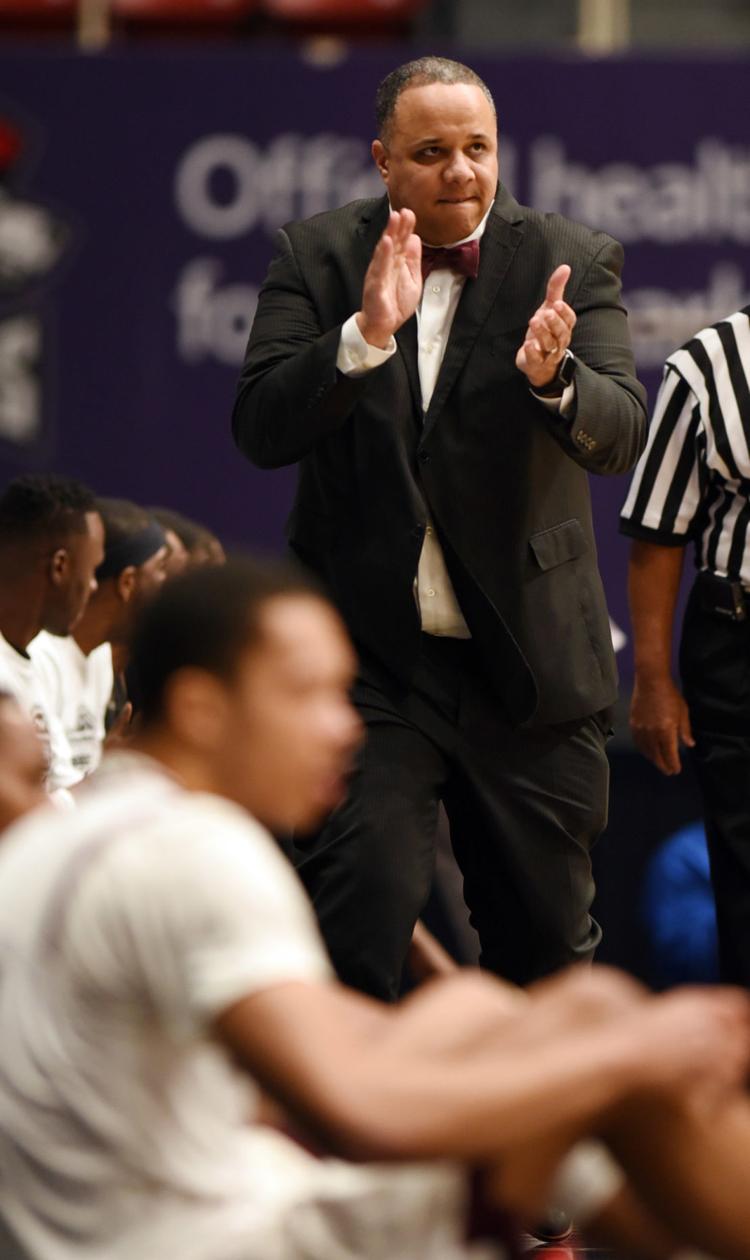 Wilhelmi has been in Winston-Salem for roughly eight years, when he took an associated head coaching position with the basketball team at WSSU in the summer of 2011. The Rams won the CIAA title in 2011-12, Wilhelmi's first season on staff, under Coach Bobby Collins.
Wilhelmi remained in that role for three years, becoming the head coach of the Rams in June 2014. He compiled a 47-63 record in four seasons. That time included an appearance in the CIAA championship game in March 2015. Following the 2017-18 season, WSSU did not renew Wilhelmi's contract.
"He's definitely got county ties and with his Winston-Salem State ties, it's obviously a great hire for us," Vestal said.
Wilhelmi also hopes to bring a wealth of experience from his days coaching at the college level. Before his tenure at WSSU, he was an assistant at North Alabama. He also spent five years at Howard. Other stops include Texas Southern, Evansville, Maryland-Eastern Shore, Hampton, Northern Illinois and Wisconsin-Stevens Point.
Wilhelmi said he thought North Forsyth was the site of his first visit to a high school gym session while with the Rams. He recalls watching the team undergo workouts with Vestal as the head coach.
The Vikings had a successful 2011-12 season as well. North Forsyth won 24 games that season and advanced to the fourth round of the NCHSAA Class 3-A playoffs.
Vestal stepped down as coach of the Vikings in February of 2018, finishing his 12 seasons with a 217-114 record. In Caputi's only season at North Forsyth, the Vikings won only three games.
Wilhelmi, however, is optimistic. He's a new hire along with Jay Blair, who was hired to be the Vikings' football coach in January. North Forsyth is also set to move down to Class 2-A for the next two seasons following approval from the NCHSAA board of directors.
"The thing that left an impression on me was the passion that Coach Vestal had — he just changed roles — and the passion is still there for the program, overall," Wilhelmi said. "You know, there's a new football coach. I'm going to be new. Coach Vestal is working his tail off, in terms of the fundraising stuff.
"So there's an excitement and an energy that still exists there."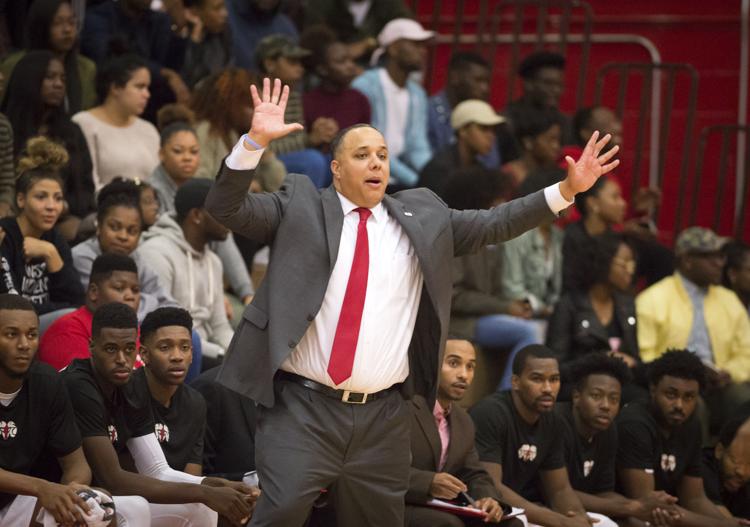 This is not Wilhelmi's first taste of coaching high school basketball. He spent a year coaching at Sussex Central (Del.) in 2003 and was an assistant in the 2018-19 season at West Forsyth under Howard West.
Wilhelmi worked as a substitute in Winston-Salem/Forsyth County Schools last year. He said he'll be an in-school suspension teacher at North Forsyth. 
No specific goals or benchmarks have been by the Vikings' new coach. At least, for now. 
"Right now, I just want to get better — that's it," said Wilhelmi, who applied for his new job after the announcement of Caputi's resignation. "And I want to make sure (the players) have a great experience, overall. You know, only one team gets to cut down the nets at the end of the day. 
"You want to get there, but it's not just about that."