High school football teams will take the field Thursday as practice officially begins for teams in North Carolina. The first game is a little more than three weeks away.
With that, here are five things to look for with the start of practice and the season set to kick off Aug. 23.
East Forsyth looks to fill spots in offensive line, secondary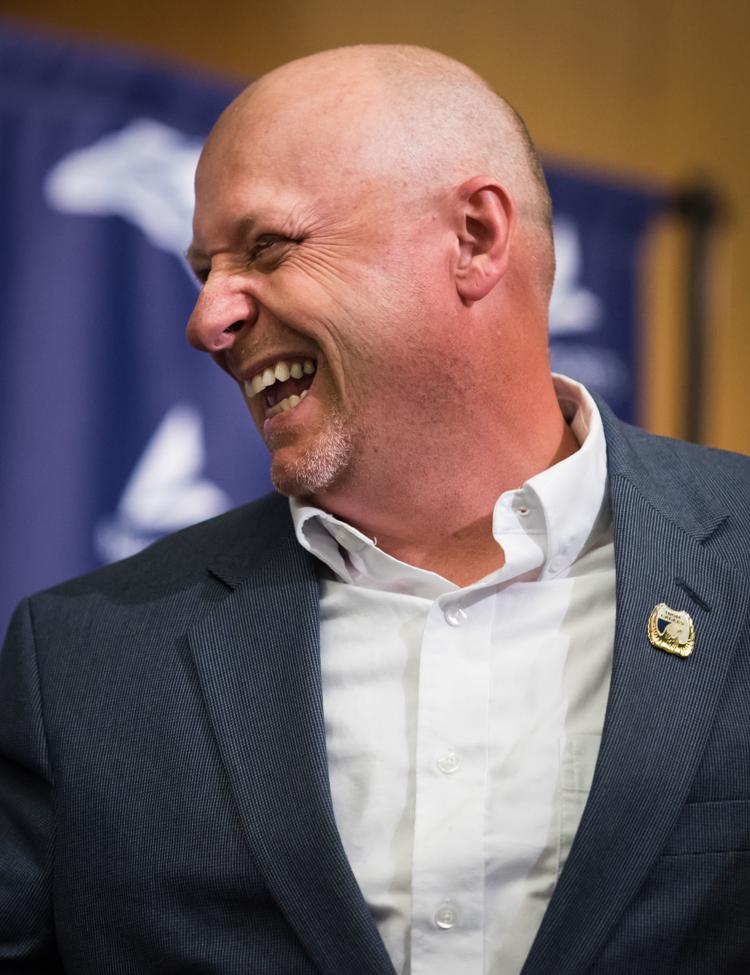 Coach Todd Willert of East Forsyth said the Eagles appear to be ahead of the curve in filling starting players after last season's NCHSAA Class 4-A title victory against Scotland County. It was the Eagles' first championship since 1992.
East Forsyth lost 27 seniors following the season, which Willert said is in the area of what the program loses annually. Spring practices and summer workouts gave the Eagles' time to fill many of those vacant positions.
But two areas of concern, according to Willert, include the replacement of four defensive backs and four out of five offensive lineman — only returner being junior Jaden Lindsay. He has offers from Division I programs such as Old Dominion, Liberty and Alabama A&M.
In the secondary, Javon McCallister, Jabez Gorham, Jordan Timmons and Isaiah Crowell — the brother of wide receiver Micah Crowell, who is rated a 4-star prospect by 247Sports — look to fill those roles. L.J. Whisnant, a JV call-up, along with Jacob Fletcher, Chris Davis and Tyler Akers will likely have roles on the offensive line with Lindsay.
But that's where the August practices come in handy — Willert will have a better idea of where the team stands when that begins Thursday.
Another strong season not of the question for East Surry
East Surry is coming of its first appearance in the NCHSAA championship game.
The Cardinals lost 13 of 48 players off their roster to graduation. They also saw the departure of rising senior Stephen Gosnell, an N.C. State commit who doubled as a quarterback and wide receiver, and his younger brother, Benjamin. Both transferred to Carroll County (Va.) in January.
But East Surry has plenty of players returning.
That includes Jefferson Boaz, a rising senior and 3-star prospect per 247Sports as a tight end, who will once again take his spot at quarterback for the Cardinals; he shared that role with Gosnell in 2018.
Isaac Washington, a junior defensive tackle, also earned plenty of Division I interest in the offseason — enough to receive four scholarship offers from programs in the SEC and ACC. Those include Auburn, Virginia Tech, North Carolina and the latest being Tennessee, which he announced via Twitter on July 30.
Mount Tabor replacing Albright
JaQuan Albright helped lead Mount Tabor to its best finish in 12 years as a senior. Quarterback is just one of the roles the former do-it-all player filled for the Spartans. Albright also was a wide receiver, defensive back and kick returner.
Albright, who signed with Hutchinson Community College, was recognized by the Journal on its All-Northwest football team after he helped lead the Spartans to the Class 3-AA West Region final last season. The last time the Spartans advanced that deep in the playoffs was when the team competed in the Class 4-A championship in 2007 — a loss to Wilmington Hoggard at BB&T Field.
This season, the Spartans will have a new player at quarterback — Tyress McIntyre.
McIntyre will have several standout offensive returners around him, though. That includes Amar Aikens, the Spartans' senior running back who rushed for 555 yards and six touchdowns in 13 games. Jordan Zertuche, a senior tight end with an offer from Alabama A&M, will likely be a backup quarterback as well.
A new coach, a new class for North Forsyth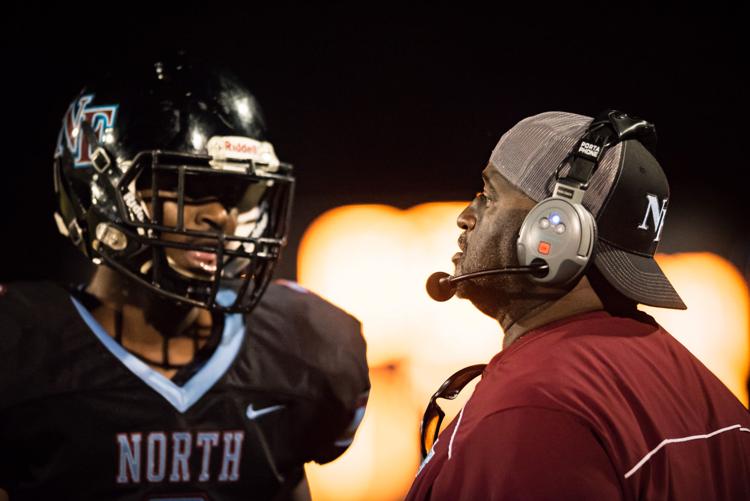 North Forsyth comes into the 2019 season after moving down to the Western Piedmont Athletic 2-A. The drop comes after the NCHSAA board of directors approved in November to allow the school's athletics teams to move down from Class 3-A.
The Vikings also have a new coach in Jay Blair, who was an assistant coach at Reynolds for the past four seasons under Pat Crowley. Blair was hired in January to replace Pete Gilchrist, who resigned after 12 seasons with the team.
Blair said the move from the Piedmont Triad 3-A, in which the team compiled an 1-21 record over the past two years, to the Western Piedmont Athletic 2-A will be a challenge. After all, North Forsyth now faces teams such as West Stokes, which finished 11-2 and won the conference championship in 2018.
Ledford has holes to fill on defense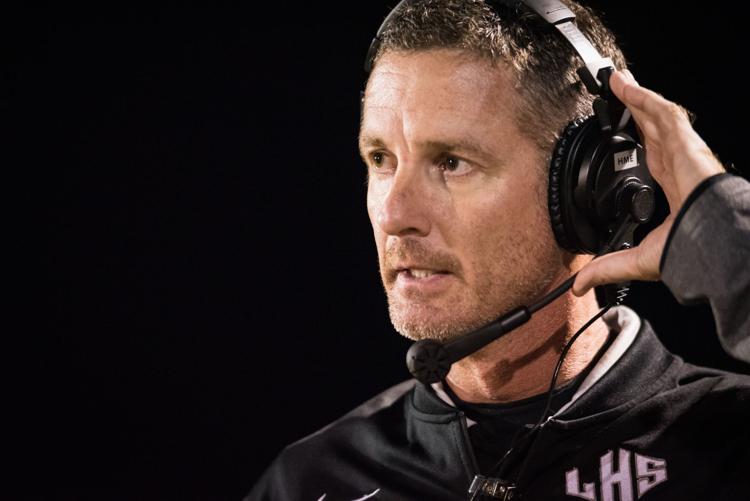 The Panthers saw finished the seasons 13-2 overall and advanced to the state semifinals of the Class 2-AA playoffs — the program's first appearance in an NCHSAA regional final since 1976.
But it's a new season, and the Panthers have since lost 18 seniors to graduation.
That includes about ¾ of their starters on defense, according to Coach Chris Adams. That group held opponents to just 87 points over 15 games last season.
Among those players lost to graduation was David Wetherington, Coleman Reich and Robin Martin. Wetherington, a linebacker, was named the defensive player of the year for the Central Carolina 2-A and went on to be a preferred walk-on at N.C. State. Reich, a 3-star prospect according to 247Sports, signed with Coastal Carolina in December. Martin compiled a school-record 11 interceptions as a defensive back.