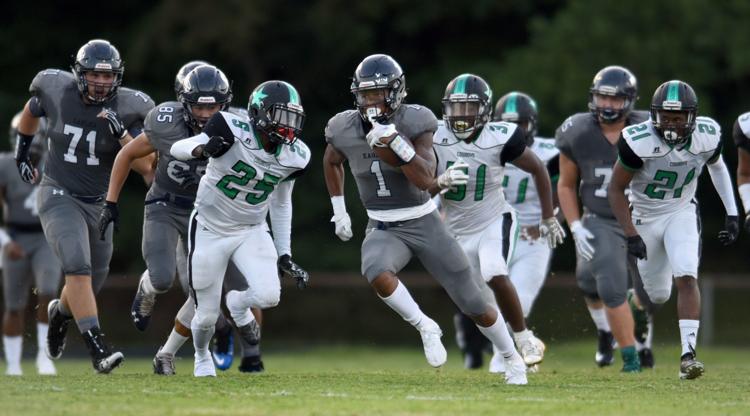 It's the seventh week of the prep football season, and although conference play has started for some leagues, many teams are in the final stretch of nonconference games. 
Teams from the Central Carolina 2-A will be playing their fourth conference game, and the Western Piedmont Athletic 2-A and Mountain Valley 2-A/1-A started last week. 
Here are five games to watch in Week 7:
East Forsyth (5-0) at Greensboro Grimsley (6-0)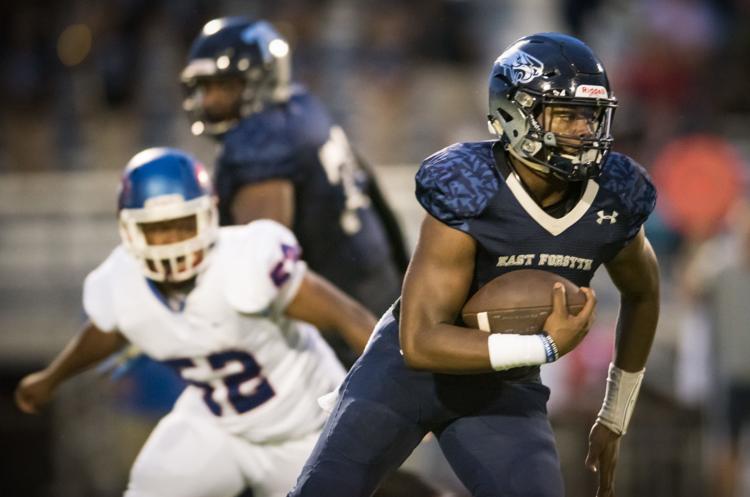 This game at Jamieson Stadium is between two of the better teams in the Triad. The teams played each other twice last year — once in the regular season and again in the playoffs. East Forsyth won both.
The Whirlies, under Coach Darryl Brown, finished 7-6 last year but have won their first six games of the 2019 season. They have also outscored their opponents 255-79, including a 47-33 win last week against previously unbeaten Knightdale.
Grimsley is led by senior quarterback Christopher Zellous. Zellous has completed 41 of 75 passes for 571 yards and 13 touchdowns. He's also rushed for 625 yards on 74 carries for seven touchdowns.
East Forsyth was off last week after defeating Greensboro Page 43-7 in Kernersville two weeks ago. Quarterback Ty Lyles of the Eagles has thrown for 768 yards and six touchdowns. Senior Ahmani Marshall, who has committed to Wake Forest, is the Eagles' leading rusher with 536 yards on 68 carries and six touchdowns.
Ragsdale (2-4) at Glenn (3-2)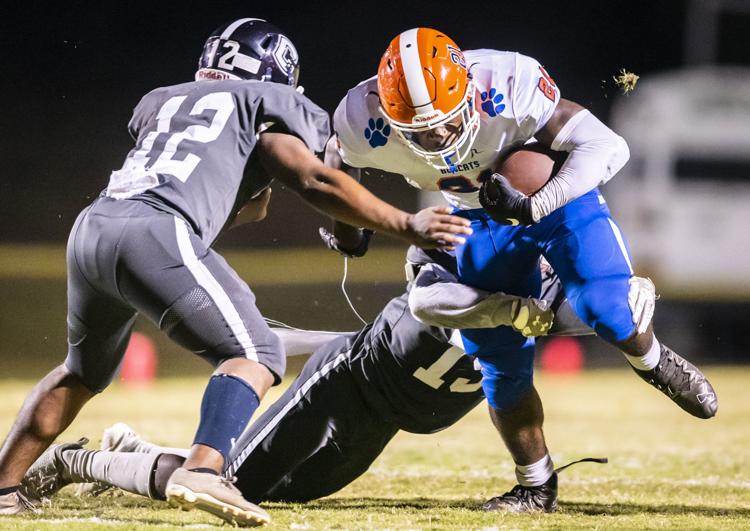 Ragsdale will be making a 16-mile trip from Jamestown to Kernersville to play Glenn in a nonconference game at Marty Stanley Stadium. It's a rematch of last year's game that Ragsdale won 34-15 in Jamestown.
The Tigers have been outscored 146-111 this season, including last week's 31-18 home loss against Mount Tabor. Things won't get any easier for Ragsdale when it plays Glenn, which defeated High Point Central 41-0 last week.
The only negative for Glenn in last week's win in High Point was the loss of defensive back Malik Worrell, who sustained a compound fracture of his right leg on what turned into the last play of the game.
High Point Central (0-6) at Reynolds (2-3)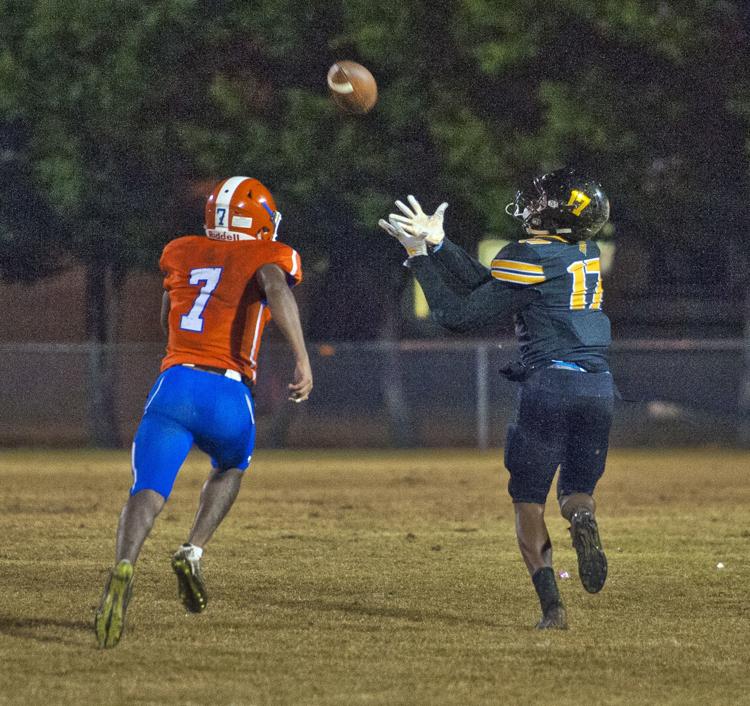 Things don't get easier for High Point Central, which will play a team from the Central Piedmont 4-A for the third time in the past four weeks.
The Bison didn't fare well in their first two games against Central Piedmont 4-A teams − losing 61-0 at home against West Forsyth on Sept. 13 and 41-0 at home last week against Glenn.
The Bison have have been outscored 259-62. Parren Johnson is the leading rusher for the Bison with 325 yards on 71 carries and two touchdowns.
Reynolds, which was off last week, returns home after defeating North Forsyth 29-6 two weeks ago. Quarterback Caden Davis is the catalyst for the Demons with 937 yards passing and eight touchdowns. Davis also has rushed for 193 yards and three touchdowns on 41 carries.
Carver (2-3) at Walkertown (4-1)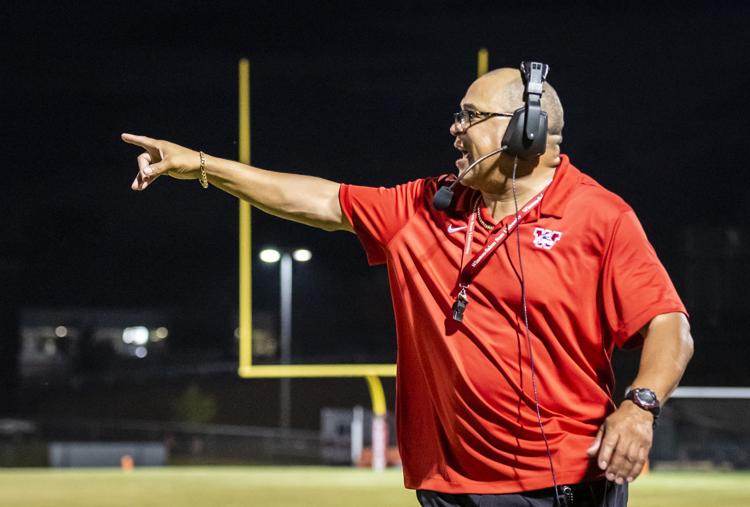 These two teams are trying to rebound after stumbling in their first Western Piedmont Athletic 2-A games of the season last week. Carver lost 18-14 against North Forsyth, and Walkertown lost 27-20 at North Surry.
The Yellowjackets have been outscored 152-92. Quarterback Jaquez Sims leads the Yellowjackets with 642 passing yards and three touchdowns. He also has thrown four interceptions.
The Wolfpack has outscored its opponents 145-80. Quarterback Zion Conrad has passed for 400 yards and four touchdowns and has been intercepted once.
Mount Airy (4-1) at Reidsville (5-1)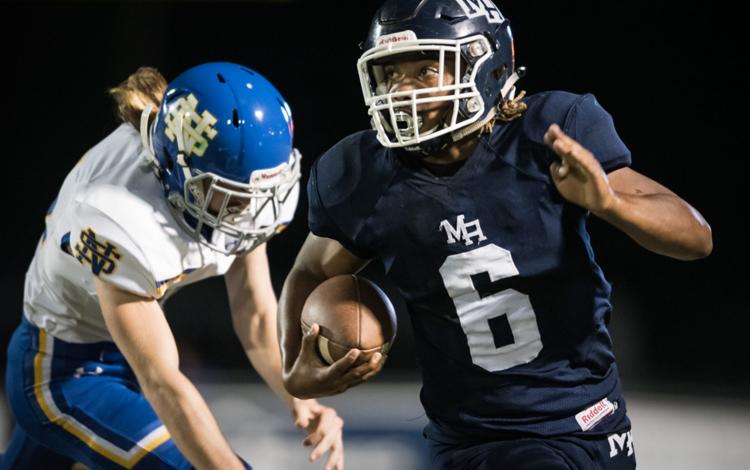 This is a battle of perennial powers in North Carolina.
The two teams first played in 1927, but this is the first time they've played each other in 48 years. Reidsville holds an overall record of 23-16-5 against Mount Airy. It's also the second Northwest 1-A opponent Reidsville has faced after losing 55-49 to East Surry last week.
Mount Airy was off last week. Running back Johnathon Smith leads the Granite Bears with 932 yards rushing on 102 carries and 12 touchdowns. Quarterback Zeb Stroup has passed for 546 yards, six touchdowns and four interceptions.
The Rams have played in the past three NCHSAA Class 2-A championships − a 58-12 win against Edenton Holmes in 2016, a 35-28 loss to Wallace-Rose Hill in 2017 and a 31-28 win last year against Elizabeth City Northeastern.
Quarterback Kyle Pinnix leads the Rams with 1,087 passing yards and 18 touchdowns. Reidsville has outscored its opponents 318-77 this season.