The season has been a work in progress for the Ledford football team. At least, that's how Coach Chris Adams characterized it. 
It's certainly not the same team the Panthers (3-2, 3-0 Central Carolina 2-A) had last season, which lost just two games and reached the NCHSAA Class 2-AA East Region final — the program's first appearance in a state semifinals since 1976.
Of course, there were 18 seniors on Ledford's 53-player roster in 2018. That includes Coleman Reich, David Wetherington and Robin Martin.
Reich, a freshman at Coastal Carolina, was an athlete at Ledford and now plays safety for the Chanticleers. Wetherington, a preferred walk-on at N.C. State, was named the defensive player of the year in the Central Carolina 2-A last season. Martin racked up a school-record 11 interceptions in 12 games for the Panthers.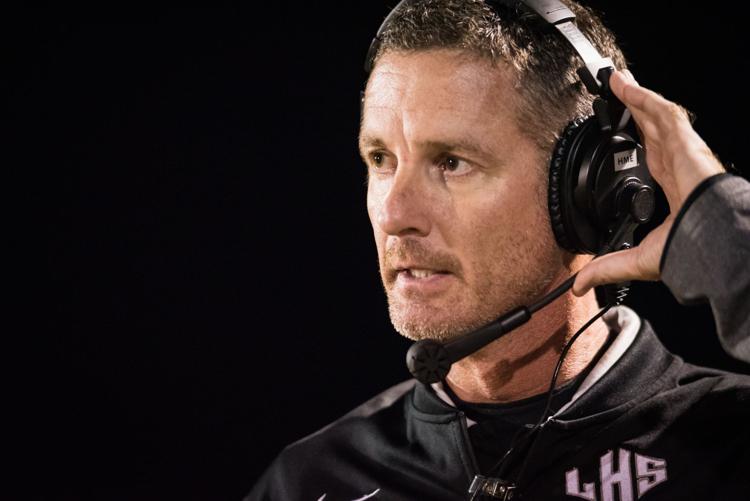 According to Adams, players have been competing this season for roles — eight starting spots needed filling on defense and six needed filling on offense. It's included plenty of adjustments, too. Even entering the team's conference opener against West Davidson on Sept. 13, senior Walker Lackey was named the quarterback. That change moved Owen Finley, a sophomore who held the position for two games, to free safety. 
"We had a senior-heavy team — we just had to stay healthy and just make sure we got them there on time, and didn't get lost on the way to the game," Adams joked. "... This year, coming in, it's a lot more question marks. It's a lot more things, as coaches, that we've had to evaluate and figure out. We're still in the process of doing that; we certainly don't think we've got it all figured out, at this point. 
"But I think we're much further along, six weeks into the season, than we were at the beginning. You know, it's a challenge to your coaching staff. But at the same time, it makes it fun for the kids and all of us because there's a lot of competition. There's a lot of new faces."
And it's worked for the Panthers, who are coming into their fourth conference game of the season. Ledford takes on Lexington, which is under first-year coach DeVore Holman, in Wallburg on Friday night.
According to Lackey, who was first named the starting quarterback ahead of the Panthers' 2018 regular-season finale, it's been a learning experience each week for the team. The first two nonconference games, alone, were tough — a shutout loss against Glenn in the season opener followed by a 14-12 loss to Randleman on Sept. 6. 
Since then, optimism has played a part in three straight wins. 
"We really just took away negative energy," said Lackey, who has passed for 205 yards, rushed for 330 yards and scored six touchdowns this season. "When we lost, we were curious about how this season was going to go — but not in a positive way. 
"I feel like, after those two games, when I came in to quarterback and we moved other people somewhere else where it best helped the team, we brought it back and we were just positive." 
Adjustments were made also because of injuries. That includes Alex Mendoza, the team's senior kicker, who sustained a knee injury playing soccer just days before the Panthers' game against West Davidson. Bryson Sims, a sophomore, filled that role. Blake Boyette, a middle linebacker, sustained an ankle injury after the second week of play. Xavier Tate, then stepped in.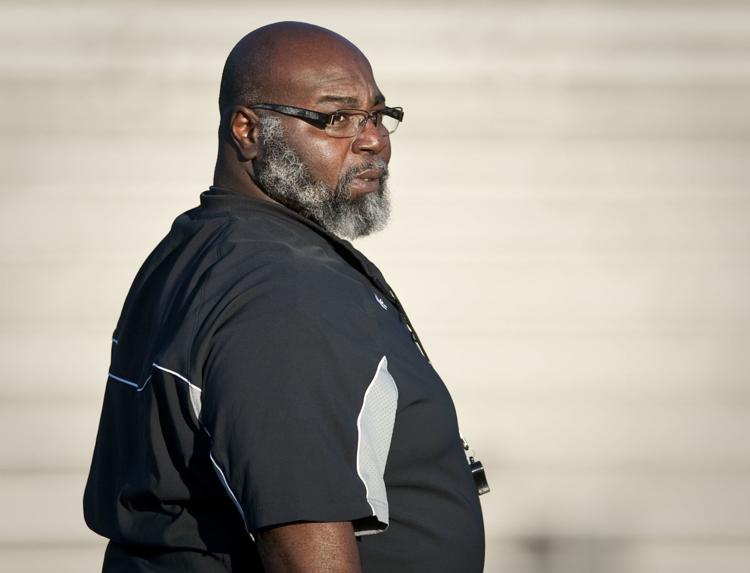 Holman, the head coach at Davie County from 2013 to 2016, was hired in April to take over the Yellow Jackets. Lexington (1-4, 0-3) is off to its worst start since 2014; its lone win came Sept. 6 in a nonconference game against North Rowan.
Holman called the season a "process" as he works on rebuilding the program.
Holman changed quarterbacks ahead of last week's game against Salisbury. He named Rahmel Ewart the starter, taking over for Tyrek McNeair.
Despite the Yellow Jackets losing 28-0, Holman had a few takeaways for the remainder of the season. 
"We could not put together a sustainable drive without having penalties or things of that nature — turnovers," Holman said. "Once we figure out how to have a sustainable drive, I think we're going to be OK. 
"The first part is learning how to play. The next thing is knowing how to sustain drives and execute without making mistakes. If we can take care of those mental mistakes, then I think we have a chance to be a little successful."