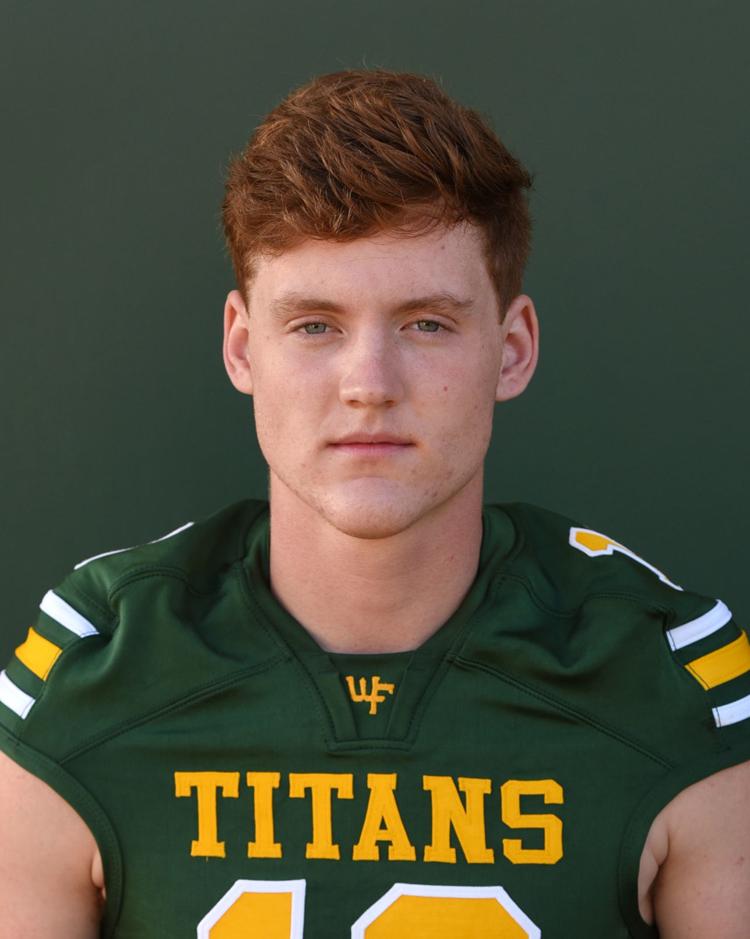 Slade Garraghty leads his West Forsyth football teammates in two things this season.
He's batted down more passes from his outside linebacker spot than anyone else on the Titans' team, timing his jumps perfectly when the quarterback winds up to throw to a receiver in the flat to bat the ball down before it's halfway to its target.
And he leads them in prayer.
"They appointed me the team chaplain," said Garraghty, a 17-year-old senior who stands 6-foot-4 and weighs around 190 pounds. "I say the prayer before all of our meals, and when we do anything like that, I've got it."
That sits pretty well with Adrian Snow, the Titans' head coach.
"He is one of the best kids and best players we've got," Snow said. "He's big, and he's athletic; he makes things happen. I can't tell you how many passes he's batted down. He's such a great kid — he says the prayer whenever the team eats together, stuff like that.
"He is all about the program, all about people, and that's what makes him such a great kid."
Garraghty, who has played on the Titans' varsity since his sophomore year — he played JV as a freshman — has rarely left the linebacker spot since he started playing Pop Warner football as a 12-year-old. But it wasn't until he got to West Forsyth that he really bought into the sport.
"It took a while for me to really love football," Garraghty said. "When I got to (high school), a higher level, that's when it happened. Before that, I just went out and ran around the field, stuff like that.
"In high school, I've gotten to play with some great players like KJ Henry, Jack Olds and Ja'Quan McMillian," he said. "I love the competitiveness of football. There's something about football that brings everybody together, more than any other sport."
Garraghty played on the Titans' golf team his freshman and sophomore year and still dabbles in the sport — along with fishing and shotgun target shooting — but he figured at that point that he should spend most of his energy on football.
Garraghty would be open to playing football in college, but he's preparing more for a career as a mechanical engineer, ready to apply to N.C. State, UNC Charlotte and Clemson.
"I love math; it's always come easy to me," he said. "I feel like I can make a living with it."