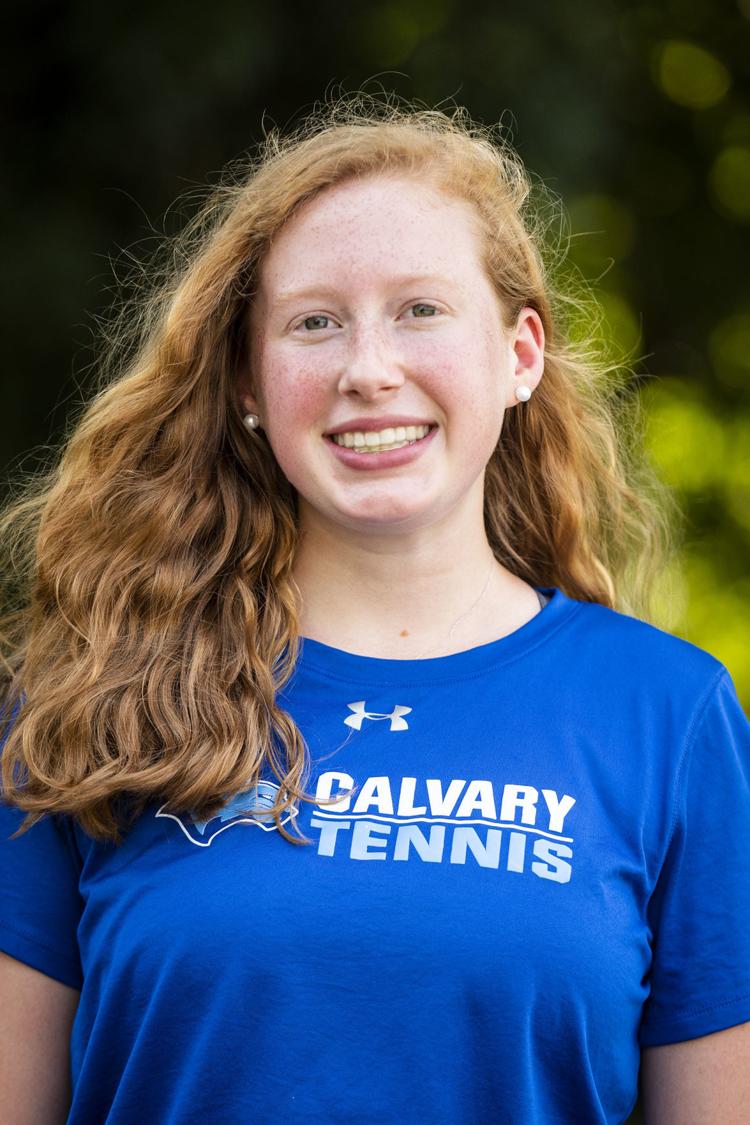 It didn't take Blaine Burton long after he took over as coach of Calvary Day School's tennis team this season to figure out how important Scottie Bing was going to be — and not just because she was his best player.
"I got here this year, and I had five returning players and six new players, and I recognized right away that I needed somebody to help me. That was Scottie," Burton said. "She's such a big part of the team; she provides leadership and inspiration and really helps with the younger kids."
Bing, a 16-year-old junior, played No. 1 singles this season and No. 1 doubles, with her younger sister, Abby. The season was hardly over before Bing was already working on her game, changing up her forehand grip after a lesson with a tennis pro and planning to play as many matches in the offseason as possible.
"I played tennis when I was younger, then I took a break in middle school, and I started again in high school," she said. "I was playing soccer, and that was in the spring, but when I started playing soccer in the fall, I decided that tennis is the sport that I was better at. I enjoyed soccer — and it was hard to give it up — but I really loved tennis.
"As I got into tennis, I got to a certain point in my game where I was enjoying it more. I had been used to soccer, a team sport, and tennis is an individual sport. It's a lot more of a mental game. The more matches you play, the more you get used to it.
"I still struggle a little bit. I need to work on playing more matches in the offseason. I want to play more matches. There's a round robin at Westwood (a local swim and tennis club) on Fridays, and I'm going to get into that so I can play more matches."
Bing played every match as a freshman and sophomore, but it wasn't until this season, when she moved into the No. 1 singles slot, that she started feeling a little uncomfortable, facing opponents' best players on a regular basis.
"At first it was a little overwhelming," she said. "I could really see what I needed to work on, but by the end of the season, I felt better about my play. I definitely feel like I have improved.
"I am better at doubles. I feel more relaxed; it's not as much of an individual thing and my sister and I play well together."