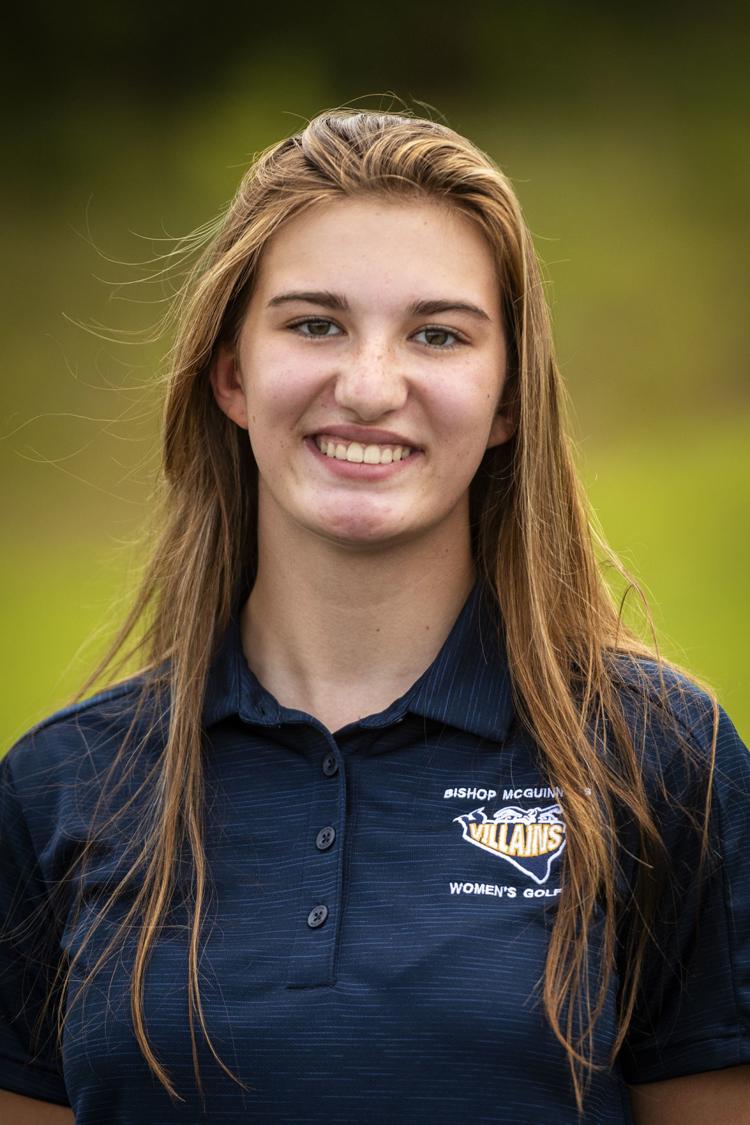 Sarah Truskolaski said she was elated when she found out there would be a girls golf team at Bishop McGuinness this season.
Truskolaski, a sophomore, played on the boys practice team in the spring but never got to play in a match.
And as fate would have it, she never got to play in a match for the girls team this past season, either.
During the second week of practice in August, and about a week before the Villains' first match of the season, Truskolaski popped a ligament out of place in her left wrist that ended up sidelining her all season.
"I have hypermobile joints and have had this happen a few times before, but never when I couldn't put the joint back in place," Truskolaski said. "I wasn't even playing golf when it happened. Just moved it the wrong way. I had to go to urgent care and that's when they saw the ligament. I've been wearing a cast on my wrist ever since."
Truskolaski said she has had issues with her wrist and ankles before.
"I sprain my ankles a lot," she said with a laugh. "I have a lot of people who are fascinated with all the issues I have with my joints."
Truskolaski has been playing golf since she was 7. Her father, Frank, enrolled her in The First Tee program when the family lived in Arkansas.
"My father told my brother and me that it would be a good learning experience and that golf was something we could do for the rest of our life," she said. "Over time, we both started to realize golf was a lot of fun. Golf was the first sport I every participated in and is the only one I do now."
Truskolaski attended most of the matches to support the team, which featured just three healthy players this season.
"They did very well and I'm really proud of them," said Truskolaski, who is also involved with Model U.N. and the National Art Honor Society. "I wish I could have been out there playing with them."
Three questions for Truskolaski
Q: What's your favorite TV show to binge watch?
Answer: "Stranger Things"
Q: Who are your dream playing partners and where would you play?
Answer: Frank Truskolaski (father), Jordan Spieth, Lynn Christopher (Aunt), Audrey Hepburn. And we would play at Pebble Beach.
Q: Do you have any rituals or superstitions when you play?
Answer: I always wear a ring of an olive branch that I got in Greece that wraps around my finger