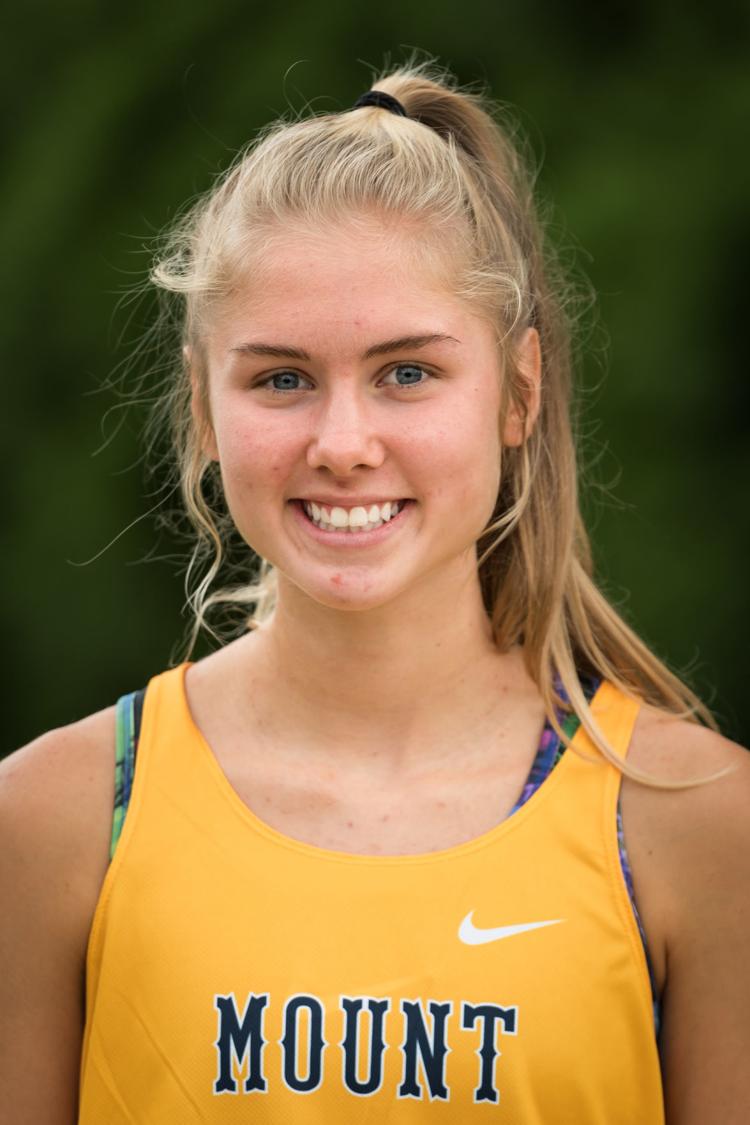 Sarah Moore started running in middle school when a friend and neighbor suggested to give it a try.
Moore, a junior on the Mount Tabor girls cross-country team, hasn't really stopped since. She has also added swimming in the winter and lacrosse in the spring.
"Gwen Parks, who runs for Reagan, is my neighbor and she and I used to run together once we got home from middle school on a greenway near our house," Moore said. "I ran at Hanes and she was at Meadowlark, but we would train together. I started by running one mile and then gradually increased it to two miles, the middle school distance."
Moore showed up on her first day of practice at Mount Tabor as a freshman without a lot of expectations but noted a few differences in the approach.
"It was definitely more intense, and the coaches really worked closely with us," Moore said. "I remember running three miles that first day and there was a good group of freshman that I got to run with that I really connected with."
Moore missed several meets as a freshman after spraining an ankle on a training run, but said she gradually worked her way back to form by the end of the season.
Not wanting to remain idle once the season was over, Moore was talked into joining the swim team.
"I had done summer swim teams before, but I didn't really start swimming until my freshman year," Moore said. "I prefer the distance freestyle events. Swimming is a lot like running in that you are challenging yourself as an individual while you are also performing for a team."
Rounding out Moore's year-long participation, she took up lacrosse in the spring of her freshman year because she had several friends who were going to play.
"It's a little different from running and lacrosse because it's not focused on your individual results, but how you contribute to the team," said Moore, who plays attack.
Moore established a new personal-best time in cross-country on September 21 at a meet in Cary, when she finished in 20 minutes, 14 seconds.
"My goal for the rest of the year is to try and finish under 20 minutes," said Moore, who is also in the Key Club. "I ran at the state meet last year for the first time and that was a great experience to push myself against the best runners in North Carolina. I hope we can make it back this year and I can perform well."