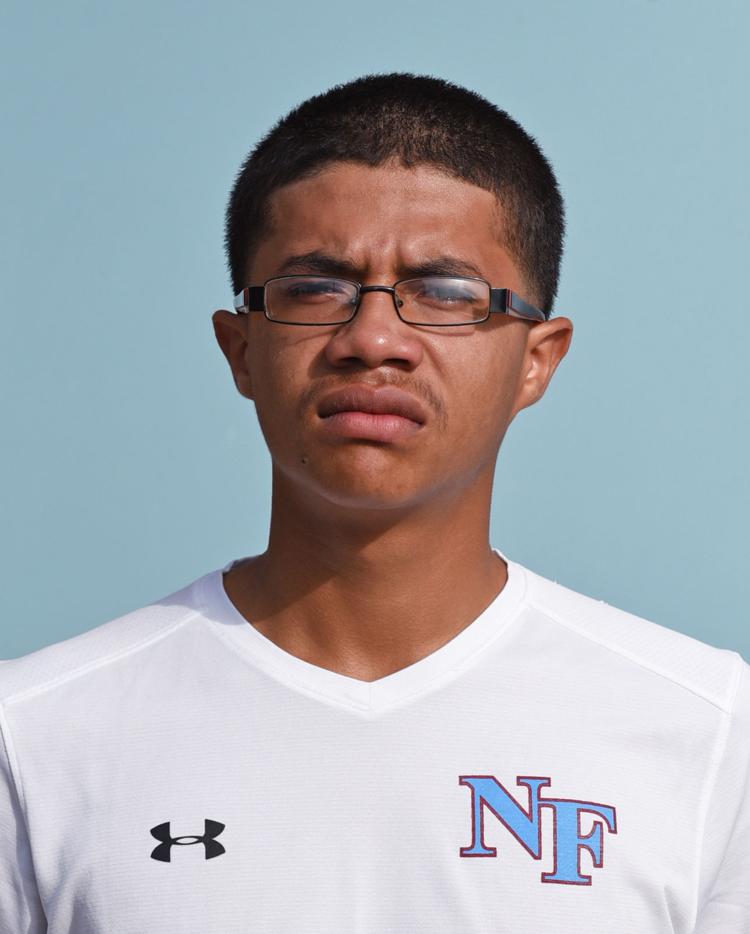 Rivaldo Mendoza had never played organized soccer until he was a freshman at North Forsyth.
Now, the senior for the Vikings is an integral part of this year's team that is competing for a Western Piedmont Athletic 2-A conference championship.
"I had played mostly pickup games," Mendoza said. "I like everything about playing on a team. It's about having fun with my teammates. It's like, live the moment. It feels like everything is different when you're on the field."
His position is right wing.
"My job is to attack the right side and support the right back if they take it," Mendoza said. "I help the right back recover and stop the attacker."
Playing right wing is new for Mendoza.
"It was tough at first when I was out of shape," he said. "Once I got the rhythm, I was used to it. I've played every position, but mostly corner back and right wing."
Mendoza also played goalie when he was younger, but it is one position he no longer has a desire to play.
"Our team didn't have a goalie," he said. "My attitude was always taking risks, take for the team.I enjoyed it but there's too much contact as you grow older. Soccer gets tougher and the shots are more difficult. There's too much pressure."
Mendoza said speed is his biggest asset.
"I use it to take out a defender when it's one-on-one," he said. "Sometimes it gets too intense. My head goes somewhere else and I get violent. I try to keep focused and say we are the ones who should remain calm."
He got a red card earlier in the season, a disqualification he regrets.
"I was heartbroken," Mendoza said. "We lost the next game 2-1. I'm not saying we would have won if I had been playing, but I was very hurt I couldn't play."
Mendoza said he's not fond of some of the dirty play in soccer.
"It used to be different," he said. "Now if you try to do something fancy, they'll try to hit you. A Mount Tabor player did a slide tackle on me and then came back and kicked me."
Mendoza scored his first goal against Atkins.
"I usually have very bad luck with goals," he said. "I mess up at the end with the easiest of things. When I scored at Atkins everybody came and hugged me. It was nice scoring, but I prefer the team to win."