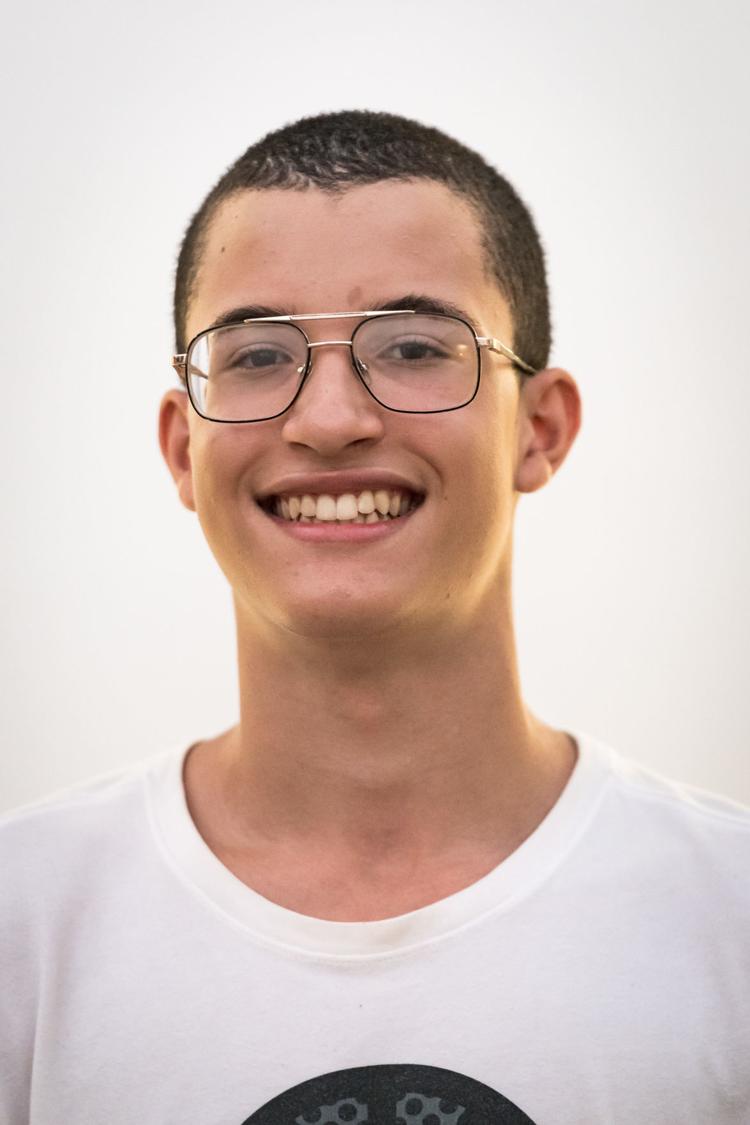 Mike Lewis is on the boys cross-country team at Walkertown, and he is a self-described fitness enthusiast. There's rarely a day when he's not engaged in some form of physical conditioning.
In the mornings, he takes part in personal workouts which last anywhere from 30-45 minutes before he leaves home to go to school. These workouts include sit-ups, crunches, leg lifts, squats without weights, push-ups and arm curls with light weights.
"I just like to work out a lot," said Lewis, a sophomore who is the No. 2 runner for the Wolfpack. "Yet, there are times when I tend to go over the limit. But now I'm learning how to cut back and get more rest."
Coach Mike Smith of Walkertown envisions a productive career for Lewis, a first-year runner. Lewis's nonstop work ethic, he explained, will play a huge role in his growth.
Smith asserts that the degree to which Lewis improves will hinge on the runner's ability to understand the difference between engaging in grueling workouts and doing too much to the point where he's over-trained.
Being over-trained is especially evident in sports such as boxing, wrestling, swimming and running. Those athletes typically expend a lot of energy in workouts, but they don't get enough rest for their bodies to fully recover. In those cases, over-trained athletes aren't able to perform at peak ability on the day of competition.
"Mike truly enjoys running," Smith said. "He's the type that will go all day if you let him. There was one practice where I told him to go out on a 30-minute run, but he didn't come back for nearly an hour. He's starting to get a grasp of how much (training) is enough. In the seasons to come, I believe he's going to make a name for himself."
One of the reasons why Lewis runs is to maintain his fitness level. He embraces the challenge of building endurance and strengthening his body.
"Most people think that competitive running is easy, but it's difficult," said Lewis, who plans to compete in the 1,600 and 3,200-meter runs in indoor and outdoor track. "You have to have proper running form and know how to breathe correctly while you run.
"A lot of runners don't want to push themselves to their personal limit. To enjoy success, you must be willing to push past the pain."
Three questions for Lewis
Q: What's the best book you've read?
Answer: "Prisoner B-3087" by Alan Gratz
Q: What's your dream job?
Answer: Military Technology Engineer
Q: What's your favorite food?