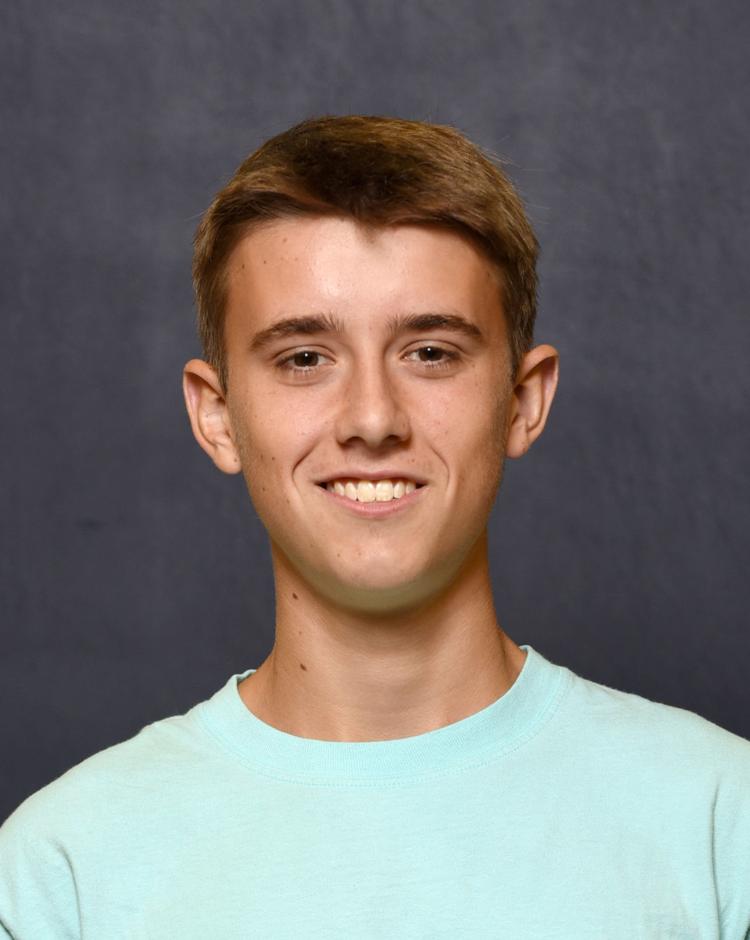 Matthew Thompson from East Forsyth is following in the footsteps of his older brother, Nathan.
The junior from has run on the cross-country team for the Eagles for three years.
"I didn't take running seriously until my freshman year," Thompson said. "My brother is six years older. He told me to don't walk and always try your hardest."
Thompson ran indoor track his freshman year when most of his teammates were seniors. He decided to give it up in favor of tennis, his preferred sport.
"I knew a lot of the seniors and when they all graduated, I decided to give it up," he said. "I wanted to concentrate on tennis."
Thompson said cross-country helps him with conditioning for tennis, which is a spring sport. "I've been playing tennis since the seventh grade," he said. "It's my favorite sport. Cross-country helps me condition-wise. It helps me to be faster."
He said he likes the relaxing atmosphere of running cross-country courses.
"It helps clear negative thoughts for the day," Thompson saod. "I feel refreshed. It gives me a sense of accomplishment whenever I finish a course or a meet. I feel a lot more relaxed."
Participating in a fall sport also keeps him active.
"It gives me something to do," he said. "It's better than sitting home doing nothing. It gives you an experience."
Thompson said he's looking forward to a temperature drop.
"Colder weather is better," he said. "Ninety degrees wears me out."
His strategy for running the 5K is simple.
"I keep a steady pace," Thompson said. "I don't walk. I try to at least jog or run. I will run with a different group of people who may be faster to push myself."
Thompson said his knowledge of area courses is limited.
"Ivey Redmond (in Kernersville) is about the only course I've ever run," he said. "It's a little challenging but not tough. There aren't a lot of hills. I've run it so many times, I know it. Sometimes I go to Ivey Redmond and take advantage because it's close to my house."
Thompson said he rarely gets frustrated but when it happens, he uses it to his advantage.
"The only time I get frustrated is when friends pass me," he said. "It makes me get kind of angry. It makes me run faster."
His goal is to run the 5K under 19 minutes.
"I ran a 21:00 my freshman year which was ok," he said. "I ran a 20:50 my sophomore year."