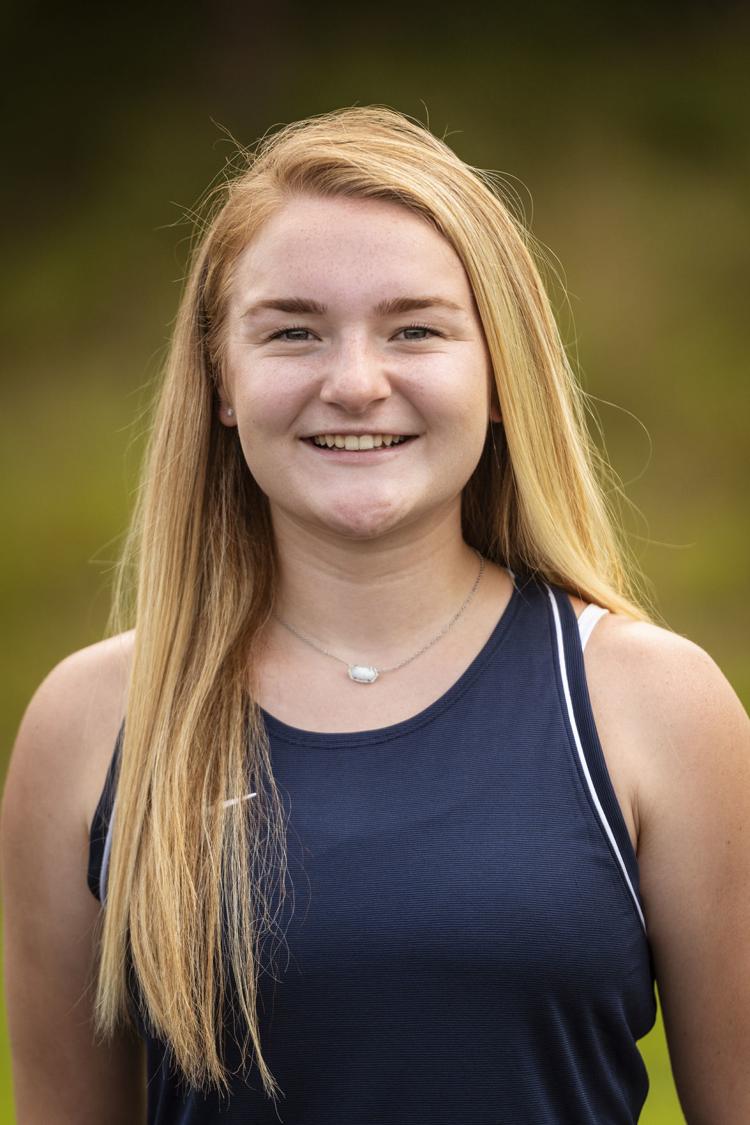 Consistency has been the standard for senior Lydia Cortes as a four-year member of the girls tennis team at Bishop McGuinness.
Cortes, who has ascended to playing No. 1 singles this season, has been in a constant in the lineup in singles and doubles for the Villains since her freshman year, when she finished with an 8-5 record in singles and advanced to the NCHSAA Class 1-A state tournament in doubles with partner Marion Sloyan before bowing out in the first round.
"I had a lot of fun my freshman year, but my focus coming back as a sophomore was to win more matches, especially in singles," Cortes said.
She also moved up in the lineup as a sophomore, rotating between Nos. 1, 2, and 3 singles while finishing the season with nine wins and again going to the Class 1-A state tournament for doubles with Claire Rogers, where they advanced to the state-championship match before losing 6-3, 6-4 against a team from Polk County.
Playing at No. 2 singles as junior, Cortes finished 13-3 in singles and advanced to the semifinals of the Class 1-A state tournament with Rogers.
This season, she has won nine of her first 10 matches in singles while posting a 10-2 record in doubles with a new partner, Michelle Petrangeli. The Villains were 11-1 overall and 9-0 in the Northwest 1-A at the beginning of this week.
Not too shabby for someone who doesn't play year-round tennis and only began playing the sport when she was 10.
"My older sister, Kyndall, also played, and I really just wanted to copy what she was doing," said Cortes, who plans to focus on qualifying for the state doubles tournament again this season. "I played just about everything in middle school, but tennis is the one that really stuck with me."
Cortes is also the president of the Ronald McDonald Club, where she helps organize outings to the Ronald McDonald House in Winston-Salem. "We make cards and take visits there to so we can support the families there however we can," she said. "I've been involved with it since my freshman year, and it's something I really enjoy," she said.
Three questions for Cortes
Q: What three people, living or dead, would you invite to your house for dinner?
Answer: Adele, Harry Styles, Paul McCartney
Q: What's the best book you've read"
Answer: "All the Light We Cannot See" by Anthony Doerr
Q: If you could have one superpower, what would it be?