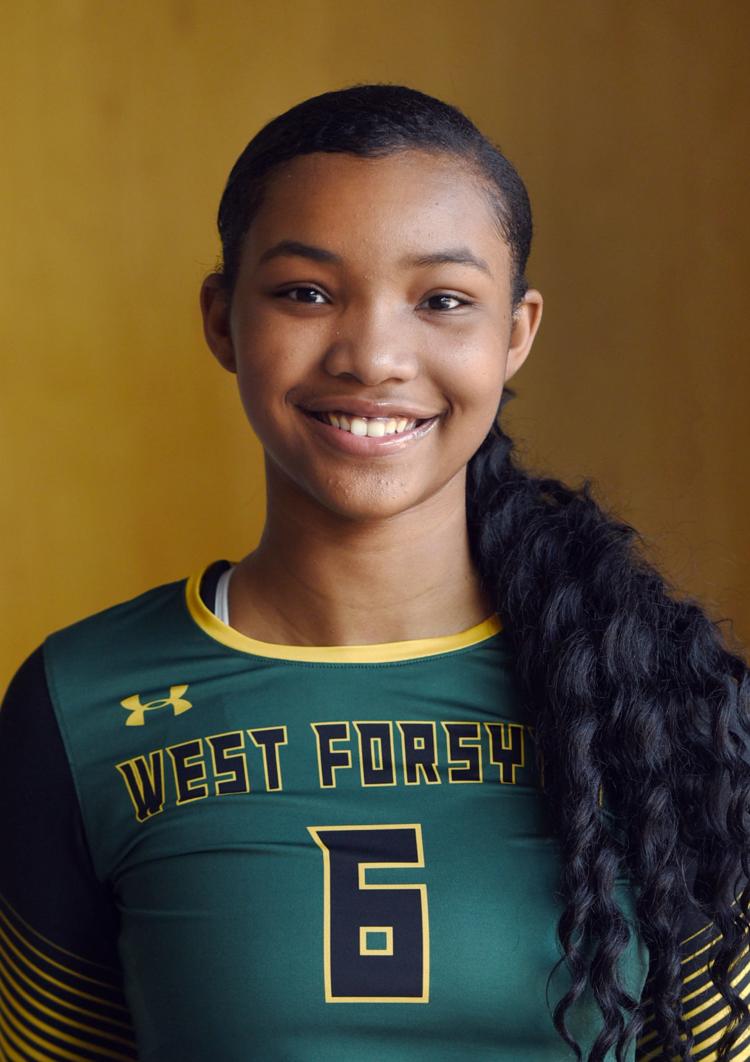 Kennedy Hairston is looking forward to getting her driver's license in January.
For most 16-year-old high-school juniors, that might be the highlight of their years, but for Hairston, maybe not so much. All she's done in 2019 is lead West Forsyth's volleyball team deep into the NCHSAA Class 4-A playoffs, during which she verbally committed to play college volleyball for Alabama-Birmingham.
A 6-foot-1 middle hitter and blocker for the Titans, Hairston went from a sophomore season when she was just trying to get on solid footing on the court to a dominating force on both offense and defense.
"Kennedy is someone who came into her own this year," said Lauren Gillon, the Titans' coach. "She has everything you want in there: speed blocking, attacking, leadership. She was the biggest part of our blocking and offense; she assumed that role.
"One of the biggest differences between her sophomore and junior years was speed. The biggest difference between junior varsity and varsity (volleyball) is the speed of the game, and last year, she was adjusting to that difference in speed."
Hairston began playing volleyball in the fifth grade at the YMCA. It was love at first sight.
"After the second practice, I said, 'Mom, I like this sport,' I was trying a lot of sports then," she said. "I knew the basics; I knew if you were tall, that was good. My mom said volleyball and basketball were two sports I needed to try because height is such an advantage.
"I like the adrenaline and the team concept in volleyball," he said. "I like team sports; I don't like individual sports. I like everybody pulling in together."
Eventually, Hairston began playing club volleyball for the Piedmont Volleyball Club. She was playing for PVC in a national AAU tournament in Florida last spring when coaches from Alabama-Birmingham noticed her.
"I didn't even know they were looking at me," she said. "I got a text as I was leaving the tournament, that they wanted to talk to me. We set up a call; the coach seemed nice, I made an official visit, and I fell in love with the school and the girls on the team."
She verbally committed to the Blazers in October, in the middle of West Forsyth's drive to a 24-5 record and the Central Piedmont 4-A championship.
"There was definitely big improvement between my sophomore and junior years," Hairston said. "We got a new setter, Brenna Weyant, and she and I clicked. She knew where I wanted the ball. And I got faster with my movements and got a better understanding of the game."