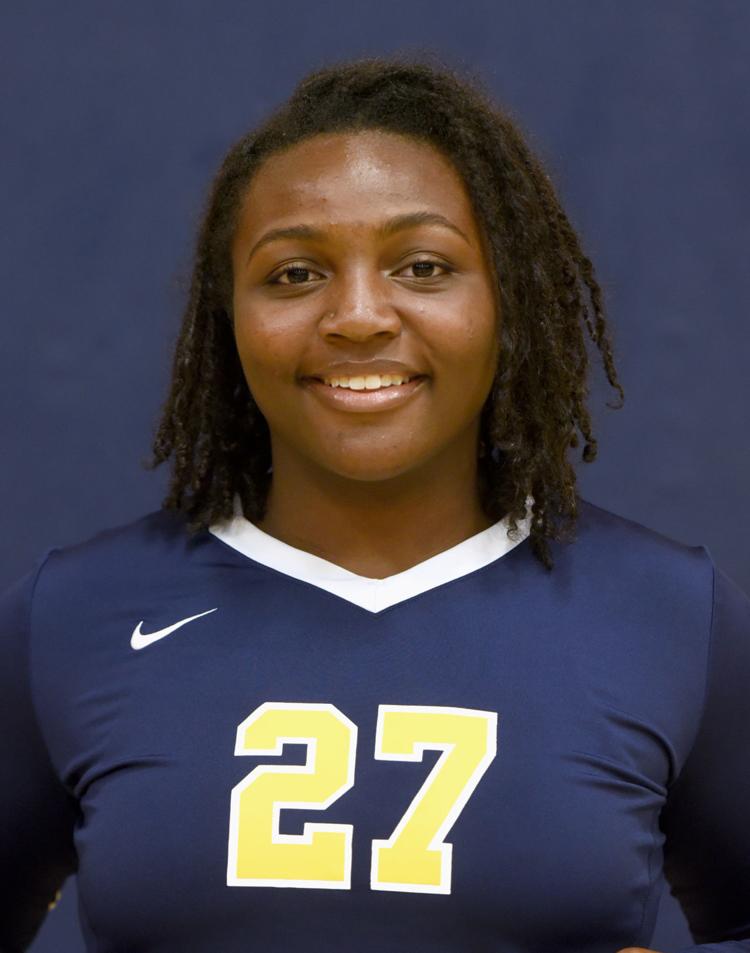 The realization that Kendall Wade's volleyball career at Mount Tabor was over hit her like a well-timed block at the net after an attempted spike.
The Spartans' season ended with a 3-2 loss against Western Guilford two weeks ago, falling short of a NCHSAA Class 3-A state tournament bid. In Wade's eyes, to make matters worse, the deciding point in the match came after her error.
"I think it hit me that this would be the last time I would get to stand in this space with these girls, doing what I love to do," said Wade, a senior middle-hitter for the Spartans. "Having all that sink in at once, I was no OK with any of it. I was heartbroken. This was a group I grew up with, worked so hard with, saw just about every Saturday morning with no makeup, or not in our best moments when you are really vulnerable, like when your knee pads smell really terrible and you may be at your worst. But you feel like you are at your best because you are around the people you love. And I was upset because I realized it was over."
Volleyball has been Wade's passion since seventh grade, when she was cut from the school team at Clemmons Middle and decided she would try out for a club team.
"Something about the game was so fulfilling to me," Wade said. "Even after I got cut, I used that to fuel me to learn more and play more. Volleyball was very exciting for me. I felt something with volleyball that I hadn't felt with gymnastics, or softball, or basketball."
Wade made Set Point Volleyball's club team in seventh grade and went on the make the team at Clemmons middle as an eighth-grader. Another season of club volleyball before her freshman year at Mount Tabor, as well as attending summer workouts with Coach Robyn Wesselman, gave Wade some confidence heading into the first day of tryouts — but not quite enough.
"I was petrified," said Wade, who played two seasons on the JV team before making varsity as a junior. "We had to do these simulated runs around the gym, and I felt sure that I was going to throw up and then pass out. Not because of what I had eaten, and not because I wasn't in shape. But because I was terrified because I wanted it so bad."
Wade has a 4.04 GPA and was inducted into the National Honor Society. She hopes to attend Appalachian State, East Carolina or UNC Greensboro to study environmental science or environmental humanities.