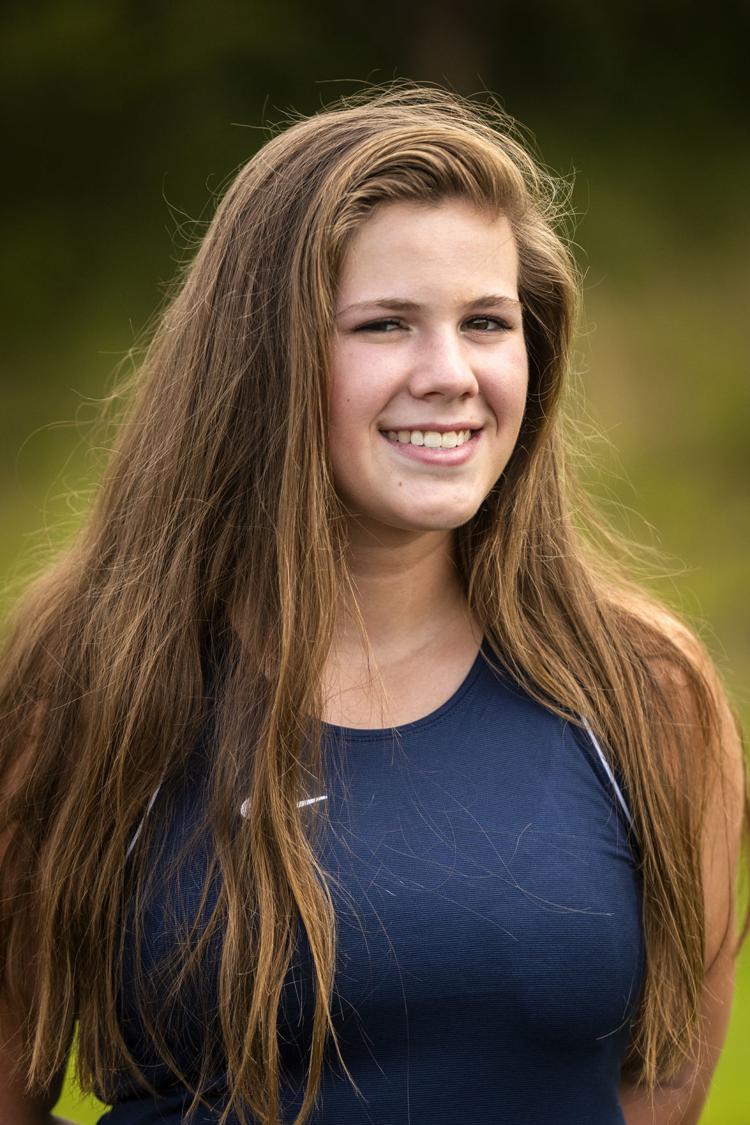 Maybe Katie Dasher surprised herself after winning the Northwest 1-A conference tennis tournament.
Dasher, seeded No. 4, said she was also slightly taken aback that her opponent in the championship match was her Bishop McGuinness teammate, Lourdes Lopez, who was seeded No. 7.
"There were a couple of girls seeded higher than me who had played No. 1 and No. 2 for their teams all year and I didn't think I would get that far," Dasher said.
Dasher, a junior, played No. 3 singles for the Villains most of the season and was 13-0 in that spot. She finished 2-0 playing at No. 2 singles and the only match she lost during the season in also helping the Villains to the team title was during a match at No. 1 singles.
Dasher went on to finish fourth in the regional tournament before losing in the first round of the NCHSAA Class 1-A state tournament to the defending state champion.
All in all, a solid season on the court.
"Getting to the state tournament was a lot of fun because I haven't experienced that before," Dasher said. "I hope I can get back there next year."
This is Dasher's second season playing tennis for McGuinness. She didn't play as a freshman because she had stopped playing the sport for a few years when tryouts rolled around.
"I had been taking a break from tennis for a few years and honestly, I just didn't think about playing in high school," she said. "My sophomore year, a bunch of my friends were playing, and they talked me into coming out. I'm glad I did. I wish I would have played as a freshman."
Dasher has recruited a lot of those same friends into playing lacrosse in the spring.
"They haven't had a team here in a few years and they are bringing it back," said Dasher, who is also involved with Student Ambassadors. "We haven't played a spring sport before and I think it will be a lot of fun."
Three questions for Dasher
Q: What's the best book you've read?
Answer: "Night" by Elie Wiesel
Q: What three people, living or dead, would you like to invite to dinner?
Answer: Serena Williams, Dr. Martin Luther King Jr., Michelle Obama
Q: Do you have any pre-match rituals or superstitions?
Answer: Always loosen my shoestrings and tighten them one by one before I tie them. And I have to wrap my left ankle.