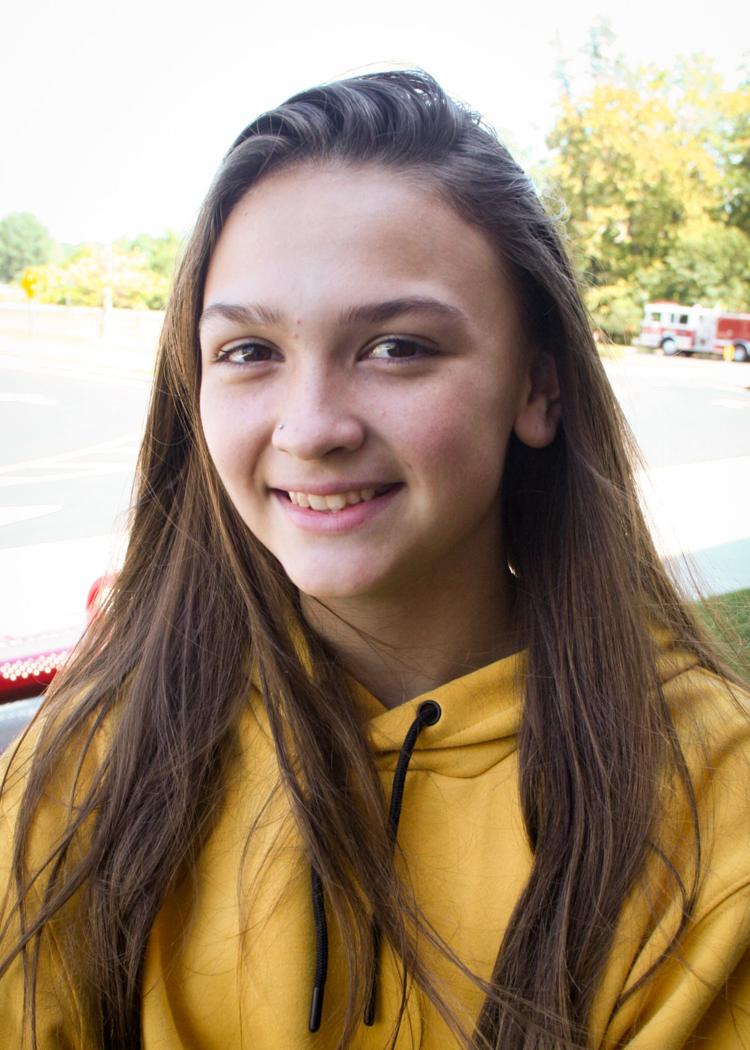 A lot can happen in six months. Kadance Taylor knows this all too well.
Initially, tennis was a fun-time pursuit for her when she started out as an eighth-grader in middle school. But now, there's a big difference because she wants to make her presence felt on Walkertown's girls tennis team.
"When I tried out in middle school, I really didn't think that I'd make the team," she said. "But I did, and I really enjoy it. That's why I decided to continue playing. My goal is to keep improving and possibly play in college.
"I just have to get better at controlling where I want the ball to go. Right now, I'm still hitting too many balls out (of play), but I am getting better at it."
Taylor's game has grown immensely in a short time. In middle school, she only played doubles. As a high school freshman, she has emerged as the Wolfpack's No. 2 singles player.
"When Kadance made the middle school team, playing the game was more about having fun with her friends," Coach Kevin Miller of the Wolfpack. "Now that she's in high school, she's learning that the competition is much stronger, which has resulted in her getting more serious.
"The game is a priority for her now. She's more committed and because of that, she's shown a lot of improvement. A big key for Kadance is that she wants to do the work it takes to do well."
Taylor enjoys playing at the net. Her forehand is a lot better than her backhand, but her serve is her most improved stroke.
"She hits with a lot more speed and power than she used to," Miller said. "What we're working on now is consistency, where she can make her first serve 75% of the time."
In transitioning to high school tennis, Taylor's biggest adjustment was getting acclimated to playing singles. As a doubles player, there's not as much movement required. It hasn't been the smoothest of adjustments for Taylor, but she's satisfied that she's getting a lot more comfortable.
"I'm learning a lot about how to position myself," said Taylor, who plays No. 1 doubles with Melody Jackson. "You have to know where to be on the court in singles because you don't have help like you do in doubles.
"What I like most about the game is rallying. I like going back and forth. To me, that's more challenging than scoring quick points."