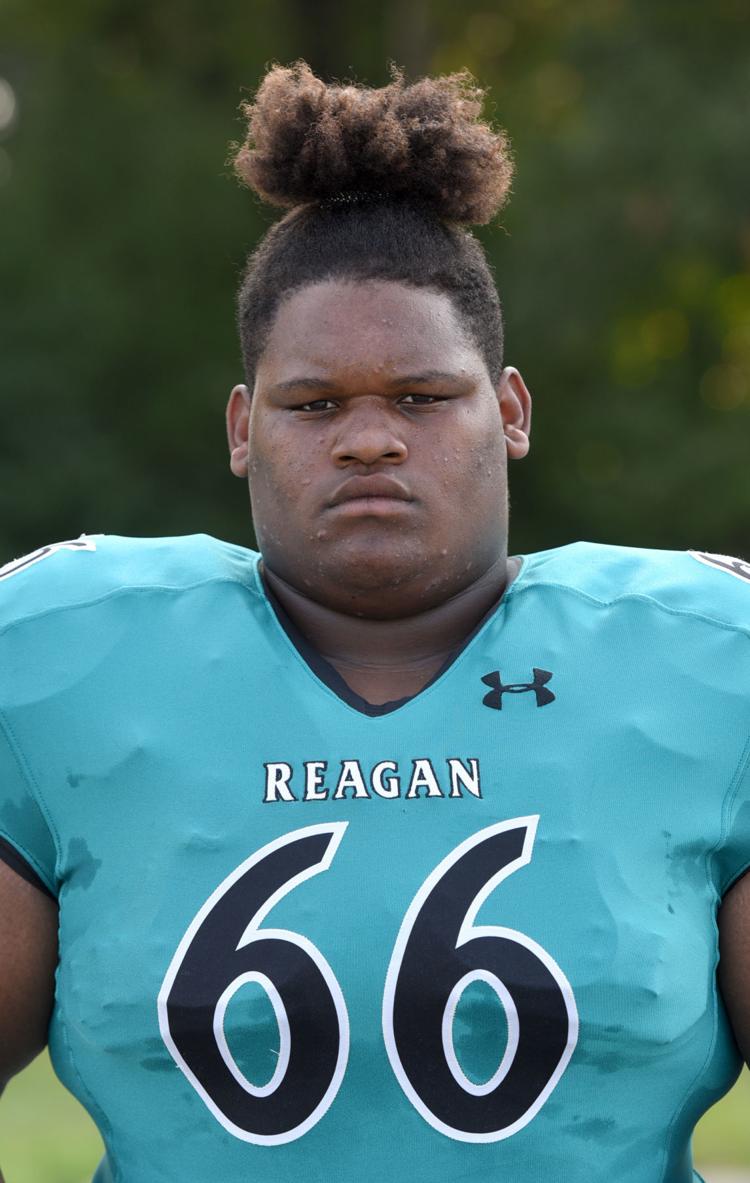 Offensive lineman Javon Turner of Reagan has had a splendid football career. A year ago, he was an All-Central Piedmont 4-A pick.
This season, he's a key reason why the Raiders averaged 35.6 points and 338.3 total yards per game.
"My time at Reagan has been amazing," Turner said. "With a lot of help from the coaches, I've done very well. It's gone much better than I ever thought it would."
As a freshman, Turner played a full JV season and then moved up to the varsity. He got his first varsity start in the regular-season finale against Reynolds. Before the game started, Luke Hall, a team captain and the Raiders best offensive lineman, gave Turner some advice that still resonates deeply in his psyche.
"I had lots of butterflies, I was so nervous," Turner said. "Luke told me to take it slow, do my job, and I would be fine, and he was right. I played well and we won the game (28-13). That was my most memorable moment in my career."
Turner, a 6-foot, 325-pound senior, has emerged as a fixture at left guard for the Raiders. His size, strength (bench presses 300 pounds) and mobility (runs the 40-yard dash in 5.2 seconds) serve him well in the trenches. Turner is considered a strong candidate to make the all-conference team for the second year in a row.
"There's no question that he's our most productive offensive lineman," Coach Josh McGee of Reagan said. "When Javon pulls, he's looking to do as much damage as possible.
"With his size, strength and athleticism, he's like a force coming at you that we've never had. But aside from him being an unbelievable athlete, people want to be around him. He has that ability to attract people because of his personality."
In Turner's mind, it takes a lot more than brute strength and ferocity to excel on the front line. Technique and footwork are essential.
"Those are the skills that I work on constantly," Turner said. "It's part of becoming a complete player at the position. There's so much more to this than cracking heads. Without good technique and footwork, you become a liability. You end up being the 12th man for the other team."
Three questions for Turner
Q: What career would you like to pursue?
Q: What are your hobbies?
Answer: Fishing and playing video games
Q: What's your favorite food?