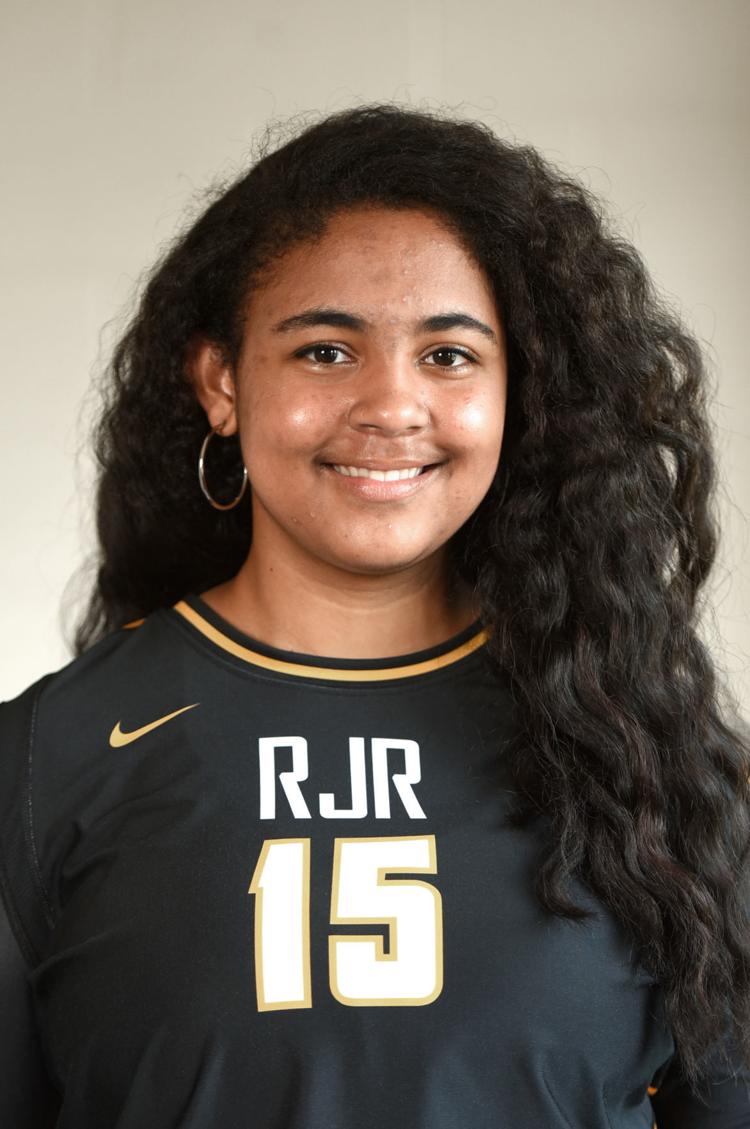 Jackie Sparnicht's introduction to volleyball was serving as a line judge when she was an elementary student at Summit School. It didn't take her long to fall in love with the sport.
"I was a line judge for our teams at Summit in the fourth or fifth grade," she said. "I used to watch the teams when they were working out. It looked like fun."
Her first competition came when she was in the sixth grade.
"I like the team dynamic," said Sparnicht, a senior. "I liked how you really have to work with others and communicate to make things happen. It requires a lot more athleticism than most people think."
Sparnicht played at Summit through her freshman year. She's also been on the varsity team at Reynolds for three years. She also plays on the beach volleyball club team for the Demons.
"The beach volleyball team is usually a lot of girls from the volleyball team," Sparnicht said. "We have a couple of boys because it's coed. They hit spikes that are harder. They are taller and have a better angle of spiking the ball."
Sparnicht plays outside hitter.
"I play on the left side of the net and cover the front row on blocks and hits," she said. "I wouldn't say I get a lot of kills, but I put down a lot of balls that are harder to receive."
She considers her serve to be her biggest strength.
"Probably at this point my serves are my strongest," Sparnicht said. "Some days my serves are not too great, but my hits are OK. I usually have power hits that go over the net and makes it a little more difficult to return."
Sparnicht, who is 5-foot-4, said timing and blocking are weaknesses.
"I do struggle with my blocking," she said. "My timing is off. We do play a lot of teams that have girls that are taller. I'm kind of a short person, but I get the job done all right."
Sparnicht said communication is a vital component of playing volleyball.
"It is a huge one," she said. "You have to be working as a team to get better all the time. You have to move forward from making mistakes knowing that your teammates are behind you."
Sparnicht is also a team captain which makes communicating with teammates even more important.
"I try not to let frustration show if everyone is doing their best," she said. "You have to channel that frustration into doing your best. I try to encourage everyone."