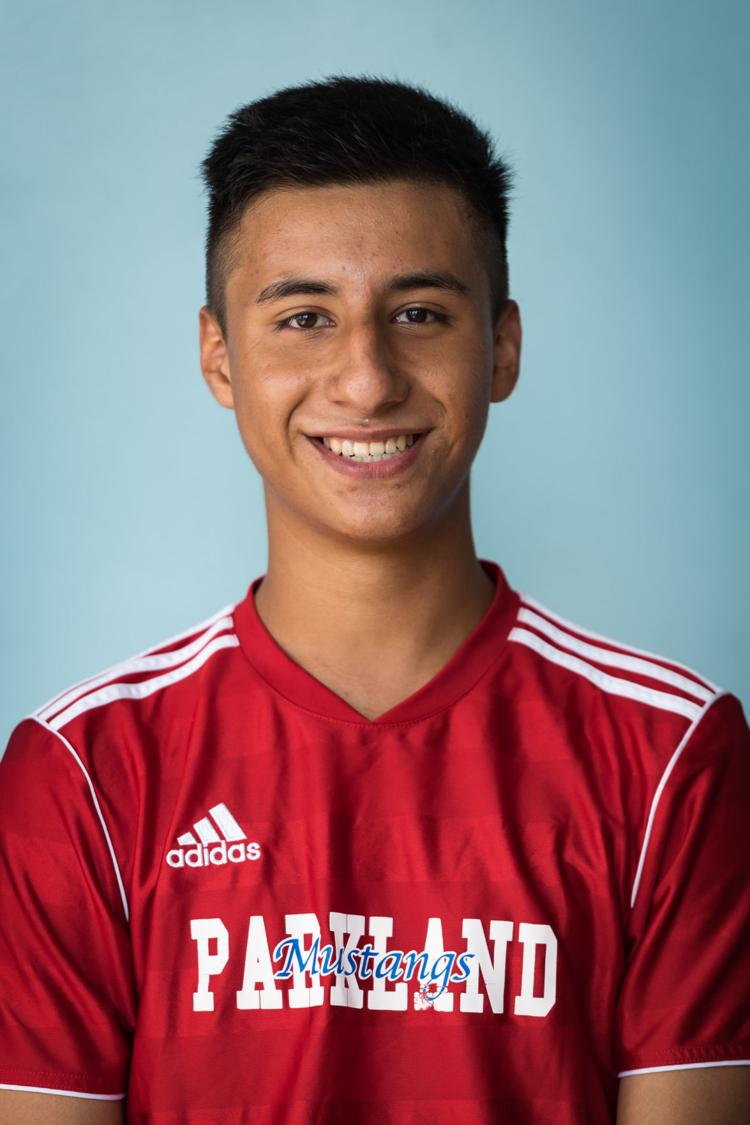 This is the first varsity soccer season that Elver Mata-Gutierrez has gotten significant playing time at Parkland — and he's making his presence felt.
"It's my last year, so I'm very motivated to go as hard as I can," said Mata-Gutierrez, a senior forward who doubles as a midfielder. "One of my goals is to get an offer to play soccer in college."
In eight games, Mata-Gutierrez had one goal and six assists. His production is a prime reason why the Mustangs were 7-1 as of Sept. 30.
"Elver is someone you can always rely on," Coach Noel Robinson of Parkland said. "He always follows instructions and puts his body on the line all the time. Everything that he has to give, he leaves it all on the field."
Mata-Gutierrez made a strong impression two years ago as a sophomore on the JV team. He contributed 10 goals and nine assists in 16 games and was promoted to the varsity.
Stardom, however, did not happen immediately. He didn't get much playing time as a junior. But now, he's making the most of his opportunities.
"The season is going well, but there's still the need for me to improve," Mata-Gutierrez said. "When we're not practicing, I put in a lot of time working on my individual skills. I need to get better at making crossing passes and being more effective at controlling the ball and shooting with my left foot.
"Sometimes, I'll have a family member or friend to work with me. If I'm by myself, I'll use a piece of furniture as an obstacle to help me get better at maneuvering around defenders when I have the ball. I enjoy the challenge of going one-on-one against other players."
There is one game that Mata-Gutierrez will never forget. In an early-season game against Forbush, he scored his first goal in a varsity game, which turned out to be the game-winner.
"It was an early cross and there was a scramble to gain possession of the ball in the (penalty) box," he said. "I was on the left side when the ball came my way. I took the shot from about 10 yards out, and it got past the goalie in the lower right corner of the net."
Three questions for Mata-Gutierrez
Q: Who's the best teacher you've had?
Answer: Mr. Spell (Biology/Parkland)
Q: What famous person would you like to meet?
Answer: Lionel Messi (soccer player)
Q: If you could live anywhere in the world, where would it be?