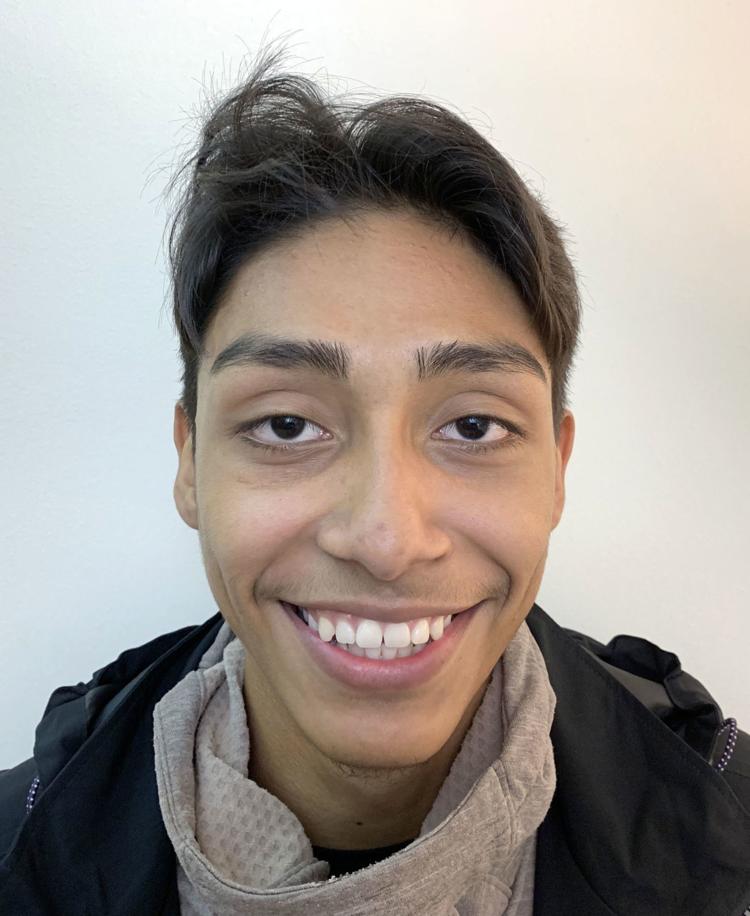 Edwin Meza's first year of playing soccer has been amazing.
His Reynolds team finished undefeated in the Central Piedmont 4-A and played for the NCHSAA Class 4-A state championship last weekend in Cary.
"It's felt amazing," said Meza, a senior for the Demons. "It's felt like I have achieved something in my life. All of the hard work and practicing really worked out."
Meza, who has played for Triad Elite for three years, said playing at Reynolds has been a different experience.
"I play with friends and we play hard," he said. "I'm just enjoying it. I like everything about it."
Meza explained his job description at center attack mid. "I play midfield," he said. "I pass and move the ball around."
He's been a key player in helping the Demons score.
"I have 17 assists and 5 goals," Meza said. "It doesn't matter if I score or get assists. It matters the most that I help my team."
Two of the Demons playoff games have been played challenging weather conditions. The game against Charlotte Providence was played in below-freezing temperatures, and the game against South Mecklenburg was played with winds gusting to 30 miles per hour and a wind chill hovering around 34 degrees.
Preparation is the key to staying warm, according to Meza. "I wear two long sleeves, two pairs of socks and a coat for warm-ups," he said. "Once we started playing, I couldn't breathe because my nose got stopped up. I just kept playing through it."
Playing on the windy Saturday presented its own challenge.
"It was difficult," Meza said. "It would affect the ball. You had to calculate the wind to where the ball moves to."
Meza said playing for Reynolds is tough, but it also presents more opportunities to display his skills.
"There is more pressure and more fans," he said. "It's harder. I was a little bit nervous when I first started, but I can show them what skills I have."
Meza described his strengths and weaknesses. "I am good at taking free kicks, corners kicks and long passing," he said. "I need to work on my short free kicks."
He said Coach Tony Sabio of Reynolds is excellent at motivating the team.
"We were behind in one game," Meza said. "We came back in the second half and scored two goals. Coach motivates us to play the right way. He made us work harder."
Meza said the fan support also motivates the Demons.
"It's good to have all of our fans at the stadium," he said. "It really feels great."