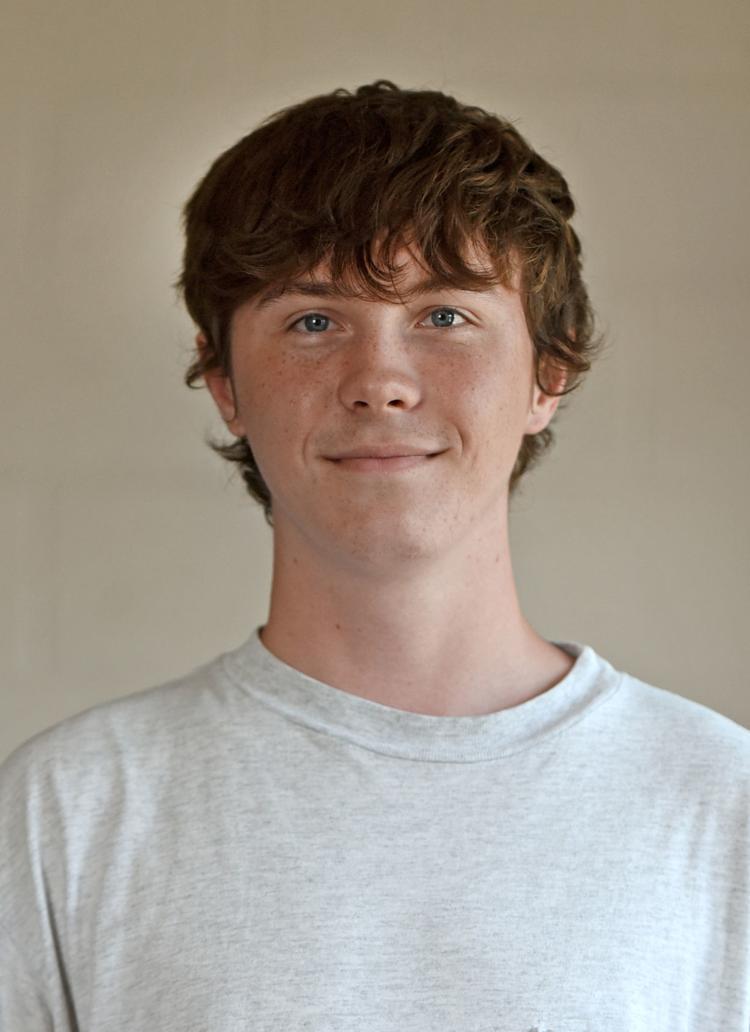 A part of the Olympics Creed says, "It's not the triumph but the struggle."
That could very well be the motto for Devin Averitt. The senior for admits he isn't the best runner on the cross-country team for the Demons.
That hasn't affected his ability to perform as well as possible.
"I am not a very good runner," Averitt said. "But at the high school level I felt a very strong bond with my teammates. That is definitely why I do it now.
"I definitely think that's a part of why I run cross-country. It's so great to have to do it every day. I like the challenges."
Averitt has participated mostly on the JV team, but that hasn't dampened his enthusiasm.
"It always challenges you and keeps you on your toes," he said. "It has definitely made me a stronger person the last four years."
He said making the varsity team this year was special.
"At the start of the summer I was definitely looking forward to making varsity," Averitt said. "I wanted to stay consistent and run in the varsity races."
Averitt said he sometimes gets frustrated and credits Coach David Wainwright for the encouragement he provides to keep trying.
"It's very emotional when you feel like you're working your best but not reaching your goals," he said. "I've had long talks with Coach Wainwright about it."
Quitting has even crossed his mind.
"Honestly, yes, I've thought about it," Averitt said. "I just keep going. I want to the best version of myself. I just kept with it because it's a way to always be my best self."
Help from his teammates also provides an incentive to keep going.
"We all push each other to do better all the time," Averitt said.
Hampering his progress has been a nagging ankle injury.
"I've been dealing with an injury the last year or so," Averitt said. "My ankle will pop when I run hard. It's completely random but always during harder races or workouts."
It's affected the distance he runs each week.
"I run about 30 to 35 miles each week," he said. "Before the injury I would run 40 to 45 miles each week."
Averitt said running is more difficult than most people think.
"Personally, I think running is one of the tougher sports," he said. "That doesn't always go over so well with some of my lacrosse friends. It's so much more than just moving your legs."
It can also be dangerous.
"I've definitely taken some falls," Averitt said. "I've even been hit by a couple of cars."