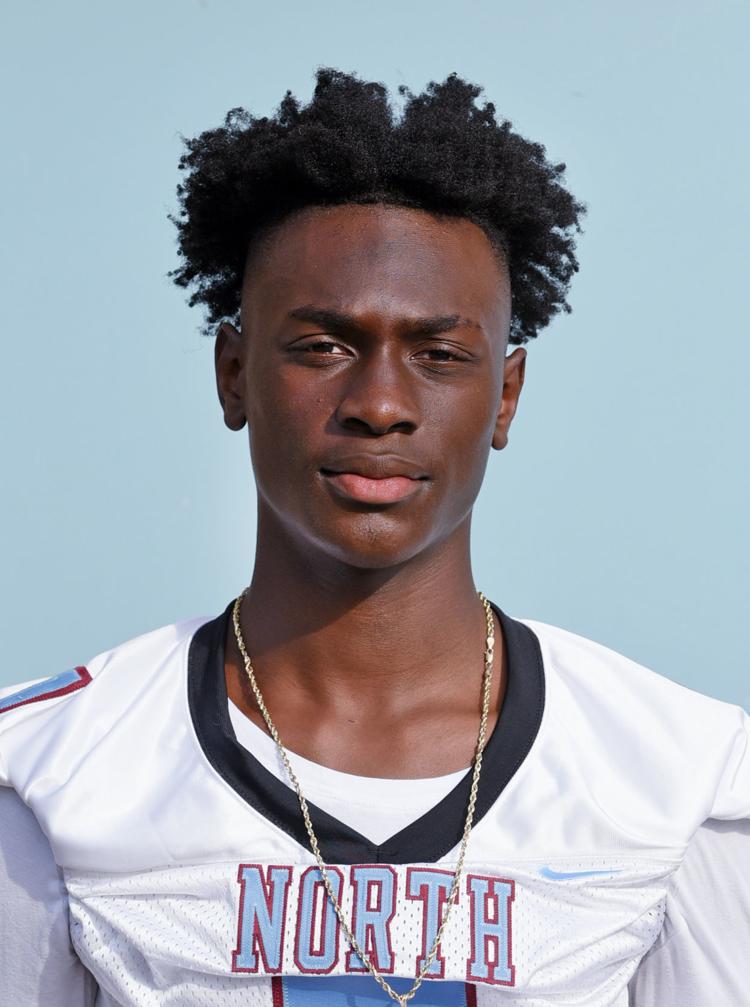 Deshaun Jones can barely remember a time when he hasn't played football.
"I started in Pop Warner when I was four," said Jones, a junior. "I played with the Panthers."
Jones is in his third year of playing for North Forsyth. He spent the first two years on JV before moving to varsity this year.
The move hasn't come without its challenges.
"The game speed is way faster than JV," Jones said. "I was good by the first game. We had a lot of scrimmages, so I was used to it."
Jones was also tagged as the quarterback for the Vikings.
He is also a wide receiver, safety and the return specialist on kickoffs and punts.
"Quarterback is definitely the toughest," Jones said. "There is a lot of pressure. You have to make the right decisions and remember all of the plays and formations. And you get hit. I don't like to get hit."
The move to quarterback was a surprise for Jones.
"Originally I was a safety during summer workouts," he said. "Coach (Jay Blair) saw me throwing the ball. I tried it out, and I liked it if I didn't get tackled. It was all new to me."
Blair likes to add new plays every week, said Jones.
"We make new plays every Monday," he said. "I've got the old plays down. I have tape with the plays on them, but people still do their own thing. I have to adjust to what the defense is doing."
Jones returned a kickoff 60 yards for a touchdown last year. He was shocked and elated when he threw his first touchdown pass this year.
"I said, 'Wow, I just actually threw a touchdown,'" Jones said. "It was a great feeling."
North Forsyth improved to 1-4 after defeating Carver 18-14 — its first win since Sept. 22, 2017 — last Friday in the Western Piedmont Athletic 2-A opener.
"If we all play together as a team then it will be good," he said. "We have good energy.
"I just get frustrated when I throw the ball and receivers don't make a good effort to catch it or if the line doesn't block. I just tell them to watch the ball and be disciplined. I encourage them to do better."
Jones said safety is his favorite position.
"I like safety the best because I get to hit people and make plays on defense," he said. "I can take out frustrations."