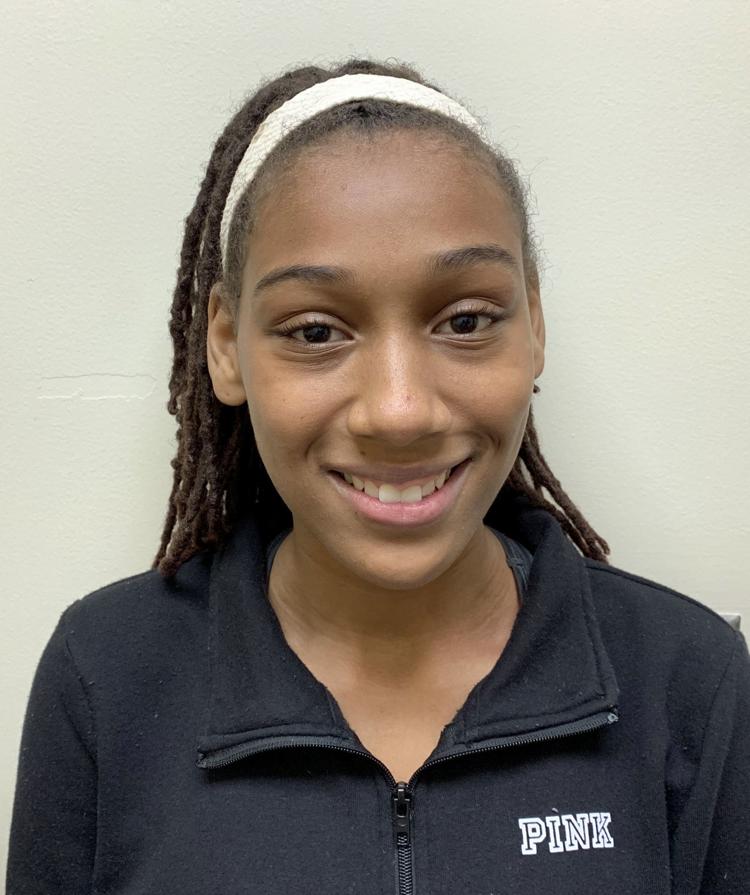 Daja'onna Ortiz found herself in a stressful situation this fall. She was the only freshman on the Winston-Salem Prep volleyball team.
"There was a lot of pressure," Ortiz said. "If you make a mistake there was pressure to it because you could feel the team's vibe like, 'Oh no, she missed it.'
"But they can usually see my face and know I'm not happy about it. We'll come together in the middle of the court, and they will pick me up instead of pulling me down. My teammates always had my back."
The family atmosphere is one thing she enjoys about volleyball, particularly since she has two sisters who also play.
"The atmosphere is like a family," Ortiz said. "Sometimes a family argues, but at the end we just come together and try to win games."
Ortiz said her first experience with volleyball came in the sixth grade when she went to school in Atlanta, Texas.
"I began in the sixth grade which actually prepared me to play in the seventh grade in Atlanta, Texas," she said. "I didn't play my eighth-grade year here at Prep because we didn't have enough players for a team."
Committing errors this season wasn't something that deterred Ortiz from her drive to improve.
"Messing up constantly was discouraging," she said. "I am using my mistakes to make myself better."
She began the season playing on the back row.
"I started out playing on the back row but as the season went on, I played all around," Ortiz said. "I did pretty good. Back row is my favorite because I'm very good at passing."
Hitting and blocking are two areas Ortiz said can use improvement. She's using one of her teammates as inspiration for blocking.
"I'm 5-3 and one of the seniors is shorter than me," she said. "She can get up there and block. If she can get up there, I can get up there. That's a lot of motivation for practice and hard work."
Ortiz said she's improved a lot since the season began.
"Coach (Brittany McLeod) tells me what I need to fix in order to be better," she said. "My sisters will tell me to straighten my feet and get under the ball.
"They fuss at me all the time. I say, 'Ok, I get it.' They keep nagging at me all the time. I just ignore it."
She said McLeod's practices can be tough.
"Sometimes they are hard," Ortiz said. "It's a lot of running and agilities. I'm exhausted."