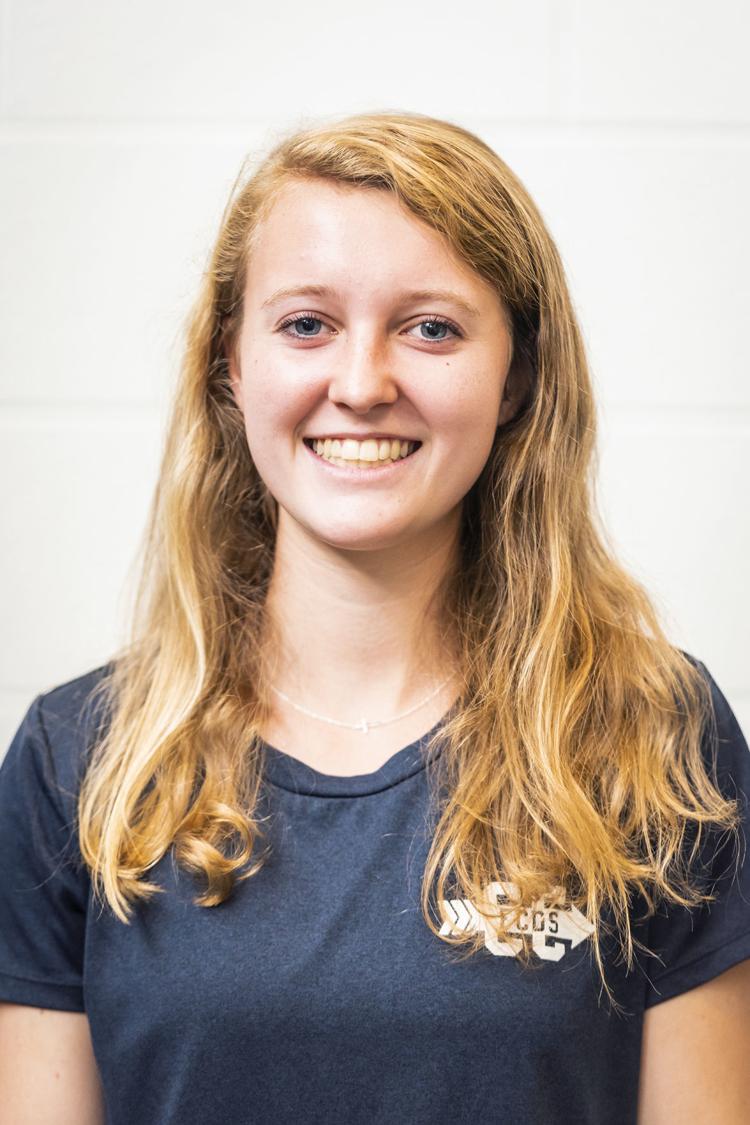 It has all been coming together lately for Catherine Mitchell, a 17-year-old junior on Forsyth Country Day School's girls cross-country team.
The second of three siblings who have run for the Furies, Mitchell heads to the NCISAA state cross-country meet today in Charlotte on the heels of the two best times of her career in the 5K distance — in back-to-back meets.
"I trained very hard during the summer and during the season, and I think the hard work is paying off," said Mitchell, who finished eighth overall in the conference meet as the Furies finished second as a team. "I am really excited about coming back next year."
Mitchell started running for the Furies' track team as an eighth-grader, then joined the cross-country team as a freshman, following in the footsteps of older brother Ben, now a sophomore at Wake Forest who was a state champion in outdoor track and a four-time all-state performer in cross-country.
"I started running because of Ben," Mitchell said. "My parents didn't run, and my oldest brother doesn't run, but Ben and I run, and my younger brother, Andrew, runs.
"Ben was very talented, and I saw that he really enjoyed the sport. I wanted to see what it was all about. When I started it, I really liked it. It was a lot of fun."
Joe Scott, the Furies' coach, said Mitchell's recent drop in time — almost a minute from her sophomore year — are well-deserved.
"She is incredibly dependable and stead," Scott said. "She has been making good progress. Her last two runs have been her two fastest ever. She's made a big leap with her running. She seems more focused and committed, more competitive."
Mitchell's best track event is the 1,600-meter, roughly equivalent to the mile. Her personal record is 5:47. Her personal best in the 5K cross-country distance is 21:43.
"I like distance running," she said. "They're very long, and you definitely need a lot of endurance, but that's what makes you stronger.
"I've dropped a lot (of time) this year. I hope I can get under 21 minutes by my senior year. Getting into the 19s would be an amazing goal. We're talking about a club track team, but I'll definitely be training for track during the winter."
Three questions for Mitchell
Q: What athlete do you most admire?
Answer: Ben Mitchell (brother)
Q: What is your favorite sports movie?
Q: What is your dream job?