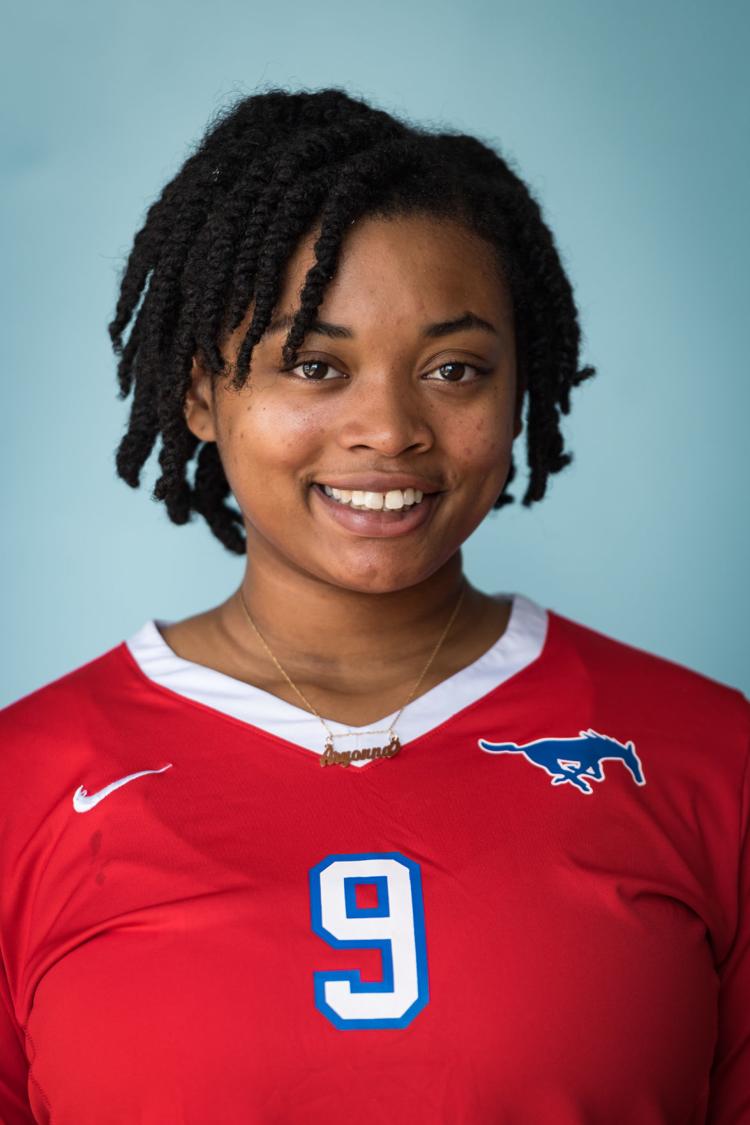 Record-wise, Parkland's volleyball team did not have a winning season. Even so, at 11-14 it was a still a momentous year.
As things turned out, it was the highest win total for the Mustangs in 12 years.
Looking back on this season, Aryonna Rice, a senior outside hitter, feels that two matches gave an indication that Parkland would fare better than it had in recent seasons. In Rice's first three years on the varsity, the Mustangs had a woeful winning percentage of .115 (8-61 record).
"I got a strong feeling that we would do a lot better this season when we won against Lexington in a home match," Rice said. "All during my time at Parkland, we had never beat them.
"Later in the year, we played Western Guilford and actually won a set. That had never happened before. Western Guilford is always one of the top teams in our conference (Piedmont Triad 3-A)."
The seeds for the Mustangs turnaround were sewn during summer workouts. Rice couldn't help but notice that a change for the better was taking place in the skill set and mental outlook of her teammates.
It didn't take long for Rice to get confirmation about Parkland significantly raising its level of play. The Mustangs raised some eyebrows when they won their first six matches of the season.
"Everything went so much better this year because of our team chemistry," said Rice, who's enrolled in Parkland's International Baccalaureate program and has a 4.54 weighted GPA. "There was so much positivity on the court. When that happens, you play better.
"That's the reason we had a lot more success. That's why my senior year playing volleyball was so enjoyable. It was truly a fun season."
That hasn't always been the case. Rice remembers how different things were in previous seasons.
"You never really knew how your teammates might react when you made a mistake," she said. "You couldn't help but wonder if everybody was going to be down on you. It was like walking on eggshells.
"This year, it wasn't like that at all. We learned how to keep encouraging one another. We learned how to play through our mistakes and keep competing."
Q: What fields of study do you want to pursue in college?
Answer: International Business (major); Computer Science or Economics (minor)
Q: What three famous people would you invite to dinner?
Answer: Angela Davis, Huey Newton and Shirley Chisholm
Q: Who's had the most influence in your life?
Answer: Lonnie Rice and Katina Boyd (parents)