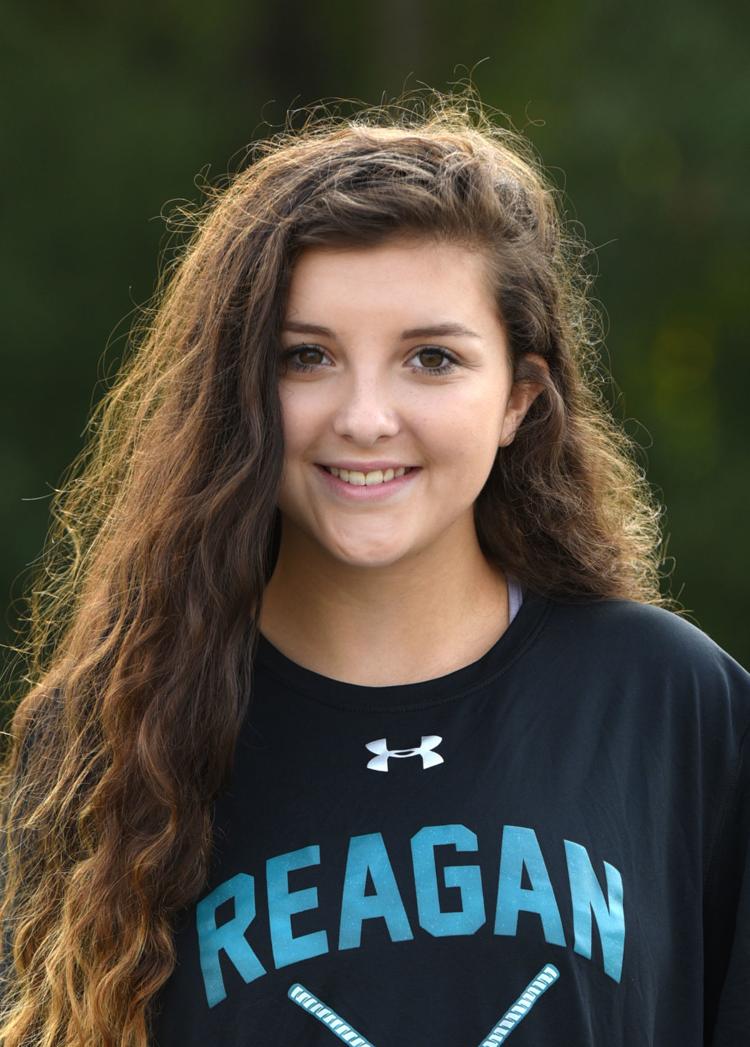 There's no question that Adyson LeMay's one shining moment as an athlete came nearly a year ago in a field hockey game for Reagan.
The Raiders won the Central Piedmont 4-A championship when LeMay scored the decisive goal on a tip-in to give the Raiders a 1-0 double-overtime victory over arch-rival Reynolds.
"We were halfway through the second overtime when coach called a timeout," said LeMay, a senior. "Before we broke from the huddle, Alison Bacon pulled me to the side and told me exactly what was going to happen. Things turned out just the way she said they would.
"I sprinted upfield and was close to the goal when I took a pass from Molly Sytz. I got enough of my stick on it to tip the ball past the goalie for the score."
When Coach Lauren Sytz of Reagan talks about LeMay, there's a definite tone of excitement in her voice. There's no denying that she's looking for more heroics from LeMay in her final season of field hockey.
"Adyson is a coach's dream," Lauren Sytz said. "Whatever you ask her to do, she will do. She's the type of athlete who's always in learning mode. And when it comes to game day, she's all about execution. I'm thankful to have her and eager to see what she does this season."
LeMay is a team captain and two-year varsity performer, who committed to play at Catawba last Sunday.
"Aside from being a positive influence, she has always been a big help to me as a coach," Lauren Sytz said. "She organizes a lot of our team activities and she took the lead in helping out with the design for our team uniforms this year. Adyson is a team-centered individual."
Lacrosse is LeMay's favorite sport, but field hockey has helped immensely in her development. Since she first took up field hockey four years ago, she is no longer saddled by nagging injuries she suffered while playing lacrosse at the youth level.
"I love field hockey, it helps keep me in shape," she said. "When I was younger, I used to get ankle and knee injuries all the time. But all that changed once I started playing field hockey as a freshman. It's made me a lot stronger, especially in the lower body. Because of that, I'm now a better athlete overall."
Three questions for LeMay
Q: What's your choice for a college major?
Q: Who's your favorite TV character?
Answer: Kelso ("That '70s Show")
Q: What's your favorite color?