SportsXtra: This week's featured high school athletes, October 4
A Jacket with running wings: Fletcher uses cross-country at Carver as a way to relax after stressful school day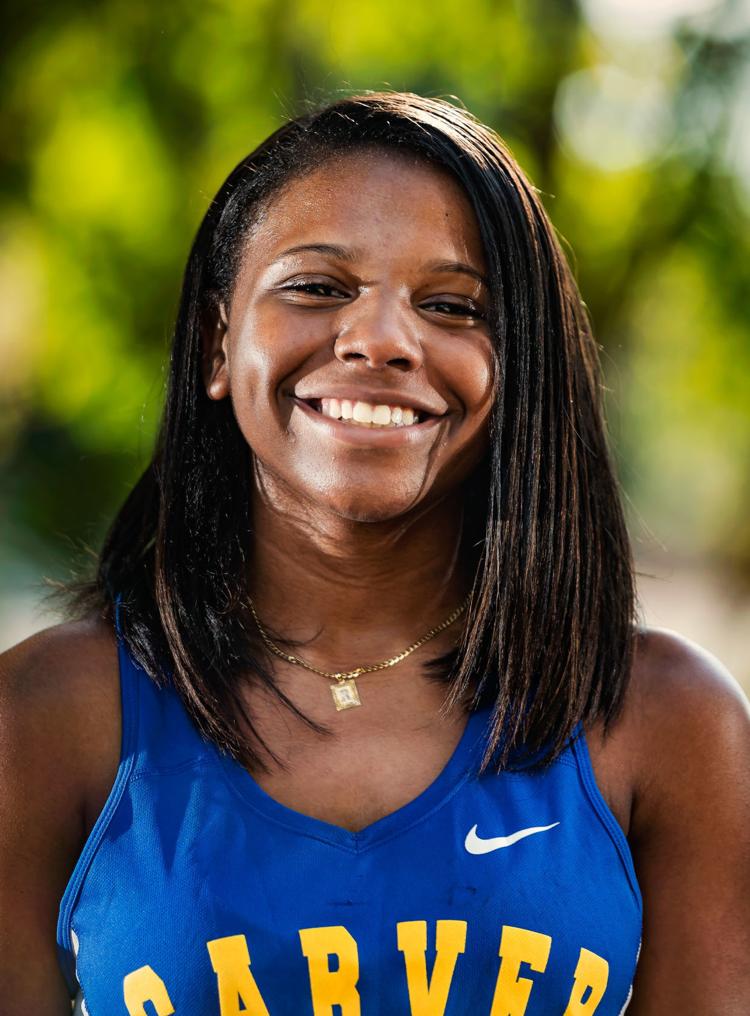 Running cross-country provides an opportunity for Chloe Fletcher of Carver to wind down from a tough day at school.
The junior has split enrollment at Carver, Forsyth Technical Community College's main campus and the satellite Woodruff campus.
"I like running cross-country because it lets me get all of my problems out," she said. "It's silent and relaxing. It gives me something to do."
Fletcher began running in the eighth grade at East Forsyth Middle School. She's been on the team for the Yellowjackets for three years.
"I felt like I could do that in middle school," she said. "It can be challenging when it's raining and cold. That's when I don't like it."
She also suffers from allergies, which can make running more difficult.
"I take allergy medications and my mouth gets very dry, especially when I'm running," Fletcher said. "When my mouth gets dry, I can't breathe so I chew gum.
"I did it one time and it worked. It gives me good luck. I didn't have it with me one time and I said that's a sign. I like any kind of peppermint."
She's often thought of quitting.
"People think it's crazy that all you're doing is running," Fletcher said. "It's hard running all those hills in high school.
"Sometimes I go to myself and want to quit, but I keep doing it. It keeps me motivated. My mama (Shanta Reddick) said I could quit if I wanted to, but I never do it. I still say to myself every year 'why are you doing it?' "
Fletcher is one of three girls on the team for Carver.
"It's hard because we have to share them with other sports," she said. "They all run track, too. It makes it harder because sometimes I feel like I'm the only one who runs all the time."
Running with the boys provides good motivation, Fletcher said.
"They make me mad when they get in front of me," she said. "It makes me want to go faster. Sometimes I like to run fast. I like to run at a good pace."
She is proud of her progress at Carver.
"My freshman year I was second to last," Fletcher said. "Last year there were six people behind me. I hope to do better this year. I want to get more than 10 people behind me so I can say I have improved."
Fletcher said she wishes more meets were held in Winston-Salem.
"A lot of the meets are held far away," she said. "People can't come and watch us."
She also said that she hates running outside.
"I don't know why I run cross-country because I don't like bugs," Fletcher said. "I hate it if a bug gets anywhere near me."
Fletcher said she doesn't wear bug spray and offered a philosophical reason for not killing them.
"I don't kill bugs because that would make me feel really bad," she said. "I could be a bug, and somebody could kill me."
Fletcher vividly remembers her worst experience on a cross-country course. "It was a 5K (conference championship) in Surry County," she said. "It was the worst one ever. It was raining and cold and you can't wear jackets.
"That's why I can't stand it sometimes. You had to sit there and wait for the awards. Sometimes I think about food when I'm running, and it makes me run faster. The coaches took forever. I was so hungry."
However, she's found a way to combat her hunger.
"I'm going to take snacks on the bus," she said.
She also recalled a relay meet where the times of all the runners on a team were combined to determine the winner.
"I didn't like that," Fletcher said. "I was so messed up, confused. Last year we had to run by ourselves because we didn't have enough people."
Fletcher said she's on her own personal public relations campaign for Carver girls cross-country.
"I'm always trying to recruit," she said, "but a lot of people think it's too much work because they run track. I still hope to get more people by the end of the season."
Aside from running, she's No. 3 academically in the junior class at Carver. Fletcher was the only student from North Carolina chosen to attend a business and innovation camp this summer at Yale.
"It was a whole lot of work," she said. "We had no free time. We had speakers and visited an incubator where people could work on their ideas. It was really cool.
"My roommate was from Texas. She was cool. I met a girl from New York who rode the subway to school. I would like to do it again."
Fletcher has also participated in acting classes at the Little Theater for three years.
"We had to do musicals, and I can't sing," she said. "My grandmother and my aunt sing really good. I think it skipped over me."
Fletcher's older siblings no longer live at home, which makes her happy.
"It's my first year of being the only one, so it really makes me happy," she said. "We can go out and eat all the time. Since we barely cook, I don't have to do dishes."
"I think I'm spoiled, but I do get lonely sometimes."
She has a new pet, a turtle named Pablo.
"I let him out and he ran away from home," Fletcher said. "We found him under the window on the porch. He has punishment. He can't have a girlfriend, no TV and no phone. I think he hates me."
—Ken Winfrey
Focus on: Trevor Willard
Trevor Willard owns two necklaces which never leave his sight.
One necklace is made with the digit "5," which is Willard's jersey number on Reagan's football team. The other is a coin necklace, and the coin is dated 1808.
Willard found the coin while scuba diving in the ocean waters near Key West, Fla., several years ago. The coin comes from the East India Trading Co., a British entity that traded commodities worldwide during the 16th through 19th centuries.
"My mother gave those necklaces to me as a gift when I was a freshman," said Willard, who has a 3.5 GPA. "I wear them all the time and I have never taken them off. They are my good luck charms."
Willard, a 6-foot-5, 235-pound senior defensive end, finished last season with 109 tackles and recorded a school-record 21 sacks. Through four games, he has three sacks, as well as a team-high 27 tackles and nine quarterback hurries.
"Trevor is the staple of our defense," Coach Josh McGee of Reagan said. "Because of his relentless nature, he makes a lot of tackles when he's in pursuit. This year, he's added 25 pounds of muscle, so now he's more physical at the point of attack. We can always count on him to give his best effort on every play."
Willard is a two-time All-Central Piedmont 4-A pick and he's been voted defensive MVP for the Raiders the last two seasons.
"The next step for Trevor is to continue growing as a leader," McGee said. "He's finding ways to get everybody else to play up to his level."
Willard has seven college scholarship offers offers — Army, N.C. A&T, N.C. Central, Southern Mississippi, Richmond, Holy Cross and Notre Dame College).
"It's been slightly overwhelming," he said. "I didn't expect to get as much attention as I have. But I'm enjoying the experience. Coach (McGee) has done a lot to help me get ready for this. I'm going to keep my options open for all the opportunities that come my way."
Willard has had to adjust to opponents coming up with game plans designed to neutralize him.
"It's a challenge with teams trying to run away from me," said Willard, who wants to pursue a career as a hedge fund manager. "I love being aggressive and getting after it.
"I just want to enjoy the rest of my time at Reagan, and some have fun while chasing that (state championship) ring. After that, I'm looking forward to having a productive college career."
—Craig T. Greenlee
Focus on: Deshaun Jones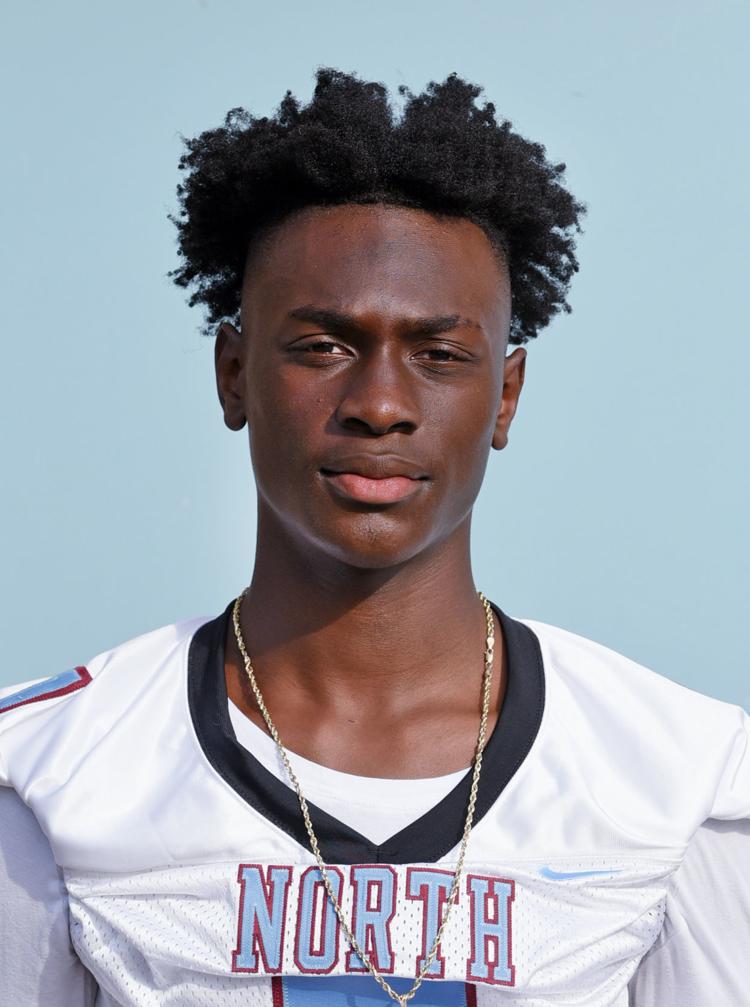 Deshaun Jones can barely remember a time when he hasn't played football.
"I started in Pop Warner when I was four," said Jones, a junior. "I played with the Panthers."
Jones is in his third year of playing for North Forsyth. He spent the first two years on JV before moving to varsity this year.
The move hasn't come without its challenges.
"The game speed is way faster than JV," Jones said. "I was good by the first game. We had a lot of scrimmages, so I was used to it."
Jones was also tagged as the quarterback for the Vikings.
He is also a wide receiver, safety and the return specialist on kickoffs and punts.
"Quarterback is definitely the toughest," Jones said. "There is a lot of pressure. You have to make the right decisions and remember all of the plays and formations. And you get hit. I don't like to get hit."
The move to quarterback was a surprise for Jones.
"Originally I was a safety during summer workouts," he said. "Coach (Jay Blair) saw me throwing the ball. I tried it out, and I liked it if I didn't get tackled. It was all new to me."
Blair likes to add new plays every week, said Jones.
"We make new plays every Monday," he said. "I've got the old plays down. I have tape with the plays on them, but people still do their own thing. I have to adjust to what the defense is doing."
Jones returned a kickoff 60 yards for a touchdown last year. He was shocked and elated when he threw his first touchdown pass this year.
"I said, 'Wow, I just actually threw a touchdown,'" Jones said. "It was a great feeling."
North Forsyth improved to 1-4 after defeating Carver 18-14 — its first win since Sept. 22, 2017 — last Friday in the Western Piedmont Athletic 2-A opener.
"If we all play together as a team then it will be good," he said. "We have good energy.
"I just get frustrated when I throw the ball and receivers don't make a good effort to catch it or if the line doesn't block. I just tell them to watch the ball and be disciplined. I encourage them to do better."
Jones said safety is his favorite position.
"I like safety the best because I get to hit people and make plays on defense," he said. "I can take out frustrations."
—Ken Winfrey
Focus on: Kadance Taylor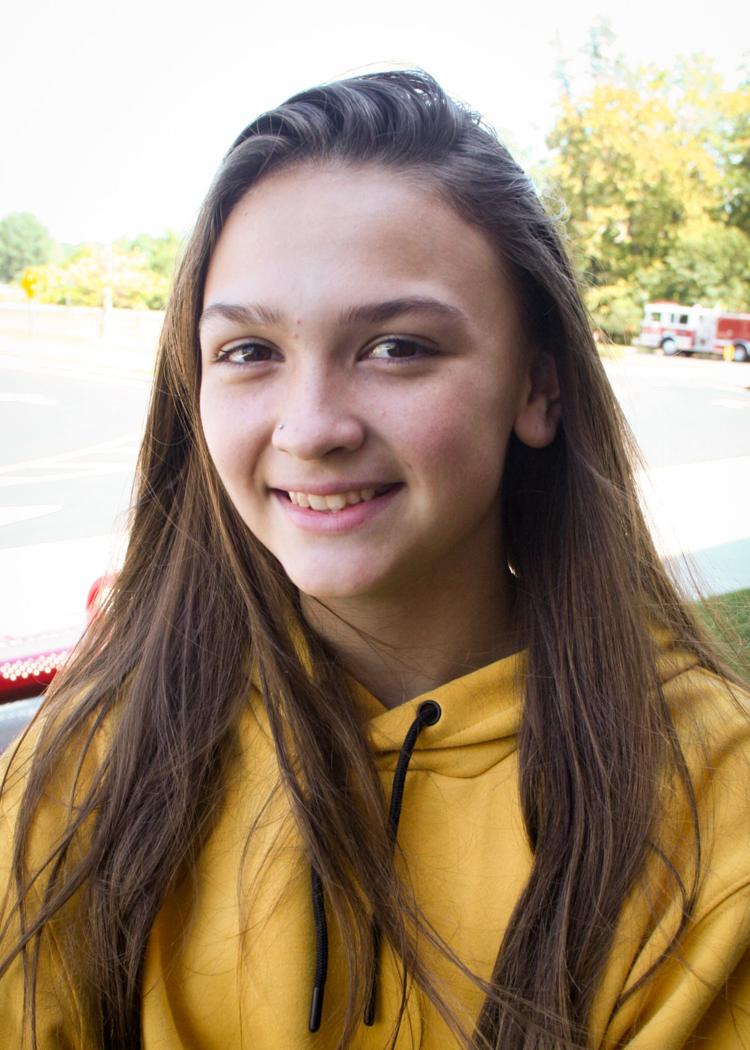 A lot can happen in six months. Kadance Taylor knows this all too well.
Initially, tennis was a fun-time pursuit for her when she started out as an eighth-grader in middle school. But now, there's a big difference because she wants to make her presence felt on Walkertown's girls tennis team.
"When I tried out in middle school, I really didn't think that I'd make the team," she said. "But I did, and I really enjoy it. That's why I decided to continue playing. My goal is to keep improving and possibly play in college.
"I just have to get better at controlling where I want the ball to go. Right now, I'm still hitting too many balls out (of play), but I am getting better at it."
Taylor's game has grown immensely in a short time. In middle school, she only played doubles. As a high school freshman, she has emerged as the Wolfpack's No. 2 singles player.
"When Kadance made the middle school team, playing the game was more about having fun with her friends," Coach Kevin Miller of the Wolfpack. "Now that she's in high school, she's learning that the competition is much stronger, which has resulted in her getting more serious.
"The game is a priority for her now. She's more committed and because of that, she's shown a lot of improvement. A big key for Kadance is that she wants to do the work it takes to do well."
Taylor enjoys playing at the net. Her forehand is a lot better than her backhand, but her serve is her most improved stroke.
"She hits with a lot more speed and power than she used to," Miller said. "What we're working on now is consistency, where she can make her first serve 75% of the time."
In transitioning to high school tennis, Taylor's biggest adjustment was getting acclimated to playing singles. As a doubles player, there's not as much movement required. It hasn't been the smoothest of adjustments for Taylor, but she's satisfied that she's getting a lot more comfortable.
"I'm learning a lot about how to position myself," said Taylor, who plays No. 1 doubles with Melody Jackson. "You have to know where to be on the court in singles because you don't have help like you do in doubles.
"What I like most about the game is rallying. I like going back and forth. To me, that's more challenging than scoring quick points."
—Craig T. Greenlee
Focus on: Slade Garraghty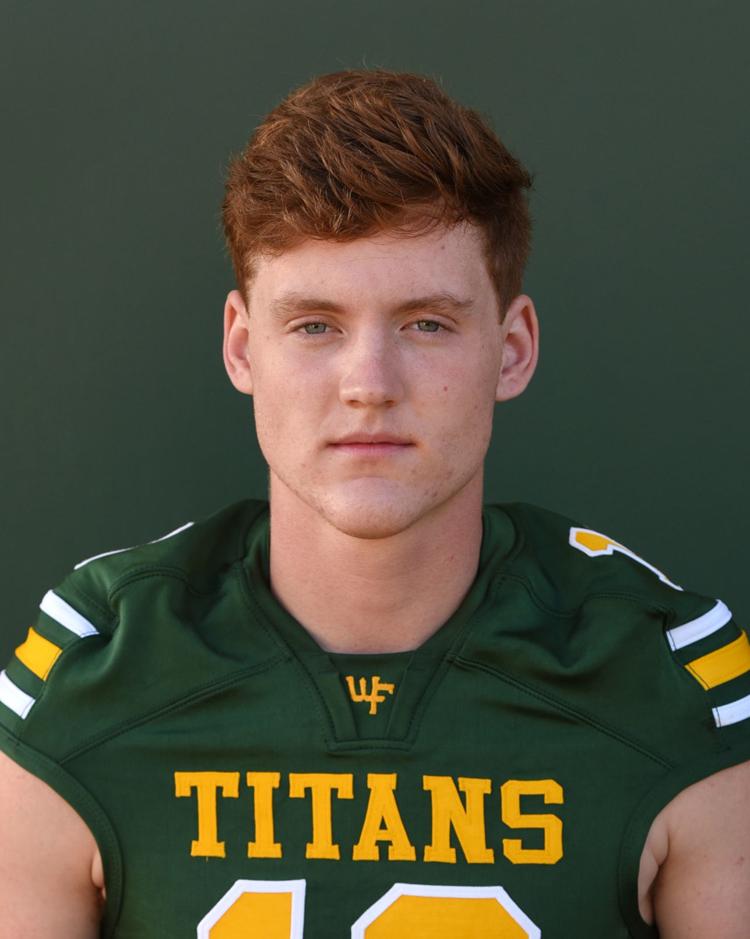 Slade Garraghty leads his West Forsyth football teammates in two things this season.
He's batted down more passes from his outside linebacker spot than anyone else on the Titans' team, timing his jumps perfectly when the quarterback winds up to throw to a receiver in the flat to bat the ball down before it's halfway to its target.
And he leads them in prayer.
"They appointed me the team chaplain," said Garraghty, a 17-year-old senior who stands 6-foot-4 and weighs around 190 pounds. "I say the prayer before all of our meals, and when we do anything like that, I've got it."
That sits pretty well with Adrian Snow, the Titans' head coach.
"He is one of the best kids and best players we've got," Snow said. "He's big, and he's athletic; he makes things happen. I can't tell you how many passes he's batted down. He's such a great kid — he says the prayer whenever the team eats together, stuff like that.
"He is all about the program, all about people, and that's what makes him such a great kid."
Garraghty, who has played on the Titans' varsity since his sophomore year — he played JV as a freshman — has rarely left the linebacker spot since he started playing Pop Warner football as a 12-year-old. But it wasn't until he got to West Forsyth that he really bought into the sport.
"It took a while for me to really love football," Garraghty said. "When I got to (high school), a higher level, that's when it happened. Before that, I just went out and ran around the field, stuff like that.
"In high school, I've gotten to play with some great players like KJ Henry, Jack Olds and Ja'Quan McMillian," he said. "I love the competitiveness of football. There's something about football that brings everybody together, more than any other sport."
Garraghty played on the Titans' golf team his freshman and sophomore year and still dabbles in the sport — along with fishing and shotgun target shooting — but he figured at that point that he should spend most of his energy on football.
Garraghty would be open to playing football in college, but he's preparing more for a career as a mechanical engineer, ready to apply to N.C. State, UNC Charlotte and Clemson.
"I love math; it's always come easy to me," he said. "I feel like I can make a living with it."
—Dan Kibler
Focus on: Roman Robinson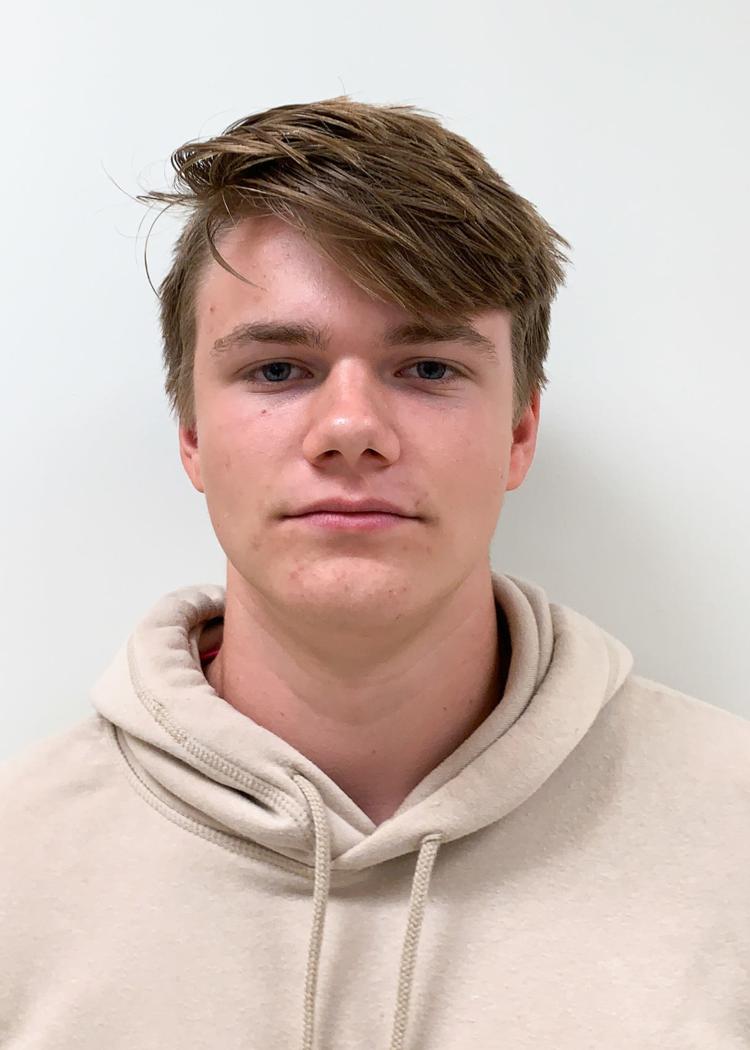 Roman Robinson has been an anchor on the Atkins soccer team for four years. The senior for the Camels has seen remarkable progress, even as the team has had to adjust to three head coaching changes.
"It's been a transition, learning everybody's different styles," he said. "The players have had difficulties learning the different personalities while progressing and learning new skill sets. It has slowed down our progression."
It may have slowed down progression, but it hasn't put the brakes on winning.
"We've still had record-breaking seasons," Robinson said. "My freshman year we went to the second round of the playoffs. This year's record so far, 9-2-1, is the best we've ever had."
Robinson, who also plays club soccer for Fusion, first picked up a soccer ball when he was 2 years old.
"My parents let me kick the ball around the house," he said. "I probably broke a vase or two."
He rarely gets a break from playing year-round.
"It does get tiring when you're playing high school and club at the same time," Robinson said. "Those five-game weeks can be exhausting."
He said ice baths are one way to help his body recover.
"I stretch, sleep and take lots of ice baths," Robinson said. "Sometimes our whole team fills the horse trough with water and ice and jumps in. There are a lot of screams. You can probably hear us on the top floor."
Robinson plays the most pressure-packed position on the field, but he said it has its advantages.
"I've been the goalkeeper all four years at Atkins," he said. "At least I don't have to do as much running as the field players."
He welcomes the challenges as the team's goalkeeper.
"I like to be the one who carries the team on his back," Robinson said. "I'm the loudest on the team. I've been a team captain the past two years."
Robinson started playing goalie when he was 13.
"I was the only one willing to dive into the mud," he said. "I liked it. Now it's gotten to the point where it's muscle memory. You think about what to do next if you stop the ball, or what to do next if you get the ball."
Robinson hopes to play in college. "I mainly focus on club soccer because that's where college recruiters come," he said. "On the social side I prefer high school because of the brotherhood we have."
—Ken Winfrey
Focus on: Matthew Thompson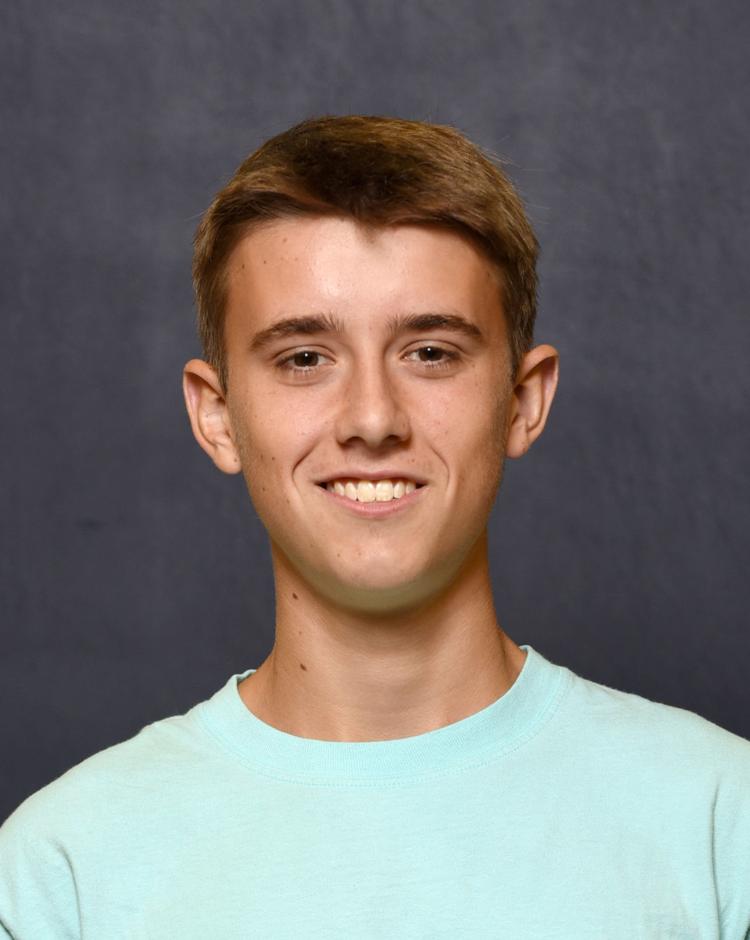 Matthew Thompson from East Forsyth is following in the footsteps of his older brother, Nathan.
The junior from has run on the cross-country team for the Eagles for three years.
"I didn't take running seriously until my freshman year," Thompson said. "My brother is six years older. He told me to don't walk and always try your hardest."
Thompson ran indoor track his freshman year when most of his teammates were seniors. He decided to give it up in favor of tennis, his preferred sport.
"I knew a lot of the seniors and when they all graduated, I decided to give it up," he said. "I wanted to concentrate on tennis."
Thompson said cross-country helps him with conditioning for tennis, which is a spring sport. "I've been playing tennis since the seventh grade," he said. "It's my favorite sport. Cross-country helps me condition-wise. It helps me to be faster."
He said he likes the relaxing atmosphere of running cross-country courses.
"It helps clear negative thoughts for the day," Thompson saod. "I feel refreshed. It gives me a sense of accomplishment whenever I finish a course or a meet. I feel a lot more relaxed."
Participating in a fall sport also keeps him active.
"It gives me something to do," he said. "It's better than sitting home doing nothing. It gives you an experience."
Thompson said he's looking forward to a temperature drop.
"Colder weather is better," he said. "Ninety degrees wears me out."
His strategy for running the 5K is simple.
"I keep a steady pace," Thompson said. "I don't walk. I try to at least jog or run. I will run with a different group of people who may be faster to push myself."
Thompson said his knowledge of area courses is limited.
"Ivey Redmond (in Kernersville) is about the only course I've ever run," he said. "It's a little challenging but not tough. There aren't a lot of hills. I've run it so many times, I know it. Sometimes I go to Ivey Redmond and take advantage because it's close to my house."
Thompson said he rarely gets frustrated but when it happens, he uses it to his advantage.
"The only time I get frustrated is when friends pass me," he said. "It makes me get kind of angry. It makes me run faster."
His goal is to run the 5K under 19 minutes.
"I ran a 21:00 my freshman year which was ok," he said. "I ran a 20:50 my sophomore year."
—Ken Winfrey
Focus on: Elver Mata-Gutierrez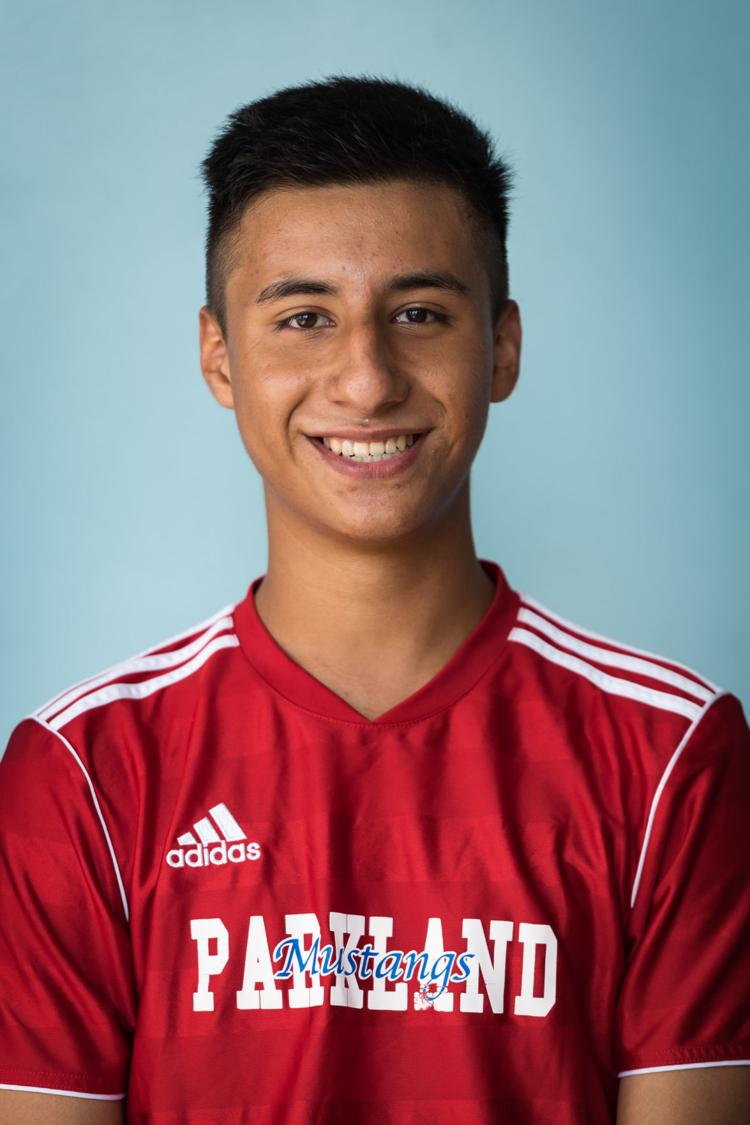 This is the first varsity soccer season that Elver Mata-Gutierrez has gotten significant playing time at Parkland — and he's making his presence felt.
"It's my last year, so I'm very motivated to go as hard as I can," said Mata-Gutierrez, a senior forward who doubles as a midfielder. "One of my goals is to get an offer to play soccer in college."
In eight games, Mata-Gutierrez had one goal and six assists. His production is a prime reason why the Mustangs were 7-1 as of Sept. 30.
"Elver is someone you can always rely on," Coach Noel Robinson of Parkland said. "He always follows instructions and puts his body on the line all the time. Everything that he has to give, he leaves it all on the field."
Mata-Gutierrez made a strong impression two years ago as a sophomore on the JV team. He contributed 10 goals and nine assists in 16 games and was promoted to the varsity.
Stardom, however, did not happen immediately. He didn't get much playing time as a junior. But now, he's making the most of his opportunities.
"The season is going well, but there's still the need for me to improve," Mata-Gutierrez said. "When we're not practicing, I put in a lot of time working on my individual skills. I need to get better at making crossing passes and being more effective at controlling the ball and shooting with my left foot.
"Sometimes, I'll have a family member or friend to work with me. If I'm by myself, I'll use a piece of furniture as an obstacle to help me get better at maneuvering around defenders when I have the ball. I enjoy the challenge of going one-on-one against other players."
There is one game that Mata-Gutierrez will never forget. In an early-season game against Forbush, he scored his first goal in a varsity game, which turned out to be the game-winner.
"It was an early cross and there was a scramble to gain possession of the ball in the (penalty) box," he said. "I was on the left side when the ball came my way. I took the shot from about 10 yards out, and it got past the goalie in the lower right corner of the net."
Three questions for Mata-Gutierrez
Q: Who's the best teacher you've had?
Answer: Mr. Spell (Biology/Parkland)
Q: What famous person would you like to meet?
Answer: Lionel Messi (soccer player)
Q: If you could live anywhere in the world, where would it be?
Answer: New York
—Craig T. Greenlee
Focus on: Grace Fowler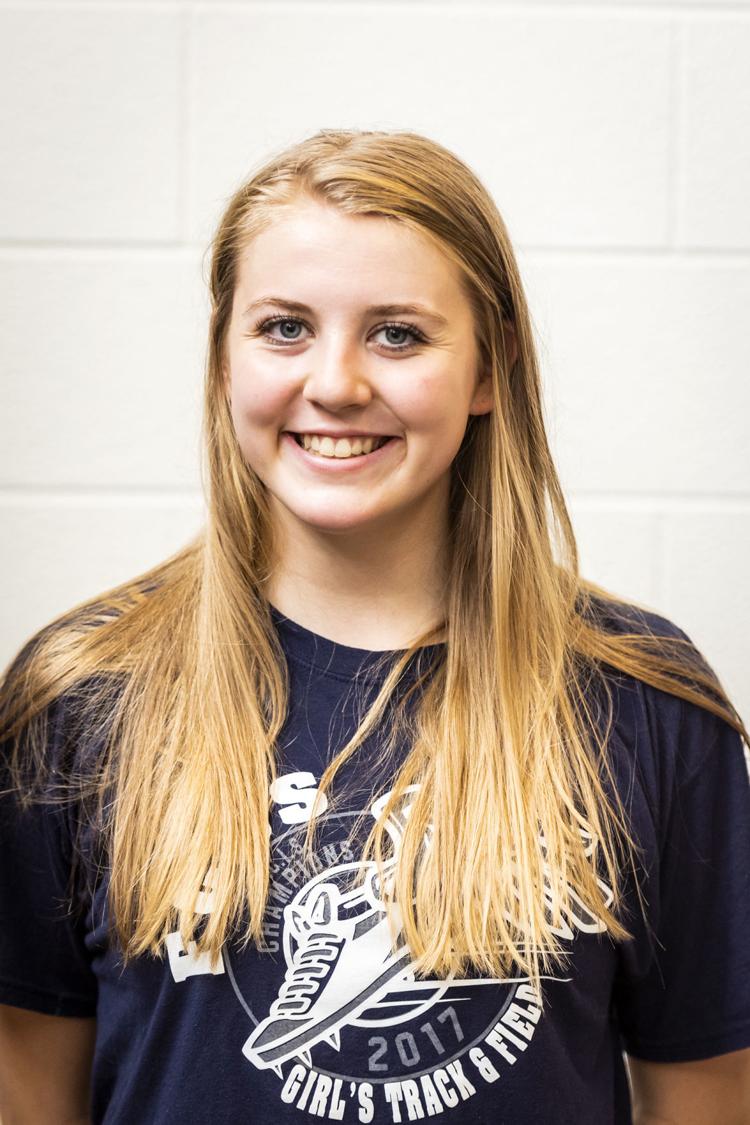 One thing that Grace Fowler readily admits, is that she doesn't like to be stuck in a situation where she's doing just one thing.
"I like doing a bunch of different things, not having to do only one thing," she said.
That's probably why Fowler, a 17-year-old senior at Forsyth Country Day, plays two positions on the volleyball team, and come spring, she'll compete in almost a half-dozen events for the Furies' track team.
On the volleyball court, Fowler switches back and forth between the setter and hitter positions in Coach Alex Postpischil's lineup. On the track, she holds school records in the shot put and discus, and she's run the hurdles and done the triple jump and long jump. In a non-scholastic meet, she's even thrown the javelin. She wants to pursue track at the collegiate level.
Postpischil, who has only been the Furies' volleyball coach for a couple of months, realized almost immediately that Fowler was going to be a player he counted on.
"One of the things I like about Grace is her poise and demeanor on the court; she's a competitor, and a leader on the team, a captain," he said. "For the most part, she's very consistent. That's one of the things I tried to coach coming in to this team. Now, if we're in great need of a side-out or a strong attack, I am confident that if she gets the ball, she will step up and make a big play."
There was little doubt early on that Fowler would excel at volleyball. Her mother, Kim, was a setter for Emory University, and her older sister, Ella, played volleyball at FCD.
"I started playing volleyball in the seventh grade," she said. "My mom played in college. She didn't push me, but I was around volleyball because my sister played. I always liked it, always went to my sister's games when I was in middle school. I started playing club volleyball, then I played for Forsyth as soon as I could."
Fowler had an internship this past summer in an OB-GYN office and wants to make that a career, even though several friends have told her she's such a great baker that she could make a living baking cakes.
"I like to bake a lot, mostly cakes," she said. "I bake all my friends' birthday cakes. I started baking my sophomore year, mostly Bundt cakes. Now I'm making layer cakes. People keep telling me that I should bake and sell stuff."
—Dan Kibler
Focus on: Kendall Bowman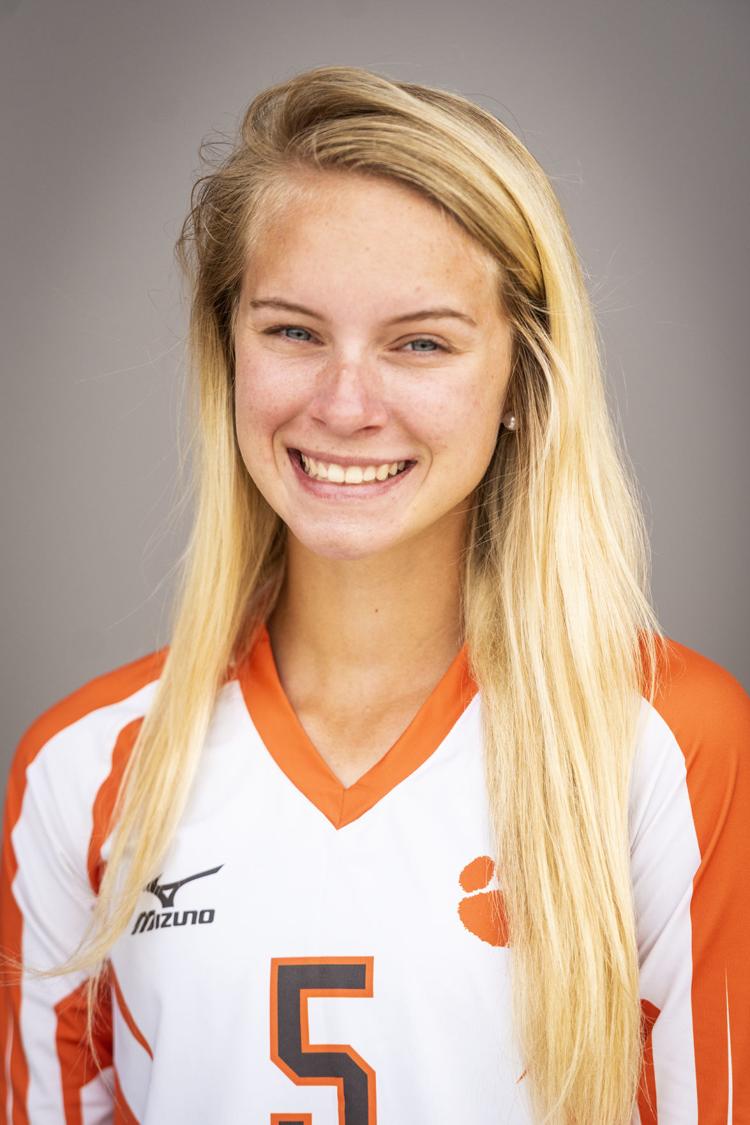 Kendall Bowman of Glenn is a legitimate college softball prospect. She's also a skilled volleyball player.
For now, Bowman has softball offers from Pfeiffer and Coker. Guilford College wants to sign Bowman as a two-sport athlete in volleyball and softball.
But that's not all. There's a growing number of Division I schools who are interested in Bowman as a softball player. The list includes North Carolina, Appalachian State, Gardner-Webb and USC-Upstate.
Does this mean that Bowman will go through a mental tug-of-war in deciding which path to pursue? As much as she enjoys playing multiple sports, the odds for college favor softball, a game she started playing as a 5 year old.
"Volleyball keeps me in shape," said Bowman, who plays center field on the softball team for the Bobcats in the spring. "I like the intensity of the game and the pace is much faster than softball.
"But I have played softball for most of my life and I love the game. It has given me the opportunity to travel the United States and see many cool places. It's all smiles when I play."
Bowman, a junior outside hitter and team captain, is a three-year varsity volleyball veteran. During that time, she's had a couple of memorable moments as a freshman.
"The first was when we beat West Forsyth," she said. "I served and scored the last points to give us the win. The other time was when we won against East Forsyth in the (Central Piedmont 4-A) conference tournament and ended their season. That's the best game to be a part of because they are our biggest rival."
Coach Bob Horn of Glenn is most impressed by Bowman's determination.
"Kendall is always zeroed in with what's taking place on the floor," he said. "Sometimes, she's relentlessly hard on herself and she doesn't like to let her teammates down.
"What makes her a strong leader is the ability to push herself and others. She'll do a good job of taking our young players under her wing. This is her last year of high school, so I'm looking for Kendall to have a breakout season."
Glenn (8-9, 1-4 as of Oct. 1) has gotten mixed results up to this point of the season.
"For us, one of the keys is to maintain good communication," said Bowman, who has a 4.1 GPA. "Without it, you won't have much success. We're in the process of getting to know each other's abilities. And we're making progress at backing each other up when things don't go well."
—Craig T. Greenlee
Focus on: Sarah Moore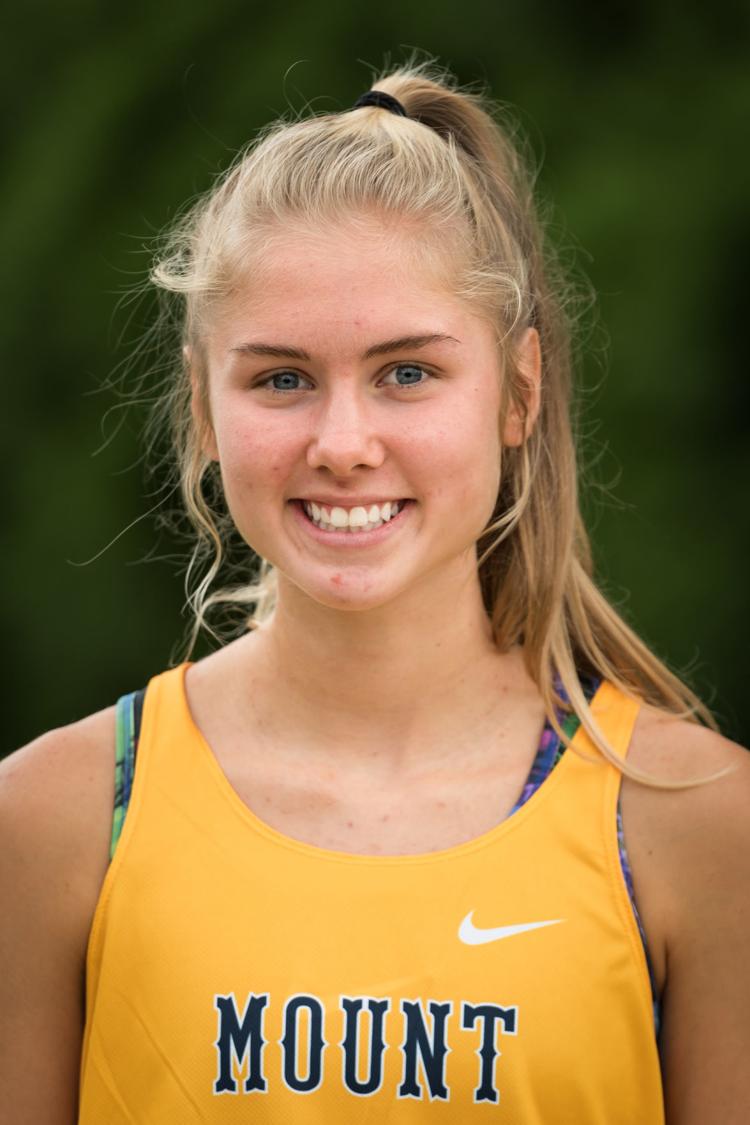 Sarah Moore started running in middle school when a friend and neighbor suggested to give it a try.
Moore, a junior on the Mount Tabor girls cross-country team, hasn't really stopped since. She has also added swimming in the winter and lacrosse in the spring.
"Gwen Parks, who runs for Reagan, is my neighbor and she and I used to run together once we got home from middle school on a greenway near our house," Moore said. "I ran at Hanes and she was at Meadowlark, but we would train together. I started by running one mile and then gradually increased it to two miles, the middle school distance."
Moore showed up on her first day of practice at Mount Tabor as a freshman without a lot of expectations but noted a few differences in the approach.
"It was definitely more intense, and the coaches really worked closely with us," Moore said. "I remember running three miles that first day and there was a good group of freshman that I got to run with that I really connected with."
Moore missed several meets as a freshman after spraining an ankle on a training run, but said she gradually worked her way back to form by the end of the season.
Not wanting to remain idle once the season was over, Moore was talked into joining the swim team.
"I had done summer swim teams before, but I didn't really start swimming until my freshman year," Moore said. "I prefer the distance freestyle events. Swimming is a lot like running in that you are challenging yourself as an individual while you are also performing for a team."
Rounding out Moore's year-long participation, she took up lacrosse in the spring of her freshman year because she had several friends who were going to play.
"It's a little different from running and lacrosse because it's not focused on your individual results, but how you contribute to the team," said Moore, who plays attack.
Moore established a new personal-best time in cross-country on September 21 at a meet in Cary, when she finished in 20 minutes, 14 seconds.
"My goal for the rest of the year is to try and finish under 20 minutes," said Moore, who is also in the Key Club. "I ran at the state meet last year for the first time and that was a great experience to push myself against the best runners in North Carolina. I hope we can make it back this year and I can perform well."
—Marc Pruitt
Focus on: Jackie Sparnicht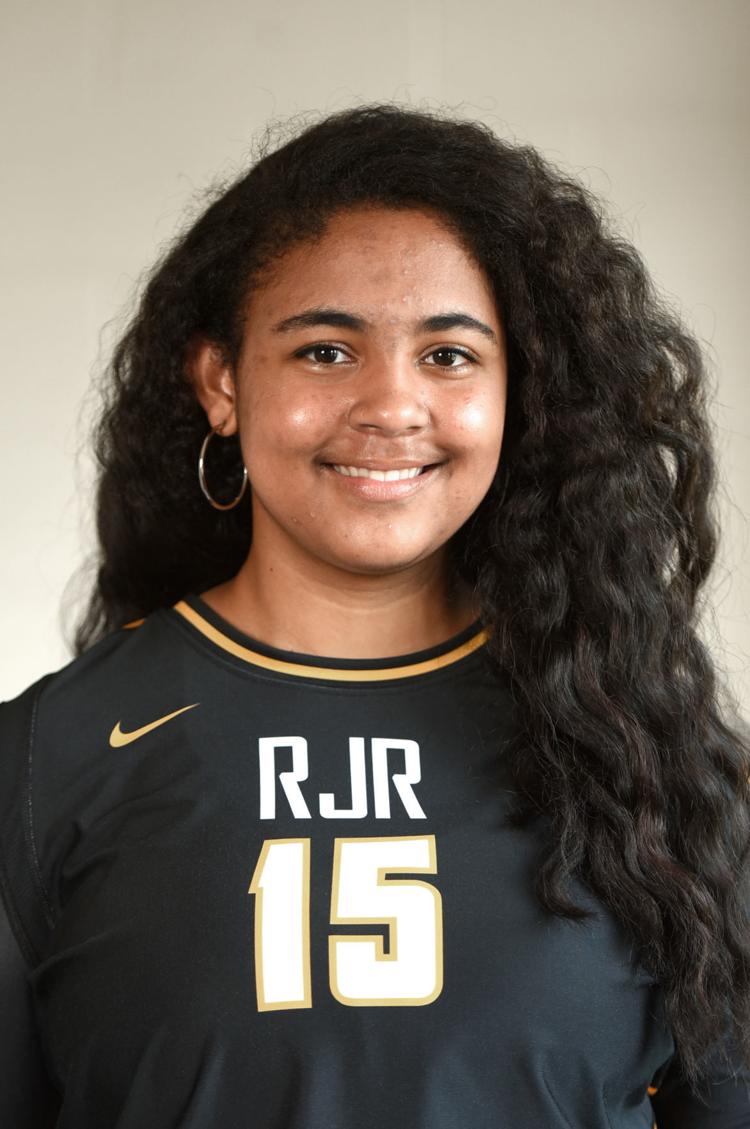 Jackie Sparnicht's introduction to volleyball was serving as a line judge when she was an elementary student at Summit School. It didn't take her long to fall in love with the sport.
"I was a line judge for our teams at Summit in the fourth or fifth grade," she said. "I used to watch the teams when they were working out. It looked like fun."
Her first competition came when she was in the sixth grade.
"I like the team dynamic," said Sparnicht, a senior. "I liked how you really have to work with others and communicate to make things happen. It requires a lot more athleticism than most people think."
Sparnicht played at Summit through her freshman year. She's also been on the varsity team at Reynolds for three years. She also plays on the beach volleyball club team for the Demons.
"The beach volleyball team is usually a lot of girls from the volleyball team," Sparnicht said. "We have a couple of boys because it's coed. They hit spikes that are harder. They are taller and have a better angle of spiking the ball."
Sparnicht plays outside hitter.
"I play on the left side of the net and cover the front row on blocks and hits," she said. "I wouldn't say I get a lot of kills, but I put down a lot of balls that are harder to receive."
She considers her serve to be her biggest strength.
"Probably at this point my serves are my strongest," Sparnicht said. "Some days my serves are not too great, but my hits are OK. I usually have power hits that go over the net and makes it a little more difficult to return."
Sparnicht, who is 5-foot-4, said timing and blocking are weaknesses.
"I do struggle with my blocking," she said. "My timing is off. We do play a lot of teams that have girls that are taller. I'm kind of a short person, but I get the job done all right."
Sparnicht said communication is a vital component of playing volleyball.
"It is a huge one," she said. "You have to be working as a team to get better all the time. You have to move forward from making mistakes knowing that your teammates are behind you."
Sparnicht is also a team captain which makes communicating with teammates even more important.
"I try not to let frustration show if everyone is doing their best," she said. "You have to channel that frustration into doing your best. I try to encourage everyone."
—Ken Winfrey
Focus on: Lydia Cortes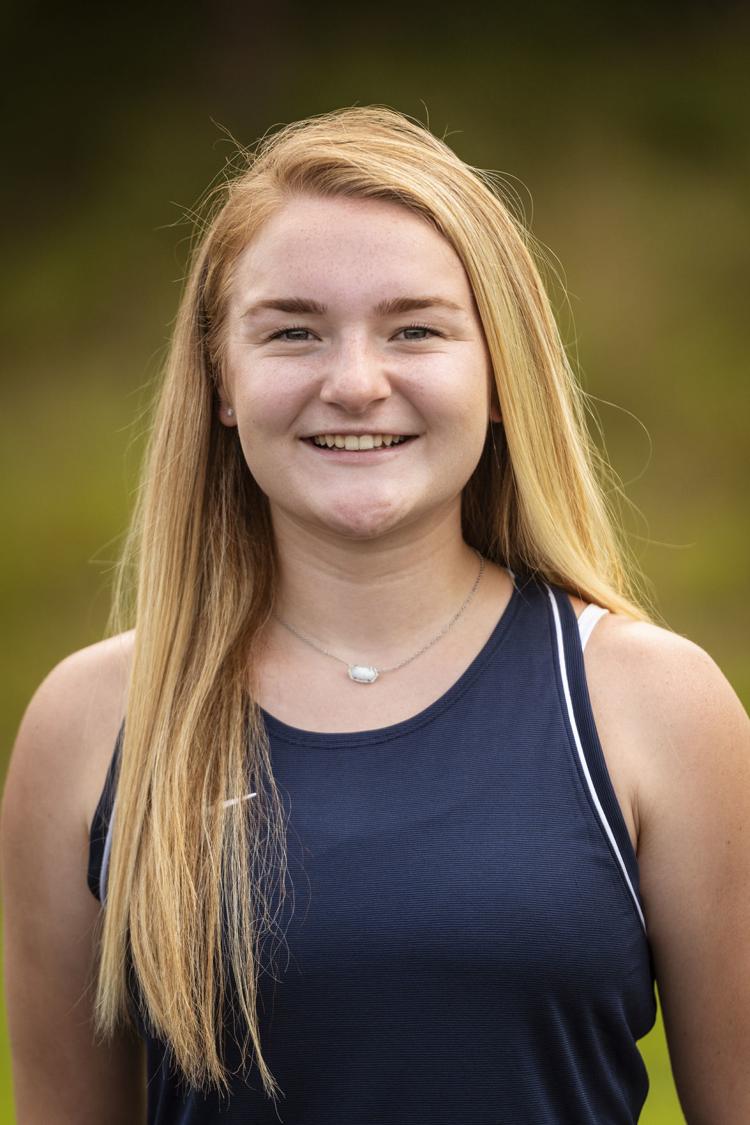 Consistency has been the standard for senior Lydia Cortes as a four-year member of the girls tennis team at Bishop McGuinness.
Cortes, who has ascended to playing No. 1 singles this season, has been in a constant in the lineup in singles and doubles for the Villains since her freshman year, when she finished with an 8-5 record in singles and advanced to the NCHSAA Class 1-A state tournament in doubles with partner Marion Sloyan before bowing out in the first round.
"I had a lot of fun my freshman year, but my focus coming back as a sophomore was to win more matches, especially in singles," Cortes said.
She also moved up in the lineup as a sophomore, rotating between Nos. 1, 2, and 3 singles while finishing the season with nine wins and again going to the Class 1-A state tournament for doubles with Claire Rogers, where they advanced to the state-championship match before losing 6-3, 6-4 against a team from Polk County.
Playing at No. 2 singles as junior, Cortes finished 13-3 in singles and advanced to the semifinals of the Class 1-A state tournament with Rogers.
This season, she has won nine of her first 10 matches in singles while posting a 10-2 record in doubles with a new partner, Michelle Petrangeli. The Villains were 11-1 overall and 9-0 in the Northwest 1-A at the beginning of this week.
Not too shabby for someone who doesn't play year-round tennis and only began playing the sport when she was 10.
"My older sister, Kyndall, also played, and I really just wanted to copy what she was doing," said Cortes, who plans to focus on qualifying for the state doubles tournament again this season. "I played just about everything in middle school, but tennis is the one that really stuck with me."
Cortes is also the president of the Ronald McDonald Club, where she helps organize outings to the Ronald McDonald House in Winston-Salem. "We make cards and take visits there to so we can support the families there however we can," she said. "I've been involved with it since my freshman year, and it's something I really enjoy," she said.
Three questions for Cortes
Q: What three people, living or dead, would you invite to your house for dinner?
Answer: Adele, Harry Styles, Paul McCartney
Q: What's the best book you've read"
Answer: "All the Light We Cannot See" by Anthony Doerr
Q: If you could have one superpower, what would it be?
Answer: To read minds
—Marc Pruitt